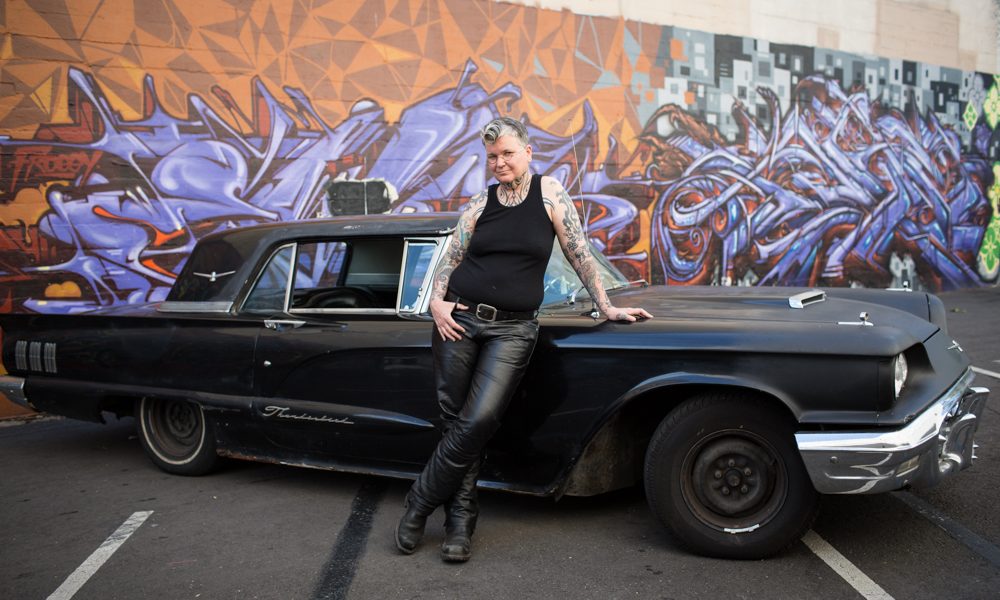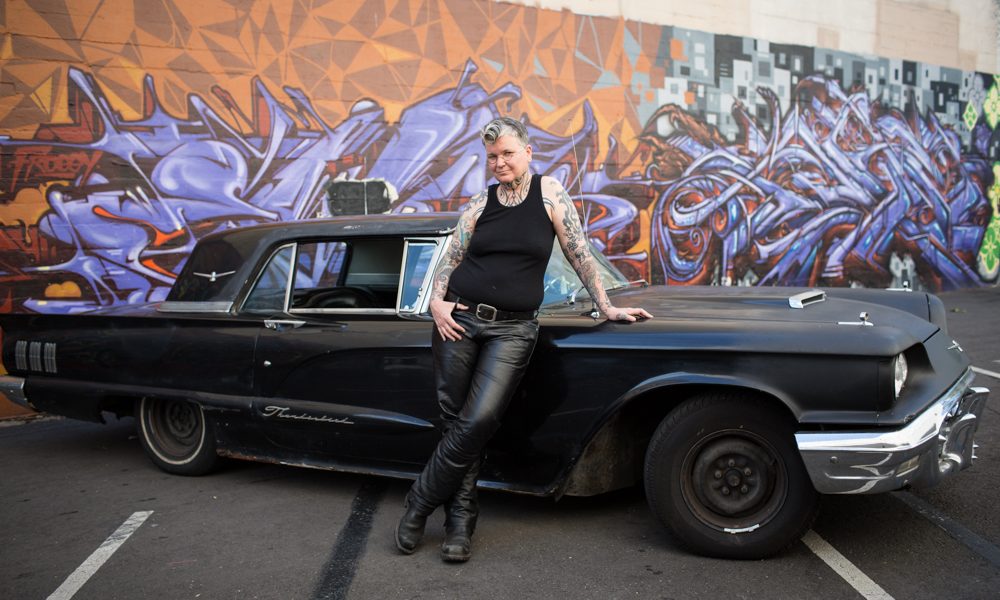 Today we'd like to introduce you to Suzanne M. Shifflett.
Suzanne, please kick things off for us by telling us about yourself and your journey so far.
I grew up in a small town on the coast of Maine. Being dyslexic introvert, I have always been drawn to art as a way of communicating my thoughts and feelings. After graduating from high school, I attended Parsons school of design for her foundation year of art school. I had planned to become an illustrator but soon realized my path was headed in the direction of fine art. I ended up getting my BFA in sculpture from Maine College of Art.
At the age of 22, I moved to San Francisco California and immersed myself in the LGBTQ community. In 1989. I started a tattoo apprenticeship with a gay leather biker named Bruce Lee (not the Bruce Lee you are thinking of.) Always being drawn to subcultures, lifestyle of a tattooist fit me well. In 1995, I moved to Portland Oregon where I opened up my first tattoo shop a few years later. My shop in Oregon was also an art gallery featuring newly emerging artists.
Moving back to San Francisco in 2004, a few years later, I opened up another tattoo studio that also served as a painting studio. Dividing my time between tattooing and running a business didn't allow me enough time to devote to painting. I sold the studio and moved to Southern California to earn my Masters in painting from Laguna College of Art and design.
I now live in Long Beach California where I tattoo, teach painting and work on my own paintings.
Can you give our readers some background on your art?
When you put a mirror up to a fish tank, the fish inside are attracted to their own reflection. This rudimentary reflex also exists within us. Painting in a realist manner helps to trigger this reflex to a broad audience. Because my narratives often revolve around sexual identity issues, some viewers may have no reference for this in their lives. That's why it is important to me to portray a sense of humanity that is reflected back to the viewers and provoke a sense of empathy. For people who feel like outsiders, my hope is seeing represented in some way might make them feel less outside and less alone. I believe paintings have the power to shed light on subjects in a thought-provoking way that can lead to better understanding and acceptance.
I'm a dyslexic introvert who is queer and masculine identified. I've always felt as if I've been on the outside looking in. Growing up in a less than supportive environment, art was an escape for me. I would spend hours hidden away somewhere painting or drawing the world I wanted to live in. This was a masculine world filled with soldiers, cowboys, and adventure. I often traced images out of the art section of the encyclopedia. Male names were always attached to these images, confirming you had to be male to be an artist.
I grew up in a house full of women, my grandmother as matriarch. It was a big house that was filled with unhappy women and children, who were either divorced or separated from their fathers and husbands. I watched a lot of westerns and war movies fantasizing that the men in the family were off having these great adventures. My father was a career officer in the Air Force. I would visit him every other summer and seeing him in his uniform only confirmed these fantasies. Being a natural tomboy, I longed for the freedom and adventure I imagined was a natural birthright to those lucky enough to be born male.
My family's attempts to feminize me failed. I longed for the life I imagined the men having, so much so that I identified more with boys than girls. When I was made to wear a dress to school, I felt like I was in drag. I would run home after school and throw on my older brothers hand-me-downs. If I wasn't playing with my action figures, then I was drawing cowboys and soldiers. I very seldom drew women. On the rare occasion I did they were usually tied up and something that the men were fighting over.
My art has always been, though sometimes subconsciously, about gender identity, gender role, and sexual orientation. At times, I often feel I am unraveling my own deep seeded misogyny. Although most communities are tolerant of LGBTQ individuals, we could easily slip back into the past. I want more than just tolerance but acceptance. I feel that this only comes with understanding and compassion on both sides.
Artists rarely, if ever pursue art for the money. Nonetheless, we all have bills and responsibilities and many aspiring artists are discouraged from pursuing art due to financial reasons. Any advice or thoughts you'd like to share with prospective artists?
I make time to work on my paintings. I treat it as a job, a job that I love. I tattoo and teach as my steady income but keep that part-time. I keep my living costs low to afford me more time to paint.
What's the best way for someone to check out your work and provide support?
Because my paintings are so time-consuming to create, I only have solo shows every couple of years. To see examples of my work or to inquire a piece its best to go to my website or find me on social media.
Contact Info:

Image Credit:
Portrait in front of car by Meg Allen
Getting in touch: VoyageLA is built on recommendations from the community; it's how we uncover hidden gems, so if you know someone who deserves recognition please let us know here.