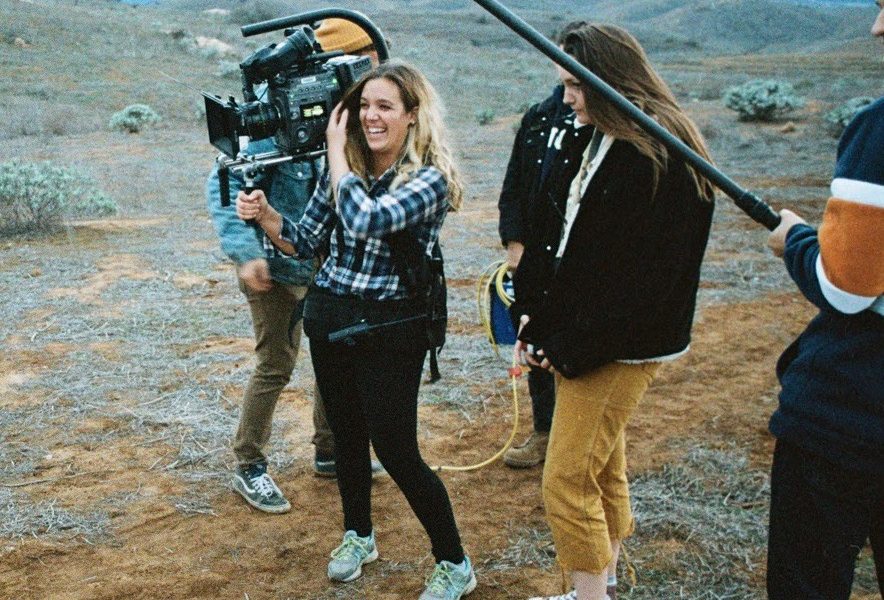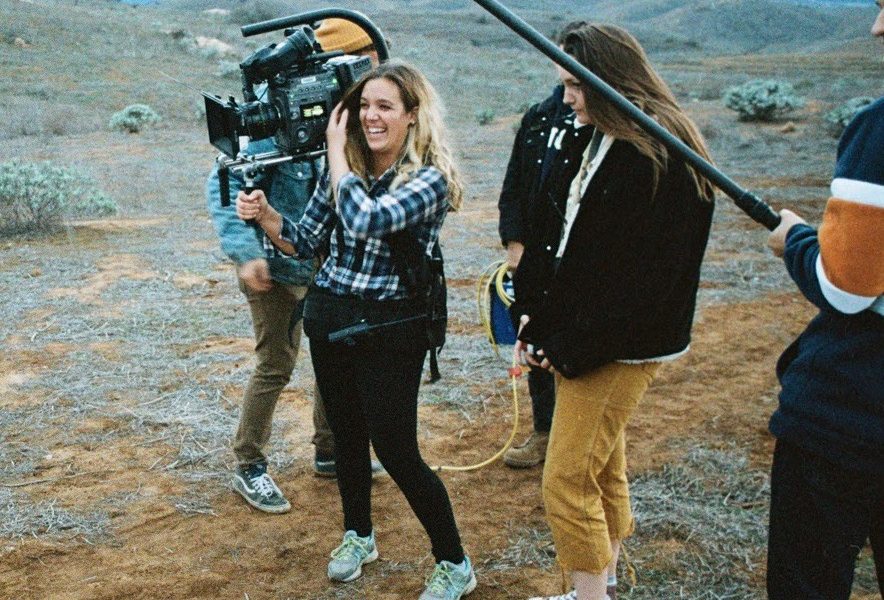 Today we'd like to introduce you to Sofia Cristina Alvarez.
Sofia, please kick things off for us by telling us about yourself and your journey so far.
When I was younger, my cousins and I would sit in front of the television and transcribe the dialogue we heard, verbatim. Though it was an incredibly tedious process, this silly pastime left us with twenty pages of handwritten dialogue, a script. The excitement we felt performing this dialogue in front of our families made the hand cramps we developed writing, a physical manifestation of our commitment to artistry, completely vanished. Whether it be Christmas, Thanksgiving or the Fourth of July, my family had no choice but to fill the front row seats of the coveted "holiday showcase," intricately planned and whole-heartedly performed by me and my cousins. With our homemade box office tickets, stale popcorn, and my makeshift stage obnoxiously placed in the middle of the living room, my cousins and I were ready and eager for every performance. I often took on the role of the director, being the only "qualified" seven-year-old to take on such a task. In reality, though, it was because I wanted to be the one that orchestrated and executed our vision. It was all so clear in my head that I needed to be in control of making every idea come to life.
As a Cuban-American coming from a small town in South Florida, I was not exposed to film as a career option until much later in my life. You didn't go to college to get a degree in a "hobby," you went to create a career. Little did I know, my hobby and career could be one in the same. I learned through the small local theater and my many dance classes that my artistic outlets as I grew up, could be more than just that. I found my passion, and I was going to turn that into my career. The yearning to direct from when I was a child followed me as I realized that, although I grew up performing, I preferred being behind the camera. I enjoyed the fluidity of the movement and the way I could express myself through the camera's eye. I was still dancing, but now it was behind the camera.
Can you give our readers some background on your art?
For a long time and even now, I am always anxious to show my work. My art is, and always has been, very personal. It is derived from my experiences, feelings, and of course, my own insecurities and vulnerabilities. I think and feel by telling stories through art. This expressive instinct unavoidably draws emotional aspects of my inner life into what I create, I feared that my work would reveal a little too much of myself. However, as an artist, I feel a responsibility to create content that is emotionally provocative and that highlights what it means to be human. This includes reflecting upon all aspects of human life, like our actions, our emotions, and social struggles, particularly the ones that go mostly undiscussed. Once I stopped holding back, I realized people were connecting to my work. Being able to express myself with my passion to tell stories, while making people feel understood, is a beautiful and surreal thing.
There are so many stories out there that need and should be told. I feel this responsibility to share these stories with as many people as I can. We are all so similar to one another. So, I hope that people will relate to, or at the very least sympathize with, the stories I tell. The most impactful and intimate stories are those which affect individuals in a visceral way. In order to authentically show the naked body, we must highlight the inner demon, shedding light on subjects people are too afraid to talk about. I only hope that my stories will someday inspire those to take action and make real change.
What would you recommend to an artist new to the city, or to art, in terms of meeting and connecting with other artists and creatives?
Wow, there are so many things I wish I had learned so much earlier than I did. First and foremost, you must give yourself permission to pursue art if this is what you are meant to do. Also, the minute you stop comparing yourself to others, the happier you will be. There is always going to be someone "better" than you, but not only is that untrue, but that should never stop you. It should only serve as fuel to push yourself harder and further. Everyone's on their own journey in this life and you should be focused on yours. This is something I always have to remind myself. As artists, part of our nature is to self-deprecate and compare ourselves to others. However, the truth is that it does nothing for you. Keep having fun and keep making art!
What's the best way for someone to check out your work and provide support?
Some of my work is on my website, but a lot of my narrative content is still in the festival circuit. So, you can just contact me directly for private links if you are interested! If individuals would like to help support me and other artists, they can always donate to fundraising pages. I am currently in pre-production for a couple of films, so keep an eye out for me!
Contact Info:
Website: sofiaCRalvarez.com
Phone: 7729195490
Email: sofiacralvarez@gmail.com
Instagram: sofiaalvarezzz
Suggest a story: VoyageLA is built on recommendations from the community; it's how we uncover hidden gems, so if you or someone you know deserves recognition please let us know here.