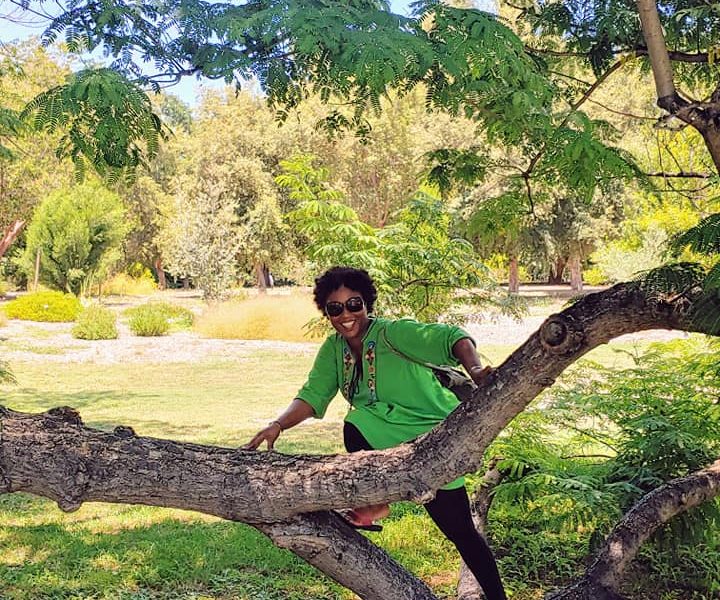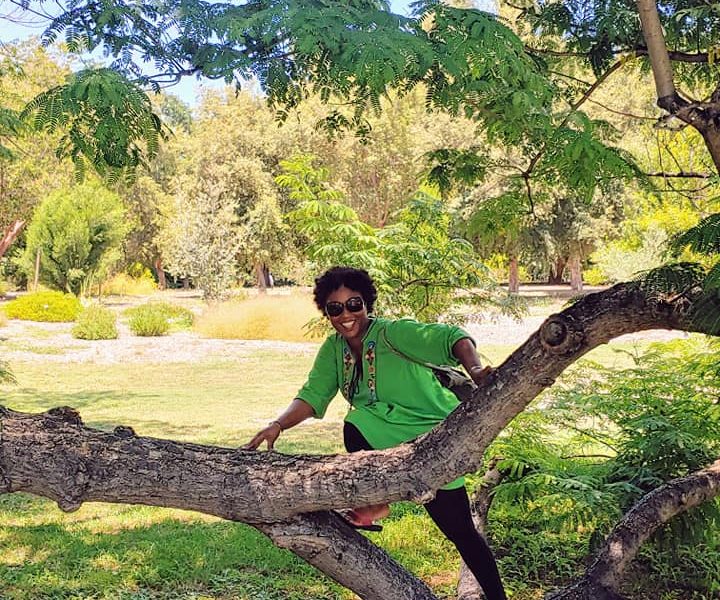 Today we'd like to introduce you to Shonnese C. L. Coleman.
Shonnese, please kick things off for us by telling us about yourself and your journey so far.
What's perhaps unique about my artistic journey is that I don't do just one thing or better said, God has given me many gifts and I'm discovering and learning how to use and share all of them as I continue to grow. I believe the performance bug was established in high school when I was a member of the Marching Band and Black Drama Club. But I did not intend on making my creative side a career. The plan was to be a Lawyer and that swiftly changed after performing in a few plays/musicals and taking Acting 101, as a student at the University of Michigan. I then found myself in New York City at 19 and the transition from MI to NY, is a whole other story that I can share later. But as a graduate of NYU's Tisch School of the Arts and the American Musical & Dramatic Academy, my formal training as an actor, singer and dancer was pretty solid.
Like most graduates from acting schools everywhere, I wanted to "get out there" and audition for the "next big thing" on Broadway or on Film or any seemingly great project. However, somewhere in between the auditions, the "no" or "not right now" I found myself creating my own work and pulling friends together to help bring each project to fruition. With full knowledge that there is nothing new under the sun but indeed only new in how you introduce it to your audience, a great part of my journey has been a labor of love, doing work that either I was inspired to create or invited/hired to collaborate and be a part of someone else's unique creative vision. So, soon after graduating, my "next big thing" was working as an intern for JUBILATION! Dance Company, based in Brooklyn, NY. Working with JUBILATION, under Artistic Director Kevin Iega Jeff, helped to develop my artistic voice, introduced me to a wholistic way of approaching my work, gave me an opportunity to write and narrate poetic language/offerings that were commissioned to be a part of his repertoire of choreography and literally took me around the world.  I eventually became his Company/Road Manager on several tour dates. Working with the dance company changed the way I moved, not just physically, but a how-to on nurturing a healthy mentality and greater connection to the spirit within. There was a discipline I received within that environment that enhanced and continues to enhance every project (meaningful & otherwise) that comes my way…perhaps that's a large part of what makes my artistic journey unique.
Can you give our readers some background on your art?
As a Performing Artist, I seek opportunities to work more consistently within the entertainment and edutainment industries, including, TV, Film, Commercials and Independent projects.
Currently, I'm producing a documentary intended to inform our viewers of the importance and wellness benefit to sharing a story.  Everyone has a story to tell and how one chooses to voice or share their individual gift, of storytelling, can often change a life for the better… even if it's their own.   Radio Theatre For Your Soul, A Docu-Story, will be about the making of the internet radio show Radio Theatre For Your Soul, Where Storytellers Gather… Around the Mic. The internet radio project (currently on hiatus) was birthed in 2015, from a vision that led me to Accelerated Radio, a local L.A. network owned & operated by well-respected radio personality, Kevin Nash.
Separate from the radio project, I'm also collaborating as a writer with a fellow Actor & Friend, Jeff Greene. Our upcoming Salsa Dance Film will assuredly tell an interesting and hopefully educational as well as entertaining story for all…not just those who have a passion for Salsa dance or the Salsa Dance Culture.
I trust my artistic work can support someone else on whatever might be their "next big thing".  What someone might lack in natural ability, in regards to accomplishing their own individual goals, may be gained by listening to someone else's story.   The listening may motivate one to do something different or a different way.  I'm told that the personal journey was never meant to be navigated alone. We all have #AStoryToTell so let's find a way to tell it, to share it…even when you think no one is listening. That's all I'm doing… finding ways to share the story I've lived, the stories yet to be told and God willing, someone else's story that I'm entrusted to share on stage or screen in the near future.
Any advice for aspiring or new artists?
It's OK to get a civilian job to pay your bills and eat… you can still and will be an Artist! Figure out YOUR best way to do and/or live your Art. It may require some quiet time and soul searching but it sure beats a life-time of thoughts like "I wish I had went for it!" My advice is to keep going for it!!! Whatever that "it" is for you, for your Art to live and speak and make a difference.  Keep going for it!!!
What's the best way for someone to check out your work and provide support?
Radio Theatre For Your Soul, A Docu-Story is in the final stages of production. As you know, there is always a financial component to getting any film off the ground and in front of an audience. If you are interested in supporting this project with a financial gift/investment/donation or otherwise. Please send an inquiry to Radiogathering@gmail.com w/Voyage LA in the subject line or use the following link for Paypal: https://radiogathering.wixsite.com/radiogathering/sponsor-donate#!  You can also snail mail Radio Theatre For Your Soul, P.O. Box 10721, Glendale, CA 91209.
Also, please check-out Radio Theatre For Your Soul with over 100 Stories broadcasted live on Accelerated Radio from 2016 to 2018. You can find the podcasts online at Radiogathering.wixsite.com/radiogathering or in the archives of AcceleratedRadio.net
To hear my poetic narration with selected choreography at upcoming concerts by Deeply Rooted Chicago Dance Theatre, please check out their website deeplyrooteddancetheater.org for further information.
For booking or audition opportunities, please contact my representation: D. Wilson, Duck-Lit Management, 323-397-1845 and/or L. Har, AQUA Talent 310-859-8889.
Contact Info:
Image Credit:
Bradford Rogne Photography, Koree Thomas
Suggest a story: VoyageLA is built on recommendations from the community; it's how we uncover hidden gems, so if you or someone you know deserves recognition please let us know here.