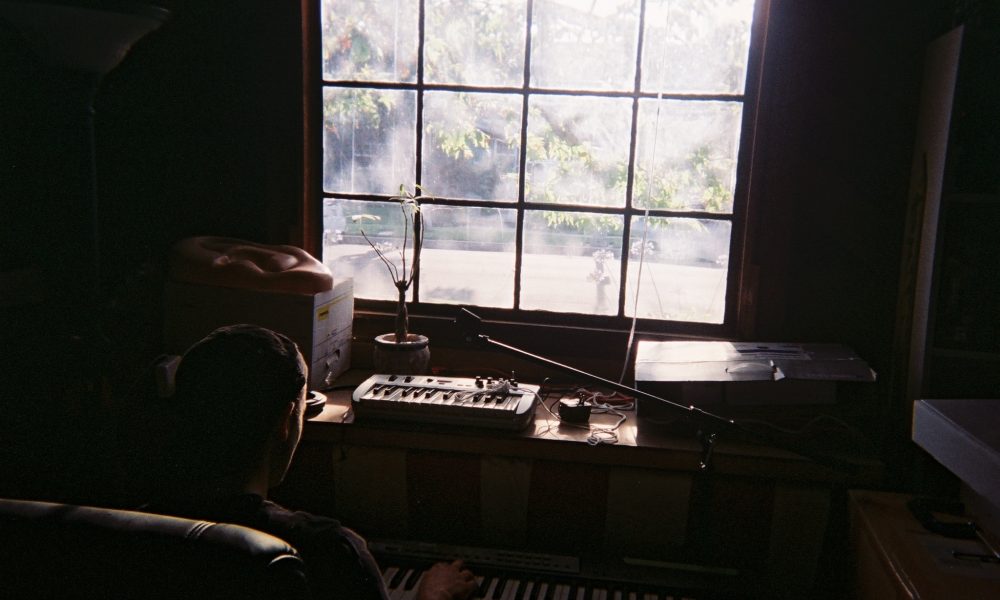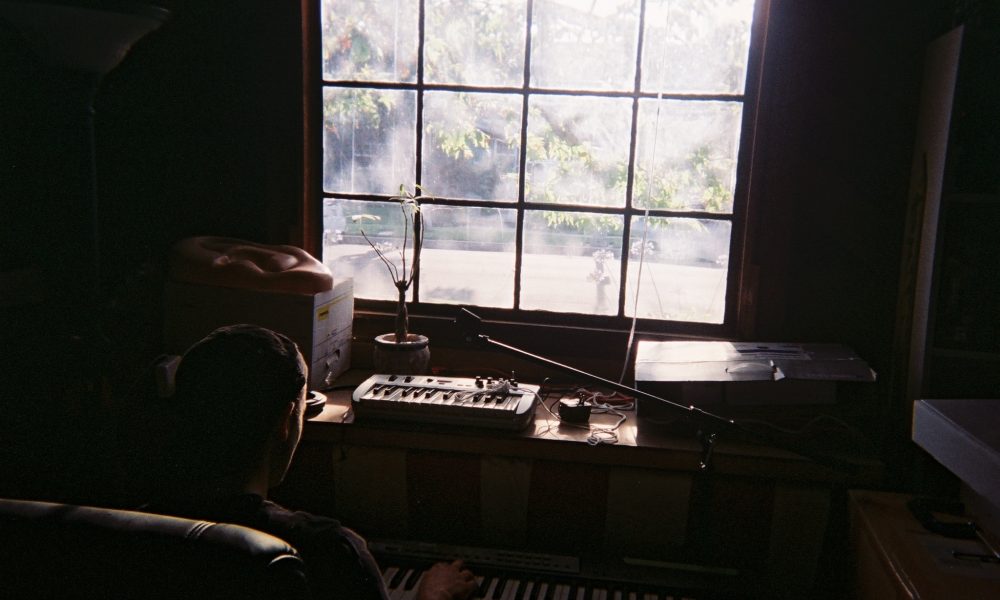 Today we'd like to introduce you to Sean Eads.
Sean, please kick things off for us by telling us about yourself and your journey so far.
I grew up in West LA playing piano, doing theatre, and singing as I wrote songs at my parents' piano. Then I went to a music-focused high school and never really thought about pursuing anything else again. My focuses were always theatre and songwriting, and along the way, I picked up some production skills from electronic music classes and working with my good friend Garrett Nash (gnash). I left LA for the first time to go to Vassar College in New York. Every summer, I'd come home to LA to work on my indie-electronic recording project with Garrett called BEND. We put out a whole bunch of songs, two albums, and in the final years of college played many shows, both as a duo in California and with a band formed out in New York.
In college, I participated heavily in the student music and theatre scene, planning concerts, music directing shows, scoring student films, and leading bands in my spare time. While writing my senior thesis, I became obsessed with the lush and unexpected things you could do with the voice using music technology. I made an audio counterpart to my thesis, an album called Voice of the Machine, which had on it my first Triangle Park song, Mutual Soul. I continued to write music under that moniker as I moved to LA, then to Austin where I worked in educational theatre as a songwriting teacher and music director, in between going on national and international tours with gnash as his keyboard player and opening act. We went to a whole bunch of places and had a lot of fun, and I eventually moved out of Austin back to LA before deciding to apply to NYU.
Now I'm in New York City getting my MFA in musical theatre composition while working on my personal recording projects in my spare time. I just released the third Triangle Park album, Afterlife Astronaut, which is the completion of a three-album trilogy, which is a fractal. This album contains songs that span the existence of Triangle Park, so I'm really excited about it as a sort of Time Capsule of my songwriting over the past several years.
Please tell us about your art.
I write and produce story-telling songs. Having come from theatre, where songs are used for their dramatic potential, I carried a lot of that training into my music when I started writing pop songs. In produced music as in live theatre, there are certain tools that can work magic into the songwriting, which I take immense pleasure in sprinkling in, but above all, I aim to create little microcosms with my songs, laser-focused moments that zoom in on the particulars of a feeling. I'm also invested in interrogating the natural/synthetic divide that today's music can question so deeply. Finding tenderness in the daily exchange between myself and these digital instruments of ours is a lifelong aim. I would be remiss if I didn't mention my frequent collaborator and brother, James R. Eads. James is a visual artist in LA, who's VR videos I frequently score. Last year, we created a playing-card deck and game called Open Portals together.
Of course, I want to make music that reaches people and resonates on a frequency deeper than words, and with theatre, there's a lot of potential for that, but I recently had the realization that above all I make music for me and my collaborators. I make music that I would most want to listen to, and doing so is the only way to ensure the continued honesty of my art. I like to think that because I like it, others will too, but every so-often there's the little gem that I put aside, "that one was just for me."
Artists rarely, if ever pursue art for the money. Nonetheless, we all have bills and responsibilities and many aspiring artists are discouraged from pursuing art due to financial reasons. Any advice or thoughts you'd like to share with prospective artists?
Don't force it, but set aside a couple of hours whenever you can in which you COULD focus on your art. Maintaining a job outside of the arts is for many, including myself, a reality when starting out as an artist, but it can also be the necessary time spent away from the main event of writing. For me, I need to set those couple creative hours aside almost every day to avoid the feelings of emptiness, and sometimes that comes at the cost of sleep and socializing. That isn't going to work for everybody. Prioritize the vital things, and make creativity one of them, but find the right balance for you. And have faith that the struggles of day-to-day existence are the fodder for the art you need to make.
What's the best way for someone to check out your work and provide support?
Right now, Triangle Park has 3 albums streaming on all the platforms, Spotify, Soundcloud, Apple Music etc. and BEND has two albums. Listening to and buying these albums and songs/merch (I make hats!) is one great way to support the work. Come see Triangle Park performances and readings/performances of my theatre work when they happen! It will be listed on my website/Instagram.
Contact Info:
Image Credit:
Top to bottom: Garrett Nash, James R. Eads, Jameson Hargear, Sean Eads, Grace Gregory, Albie Pepe, Jameson Hargear
Suggest a story:VoyageLA is built on recommendations from the community; it's how we uncover hidden gems, so if you or someone you know deserves recognition please let us know here.