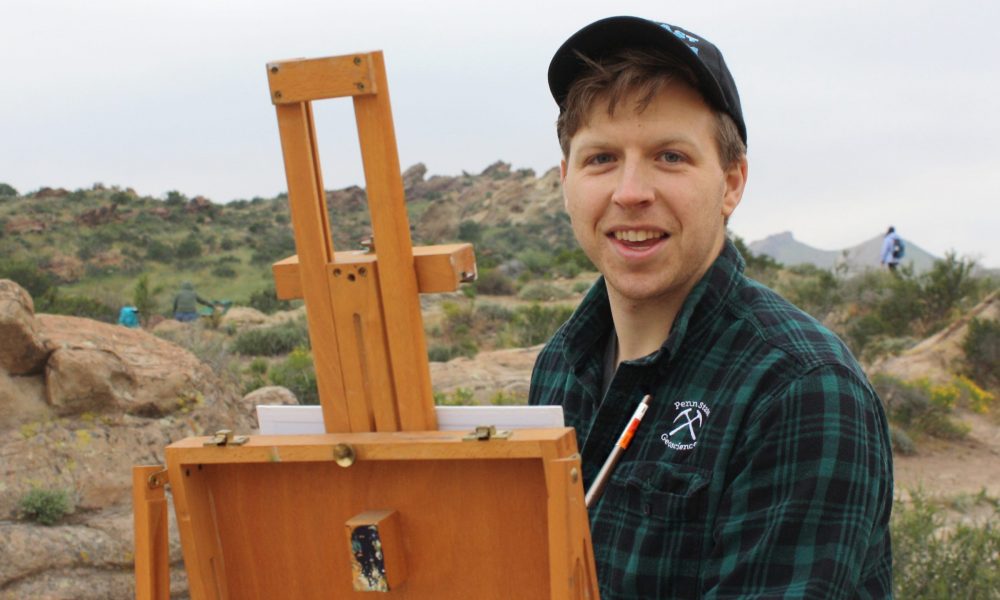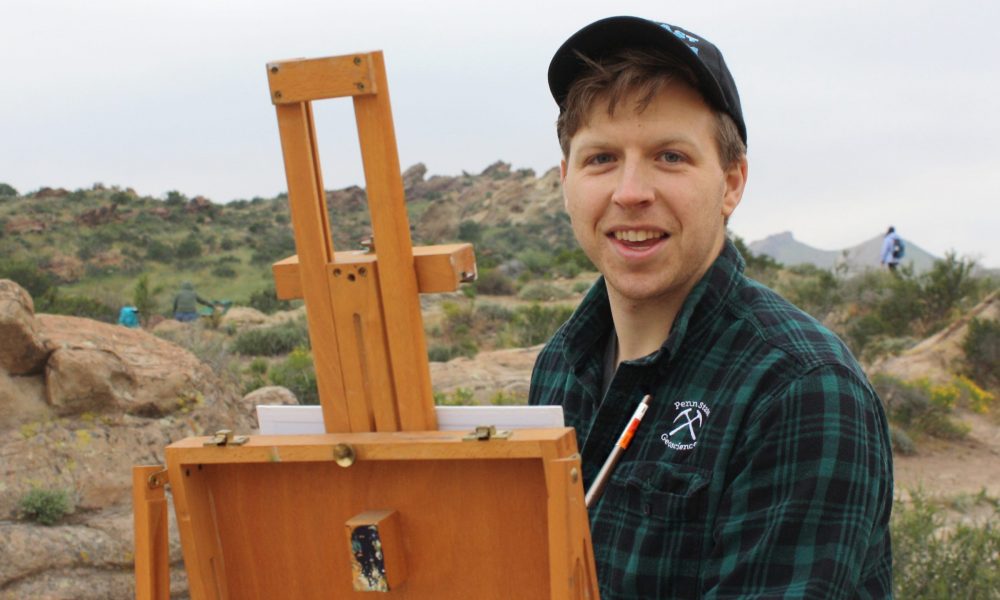 Today we'd like to introduce you to Sean Bodley.
Sean, please kick things off for us by telling us about yourself and your journey so far.
My story begins in Wisconsin, a wonderful land of lakes, trees, and wildlife. My Mother and Grandmother are expert gardeners; true lovers of nature. My Grandmother would take us to the forest and we would pick blackberries, have a picnic, and pick up trash that drivers had thrown into the forest. Styrofoam cups, plastic bottles, and tires were the most common. When I first got into art, I didn't know humans were gassing the planet, but I did know we were trashing it.
Video games and Dungeons and Dragons sparked my drawing hobby into a passion. I graduated from a fine art school in 2010 with a love of science fiction, biking, and urban gardening. After the 2008 financial crisis, living in the post-industrial city of Milwaukee, Wisconsin, there was very little hope I could see for making a living from fine art. I felt so lost, but my ignorance and naivete gave me the freedom to create any type of art I wanted. During this time, I met my first mentor Mark David Gray, who inspired me and welcomed me into his workspace Studio B to work on personal projects.
In 2011, I transplanted to central Pennsylvania and began painting landscapes en plein air, sketching weird sci-fi abstractions, and making handcrafted board games with environmental themes. Chopping wood for heat, gathering wild mushrooms for dinner, and hiking through forests influenced my art in ways I never thought were possible! Instead of high-tech, pro-growth ideas, my artworks began showing more low-tech, de-growth imagery than before. I learned the values of rural life and what real sustainability looks like in a small community.
After working as a private art tutor, and freelance illustrator for six years in the quaint town of Lemont, PA, I moved to Los Angeles to pursue careers in entertainment. Currently, I work as an environment designer during the day and make climate art at night.
Can you give our readers some background on your art?
I raise awareness about the cause and impact of climate change through my art. Why? Because I think about climate change every day, how humanity is, in essence, living in a burning house that most of us do not notice, don't care about, or are too focused on daily survival. This dynamic keeps me up at night working hard!
My dream is to see thousands of more artists creating their own climate-focused artworks centered around their local issues. In the meantime, my coping strategy is to design images that show hope in the midst of a crisis. I want to honestly represent the scientific reality (as much as is known) while also communicating opportunities for mitigation and adaptation. At the same time, I try to put my sense of whimsy, play, and joy into each artwork.
Visualizing positive solutions for Earth's future during the Anthropocene is difficult, but there are many opportunities. The first step in my process is research. I typically begin with a story inspired by an aspect of global climate change (such sea level rise), and an aspect of local climate change (flooding homes). I reference articles and books (Dire Predictions by Dr. Michael Mann) for information and then gather hundreds of photographs before I put pencil to paper.
After research, I sketch. Drawing studies of smaller components such as tools, buildings, waves, boats, anything that might be present in the image helps me to mentally prepare. After several days of drawing, I begin to design.
Once I have 10-15 ideas drawn inspired by the initial idea, I will choose one to develop. At this phase, I will often go do more detailed sketching to really understand each element in the composition. With all of the prep work under my belt, I start refining the chosen composition.
Finally, I begin fusing together color, light, shadow, texture, and atmosphere. At the start, I'll put on music to get me in the mood. KCRW is one of my core jams! In the time-intensive rendering phase I will sometimes listen to podcasts to stay inspired, "Hot Take" with Mary Annaïse Heglar and Amy Westervelt is the best climate-focused podcast I've found yet.
Whether I feel satisfied or stuck, I will send out a rough draft of the painting to friends and fellow artists for feedback. There are always some tweaks that can improve the artwork so after more rounds of polish, I have a finished painting ready to share!
The artwork isn't done here however. After feedback from social media and further conversations with fellow climate artists, I get so many ideas that I'm excited to start the next piece!
Do you think conditions are generally improving for artists? What more can cities and communities do to improve conditions for artists?
This is a really good question! Statistically, I don't know if art has gotten easier. The difference today is that access to knowledge and tools is much increased. For me, I really learned how to paint from books at the Milwaukee Public Library after college. There are many books and websites for artists to learn from and hundreds of shows, social media accounts, etc. for artists to become inspired by.
I think the hardest thing artists' deal with today is information overload. Art has the broadest professional definition now than ever before. New artists encounter more possibilities, distractions, and illusions than their predecessors, but with advanced new tools to compensate, the overall conditions of art production seem to be the same. I believe LA is unique because it embraces new ideas more easily than most cities, and has so many professional artist groups that are supportive of the arts.
Art has always been a difficult career path, but I think cities like LA can do a lot with art education for young students. LA has arguably the largest artist community in the world, but one of the worst public school systems nationally.
To make art thrive more, I would connect public schools to LA creatives more thoroughly. What if every school had consistent artist residency programs to connect pros with students? What if each school had a variety of artists-in-residence, providing outlets for graphic design, painting, illustration, animation, 3D modeling, just to name a few avenues of visual art alone. Providing students with digital art tools and software would also help artists thrive.
Sharing art knowledge and tools to young kids makes a gigantic difference in the development of creative skills. In our current time of crisis, a modern, local version of the 1935 Federal Art Project could be created to fund community mural projects, art education, and posters. Web-demos, activities, and collaborations between students and pros could provide some income to artists and share world-class art knowledge with the youth.
What's the best way for someone to check out your work and provide support?
The project I'm most passionate about is my climate art series, which visualizes climate change through art. I'm lucky to have patrons supporting this vision and this platform is the best way to support my current direction: patreon.com/seanbodley.
My general portfolio is most visible at seanbodley.com and shows my illustrations, paintings, and concept designs. I typically post daily art updates on my social media @seanbodley for Instagram and Twitter.
Contact Info:
Image Credit:
Stephanie Bora
Suggest a story: VoyageLA is built on recommendations from the community; it's how we uncover hidden gems, so if you or someone you know deserves recognition please let us know here.