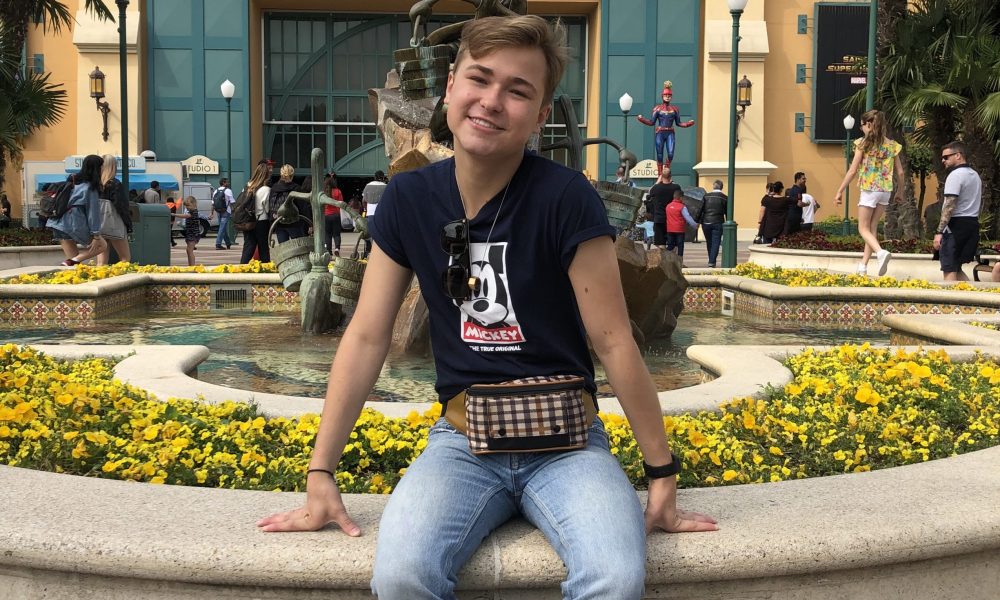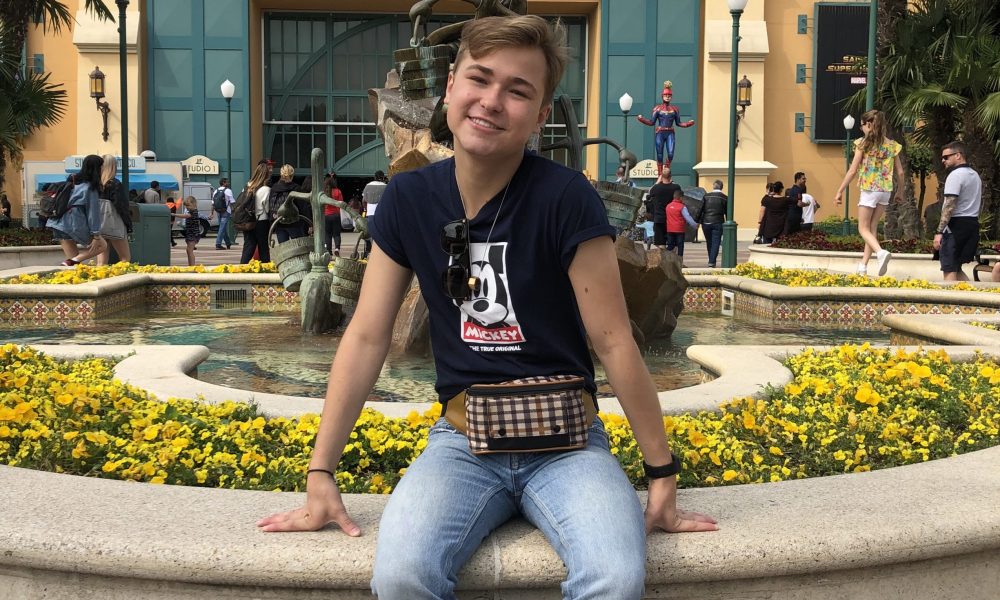 Today we'd like to introduce you to Sasha Zitofsky.
Sasha, please kick things off for us by telling us about yourself and your journey so far.
Hi, My name is Alexander Zitofsky, but everyone knows me as Sasha! I was actually adopted from a small town in Russia, and my parents raised me in New Jersey. I ended up having quite a bit of serious medical issues, like Lymes disease, bilateral pneumonia, and scabies; so medically, I was dealing with a lot at a young age. After a couple of years of getting myself on my feet, I started my first jazz class at six years old, and the rest is history! After dancing for a couple of years, I started exploring theatre and finding my love in that as well. Naturally, I became a triple threat performer and started auditioning for print, film, and theatrical shows. I am grateful to have had opportunities to work with companies like Toys R Us, Bloomingdales, and my first tour of the Radio City Christmas Spectacular. It wasn't until that show that I really started seeing this as a career; I was in this environment where I needed to grow up quickly and act like an adult, all being an eleven-year-old kid. Around this time, I was questioning my sexuality and my own voice, which felt scary because I was young and I felt alone. After the show, I was really bullied at school because I was flamboyant and not scared to be myself. Even at a young age, I felt confident in my skin and never dimmed my light in order to please the people around me. My parents raised me to never let others determine your self-worth, which is a lesson I still carry with me. Once my voice changed, I focused my mind strictly on dance which became my life. I went to a performing arts high school where I got to hone my ballet and modern training and that's where I really started to experience mental health issues. It is a conversation I have always been afraid to have, but more people need to talk about mental health and the implications it has on young men and women. I was dealing with a lot of pressures from all around, and it got to me. My high school experience truly shaped me in becoming aware of how powerful forgiveness of self and others is. The ship can't sail if it is being weighed down by the anchor, I learned how to let go and move on, which is a lesson that has been very applicable in my life so far. Finding out that I got into the University of Southern California was the best day of my life which changed my life. Currently, I am in my third year at USC, which has been an absolute dream filled with many joy and artistic growth. Throughout this year, I have developed my voice as a director, cinematographer, and screenwriter, which I absolutely loved. Filmmaking is a passion of mine, so I have been developing dance films that portray theme and story, but most importantly, a truthful experience that will impact anyone who watches. I truly believe that everyone has the potential to change the world, and I plan to do that through dance, film, and storytelling.
Can you give our readers some background on your work?
As I said, I'm an artist. I fully invest myself into any work that I do, whether it is building legos, or creating a 30-minute dance work, all of my being goes into that project. I like creating something that resonates with the audience. I believe that dance or any art medium should antagonize the viewer to evoke some sort of feeling. It doesn't always have to be positive, I just want my art to make people feel something because then I did my job. I want people to be aware of how they felt something and why they felt that during my work. It's important to validate all of your feelings but to dive deeper into them. I enjoy getting mixed up in my thoughts and working through them because I surprise myself with new discoveries about myself, which plays directly into my work. I am constantly dancing and trying to trip my brain up. My art is a constant conversation between my body and brain and finding the medium ground between the two, which is what I hope people take away. I want people to allow themselves the freedom to mess up and get mixed up within themselves because that's how you find your way back to your true self. Dance is a constant exploration of that theme and it's everywhere in my work. I have learned to not take life too seriously so I bring that into something that is so rigorous in itself, and I want to turn it upside down and shake it.
Do you think conditions are generally improving for artists? What more can cities and communities do to improve conditions for artists?
Conditions for artists are tough! We are living in this world that is filled with instant gratification, so there is this pressure to constantly be the most innovative artist out there, and that is an unfillable standard. It's like the bar keeps getting raised no matter how close, far, hard you work. This society has become a big pot that has sort of sucked the life out of art to only view it as a source of profit, not as an art form. This mentality is detrimental to everyone but most importantly, it impacts the youth the most. Art is something that helps children cultivate their imagination and I would never want to deprive any child of an opportunity to be themselves and let their imagination run wild. The dance classes that I teach are so positive because I encourage an open and creative environment, so I see people flourish artistically and it is really special. I think cities like Los Angeles, can help by supporting local art, art in any area, street art. Art takes many forms and as a world, we need to accept all of its forms and be supportive and vocal about the amazing things that are happening.
What's the best way for someone to check out your work and provide support?
People can see my work on Youtube, Instagram (@sashahaydn), and my website, which is under development (https://sites.google.com/a/usc.edu/sasha-haydn ). People can support by following, sharing, and liking. I also welcome recommendations and connections with people! I have many exciting projects coming out in the new year like a full evening show that I will be producing and choreographing with a colleague, a couple of dance films, and some live performances. All details will be provided on my Instagram and website!
Contact Info:
Address: 2595 S Hoover St, Los Angeles, CA, 90007
Phone: 9089177889
Email: sashahayden@yahoo.com
Instagram: sashahaydn
Twitter: sashahaydn
Image Credit:
Jackie Kopcsak (photographer) Edward Oyarce-Solomon (other dancer)
Suggest a story: VoyageLA is built on recommendations from the community; it's how we uncover hidden gems, so if you or someone you know deserves recognition please let us know here.