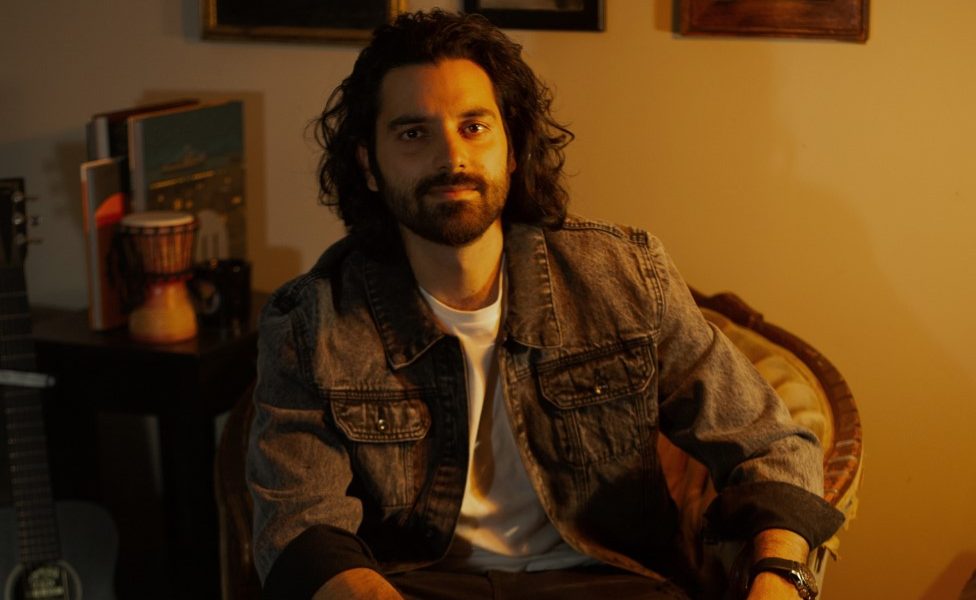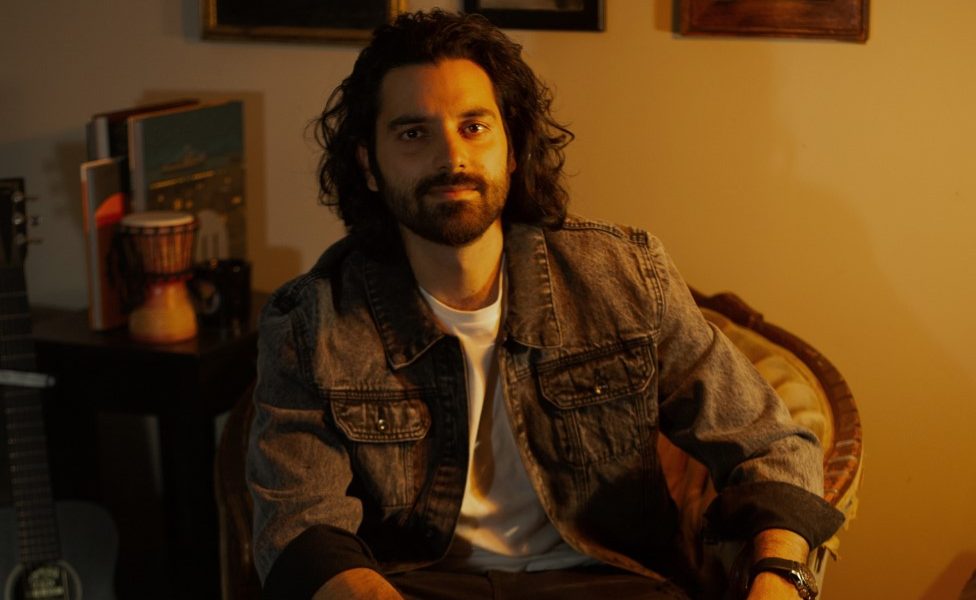 Today we'd like to introduce you to Ricardo Bonisoli.
Ricardo, please kick things off for us by telling us about yourself and your journey so far.
I was born and raised in Caracas, Venezuela, surrounded by the creativity of my parents. They met at an art school and exposed me to the artist's palette and sensibilities from an early age. Whereas my mother's oil paintings were often traditional landscapes and family portraits, my father's work was more curious and unusual. The entire basement of our home was his experimental studio where he created masks, kinetic sculptures, and paintings. He was also a filmmaker and photographer operating his own darkroom. His strange eccentric art inspired me.
My passion for drawing grew more diverse in my pre-teen years when my family purchased a video camera. It was pure joy to create mini-movies with my neighbors. Before long, I discovered Adobe Photoshop, a new medium for my drawings. Later, I discovered the world of photomontage (which made me kind of a "cool kid" when I was in high school).
I loved all these activities and knew I wanted my future to be in the creative world but I didn't know in what way. I wavered between architecture and filmmaking but, luckily, at the most perfect time possible, I discovered 3D and Visual Effects when my classmate told me his father was a 3D artist. His father's demo reel amazed me. I had no idea a lone person could achieve this type of work. Obsessed with the art form, I went on to study at the Design Institute of Caracas, which included an introduction to 3D.
The full program expanded my understanding of drawing, human anatomy, graphic design, industrial design, photography, as well as 2D and 3D animation. I explored what I already loved at a deeper level and learned that applying certain rules to art produced very interesting results. I also learned there were many different ways of making a living doing art and creating visuals.
My next step was a giant leap to Canada and Vancouver Film School where I spent an intensive year learning 3D and Visual Effects. I was lucky to get an offer after finishing the program. My first job in the 3D industry was at Method Studios as a character artist for a cinematic in Assassins Creed: Revelations. It was fun sculpting, painting textures and working on the materials for some of the character. Other doors opened and my next opportunity was working on my first feature film, Jack the Giant Slayer, at Digital Domain. I couldn't believe the amount of talented people around me and how much team effort was required in the VFX of a movie.
Since then I have worked at other companies and on different projects such as X-MEN: Days of Future Past, Aquaman Captain Marvel and Starwars: The Last Jedi to name a few. My main role is to work on 3D creatures and characters, occasionally working on vehicles and sets. I am currently a Lead Texture Artist at Industrial Light and Magic (the VFX division of Lucasfilm) where I am very fortunate to work with an extremely talented team.
Aside from my full-time job, I enjoy side projects where I explore and push art a bit further. I usually do illustrations and paintings but lately, I have explored independent filmmaking.
Can you give our readers some background on your art?
My art represents my feelings and involves subjects that I find fascinating and inspiring. I love to develop surreal stories and create strange characters. I am fascinated with humans that are distinct and unique in some way.
When I paint or create I am usually in a meditative state, I don't start with a plan and prefer to let things flow. When it comes to sharing my art, I hope to take people on a journey outside their realities, even if it is just for a moment.
Most recently, I collaborated on a live-action short film "The Seahorse Trainer" with Babak Bina (produced by Rodmon Sevilla and co-produced by Holly Pavlik). This surreal story about an old man obsessed with training seahorses exceeded my expectations. It was challenging to do something on that scale as a side project (after work hours) but it turned out to be one of my most interesting career experiences.
We had over 100 VFX shots, from 3D animated photo-real seahorses to set extensions and background replacements. It was the first time I oversaw as co-director all aspects of filmmaking, from concepts, casting and art direction to music. In 2019, the film won a Grand Jury Prize in its category at Seattle's 45th International Film Festival (SIFF). It also won two nominations at Filmquest and has been official selection at various festivals including LAShorts.
While still working at Industrial Light and Magic, my partners and I are developing new ideas for the next short films. I am excited to do this process again after all I have learned.
In your view, what is the biggest issue artists have to deal with? Do you have any advice for other artists? Any lessons you wished you learned earlier?
Anyone who has a fascination for art should definitely search for a path to get started. It can be a lot of work in the beginning but in the end, it can be extremely rewarding.
I encourage younger artists to go for that big project that is in the back of their minds. With filmmaking, I discovered many new things and met extremely talented people that I am grateful to know. I think every artist should try collaborating in film at some point. It is an extremely powerful art form integrating as many artistic aspects as desired from drawing, sculpture and music to animation and acting. When art forms merge, magic happens.
What's the best way for someone to check out your work and provide support?
Artstation: https://www.artstation.com/rbonisoli
My shortfilm: www.theseahorsetrainer.com
VFX demoreel: https://vimeo.com/152255887
Contact Info:
Image Credit:
Film Stills:
"Seadragon" – still from "Aquaman": (responsible for the texture work)
"Igon Guard and Junior" – still from "Valerian and the city of a thousand planets": (responsible for the texture work)
"Porg" – still from "Starwars Episode IV: The Last Jedi": (responsible for the texture work)
The TV tank – Seahorse trainer (co-director role)
Profile Photo:
Rodmon Sevilla
Suggest a story: VoyageLA is built on recommendations from the community; it's how we uncover hidden gems, so if you or someone you know deserves recognition please let us know here.