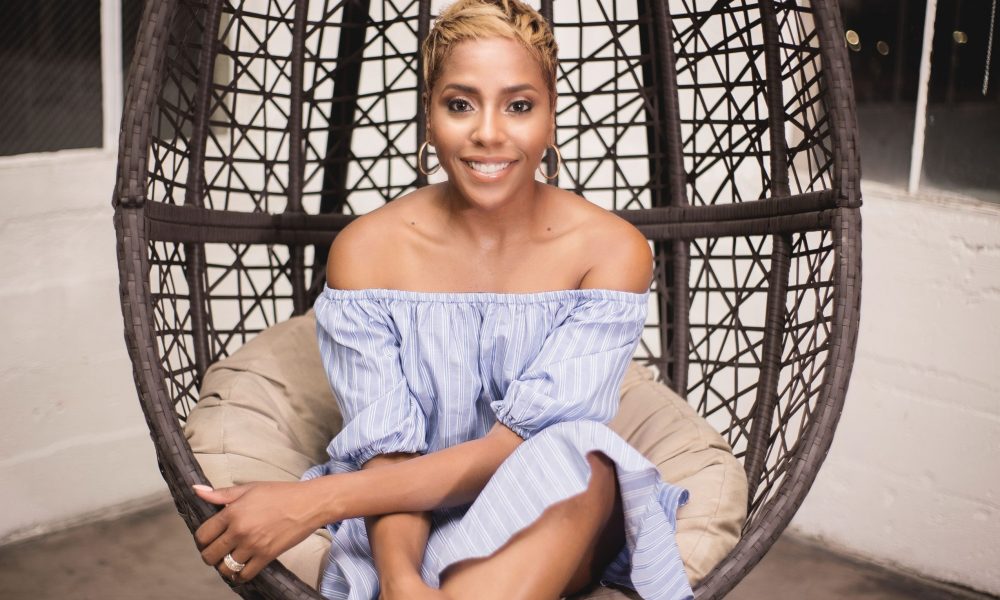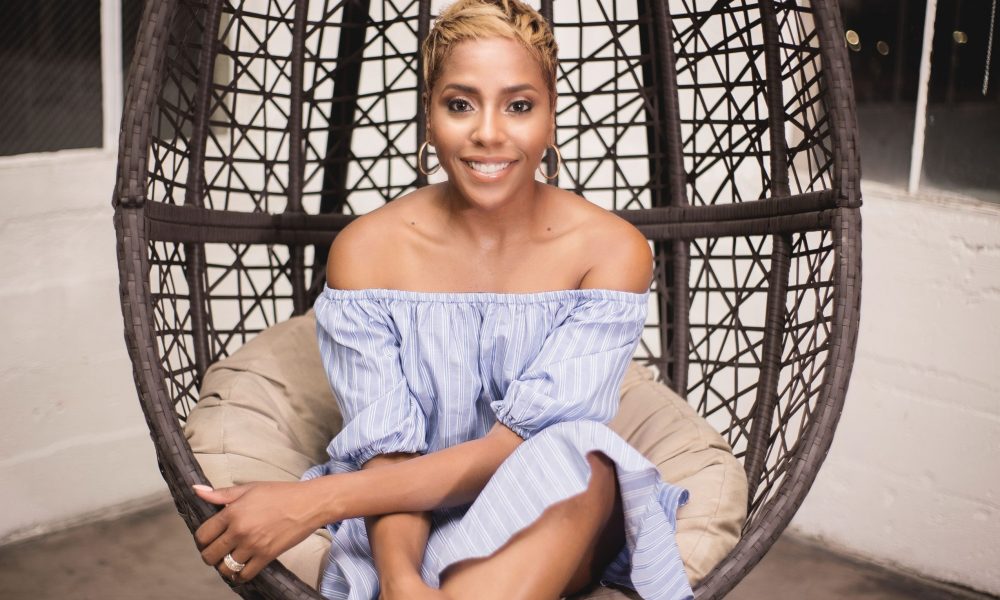 Today we'd like to introduce you to Reyna Joy Banks.
Reyna Joy, please kick things off for us by telling us about yourself and your journey so far.
My Journey didn't start off quite normal, It actually started off with the craziest testimony from birth. I was born with Clubfeet on both sides and from that point forth my parents and I were told by Doctors I would possibly never be able to walk let alone do any extracurricular activities in my lifetime unless I had surgeries. In Faith with my poppy being a Pastor and us being raised in church, we pulled on the heart of God for what was best for me. So my parents chose casts instead for both feet from age 2 ½ months old to 3 ½ years old.
At that point, I began to have a fire inside of me to overcome every obstacle that tried to come my way, and I actually did just that! I not only ran track, played volleyball, was a high diver in every ocean, played basketball, did gymnastics and became a powerful pointe ballerina dancer, but at age 12 I dominated the Faith-based Dance Industry traveling the world as a solo dancer for the Gospel and bridged the gap as I transitioned into the Main Stream Entertainment Industry starting on Soul Train at 15 years old with my sister and found myself booked dancing for Usher at age 17 right before graduating from High School. Not knowing that was just the beginning. As I was bullied my whole life for being Latina, Black and Indian; due to my look being different then most… I began to run my race in building a legacy I didn't quite understand let alone wasn't quite ready for in my eyes, because my gift was seeing other's fly and catapulting them so I could continue to build others in the midst of other's always breaking me down vs. building myself. It was a process to be loved and hated by so many all at once just for having gifts that continued to make room for you and for them too.
From there I went to college, signed with my agents at Trio Talent agency in Hollywood for Commercial, Theatrical and Dance my Sophomore year, began booking jobs and having to turn so many down because I promised God I wouldn't place school on the back burner if I signed with my agents. After Graduating with a double Major in Dance and Radio, TV, Film, I moved to Hollywood to take my career to the next level after making history as a Choreographer of the renowned dance piece titled "NEOS" my senior year that received major publicity. From that point on my career took off not only as a traveling prophetic preacher of Gods word helping set people free from all their past pains and generational bondage, but also as the Dancer for iconic artists and projects such as: Beyonce, BBD, NE-YO, Victorious Tv Show, Tony Braxton, Justin Beiber, Bunheads Tv Show, Grammy's, BET AWARDS, Billboard Awards, Chaka Khan, and More. From being the most sought after dancer, I then became the most sought after Choreographer, Creative Director, Artist developer and casting director in the Faith-based, Gospel Industry for artist such as; Deitrick Haddon, Kierra Sheard, "The Sheards", "Preacher's Of La", "A Beautiful Soul," Mali Music, Michelle Williams, as of last year 2018 Travis Greene for The Stellar Awards and Productions all over the world. This is also where I was stopped on set about my Voice and it's unique raspy sound while choreographing a film and next thing you know I became the Voiceover actress for Itunes Radio, Adidas, Radio, Commercial Specs and In Disney's Animation TV Database. At that point, I transitioned from being an on-camera actress to the Voice that many had been waiting to hear globally.
My greatest work has been building the Music career's of MAJOR. (Why I Love You, Keep On, Better, Love Me O'le), and Disney Kc Undercover – The Trinitee Stokes (Coming Soon with Powerful New Music) as their Artist Developer, Choreographer, Creative Director, Content Creator for Viral Music Videos and tours/Shows as well as raising up Talent globally in the Arts and Entertainment in countries like Gaborne, Botswana all over the world through my non-profit "2 LIVVV". Additionally with great joy you can catch my current work with "MR. KANYE WEST "Sunday Service" and the most amazing creative team ever, as a Choreographer, Creative Director and casting of All the dancers for Mother's Day service, as our companies are so excited for whats next and ALL to come on this NEW JOURNEY! In The midst of it all my main goal is to continue to Cover, Cultivate, Connect, Create and Catapult all Talent across the world in every area of the entertainment Industry through the Legacy within me under all our entities: F.H.G. Entertainment, INC., 2 LIVVV, Inc. (501c3), C4 Management, LLC. And "It's Time Conference."
With my new book coming out on All Platforms in All Bookstores Worldwide "The 30 Day Journey to Loving The Woman In Me" Relaunch this JUNE 2019 and Book Signings with a new top publishing company, I am gearing up not only for our Artist's tours this Summer 2019, but also my book tour and the new Franchise for all the generations to come that need to know it's okay to be great and change the world doing what you love unapologetically as they build and live out their true legacy. Currently I am Ready and looking forward to traveling and prophetically preaching even more; while helping set the captives free worldwide and teaching the power of taking back your authority through the name of Jesus Christ. No More suffering for people in this world who just need Real untainted LOVE in order to believe in themselves again; as I will be Getting Ordained This June 2019 as a Minister of the Gospel by Pastor Chuck Singleton of Loveland Church who Called me to the stage Sunday, June 2nd, and Announced My Ordination ceremony was coming to the entire congregation!! Humbled and Honored I am beyond words!
Can you give our readers some background on your art?
I am a Choreographer, Creative Director, Artist developer, Artist Manager, Content Creator, Tour Developer, Voiceover Actress, Prophetic Preacher, Author and CEO of 2 LIVVV Inc 501c3, FHG Entertainment Inc, C4 Management LLC, and It's Time Conference Tour.
I am active in so many things as I live my dreams in building a legacy of a lifetime, but I can honestly say that it's never been about me, what I Really do is Cover Cultivate, Connect, Create and Catapult People, Talent, Businesses, Productions, Content, Artist's, Ministries, Visions and Dreams across the world.
People will bring me a vision, an artist/talent, an idea or a project that is in need of being brought to life or just in need to be taken to the next level and with FHG Entertainment we do just that. We develop the concept to its fullest level, bring in every entity necessary for the vision to unfold, then we bring the talent from 2 LIVVV as we cultivate artist that have been looked over for years, just moved here or just became stagnant in their gifts due to agents not seeing them as the best on their roster or a resume that needs more work presented on it. Now with C4 Management, LLC we are open for new Clients, currently signing huge Director's, Actor's, Dancers and Singers we will be housing talent from all entities of the entertainment industry that will have a place for everyone connect to FHG and 2 LIVVV so they never struggle or go without work ever again. We are now getting more into the TV and FILM Industry as well with new content coming in 2019 across the world. I am dedicating my life to raising up the generations in living their dreams while building their ultimate legacy.
My Voiceovers, preaching and Books are the provision for every vision so I can continue to fund talent globally and catapult all entities to their greatest capacity! I create masterpieces for tours, films, tv shows, workshops and more. 2 LIVVV's First artist facility opens this June 2019 in downtown LA, with a brand new recording studio, Film studio, Photography studio, workspace for meetings, creating and producing. Available for rental's right now on our website in the most beautiful fully furnished high rise space, with a full tax return at the end of each year. This is just the start of my investments while we still raise funds for our first Artist Home in Studio City, Ca. Created and built by the Arzuman Brothers. We will be building/purchasing in 12 locations around the world. We have the first ever 501c3 Fitness Apparel line launching this summer through 2 LIVVV in downtown LA with the first Pop-Up shopping experience of a lifetime. Stay tuned and My New Book "The 30 Day Journey To Loving The Woman In Me" Relaunches this June/July 2019 will be doing book signings and a US Book tour.
Our first ever major faith-based film is beginning its process this month that we can't wait for the world to see and experience partnered with AZ FILMS. I am now signed to a top VO agency and auditioning every day awaiting my first major animation film and tv show booking as well as commercial bookings that are coming in left and right. It's been a world of love in these recent seasons and I am beyond excited to share this whole journey with each of you. It's Time Conference will be in Atlanta this September and back in LA this November for our 2 City Tour and 2nd Annual "It's Time… 2 Be FREE"  with so many new faces and a powerful weekend for young girls and women in business and the entertainment industry! Men you are NEXT!!!!
"My life is not my own to you I belong I give myself away to you Lord.." Is how I choose 2 LIVVV so I can help others FLY!!!
Please send any amazing talented people, companies, projects, ministries, productions, artists, labels and more our way in any and all areas of the arts and entertainment so we can help take them to the next level as we LIVVV our lives to Cover Cultivate, Connect, Create and Catapult them in and out of Time!
I decree and declare blessings and favor with major increase upon you!
Humbly with blessings and Joy with smiles and favor in faith.
We often hear from artists that being an artist can be lonely. Any advice for those looking to connect with other artists?
This is probably the truest statement that has become a cliché throughout the years, but yet it is ever so relevant in and out of time. My greatest level of advice in this area of battling loneliness is to position yourself for greatness even more than ever before. Counteract feeling alone with the mindset of "If I don't Choose me… Who else Will?" Loneliness is a side effect of the lack of self-love and self-empowerment in the midst of living and building a true dream! Believe that you are worth it 1st. Then began to position yourself for it, then open yourself up to receive the genuine business-ships, friendships and/or partnerships that see who you are, where you are, who you are becoming and where you're headed. So they can serve in Cultivating you in that space of greatness that you so rightly deserve to flourish in. But it ALL Starts with YOU LOVING YOU then you began to draw the people that can truly help, Cover, Cultivate, Connect, Create and Catapult You beyond your own human understanding!!! CHOOSE LOVE and then CHOOSE 2 LIVVV in your greatest form of SELF!!!
What's the best way for someone to check out your work and provide support?
Absolutely angels, people can totally Join Our Journey on these platforms and places:
www.ReynaJoyBanks.com 
Www.2LIVVV.org
Www.ItsTimeConference.com Website is Being Re-done for 2019 Conferences
Eventbrite Link to Register For Atlanta and La
Atlanta, Ga September 2019: https://www.eventbrite.com/e/its-time-2-be-free-conference-atlanta-2019-tickets-62288111418
Los Angeles, ca. November 2019: https://www.eventbrite.com/e/its-time-2-be-free-conference-los-angeles-2019-tickets-62289792446
Www.FHGEntertainment.com (Relaunch Coming Soon)
IG/Facebook/Twitter/Youtube:
@ReynaJoy / @ReynaJoyBanks
@2LIVVV
@FHGEnt
@ItsTimeConference
@C4ManagementLlc
Contact Info:
Getting in touch: VoyageLA is built on recommendations from the community; it's how we uncover hidden gems, so if you know someone who deserves recognition please let us know here.