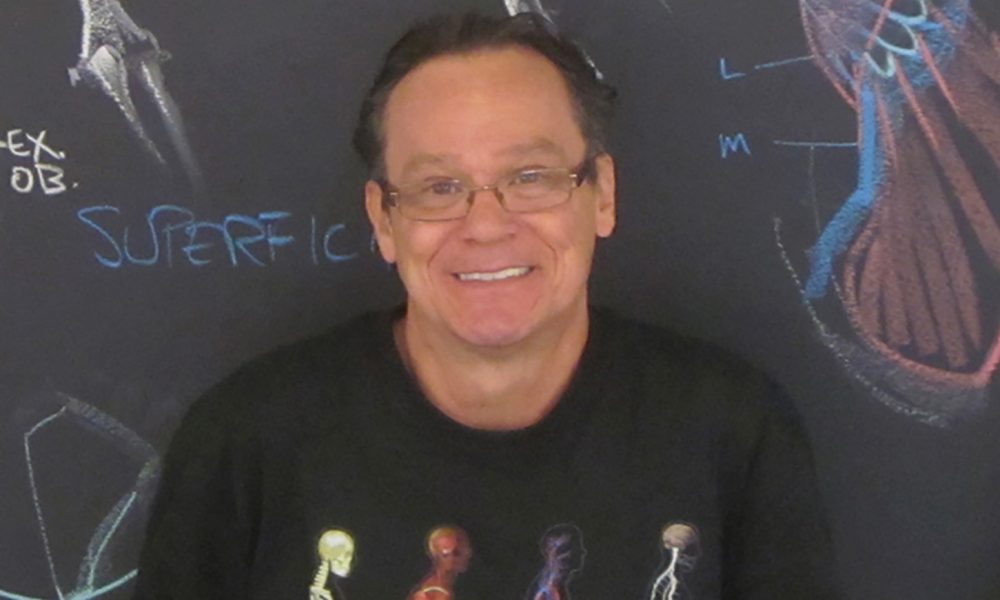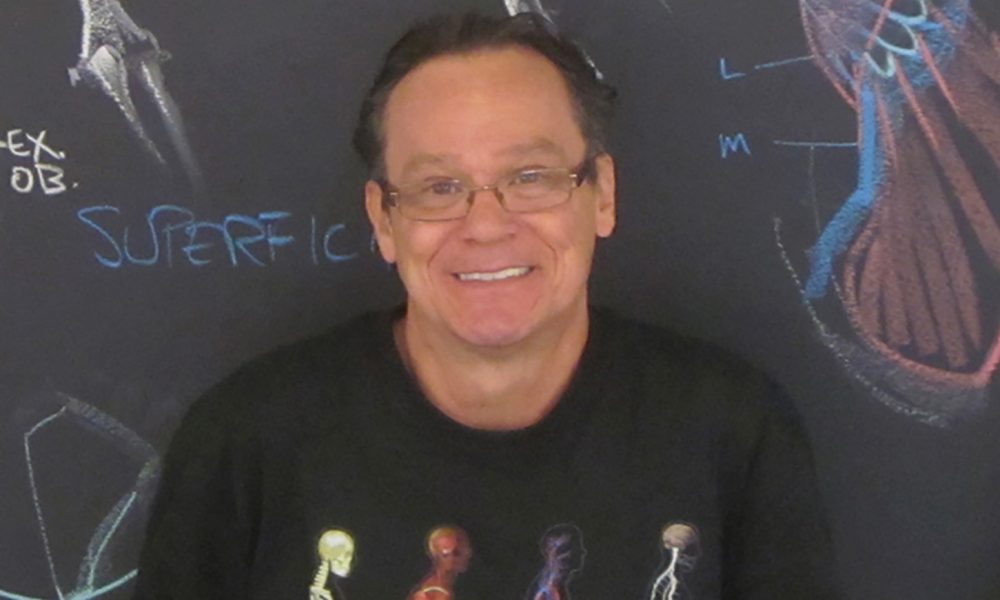 Today we'd like to introduce you to Rey Bustos.
Rey, please kick things off for us by telling us about yourself and your journey so far.
My parents brought me and my siblings here from Colombia, South America when I was six. It was a confusing move for a shy six-year-old considering I did not have any idea that there were other languages other than what we spoke, Spanish. It was odd to watch people's mouths move but not understand anything that they were saying. School was a challenge and also a very alien place for me. I did not mix well with the other kids until I found art. I found it one day when we had to stay indoors due to a pouring L.A. rain storm. We were made to stay at our seats during lunch and our play breaks and draw. I remember that I loved the sound of the rain right beside my window seat. The blacktop pavement was pounding, and it sounded like a waterfall that I had remembered from my Colombian days. The tetherballs were swinging in the wind, and it felt as if they would be torn from their ropes. But inside, I was warm and cozy, and I was drawing. I was drawing, and a wave of joy filled me with a happiness that I had never felt before. The rain, my drawing, everything was perfect. I remember thinking that I wanted to have this feeling for the rest of my life. I knew then that I was an artist. Not only that but I realized that I was pretty good at it considering from them on I noticed that the other kids were impressed with whatever I was drawing. It was also the first time that I did not feel a separation between me and the other kids. Art made us all equal. From then on I was "The artist" in my classes. Later in high school, I realized that as my world expanded that there were other artists around me, like a secret club, we all knew. Like having a secret handshake, in our case, it was a look in the eye, we knew. In the 1960s many of us boys collected Marvel comic books and DC superhero books, and that is when I started to be interested in figurative work and anatomy specifically. I later learned about Michelangelo and Leonardo, Peter Paul Rubens, Pontormo and Tiepolo. They became my new superheroes.
Eventually, I got myself into the Art Center College of Design, and it is there that I got totally hooked on artistic anatomy. It was in Burne Hogarth's anatomy class. I had fabulous figurative teachers and vowed that at some point I too would be among them as teachers of this timeless art. Professionally I became an illustrator, and I have done many fine art shows in galleries including one that represented me for a while until I decided a few years ago that I wanted to dedicate all of my energies to teaching. I am very proud to be teaching the class that Burne Hogarth taught but in my own unique way. I was blessed with being able to continue the legacy of those artists that came before me. I even take my students every term to a cadaver lab, a hands-on experience touching, feeling, exploring the human body without the skin on to more fully appreciate what we learn in the classroom.
All of this to keep the art of drawing the human body alive and expressed by the newest generation now and those that will continue to follow. My passion lies in the belief that now more than ever we must keep the most basic of art forms alive, drawing the figure with the humblest of media, the pencil.
Can you give our readers some background on your art?
I have two art worlds that I live in. One is very personal and is not for sale, my figurative art. The drawings that I did and show here are all done in 15 to 20 minutes, sometimes as much as 30-40 minutes, but generally, they are quick gestural works reminiscent of the masters of the 1400s to 1700s such as Jacopo Pontormo and Giovanni Battista Tiepolo. My passion lies in drawing the figure, and it is what I teach. Many of these drawings are done in the classroom for my students' eyes only. I explain as I draw and it is a precious time of sharing and explaining the beauty and power of drawing as if you are signing your name, it is a personal "Signature." This is why I teach anatomy. Anatomical knowledge frees the artist to be able to move freely express with the heart rather than the eyes. The eyes cannot see what you do not know. The other work is what I have done as a fine artist. These paintings that I call "Plane Air," which is a pun for the fact that they are fictitious aerial views of a make-believe landscape seemingly for a satellite, and in fact inspired by the first time that I was introduced to Google Earth a few years ago. The very next day I painted my first "Plane Air" shown here. The one thing that every single Plane Air painting has is at least one baseball field. It's not that I have a passion for baseball, but I love the fact that it makes each Plane Air seem as if it is in America! I also like the fact that at no other time in history have we ever been able to see our planet from so far up. There is no perspective, and there is a beautiful abstraction that takes place when we see something, even made up, from such a point of view.
Do you think conditions are generally improving for artists? What more can cities and communities do to improve conditions for artists?
The internet, devices of all sorts, the industry shifting to digital, all of these are real factors, good and bad. I am not sure if "Good and Bad" is actually a good term. Things simply change and shift. Drawing is still king and must me honed no matter what the new artist ends up doing as a career in art. In some ways, I see today's artist as having it harder in that more people want to do art, industry art or game art because it seems easier to get your work out there. But making it easier simply means many more people can get their art seen. There are all of the social media methods for example. So, it's easier and harder at the same time. When everyone, anyone, can show their work then there's too much to see, and an artists' work can get buried, diluted in the avalanche.
When I graduated from Art Center in 1989, I had to set up interviews in New York City to get my work to be seen. I had to lug a huge portfolio case around town and set up a ton of interviews with publications all over the place. Here in L.A., I got pretty familiar with SoCal. Like a UPS driver, I drove everywhere and everywhere with my tattered Thomas Bros. Guide on my passenger seat. So, being an artist is always going to be hard, different kinds of hard for every generation. It's never easy, and it is not supposed to be easy. Being a working artist is a luxury, a privilege and not every human is born with being an artist as a career option. I guess it is a bit of Darwinism, if it is meant to be and you are tenacious, it will happen, survival of the fittest. It is why art is so grand and great because it is based on those giants that came before us, the alpha artists that set a high standard for us all. I encourage my students by reminding them that they matter and that their point of view matters. But it is the individual that has to believe in themselves when they do, the world will believe as well.
What's the best way for someone to check out your work and provide support?
I have not done a fine art show in several years so the way most people see my work is through my Facebook pages. Although I mostly post artwork from my students. My Facebook pages are mostly meant to educate and help artists that are not close to where I live or cannot take my classes. I do teach online through Computer Graphics Masters Academy (CGMA), and I have a few recorded classes and lectures with New Masters Academy, an amazing online educational resource. I also have a website, www.reybustos.com and I have a book due to be released at this years' COMICON in July 2019. It will be an artistic anatomy book that will roughly follow my teaching syllabus. It is being published by Design Studio Press.
Contact Info:
Image Credit:
All work by Rey Bustos. Image #3 is a rough copy from Tiepolo and image #5 is from a Peter Paul Rubens drawing that I did to show my students how he drew.
Getting in touch: VoyageLA is built on recommendations from the community; it's how we uncover hidden gems, so if you know someone who deserves recognition please let us know here.