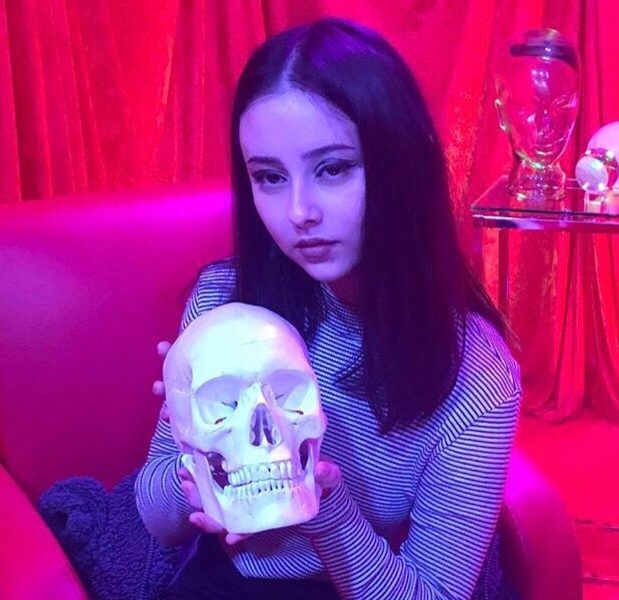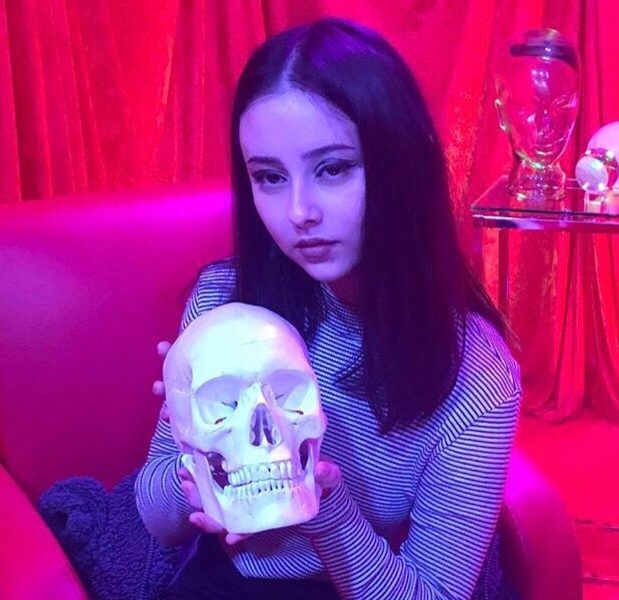 Today we'd like to introduce you to Raina Ross.
Raina, please kick things off for us by telling us about yourself and your journey so far.
I've been drawing and making art for as long as I can remember. As a kid I was constantly drawing naked women in my Hello Kitty notebook, I've always been obsessed with naked women. I thought it was so beautiful. I would get in trouble constantly for drawing boobs in class. I never really understood why it was wrong but I would still secretly do it in my pass time. In 5th grade, I became obsessed with anime and bought my very first manga with my birthday money. It a series called Tokyo Mew Mew about a group of girls who are half animal and can morph into said animal in order to protect the earth. I loved how pink and girly the series was also the fact that they were girl superheroes! Ichigo was my favorite cause she was cute but feisty and also she was half cat which I thought was badass.
From there, I learned how to draw anime characters and eventually became kinda good at it. When I got into middle school, my love for drawing went down the drain. I didn't think it was cool anymore and I didn't feel like it was as important as making friends or spending hours on Myspace. It was a long time before I started making art again cause, ya know, teenage distractions. During my senior year, I started to find an interest in it again and began to doodle during classes. When I met my boyfriend that year, he saw my doodles and convinced me to continue drawing. Ever since then I've been making and selling art, seven years and still going.
Can you give our readers some background on your art?
I really don't know how to explain my art because I have done so many different things. I started out with ink drawings, and then went into oil painting, graffiti, I had a screen printing phase, and now I'm doing digital illustrations. I'm currently studying for my bachelors in Graphic Design, so I think that's why I've stuck to making digital art. For my digital art, I use a Wacom tablet and Photoshop with a pointed brush and that's it! In the past four years, I've been making mostly fetish art. I got into it because I've always loved the idea of a female dominatrix. Somehow men getting dominated by women inspired the hell out of me! When I went to Japan in 2016, I brought home so much fem-dom hentai manga and I began a collection to inspire me for future art.
Currently, I am working on my second volume of Filth, a fetish art zine. The second volume is going to consist of digital fetish hentai illustrations. I also make fan art of MF Doom because he's my favorite rapper of all time. My love of drawing him eventually pushed me to make a comic book about him. The comic series doesn't have any words, just imagery of the wild adventures he gets himself into and the titles of each volume are names of his songs. I don't have an overall message or takeaway for my art, because I myself don't even put too much thought into it. However, when people see my art, I hope that it inspires them to be different and that it is okay to be unique or weird. I've been into weird and unusual things since I was a kid and I'm glad that I never got ashamed of it because without having an open mind to what most people think is unusual or isn't socially acceptable I wouldn't be making the same art I make today.
In your view, what is the biggest issue artists have to deal with?
I feel the biggest challenge I tend to face is gaining exposure. Sometimes it's hard to stand out on social media when there are so many artists out there who are as good and as unique as you. I tend to compare myself to other artists a lot and I noticed it was making me get into my head and I couldn't stop thinking I'm not good enough or important enough. All artists have insecurities and its not always easy gaining exposure. I remind myself that the artist who has 10k followers and is exhibiting their art at the coolest galleries most likely started from the bottom where I am. You don't gain popularity overnight.
What's the best way for someone to check out your work and provide support?
I don't have a website right now to showcase my artwork, however, I do have an Instagram page, @rainarossdraws, where I post pictures of some art I'm working on. I also have an Etsy, which is in the bio of my Instagram page, where I will be selling my Filth Vol. 2 and DOOM Vol. 3 once I finish them. I also do art shows sometimes in Los Angeles where I usually sell my prints and zines.
Contact Info:
Getting in touch: VoyageLA is built on recommendations from the community; it's how we uncover hidden gems, so if you know someone who deserves recognition please let us know here.