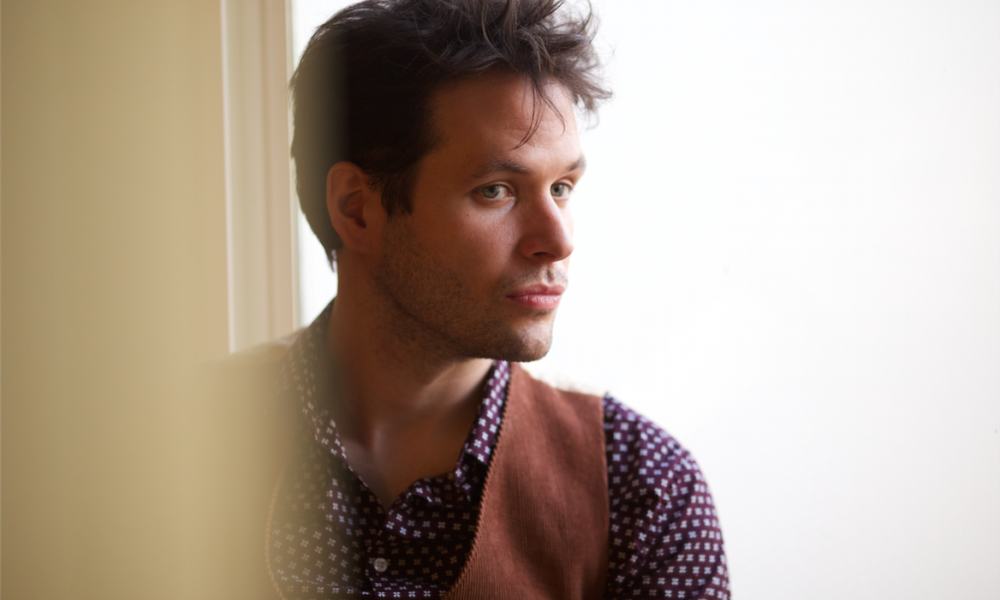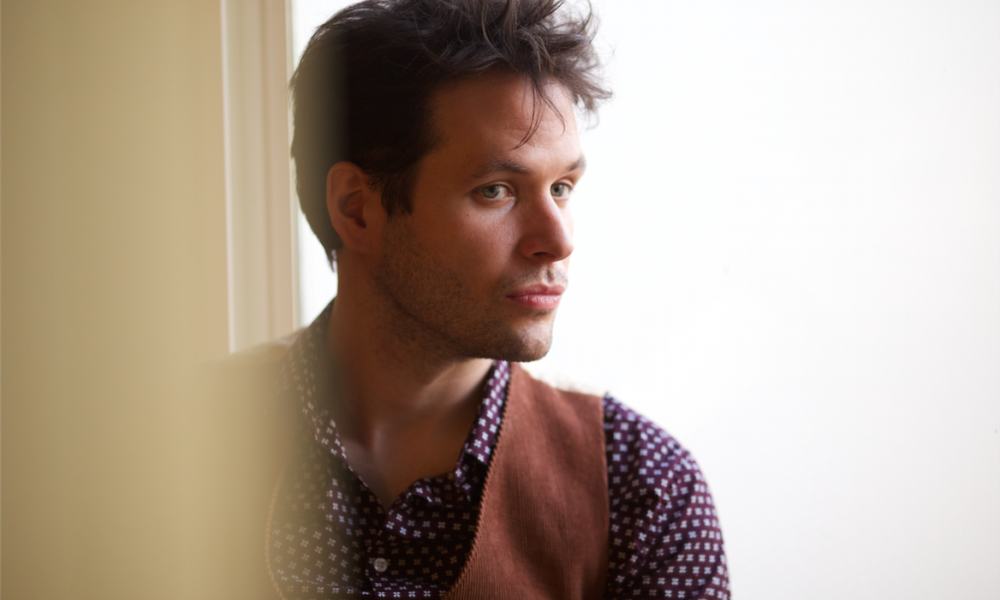 Today we'd like to introduce you to Patrick Joseph.
Patrick, please kick things off for us by telling us about yourself and your journey so far.
I'm a life-long musician. Growing up in Pittsburgh, Pennsylvania, I was classically trained on the piano as a kid and started playing in bands when I was old enough to have a sense of individuality and a desire to fit into social circles in school. I had a knack for picking up any instrument that crossed my path, quickly becoming pretty good at whatever I tried my hand at. This became my identity and something I was proud of. Not after long, music just became my language and the way I expressed myself to the world. I became obsessed at a young age not only with performing and writing, but recording as well, making home demos in my attic as a teenager on things as primitive as a Tascam 4-track tape recorder, to small digital recorders, and graduating all the way up to a computer setup. I studied recording in school, and my obsession with recording grew along with my passion for expressing myself through songwriting and performing.
Later in my teens, the difficulty of keeping a band together all on the same page became too taxing. I decided if I were going to do it, I'd have to do it as a solo songwriter. I began listening to a lot of Bob Dylan, and this was right around when guys like Damien Rice started pairing their music in film and getting known that way. I started listening to a lot of Elliott Smith as well, and he did a similar thing with Good Will Hunting, getting his name on the map in a mainstream way pairing his songs beautifully with a film. I liked this approach; touring as a songwriter, but also lending songs to other creative outlets to reach a wider audience and lending a greater artistic experience.
This is right around the time I moved to Los Angeles as a young 20-something-year-old kid, not knowing anyone in or anything about the city. It took a long while to gain my footing; I bummed around in various recording jobs, recording bands or being a hired hand for projects. It took a few years to really find myself and my place there. But this approach really allowed me to learn a lot about the local music scene from behind the scenes, and also meet the right people to really begin my artistic career as a songwriter and musician. I met some amazing collaborators who were nice enough to believe in me early on, and I was able to start performing live. My first official gig as a songwriter was at a venue called Room 5 in Hollywood, a legendary songwriter venue which is sadly no longer there. That first chance blossomed years of touring, festival gigs, hearing my music in film & television for the first time, and establishing myself as a member of the community.
Today, I operate my own recording studio in Burbank, continuing to produce my own music, collaborate with the best musicians in Los Angeles, work with some of the top companies in the business, and produce other artists as well. It was a long journey to where I am today, but I'm grateful for the experience, and I look forward to what the future has in store for me yet.
Can you give our readers some background on your music?
I try my best to create my own brand of music. Long ago I threw away the idea that I would be someone who's competing with whatever is the hottest trend or current on the charts at any given moment; that's not what I was ever after. I'm not Michael Jackson, or Justin Timberlake, or Justin Bieber. I know not everyone's going to like what I create or understand what I do. But that's sort of the point of art: To provide a diverse experience and create discussion. Complete harmony of opinion is a boring thing, and if you find everyone agreeing one way or another unanimously, then that's a pretty good indication that you're doing something wrong.
I like juxtapositions in my music. I like taking something dark, depressing, sad, strange, and forging it into something beautiful and pleasant. Dark themes in light context, happy themes in dark context. I like pairing feelings, much as a chef would pair unexpected flavors together onto the same dish. Art is just about challenging the senses, whatever your medium may be, and mine happens to be playing around with air.
Another responsibility I take seriously as an artist is the idea of making emotions accessible to the listener. You're always looking for a clear channel for the listener to tune into and relate to what you're conveying. I get complete joy out of anyone who tunes into whatever bizarre frequency I'm operating on and understands it well enough to stay there and have a positive experience with it. That's the point of art, to connect to your audience. But they're not only your audience, they're just an extension of your conversation. Art is starting out having a conversation with yourself, and if you're lucky, you'll look up and realize that you're no longer alone in that conversation, that you've created a circle of people all participating in that conversation.
What responsibility, if any, do you think artists have to use their art to help alleviate problems faced by others? Has your art been affected by issues you've concerned about?
I don't think the role of the artist has ever changed, no. Art just reflects the times. Artists are reporters, using their medium as mirrors reflecting the world around them. For thousands of years, culture, stories, issues, laughter, and sadness have all been passed down through song. It works as true today as it always has.
What's the best way for someone to check out your work and provide support?
My music's everywhere digitally, whether it be Spotify, or Apple Music, iTunes, Soundcloud – Whatever way you like to listen, I'm there. I also have CDs and Vinyl records at www.patrickjoseph.com, if you're a physical music kind of a person.
Contact Info:
Image Credit:
Larissa Block; Anna Webber; Kelly Elaine. (Photographers)