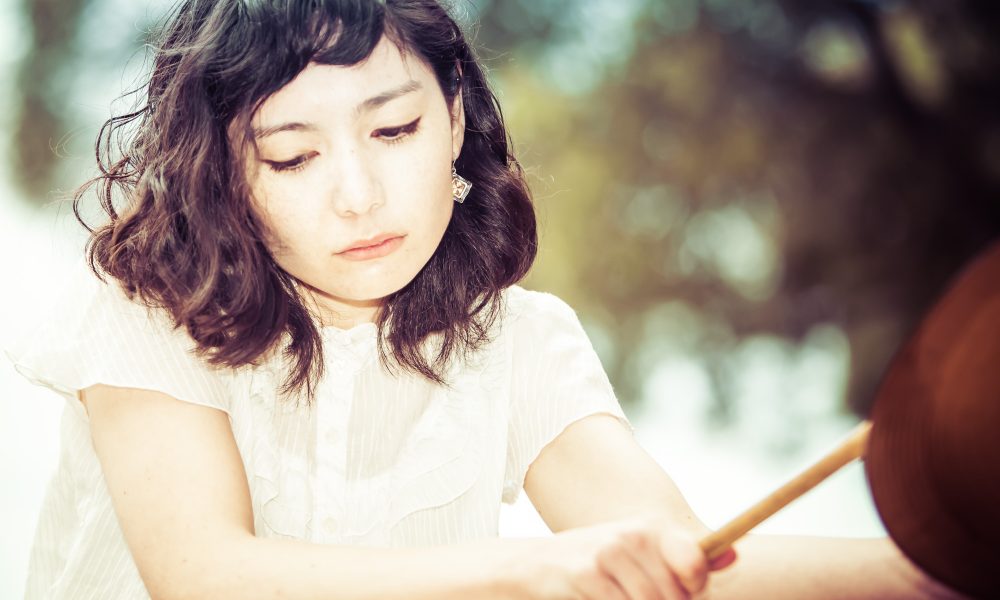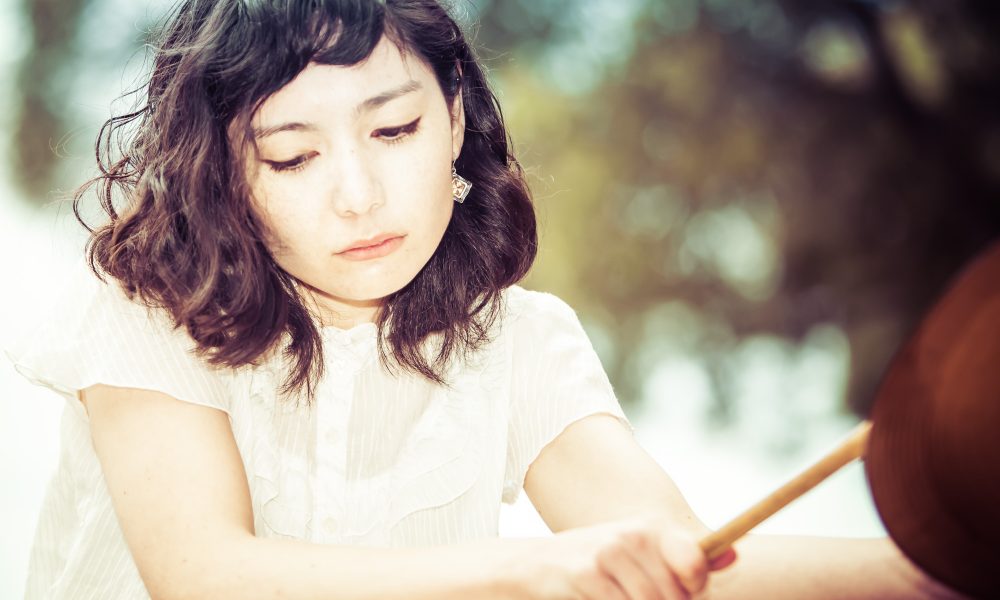 Today we'd like to introduce you to Nava Dunkelman.
Nava, please kick things off for us by telling us about yourself and your journey so far.
I am a Bay Area-based percussionist and improviser. I was born and raised in Tokyo, Japan in a multi-cultural environment by a Jewish-American father and Indonesian mother. My mom is a musician and composer and I grew up listening to her music, so it was very natural for me to become interested in music. I started playing music when I was 3 years old. I got more serious about it when I was 12, and started taking drum lessons regularly. My mom was having a concert annually at the time and I was playing gamelan and percussion for her music.
When I played her music, she always told me to listen to her new composition and makeup parts of the music. I was never traditionally trained to play gamelan instruments, so I had to figure out how to play them on my own. Also, most of the time, she didn't complete her compositions until about 2 weeks before the concert, so I had barely enough time to prepare. It was tough sometimes, of course, but if I think back about that now, thanks to my mom, I learned creativity, how to have a good mindset for performing and to be confident about what I do.
I moved to America when I was 18 years old and got into the music program at Humboldt State University in Arcata, CA, and studied under Eugene Novotney. I transferred to Mills College in Oakland CA, where I studied percussion under master percussionist, William Winant, who will forever be my inspiration and mentor. I also studied under master improvisers Fred Frith, Zeena Parkins, and many others.
At that time, I became interested in free improvisation/contemporary avant-garde music. Free improvisation, which is music created by listening very closely to all the sounds that are present in any given space, was something very new to me. I could choose the instruments I would play, which in itself was a great joy for me, and when I improvised with musicians, I felt very comfortable expressing myself with my own treasured instruments. I had grown up in Japan for 18 years and at the time was struggling to express myself verbally and otherwise, but improvisation allowed me to find my true voice with my instruments, which somehow comforted me and gave me freedom and joy. Eversince then, improvisation has been one of my greatest passions—something essential for my music, creativity and my life.
Please tell us about your art.
I currently have three projects; IMA, DunkelpeK, and nomon.
IMA is my duo with electronic artist Amma Ateria. I can say that this project is the most active one of the three. We describe it as noise music with Japanese poetry. We create heavy music with extreme dynamic range, exploring silence, densities, noise, and liminal spaces between dream and waking. People usually say that our music is very "filmic" and I think that this is true. We process our music with "scenes" and transitions are always made with precision, as if we are going through a story. Improvisation happens within the scenes, but we think of the specific texture, so it is very composed. I write Japanese poetry for IMA, and that's always been a meditative process for me. It is always different how I think about poetry, but I often imagine a girl in space and time. Just her and everything else flows and moves around her. It is like she is wandering through memories of sounds, visions she sees internally, or even dreams. So often, my poetry is inspired by the present moment, so most of the poetry is not linear and is sparse. Listeners often get curious about the meaning of the poetry, but for me, it does not matter if they understand Japanese or not, they don't need to. Of course, it might be different if they understand, but for me, that is not too important as I want them to really feel the motion of the music and listen deeply. IMA is one of the most meaningful projects of mine. It allows me to express my creativity and feelings into "shape". So, I want listeners to be present for the music as we are being truthful to ourselves through the creation.
DunkelpeK is my duo with guitarist Jakob Pek. Unlike IMA, we are an improvisational duo and all the music we create is unique to the moment. I would say that our music can be psychedelic, contemplative, heavy, and even ceremonial. So, in a way, it is undefinable. The music we make has infinite possibilities. We cannot ever predict where the music will go, and I think that is the fun part for both Jakob and I and the listeners. Sometimes we discover sounds and musical spaces during the performance that we could have never previously imagined. We are true to the moment of what we hear and feel. As I mentioned about improvisation earlier, this duo is something that gives me total freedom and joy. It is like we have a huge canvas in front of us and are able to create art together with the colors and textures that we want. Every performance is an act of exploration and discovery. Especially with Jakob, who is also actually my partner, we naturally have a strong trust between us, and that makes our music very special. It is unlike anything else. For me, I think that trust is the most important element to have for improvisation. The more I can trust, the more I can be free and creative through deep listening.
And nomon is an in-progress project with my sister Shayna Dunkelman who is also a percussionist. This is completely different from IMA or DunkelpeK. The music is very percussive, grooving, and fun. We think of mirroring and symmetrical movement both visually and musically. We use an almost identical setup along with electronic backing tracks. I can say that my sister and I have a very different style in terms of how we play music, and I think this makes for great chemistry between us. It is still new, so I am excited to see how it evolves and works more with my beloved sister who I respect.
Any advice for aspiring or new artists?
It sure is challenging. But as for getting more gigs, I think it is very important to get to know musicians around you and make connections. This is very important because if you don't open yourself up to the community of musicians and listeners, no one will know who you are or ask you anything. The more connections you have, the more chances of you getting opportunities. Don't be shy. Promote your work! Even if it's a small gig, if you think that is meaningful to you, take it. I think, especially if you are just starting out, getting more experience allows yourself to grow and glow. Trust your love for what you make and be proud of it.
Also, as an artist, making time is as equally important to making money. It is very important to me that in my work outside of performing that I have a high degree of control over my schedule, allowing for flexibility with projects, gigs, practice, rehearsals, etc. So be sure to make time and space for your creative practice.
What's the best way for someone to check out your work and provide support?
You can see my work/upcoming shows through the websites below.
My personal website:
navadunkelman.com
Instagram: @nldunk
IMA:
Website: imanoise.me
Instagram: @ima.noise
DunkelpeK:
Instagram: @dunkelpek
Releases:
IMA – Ende (single):
buhrecords.bandcamp.com/album/br104-ima-ende
IMA – The Flowers Die in Burning Fire – 炎の中で死にゆく花 (LP):
buhrecords.bandcamp.com/album/br119-ima-the-flowers-die-in-burning-fire
Contact Info:
Image Credit:
Jeff Spirer
Mido Lee
Amma Ateria
Suggest a story:VoyageLA is built on recommendations from the community; it's how we uncover hidden gems, so if you or someone you know deserves recognition please let us know here.