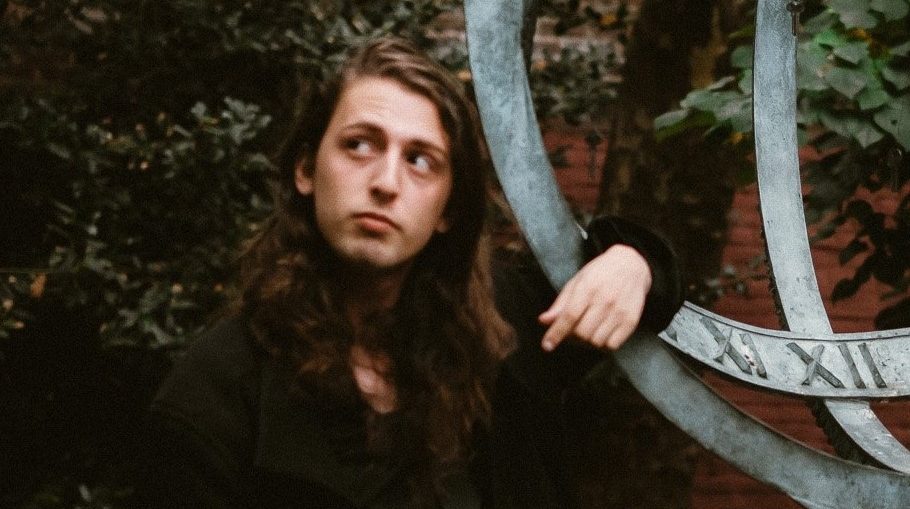 Today we'd like to introduce you to Nate Flaks.
Nate, please kick things off for us by telling us about yourself and your journey so far.
I grew up in Dobbs Ferry, New York in a musical family. I play piano and started writing songs at an early age, eventually starting a folk band in High School. Around the same time, I became interested in film and started writing/shooting/scoring my own shorts (under the name Sleeping Lion Productions).
After failing to get into film school, I wound up at Berklee College of Music where I studied film scoring and sound design (aiming to work in post-production until I could afford to make my own films).
I worked for a sound design in Brooklyn (Gene Park) and worked as a sound editor on three feature films in my first year (Always Shine, Dreamland, and The Intervention) which got into Tribeca (the former two) and Sundance (the latter) film festivals. Around this time I was still playing folk music with a kid in the dorms who was a few doors down from me named Noah Longworth McGuire.
I genuinely thought film would be my life, but that all changed one evening in April 2015. I was meeting my girlfriend at a show & while she was in the bathroom, I saw a woman with cool colored hair who I figured had just played the show (maybe 500 cap club). We started talking about music & immediately hit it off. She was a genius, talking about ways to break into pop music & sharing her own ambitions. At one point, she hit my chest and said "you have the heart for this industry if you want to be in it" and though I didn't have an interest at the time, seeing a glimpse behind the pop curtain from this stranger really resonated with me. She introduced herself and though it didn't mean anything to me at the time I replied, "Halsey is a great name".
I went back to my dorm and heard Noah producing a track & it all hit me. I ran into his room & said "WE'RE IN THE WRONG BAND" and he laughed and said, "It's your band". So from there, we started our band Sleeping Lion, off the advice of a (then) stranger. Since then we've managed to grow an audience, perform around the world, and move from Boston to LA. We now write & produce with 100+ artists (including cuts with Transviolet, Lizzy Land, Phangs, Zealyn, Vesperteen, and Salem) and we recently started a podcast called Talking Lion.
Can you give our readers some background on your art?
There are three kinds of art I'm most passionate about.
The first, obviously, is songwriting – how do I want to tell my story with limited time & lyrical space? How can I connect with another artist & help them tell their own story? The goals are both challenging & simple – highlight truth, address trauma and make it all catchy. Songwriting provides a kind of perspective on all aspects of life that means a lot me!
The second is sound – you might not often think about how sound works in film/TV/video games, but in a lot of ways, sound is half the story. It's the city in the background, the intensity of a door slam, the shuffling of feet. It can tell you a lot very subtly and it's an aspect of film that really fascinates me. I'll spend hours working on a specific design element or soundscape or synchronizing footsteps to picture. It's a kind of niche skill I feel really lucky to have unwittingly honed early on because it's always a necessity for a proper film. I love working directors who are as passionate about telling their story with sound as they are with the other film elements.
The third is communication – I've talked too much my whole life, but in recent years, I've found that it's really a skill that can be used to do a lot of good. I love our friends and the communities we've become a part of (and helped form) in Los Angeles. Between writing for a music blog (We Found New Music) and co-hosting an interview podcast (Talking Lion) I'm often using conversation & words to bring people together and share music with new listeners!
What responsibility, if any, do you think artists have to use their art to help alleviate problems faced by others? Has your art been affected by issues you've concerned about?
For a long time, I think pop music was a form of escapism, but I feel now people are shifting their focus towards sharing real messages. Whether it's about larger social issues or more personal things like mental illness, I think the truth is incredibly important these days and we're seeing artists entering the mainstream now backed by the authenticity of their voice as an artist.
I know right now I'm extremely frustrated by what's going on in the world today and scared for those most affected by these changes. A lot of these feelings come out in the songs I write (though they're sometimes disguised as relationship songs). It often feels hopeless and outside of our control, but if music can build communities and strengthen communities then suddenly there's a louder voice that can fight back against that hopelessness.
I think artists (myself included) are starting to recognize their responsibility to speak to these communities through their work with an honest voice.
What's the best way for someone to check out your work and provide support?
Here's music from Sleeping Lion:
https://open.spotify.com/artist/4sBiA3ARQSDSGUqI2mbWgf?si=-yhvIOUiRMOukxo4jpXiLw
Music we've written for other people:
https://open.spotify.com/user/1234631911/playlist/1fij847x6Orvzjl99YSEZf?si=vB-LVpCaTyyE3z1xGSKvaw
And our podcast, Talking Lion:
https://open.spotify.com/show/1JOMUjQGhdHrfhuGq9nqgd?si=Zrn2ShcHTeWqjN8sgEercQ
People can support us by listening to our music, following us, and coming out to shows! Likewise, help the music community of LA by doing the same for our friends!
Contact Info:
Image Credit:
@ariff.d, @megmeyer, @mykewilkenphoto
Suggest a story: VoyageLA is built on recommendations from the community; it's how we uncover hidden gems, so if you or someone you know deserves recognition please let us know here.