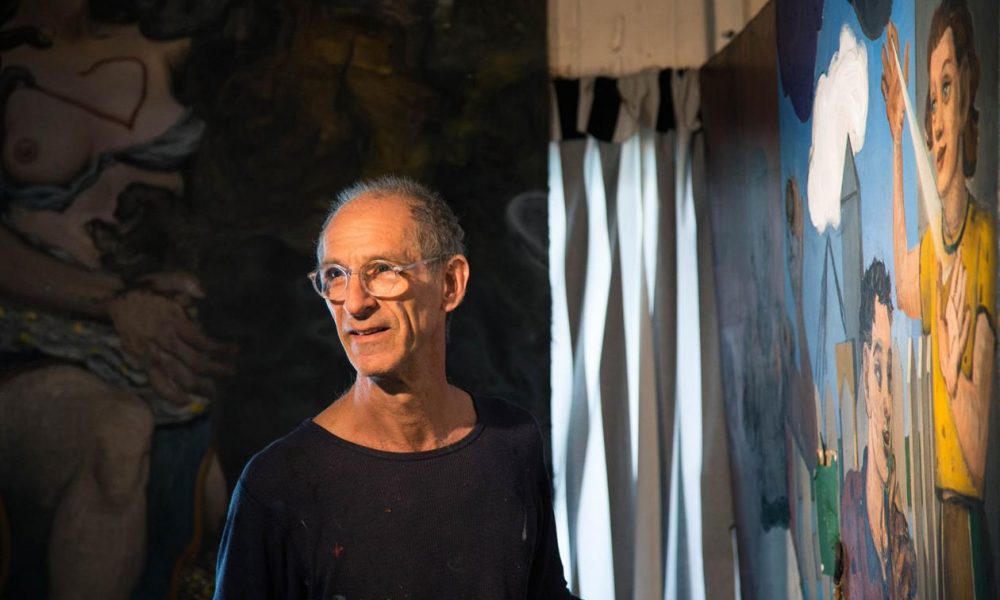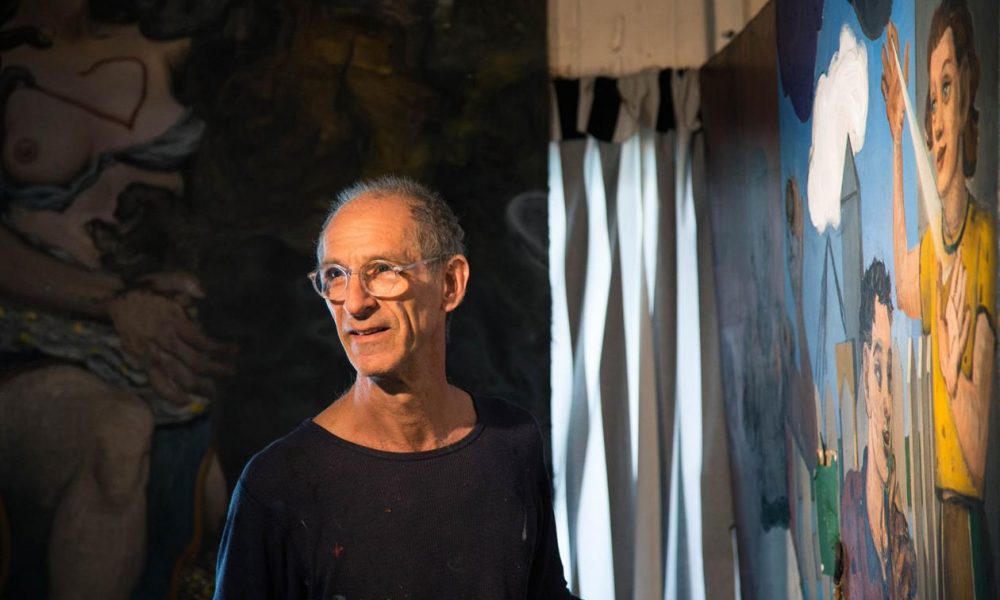 Today we'd like to introduce you to Milo Reice.
Milo, please kick things off for us by telling us about yourself and your journey so far.
Unique?, more likely lucky; I grew up in Manhattan, Mom was the unique one, writer and journalist she ran magazines when publishing was a sea of men. One Saturday, I must've been five, I interrupted her business call – shooing me away she hushed me – "…do something…go draw something". I don't believe I ever till that moment did anything beyond scribblings – but this time I drew the Queensborough Bridge off in the distance from our window… The next day my mom enrolled me – after her "flabbergast" – in an art school for children at The Museum of Modern Art.
We lived blocks away from The Metropolitan Museum of Art and it was during this time she and I'd begun our regular Saturday trips there where the foundations for everything I know and believe in esthetically were laid. At first I gravitated to the "tre-cento" Italian works, my Mom being the writer and intellectual she'd clarify the "Biblical" paintings, the mythological works of later periods, and even the political paintings of The French, yet later on when together we entered the Modern wing – confronted by Clyfford Still's 10, 12 foot tall works that towered over me we both reacted viscerally, and less dogmatically both of us equally offering our own interpretations; these works (and soon The Pollacks, de Koonings and Frank Stella's works too) opened the door for my interest in becoming a contemporary painter (yet one desiring to retain as much of the "ole" figurativism as I could).
Hitherto The Met., the Frick, The Modern, and The Whitney, and my visits to my mother's magazine offices whence stealing into the art departments I was exposed to layout pages, composition and design, – all this became the parallel schools to my normal education. I was fortunate too in schooling abroad in France and Italy when I was 14 years old where I studied art history in the churches and museums. I was lucky for my four years at The H.S. of Music and Art, then for having half my college/grad schooling in Rome Italy, and for my loft – living in Tribeca- N.Y.C. was still livable and nurturing ground zero for artists (of all media) from the late 70's and 80's til 1994. But also it was going to The Opera, dance-clubs, the to Broadway shows, The Fillmore East and other cool amenities NYC offered that essentially combined made of me an eclectic in terms of taste and ultimately as an artist. Then in 1994 my wife and I moved to Los Angeles another amazing trove of culture and people to be treasured and inspired by and where I matured into the artist, I am today.
If luck and opportunities as these are unique perhaps in much of the world, I'd say I was simply lucky to be born, bred, and educationally hewn by the likes of New York City, Rome, Italy, and L. A., when I did and I've tried not to waste that lucky beginning.
Can you give our readers some background on your art?
For me being an artist is a calling not to be taken lightly. Despite my "art for art" proclivities, I've tried to create works that examine the Human condition. Raised in Manhattan where every method of artistic expression could be seen from the ancient to the contemporary, I developed eclectic taste and ran from conservative academicism. An essentially a figurative painter I do flee from the pristine finish and careful verisimilitudes of the new realists that abound today – I've no need to reproduce the figuration of the old masters despite my predilection for many of their subject matters. A modernist painter then, I've treasured the ability to play, to break rules, even though in other ways as with much of my subject matter rooted in religious and mythological texts I respect traditions of the past.
I embrace freewheeling inventiveness artists can wield today – earned, and evolved over centuries – paintings can be legitimate works of art in myriad of ways; I cannot fathom artists bent on perfect duplication and adherence to reality when one could be burnt at the stake in times past for not adhering to strict dogma and rules. We live in an amazing time – creativity has no boundaries but the limitations of one's own ideas and skills. For me, picture making piggybacks on the "zillions" of works painted before me. Like the daring artists who've horsed around re-inventing or tweaking the conventional tenants, my approach has been to further evolve the art of painting.
I've tried to re-invigorate worn out subject matter attempting to use "ole warhorses" to express newer concepts making of them more relevant for our day. Working from the likes of Homer's epics, Ovid,'s Metamorphosis, Oscar Wilde's Salome, Science-Fiction imagery, Mickey Spillane's Hammer, to Jesus, Moses, Saint Francis, and even Vampires, African folk-tales too, is my general method. I am not an obsequious illustrator as my subjects are starting points by which I add my own "two cents" of notions. Painting modern everyday objects as still-lives, neo-cartoon-ish re-hashes, ambiguous figurative compositions with laissez-fare handling, and appropriating popular cultural iconographies and characters has never been my way,- rather painting the likes for example, of a woman on the cross as in my Crucifixion of Christ as a Woman enabled me to hold forth upon feminist empowerment and to examine what Jesus embodies. Similarly, with my version of Judith and The Head of Holifernes my condemnation of "George W." Holifernes's war in Iraq I took a feministic stance its politics underscored by the #metoo era of today, while my Sept. 11, 2001 (a triptych in memoriam) I spoke of sadness and ultimately hope and healing. My Assassination of The American Soul I intended to depict Julius Caesar's murder while using it as allegory to exorcize my rage and to examine the horrors to be of trump's win.
Still, each of these and every other work I could write of are about the arts of painting – composition, design, etc. My 15 major works on Homer's Odyssey from one work to another were – beyond their shared architectonic frameworks of multiple images, all different stylistically as if each work mirrored Odysseus' wanderings to vastly differing places via different styles of picture-making. I love storytelling and yet I never feel so inclined as to illustrate a story's elements at the expense of an exciting visual experience – that is the modern in me. Not as severe as Cy Twombley I am as he was interested in poetic interpretation rather than the prosaic. I seldom if ever plan a painting the way the renaissance painters would as I'm a child of the abstract expressionists – I just attack the canvas and plan or re-plan as I go. Small works and studies (of which I've made hundreds) are where I play with themes and ideas, color and textures, not actual compositions that may or may not become fully examined pictures. I am a very American modern sort very much in the mold of an improvising Jazzman and I suppose my inclination for raw picture-making side by side with that of the studied and engineered within the same work helps make for exciting and relevant art.
Over the years, I've tried to balance the abstractionist and figurativist in me creating an equilibrium whereby one can enhance, and elaborate upon each other within a given work. I use the traditional painter's mediums: oil paint mostly but too: house paint, water-color, and in my earlier years casein and gauche. More often than not I use my fingers, paper towels, toilet paper or whatever is at hand if needed for a given mark or effect. I'm not a sculptor but I occasionally have crafted little sculptural elements, or used or altered found objects as little add ons as metaphorical or poetic "predellas". I'm that artist content to let photographers capture reality while I seek other and more esoteric ways of portrayal. I feel no compulsion to live my life rendering what I see or imagine to perfect clarity – concision is fine sometimes but limiting. More often than not I've tried capturing the gist rather than the perfect realization – fussing less over the polish and finish favoring instead the beauties of the brush strokes, and the painterly marrow – ie. swathes of brush strokes, wonderfully fluid lines, shapes and details solely for their own intrinsic qualities, than for "academic realism".
Delineating an object, a figure, or an entire image via the traditional engineering of sfumato and careful scrutinies, and perfect drawing as in accurate representation, is only one of my approaches; I am never inclined to jettison the beautiful accidents that occur as one paints and I will often retain rather than refine them thus ensuring more exciting overall works. But, despite what I say there is though plenty of careful depiction and polish to be found in my works (often playing off the carefree) – an apt example can be evinced via the 4 hands in my Judith whereby I chose to leave the most abstract hand loose and sloppily unfinished as I simply liked it despite its being primitively applied it still conveyed its correct anatomical truth and by being grouped with the other 3 hands and their various painterly states I felt I'd created a 4 way visual tango as if each hand were musical notes on the picture plain.
Do you have any advice for other artists? Any lessons you wished you learned earlier?
My advice to other artists is to know yourself and not to jump on a bandwagon of the moment. Too many times I see faux Basquiats, faux surrealist paintings, ill-informed abstracts just to name a few types. If you love flowers – then paint them with your whole heart! If you've a passion for sports, work your art from sports – be true to yourself. I'd say be open-minded and learn as much as you can about materials and art making and don't sneer at some style or technique because the likelihood that sometime in the future your taste and you artistic development will need that very skill-set is most definite.
Finally, don't be lazy- there are no ideas that don't need to be worked over and refined- Picasso said that art of painting is the act of taking away – (of erasing/polishing). An idea is a only a starting point – too often I see works of art of wishy washy delivery where more scrutiny was needed to deliver the essential concept – or when the idea was a great start but just not engineered well enough, not thought out sufficiently; if one is afraid of hard and sometimes boring and repetitive execution one should perhaps run from being an artist. And finally, if an artist wishes to be more than a dabbler – the artist should be as worldly, and educated in the liberal subjects as possible as the subsequent art would certainly be deeper.
What's the best way for someone to check out your work and provide support?
In Los Angeles by way of Craig Krull Gallery in Santa Monica where I recently exhibited my Judith and The Head of Holifernes this past December – a courageous acton on his behalf and in July 2019, and in July at Craig's I'll be included in a group show examining different approaches to narrative art. Of course one can in Altadena visit my studio if requested, I am in numerous corporate, and private collections in The U.S.A, and Mexico. I've worked in Germany and England and Switzerland and have some major works there and in Italy. One can support my work by buying it – but beyond the laugh, one can support my work by purchasing whoever's artwork you like as I do believe the more art, in general, that's acknowledged the better for the whole art industry.
There is one issue though that constantly comes up in my circles and that is: institutions who generally have more monies than creators themselves via endowments, tax breaks, etc. – should spend more time than it takes to writing checks, and seek art – meeting artists of all stripes known and well known. Visiting studios is work – but rewarding. It's the artist who makes the stuff that goes into the institutions – some if not much of "donated" monies would be better spent if given directly to the artists themselves.
Furthermore too often artists are asked to donate to an auction for this or that cause as if the feel-goodness of charity is enough for them while the museum or auction's board get the glory. So I say support artists – not necessarily me but if the people who create the culture get no reward but a clap on the back the society as a whole will suffer and the number of artists will dwindle down to a nothingness.
Contact Info:
Address: 208 West Poppy Fields Drive
Altadena CA 91001
Website: www.miloreice.com
Phone: 6264828873
Email: milocalifornicus@mac.com
Instagram: milo reice
Facebook: milo reice

Crucifixion of Christ as a Woman -of the Edward R. Downe Collection The Tiger Slights The Tortoise -of a private collection A Midsummer Night's Dream -of Suzie and Terrance Fitch Collection , Pasadena Ca. Harvest Moon (St. Francis) -collection in Rome, Italy.
Getting in touch: VoyageLA is built on recommendations from the community; it's how we uncover hidden gems, so if you know someone who deserves recognition please let us know here.