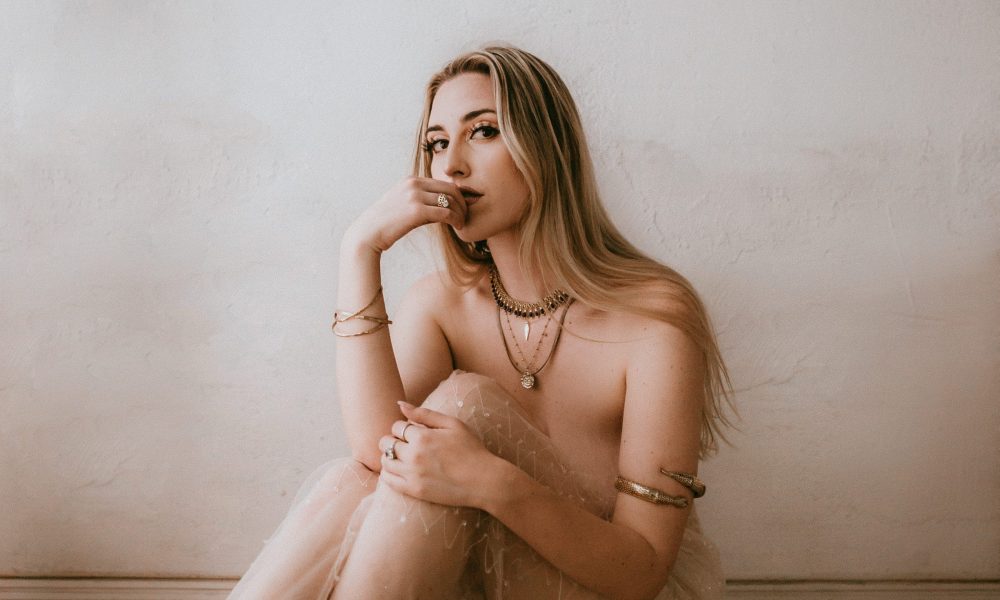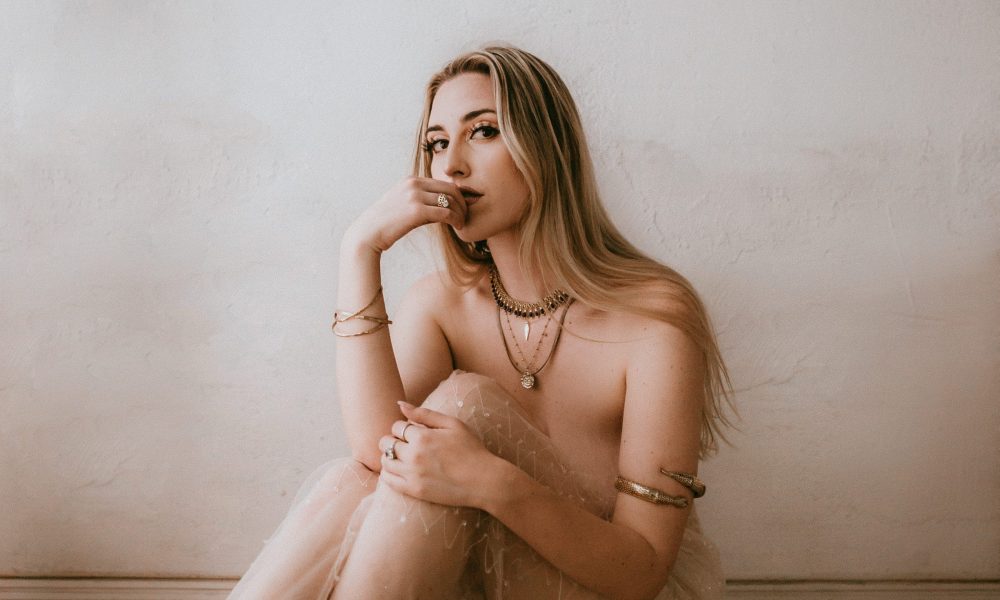 Today we'd like to introduce you to Michael Jean.
Michael, please kick things off for us by telling us about yourself and your journey so far.
Hmmm… well, in a short preface, it's been a story that's filled with tons of twists and turns along with some of the hardest and challenging moments of my life. Truthfully, all of it is what led me to be the artist I am today. I'll try and not go down the rabbit hole while telling this story because it's a novel saga of events.
For as long as I can remember, art has always played a large role in who I was. I found my imagination and creative side to be my safe haven when I needed to escape from the overwhelming parts of reality. I would lose myself for hours when I would draw, play make-believe, build or create anything. It was a place where I found confidence in myself. The desire to create and to innovate were traits that felt innate to my being. Which is partly why for most of my life I never saw it as something that was of value when it came to a career choice. Growing up, in my experience, I always thought to make a living as an artist you had to be some amazing oil painter that only made money by selling paintings in gallery's and that's it. Shoot, that's what we always saw in movies or shows growing upright? Then if an artist couldn't sell their paintings, they became a "struggling and starving artist".
Neither of these options sounded tempting to me.
Due to this belief, when I entered college, I ended up pursuing a bachelor's degree in Nutrition and Dietetics.
It wasn't until my senior year of college, with only 6 classes left when a gut feeling hit me. My intuition at that moment started to pull me towards a different path. One that I decided to not go down a long time ago. For some reason though, with social media at its climb, I started to see the unlimited possibilities and opportunities as an artist. During this time, I was working on the side as a freelance photographer and designer, so it seemed as if everything was slowly pointing me down this new career path. At this moment, I ended up making the impulsive/crazy decision to up and switch majors to Graphic Design.
I know, I know… only 6 classes left, and I switched? Especially to a major, that's COMPLETELY opposite from everything that was ingrained in me for the last four years.
Well, I figured no matter what job or area I fall into at this point I was confident that it was going to be somewhere in the art field. I needed to find and develop myself as an artist and I thought why not learn some things that I would never know or even tried to learn on my own. More knowledge is always a beneficial choice in my opinion.
Don't get me wrong, the next two years after I switched majors was no walk in the park. In fact, it was the absolute opposite; it was hell. I was challenged in so many ways and pushed to the edge of my limits. I was trying to build myself as an artist as well as a business on the side while also doing full-time school. In the end, with all said and done, I can honestly say it was worth it. With just recently graduating this last spring, I feel so relieved and happy I made the choice when I did to switch.
Since I was five years old, I always told myself that whatever I chose to do career-wise, it was going to be something that I was driven and passionate about. I figured if I had to do something every day for the rest of my life, I'd rather not be miserable doing it.
I guess if I would want the readers to take anything from my story it would be to listen to your intuition. Even when it is pulling you towards something that is a million times more challenging and even scares you… because I can guarantee it might lead you to a more fulfilled life. One that you never thought was even possible and could maybe even surprise you.
So, in all…
I went into college with the set goal/plan of working in the medical field… yet, ended up leaving as a freelance artist who is building a career driven by passion, creativity, and imagination.
Can you give our readers some background on your art?
I feel like I'm always so horrible at explaining my artwork, but the best way to describe it is that I use any and all digital mediums to create unique conceptual pieces beyond the imagination. I use photography, 3d modeling, digital painting, and photo manipulation to visually communicate concepts or to tell a story. In a way, the camera lens is like my paint. It's the paint that captures this sort of backdrop of what is to be twisted and pulled down the rabbit hole of my imagination. I enjoy being able to push the boundaries when it comes to the ideas of my work.
What led me to create this type of art was when I started a personal project, that is still currently in progress, of a 365-day self-portrait series. I wanted to bring something new and different to the idea of self-portraits. Every day I would take a photo of myself against the same wall in my room and then create this surrealistic world or story for each one. When I started this series, I was working and doing school full time, so I had to learn how to create with limited resources that were in my room. This series is what pushed me to become the artist I am today. It empowered me by being able to grow more and work on developing new skills. It also challenged me to think more divergently and start thinking outside of the box when it came to create or convey an idea. I didn't have the money for fancy equipment or props, so it challenged my mind to "MacGyver" and create what I needed.
I found that having limited resources ended up giving me unlimited possibilities.
The main message I would want others to take away from this is that what always stopped me from creating my ideas was that I believed it was impossible. I've realized anything is possible if you put in the effort.
As for my artwork, I think I would want people to know that I'm big on symbolism and details. In all of my pieces, I always have subtle little details that play a large role in the overall story. My work is definitely not for the of quick glance but rather is meant to pull you in and have you searching for new hidden clues each time. I've always loved the idea of "easter eggs" placed in games that are like keys of a scavenger hunt. In my work there is always an "easter egg" that will one day, later down the line, will lead to a bigger picture of a certain story. I want those who follow my work to feel apart of the pieces and feel excited to find clues on the next one.
Any advice for aspiring or new artists?
Oh, yes!
Here are a few things that I've learned over the last year and probably my top pieces of advice I wish I would've known five years ago:
1. would be to start creating art that inspires you or maybe what you would want to see. Not just work that you think others will like. At the end of the day, you should just be in competition with yourself and never anyone else. If you compare your work constantly to others, then you end up just becoming lost in a sea of people doing the exact same thing.
Be in your own lane.
Your imagination will always make you stand out and push you further than if your work was apart of what was trending.
2. Never stay stagnant.
Always challenge and push yourself every day. I believe that's how you grow and become a better artist. Never be content with your work. Always see areas for improvement and growth.
3. Learn something new or develop a random skill here and there.
I found that sometimes picking up different hobbies or trying new things sparks creativity. Like if you were to start reading up on gardening or learned how to surf or something of that sort, your mind will later bring that knowledge to new ideas for your artwork.
4. Let others Critique your work but take it with a grain of salt.
Now, I know this is hard. No one and I mean no one wants to hear negativity about their work and the second it happens, we're offended and immediately want to defend it.
But look, critiquing is something that helps you see what others see or what maybe you missed or overlooked. It's a different perspective that may help improve your work.
HOWEVER, take peoples opinions, even the most professional of artists, with a "grain of salt."
Just because they think something should be a certain way, doesn't mean they're always right or maybe it's just not your style.
For example, if someone pointed out that they would've liked to see more contrast in the piece, you should look and try to see what they see. Then, if you agree and think that it would make the piece more successful then that's something you can now incorporate into your work for next time. If you don't and you intended for it to that way because it's your style, then you just move on forward. Either way, be confident in your work and don't be afraid of criticism. If you allow the fear of it to keep you from showing your work, then you'll never grow or be where you want to be in life.
What's the best way for someone to check out your work and provide support?
Currently, I have not put my work into any galleries or exhibitions.
All of my work right now can be seen just on social media or my website.
Hmm, well, I think the best support would just be to spread and show others my work if they end up liking it. Honestly, any type of support I'm always grateful for.
Contact Info:
Image Credit:
Michael Jean
Suggest a story: VoyageLA is built on recommendations from the community; it's how we uncover hidden gems, so if you or someone you know deserves recognition please let us know here.