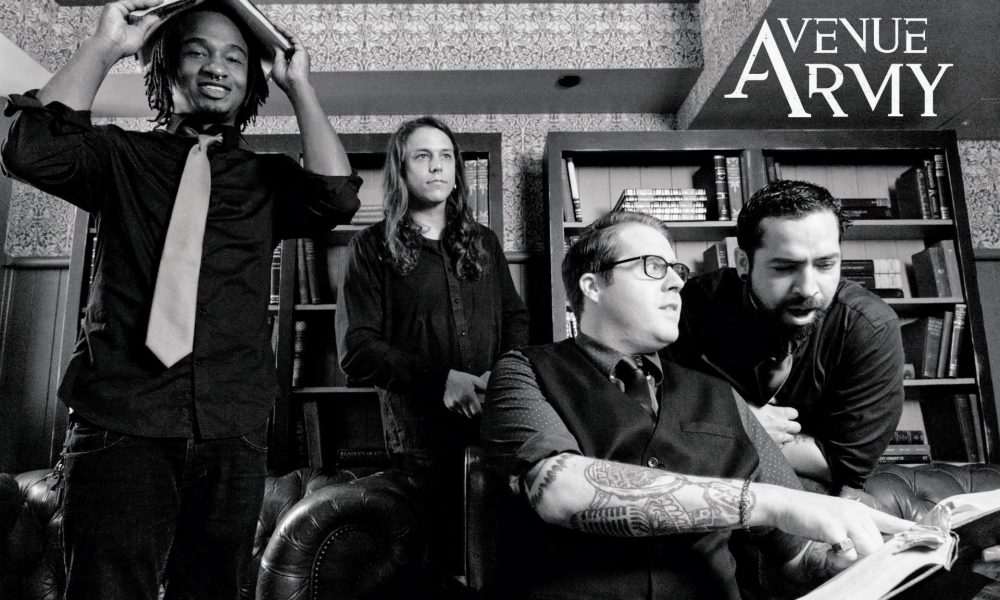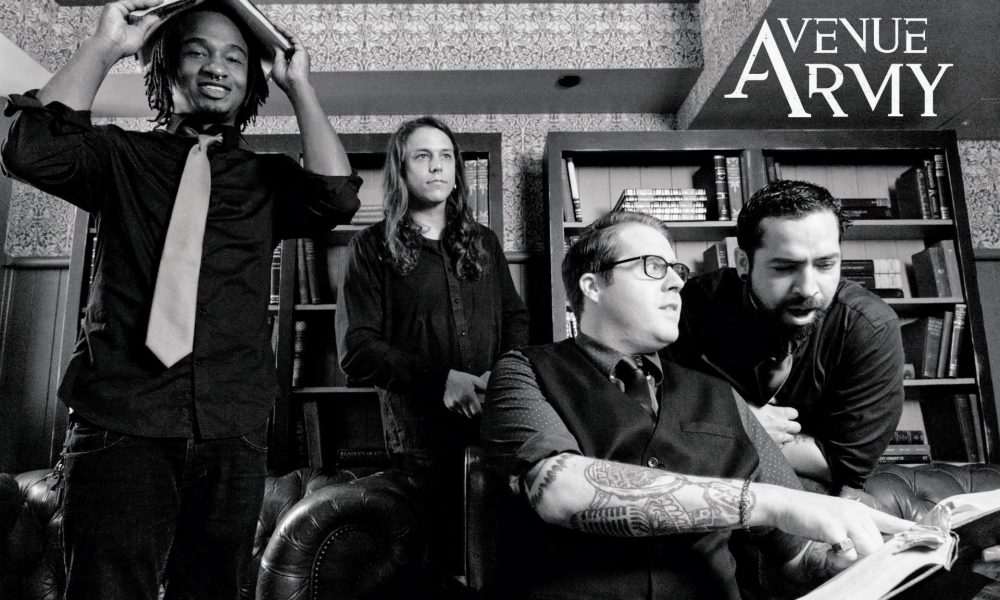 Today we'd like to introduce you to Max Bergstrom, Vaugh Esparza, Drew Smith, and Jack Owens of Avenue Army.
Max, Vaugh, Drew, and Jack, please kick things off for us by telling us about yourself and your journey so far.
Avenue Army started in Saint Paul, MN in the year 2009. Max started the band initially with a good friend, James Paulet, and the two began writing material for what would become their first full-length album, Words With Action (2013). Between 2010 and 2016, Avenue Army gained local MN traction and toured heavily in the regional areas of the mid-west. In 2014, the band hit the road with 3 Pill Morning (Minneapolis Hard Rock) for a South/Southwest US tour. In 2016, the band relocated to the San Diego area and they have been building a solid fanbase over the past three-plus years. Music has always been the primary driving life force for frontman Max and has taken him on a journey that hopefully will continue for years and years to come. So far, Avenue Army has shared the stage with bands like 3 Pill Morning, Alien Ant Farm, Trapt, The Ataris, Eve to Adam, and Saving Abel. Vaughn Esparza has been the lead guitarist of the band since 2016, Drew Smith joined on bass and vocals in March of 2019, and finally, Jack Owens joined on drums in July of 2019.
Can you give our readers some background on your music?
We have signed with LA based Cleopatra Records and we are so excited about it!. We create music that people can relate to and have fun with. Music is a powerful communication medium and can envoke a kind of healing and self-care that we find fascinating. All of our published work is original, and usually, Max will write the bones of a song and pitch it to the rest of the band. Everything naturally falls into place after that happens. It's magical when you have musical chemistry with a group of people who just "get it".
The messages behind our music range from serious to silly. We have some story-based songs as well because we believe that just because it's true doesn't mean it's interesting. That being said, much of the material we write is based on truth and experience in some shape or form. Max struggled with alcoholism and drug addiction for a number of years and has now been sober for the better part of a decade, so you'll find some drug/alcohol-related themes in our current and past works. For some strange reason, we like writing dark-themed music to catchy, upbeat melodies. The mismatched ambiance of this just tickles our fancy, I guess.
At the end of the day, if our fans and listeners enjoy listening to our music and get something from it, then it's a good day!
In your view, what is the biggest issue artists have to deal with?
Pursuing any creative outlet is difficult because arts and entertainment are not as clear-cut as other professions. All of us in the band have worked regular jobs and had to have a stream of income coming in that would allow us to continue to pursue what we really love to do, which is to write and perform music. We take it seriously and we are looking for success just as any other artist is doing. The challenge is prioritizing and not letting the hardships of life take you to a place where you feel that giving up is a viable option. So, we will say this… NEVER GIVE UP! NEVER stop doing what brings you joy and what you truly feel you should be doing. Life is too short for that!
What's the best way for someone to check out your work and provide support?
Live shows, the internet, social media, streaming services, all over! People can support us by sharing with us what they have gotten out of our music. Stream us, like our pages, come to a show!!
Contact Info:
Brian Rash-Zeiglar of RZ Photography
Suggest a story: VoyageLA is built on recommendations from the community; it's how we uncover hidden gems, so if you or someone you know deserves recognition please let us know here.