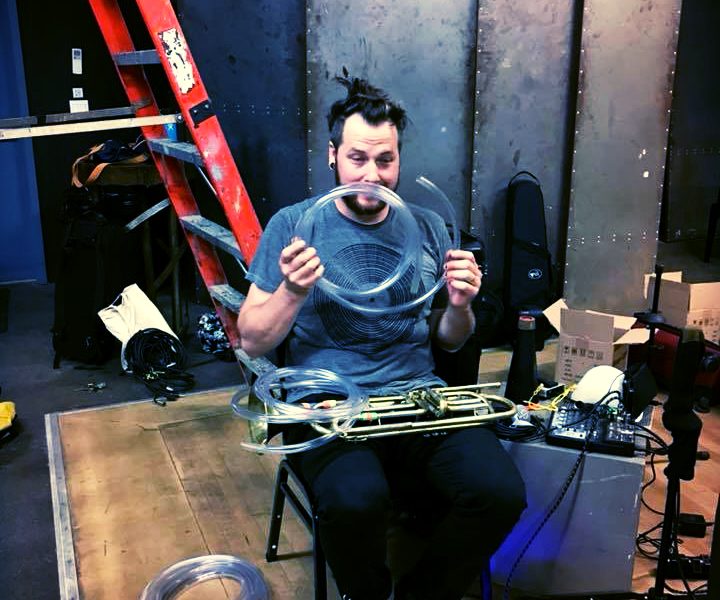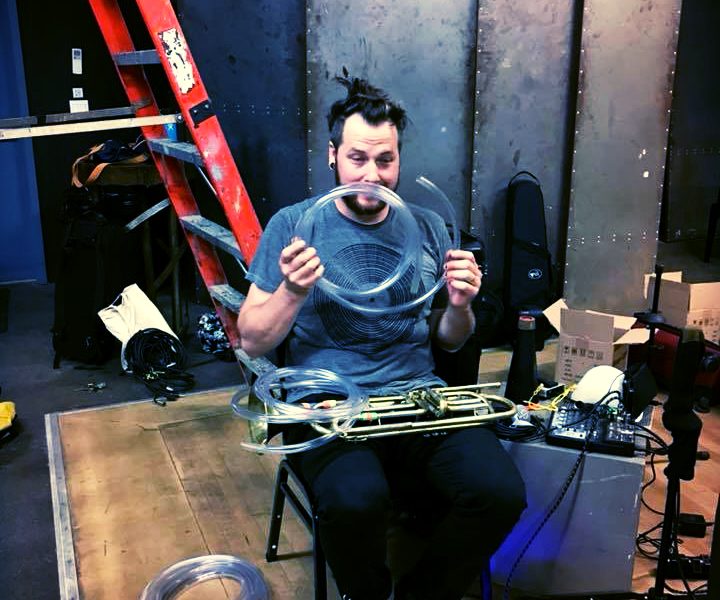 Today we'd like to introduce you to Matt Barbier.
Matt, please kick things off for us by telling us about yourself and your journey so far.
As a kid I grew up all over the place- my whole very large, Catholic family is from New Orleans, but I was born in Alaska, from there we moved to Northern California, then to Lafayette, Louisiana, then back to New Orleans.
I started playing trombone at a fairly young age but didn't get serious about it until the second half of high school. At that point, my family had moved back to New Orleans, and I was incredibly fortunate to get to go to the public arts high school, the New Orleans Center for the Creative Arts (or NOCCA). It was a really special moment to be there as one of the other trombonists was Troy Andrews (or Trombone Shorty), and one of the pianists was Jon Batiste, so not only was the playing level very high but so was the focus on creating an individual voice. Being around people like that (and a lot of equally wonderful Jazz musicians who are less well known) who were not only excellent, but also from a family lineage of Jazz musicians made it really clear to me that, both for reasons of skill and an uncomfortability with something that very much felt like appropriation, I needed to develop a voice that was not Jazz, but that was still open.
From there I ended up a conservatory that I had no real business being at, but I apparently told my prospective teacher that I wanted to be a street performer after school, so he accepted me into his studio, and I moved to Cleveland. It was a bit of a culture shock to go to such a restrictive environment after such an open one, but having a concentrated period to just work on technical skills really helped to develop tools to explore in way that was less restricted by what I could do and focus on what I wanted to do. After my time there, and with some stops in Houston, New Haven, and Cleveland along the way, I ended up in LA to do an MFA at CalArts.
At CalArts, I was fortunate enough to get a lot of encouragement and suggestions on people already working in areas of similar interest. Most importantly I met my wife, DanRae, about 2-3 weeks after moving here. She's an LA native, and both of her parents are artists, so she grew up with a pretty natural focus on having a personal creative practice that wasn't focused on a commercial end. DanRae really opened up a lot of avenues of thought for me about what practice could be and how it could be more than just playing the trombone. She also got me back into making miniatures and dioramas, which had been a bit interest before I dove into music.
We live in Culver City with our dog, two cats, and our 3.5-year-old child.
I've been here about 12 years, which is, by a fairly large margin, the longest I've ever lived in any one place. I think all that moving gave me a strong underlying desire for stability and stasis in my own work, but a comfortability with that always needing to shift.
Can you give our readers some background on your art?
Most of my 'art' is making sound in one form or another. Given that I did way too much school for trombone, that's my primary mode, but I also play most of the low brass instruments, write music, and make miniatures. My sound making mostly focused on experiments in intonation and tuning systems, noise music, and the physical process of sound making on the trombone (mostly to make it sound like a machine or electronic music). I work with a lot of various people who write me music, but I'm currently focused primarily on improvising, writing my own music, and my trombone duo, RAGE Thrombones with my friend, Weston Olencki, who lives in New York (and somehow we're able to make it work).
A lot of my schooling was focused on 'doing things right' and a certain exactness (which was tied to winning a job and, therefore, leading a certain type of life). That led me to have a certain desire to simply make sound and to not it have such a definably exact way of being 'right,' but rather simply letting sounds be the frequencies that comprise them.
Most of the sounds I make are fairly static with a focus on trying to find sustainable, long-form textures out of inherently unstable production means. I'm not particularly into music that is "about" failure, but I do have a certain like of the focus that not knowing if things will work creates. Though, to be honest, I'm not really focused on making music that means anything at all. I just want to make and organize sounds in a way to makes sense to me and the people I play with and present them in a way that gives other people the space to make their own choices or assign their own meaning if they're so inclined. I'm more than happy if they just hear it as sound. Which is not to say that my practice is devoid of emotion or expressive intent, but the emotional part of life often feels pretty overwhelming, so I think I tend to focus on the creation of space for it to be what it needs to be, rather than finding a space to express it.
In a lot of ways I view my practice much more as a sonic researcher, where I'm looking for new ways to play and new ways to make sounds on a wind powered, metal resonating tube at home and I bring the portions that work, if and when that happens, out and share it as a musician.
How do you think about success, as an artist, and what do quality do you feel is most helpful?
I don't know if I have a real measure of success as a musician or at least my measure constantly changes in some form. Making sure we have enough to provide for our family without doing too much work that we dislike feels like an ok one? I tend to function in most things in two brains- the technical side of playing the trombone on one side and creating a sustainable artistic practice on the other.
On the trombone side (and just the technical discipline of whatever you do), I think success is simply improving daily in some way to make ensure that you can always do something, however, small the change, better than you could the day before. I think as a technician that success if finding ways to make sure that your artistic practice is built by what you want it to be rather the limits of your ability while also not being defined and structured by that skill. I suppose that artistic success could be defined similarly as just being able to be in a place where you can always continue to explore and work with people who will always support and push you in that growth.
I think self-motivation is an essential characteristic as is learning to restrict yourself in order to narrow your focus onto specific parts of projects. I forget who said it, but there's the phrase that "discipline is practicing the things you hate like you love them." I've always found that incredibly useful and motivating. Not in a self-flagellation type of way, but as a motivation to search for the enjoyment in all parts of my artistic work. I feel like the people I meet who still love their work after decades of doing it are people who find a way to do that.
What's the best way for someone to check out your work and provide support?
It varies quite a bit, but I put a lot of audio up on SoundCloud and Bandcamp and really enjoy making things are intended to just exist as media (rather than live performance).
Locally I play around with WasteLAnd and WildUp a lot, so anywhere they play I'll probably be playing the trombone. My favorite local venues to play at are BetaLevel and Automata, in Chinatown, and ArtShareLA, in the Arts District. Lately, I've been fortunate enough to have a large amount of travel work, so my local performances are more sporadic than they used to be, but I try to keep the dates/locations of where I play up to date on my website.
My miniature work doesn't really have a space, I just tend to make them for people individually, mostly as gifts, so they don't tend to be exhibited, and I kind of enjoy the quiet nature and lack of pressure that that creates around this part of my work.
Contact Info:
Image Credit:
1, 3-5 Matt Barbier
2 Colin Wambsgans
6 Cecile Bouchier
7 the Out Haus
Getting in touch: VoyageLA is built on recommendations from the community; it's how we uncover hidden gems, so if you know someone who deserves recognition please let us know here.