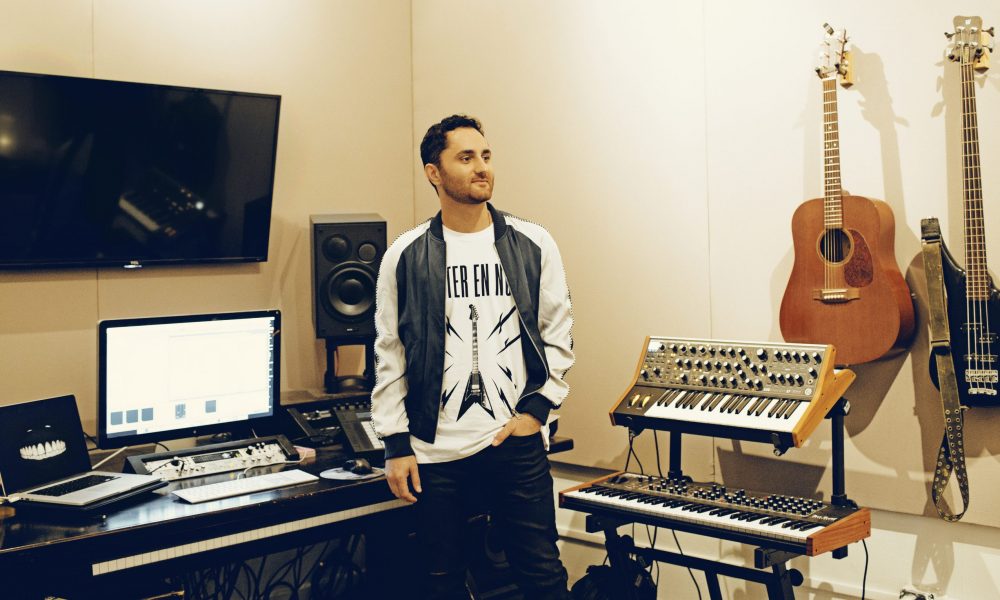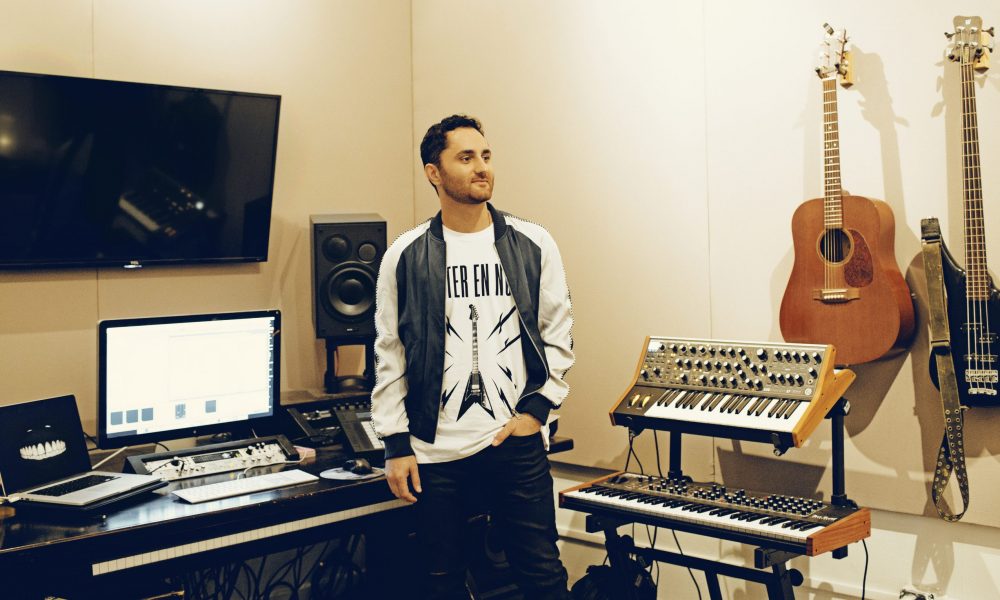 Today we'd like to introduce you to Marty Rod.
Marty, please kick things off for us by telling us about yourself and your journey so far.
I was born and raised in Los Angeles. My parents met as actors at the University of Tehran in Iran and ended up visiting the U.S. in 1978 to stay with my uncle and improve their English. Long story short, within a few months of their visit, the revolution started in Iran, my mother became pregnant with my older brother, and suddenly flying back home to Tehran didn't seem like such a great idea. My parents ultimately decided to find part-time jobs in LA and figure out a way to raise their future family in the stability of this country, and that obviously was a pivotal moment for all of our lives, to say the least. We even ended up changing our names to be Americanized – my brother actually picked my name out, and his favorite movie at the time happened to be Back To The Future… so you can do the math on that one.
My elementary years were in Palmdale, and in middle and high school, we bounced around the San Fernando Valley, where I played in bands and acapella groups, but mostly focused on acting and doing theatre. I was a big nerd for virtually all of my young life. I had coke bottle glasses and was at the top of my class in grades pretty much every single year. As I got older, I think I realized that academics could help me escape from where I was in life and maybe become something, but I honestly had no idea what yet. I ended up getting into Yale University on a scholarship, initially studying theater, but within a year, I had fallen in love with music and performing. I worked at the local recording studio, played in clubs, and just loved the energy of being on stage. That said, I still had no idea how I would pursue music as a career, especially without a dime in the bank. My fear of being broke forever won out, and I ended up majoring in behavioral economics and taking a job post-college for a venture fund for non-profits. In subsequent years I also helped my brother start a successful investment fund as well.
Suffice it to say, music started relatively late for me as a career pursuit. I was around 25 when I finally started a full-time band and devoted time and energy to songwriting and performing. The band was called Bravesoul and we ended up putting out three EP's and touring the country. Over those years, I had a chance to work with some amazing producers and writers and learned a ton about the industry. I basically became a swiss army knife of sorts, starting as a singer and multi-instrumentalist and then learning to become a vocal producer, beatmaker and engineer. One of the first artists I started working with post-band-breakup was named Lostboycrow. I ended up producing and co-writing his first EP, and the success of that project basically helped me pivot into a full-time producer and led me to where I am today, having worked as a writer and producer for many different platinum-selling artists including Lindsey Stirling, Olivia O'Brien, Mike Stud, Dwn2Earth, Kat Dahlia, and many more.
Can you give our readers some background on your music?
These days, I work out of a little studio space in west LA, basically spending most of my time writing new songs and finishing productions for many different artists, big and small. I occasionally write songs for myself and for a mysterious solo project that may or may not ever see the light of day but I really do love bringing other people's visions come to life and that has taken up the majority of my time lately. I started my career as a singer/songwriter, so whenever possible, I prefer being involved with songs from the very beginning of the process. With a guitar or piano, writing out melodies and lyrics, and then crafting the instrumental production around the core song. Being invested into the lyrics and melody definitely helps craft the production and overall vibe of a track. Also… as far as I'm concerned, lyrics and melody are everything, especially when high-quality production is becoming ubiquitous. Part of my job is finding artists that I want to invest time into, and that are worth promoting into the zeitgeist. I don't think it's a secret that we have far too much noise in the world – more than we're able to cope with usually – and I think it's a serious responsibility on the part of all artists to only create or promote art that has a unique voice and perspective. Whether it's music with an overt social message, or it's music to vibe to and smoke weed to, I think what matters is that it brings something unique to the table. And in that way, we can push the culture forward.
How do you think about success, as an artist, and what do quality do you feel is most helpful?
Success is obviously whatever you define it to be, but for me personally, I'd say success is defined by positive impact. The scale can of course vary a ton, and in music it can mean anything from getting a DM from one person saying you helped them through a rough period, to writing a song that becomes a timeless classic and helps move an entire generation. Most of us are all searching for more respect, love, validation no matter what level we reach, but ultimately any level of impact is a measure of success in my opinion.
And as for essential quality, the one that stands out to me is vision. If you have a vision of who or what you are, or even what you want to contribute as an artist, then you can usually achieve much greater success. Sometimes it's on a more acute level… where your vision is specific to a song or an album. Other times it's on a broader scale, like Bob Marley for instance, who seemed to know precisely who he was as an artist, where he came from, and what he wanted to contribute as a human and as an artist. Until you have that vision, you're usually stuck at the "development" stage.
Contact Info:
Image Credit:
Bliss Braoudakis
Suggest a story: VoyageLA is built on recommendations from the community; it's how we uncover hidden gems, so if you or someone you know deserves recognition please let us know here.