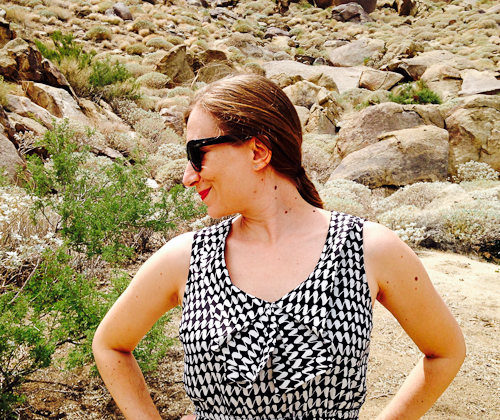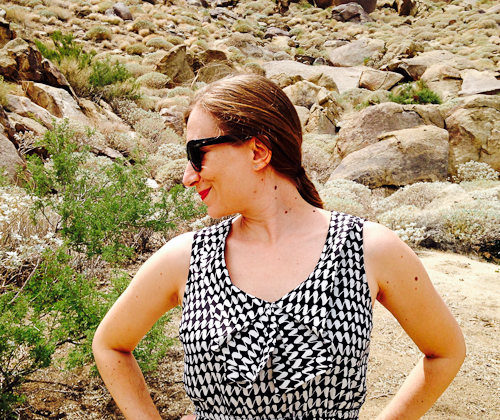 Today we'd like to introduce you to Maria Trakovsky.
Maria, please kick things off for us by telling us about yourself and your journey so far.
I came to the United States with my family from Moscow, Russia when I was little. I was already interested in art at an early age – my parents who were in the sciences actually encouraged this, so I studied in Moscow Central Art School as a kid. When we came to the U.S., our family settled in Southern California, where I finished high school and was accepted into the Department of Art at UCLA. It was a great experience for an idealistic 18-year-old to be plunged into the world of high art at such an esteemed place for several years. I learned a huge amount very quickly about fine art, art theory and art practice, especially in the 20th century. The prevailing approach to art there was, however, highly rational and conceptual. The idea was not to "reinvent" the wheel by painting, for instance, in a way that has been done before. Eventually, I found that limiting, as I was (and am) more interested in the spiritual rather than radical in art. So, I switched majors and studied Design and Media Arts, where the same formal elements were at play – form, shape, color, light, texture – but the idea was to actually communicate to a wide audience.
After UCLA I worked and lived in various cities and eventually moved to New York, where I finished a Master's degree in Cinema Studies from Tisch School of the Arts at NYU. Just as with my previous academic and professional experience, during that time, I continued to study visual thinking, focusing on media and the image – in this case – the moving image. Over the years, my teachers have included prominent artists, designers and theorists such as Sharon Lockhart, Allen Ruppersberg, Charles Ray, Norman M. Klein and Ivan Chermayeff. At present, I am a painter, photographer, graphic designer and arts librarian living and working in Los Angeles, California.
I enjoy working in an arts library and I appreciate the chance to discuss art and design with students from all over the world and help them find visual resources. I try to paint consistently, but I can use some improvement in the networking effort that is required to exhibit frequently and really be active in the art world. For now, I take a more meditative approach to my practice. I have an Instagram account and a website, so that those who are interested can always reach out. I also enjoy doing private commissions for various collectors based specifically on the client's tastes, where I respond visually to interesting architecture where the future art will be hanging or other ideas they may have. Those kinds of commissions are usually a process that takes several months from brainstorming to completion of artwork.
Can you give our readers some background on your art?
– I am a painter, first and foremost. To me, art's formal and conceptual elements are subservient to the overall "quality" in each work of art. In other words – I believe the best painting transcends the artist's time, society, political and economic conditions, and should be able to communicate beyond all those parameters, long after those circumstances have changed. At the same time, each work of art reflects the artist's "concrete particularity" – what Adrian Piper talked about – the idea that each one of us is, in fact, unique and unrepeatable.
– After studying conceptual art, I realized that I was not very interested in this prism for understanding art, but wanted instead to explore color, color field painting and various mark-making: how to push paint around on a surface… I wanted to investigate things such as shape, how to manipulate space and weight on a flat canvas, how to push into it further and deeper, and other such formal questions. After college, I took night classes at Art Center College of Design in painting and was fortunate to study with Mary Winterfield, a wonderful professor who encouraged such inquiry and addressed these issues of "push" and "pull" of paint, as well as some technical issues, such as "layer management" when working with oils and acrylics.
In terms of my personal philosophy of art, I still believe in the romantic notion of emotion and intuition as integral parts of artistic production (which some find old-fashioned), rather than a rational approach to art. That is because I find that if a work of art is based too much on ideas, it can be easily reduced to them at the end. It becomes like a witty inside joke – once the viewer "gets it" – the appeal is done, you can't go further. So, in a way, I find that emotionally honest work is actually more fresh and contemporary than the kind of "transrational" conceptual work that we often see.
In other words, I am most interested in the overall quality in any work of art.
What is that? Well, to quote the famous art theorist Rudolf Arnheim – "quality, a pure, human value, results from the faculty of empathy, the gift of discerning the mystery of each thing through its own intrinsic life. In this life, an intuitive artist discovers the emotive and vital substance which makes a work of art."
Do you think conditions are generally improving for artists? What more can cities and communities do to improve conditions for artists?
I think that to be an artist was always historically kind of a burden as a career and life choice, in many cultures and regions around the world, and this hasn't changed much. If you take a period like 60s in New York, or the 30s in Paris, and compare it with today, I think that today not only are the rents disproportionately sky high for artists to handle, but also the cultural milieu has changed. We don't have the patron system in the old form, anymore. Moreover, we as artists are now expected to also be business people: to brand ourselves correctly, to self-promote widely, to constantly network and advance out own agendas. Some may find this more natural than others. In general, I think it is very difficult to successfully combine a full-time job, an active art practice and all the marketing aspects. One way to encourage us and help artists thrive, I think, would be to create programs and initiatives that provide affordable studio space and guidance in some of those business and marketing areas. I heard, for example, that exhibiting artists in Paris sometimes get subsidized housing. Something like that could exist here and be approached as an investment in our culture. Already, during the past 20 years of so, we have seen Los Angeles emerge as a hot new world art-making capital, in a large part due to the relatively affordable studio space that was available here.
What's the best way for someone to check out your work and provide support?
People can view my work on my website (http://maria-trakovsky.com) and get in touch with me there, or through my Instagram account, where I am "mediumshot" (https://www.instagram.com/mediumshot/). They can also email me directly at maria.mediumsot@gmail.com for any inquiries, sales or commissions questions.
I love Instagram and the other new social media outlets as new platforms for visual expression. I find them great tools to share images with everyone instantaneously. I think these new methods of connecting us really democratize the previously highly selective and closed art world, giving everyone a chance to look at interesting art and participate in the discussion. So please feel free to look at my art, comment and share!
Contact Info:
Image Credit:
Maria Trakovsky
Getting in touch: VoyageLA is built on recommendations from the community; it's how we uncover hidden gems, so if you know someone who deserves recognition please let us know here.