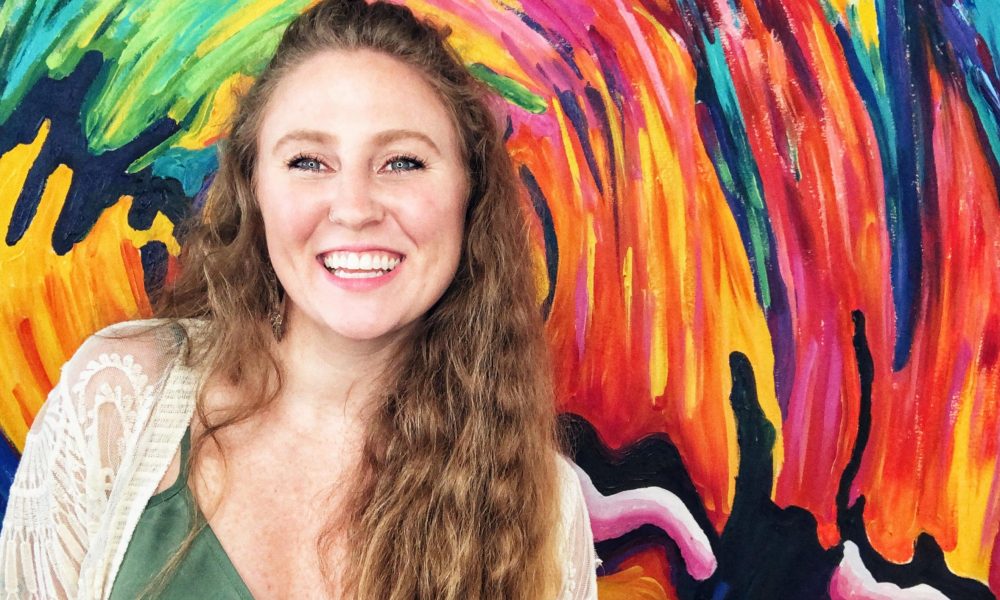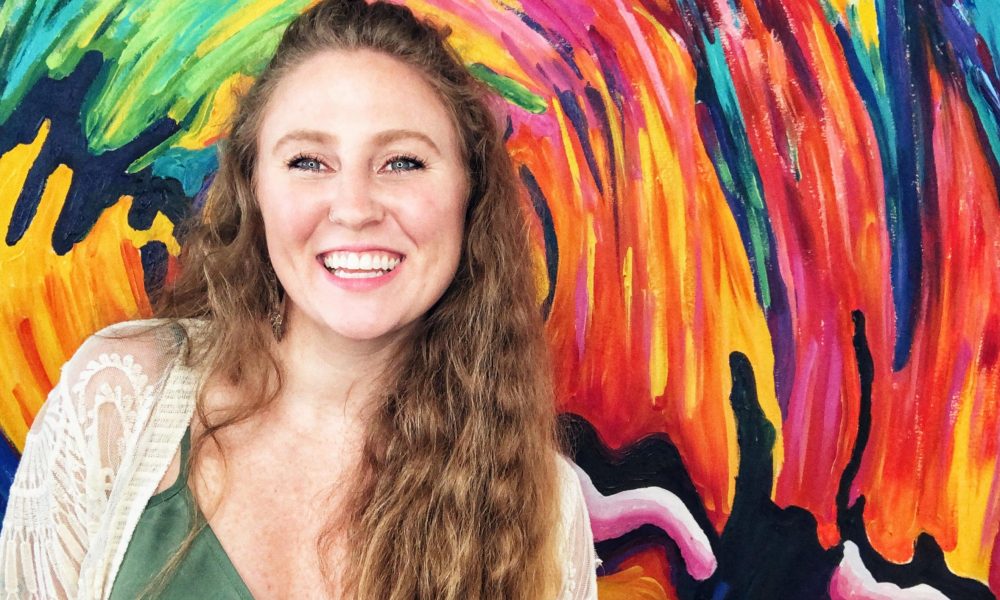 Today we'd like to introduce you to Liz Ottey.
Liz, please kick things off for us by telling us about yourself and your journey so far.
My story is mostly just about me trying to "figure it out." What is "It?" I have no idea. Success I guess, but how do we define that? As an artist, I think you're automatically on a different path than most and when you're in a world that's trying to put you on the "normal" path to success, it's difficult to find your own and follow it. I grew up in Baltimore in a town where everyone plays lacrosse, goes to college, gets a job finds a partner, starts a family and gets stuck behind that picket white fence. For most, this is the norm and the epidemy of success. I found myself there… somewhere on that path and it never felt right. How do I get out, how do I find my own path? When I was younger, I didn't know there was any other choice, so I went along with it.
Fast forward through 2 different colleges, moving from Oregon then back and forth from Connecticut to Baltimore about four times, countless roommates and leases, several (and I mean SEVERAL) different jobs, a surprise lung surgery, and what feels like a million "fresh starts" I decided it was time to get a real fresh start. So I booked a flight to Thailand to become an English teacher. Because why the fuck not. Moving to Thailand wasn't some crazy spiritual "find yourself" experience. It was more like forcing myself to step off of the normal path. It was taking a break from the rat race that is your life from the time you start highschool to TBD. Thailand turned into backpacking which turned into an unplanned flight to Australia which turned into a 2-year experience. When I decided on Thailand, I honestly thought I'd be there for 3-6 months. Never did I see my self living abroad for three years.
Australia was it. I had wanted to go since I was a kid and being there made a lot of things happen for me. I saw what kind of a life I could have, I met the most amazing and inspiring people from all over the world and I found clarity and confidence as an artist. As a backpacker, you do a lot of really cool jobs like serving shitty drinks to shitty people, farming and picking fruit (which I didn't do), mopping sticky bar floors with your tears, and cleaning toilets in hostels where 18 years old Germans go to party and leave ungodly messes. It's like picking up after your dog… only there are no dogs involved. Side note: I should say that there is nothing wrong with these types of jobs and I'm thankful for those who do them. In fact, I think more people should give it a go because being humbled doesn't come with having a desk job and a 70k salary.
Anyways, After many tough days at work and a good drunken cry sesh or two you realize what you don't want in life and you'll do anything not to clean another toilet. CLARITY.
On my days off, I would visit the many artist and makers markets around town and this is where I became inspired. I met countless artists and learned their stories of how they are living off their work with no "real job." I was floored. It inspired me to buy a little travel watercolor palette, a few brushes and some paper that would fit in my backpack. I painted one thing… a penny skateboard and hated it. I packed up the paints and that was it for the watercolors. Not good at it. Not for me. Nearing the end of my second year Visa I was trying to plan my return home to the States. I had no job and no place to live. AND I'm in my 30's… a real catch. The old thoughts and feelings of being on the path and not being on the path started to flood my brain and to be honest, I felt like a huge failure. What did I have to show for the last three years? What was I doing with my life and what have I just DONE with my life? WTF? WTF? WTF?
So like any normal 30-something I moved into my Mom's house, set up a table in her basement and started being a part-time artist. I made ZERO money and I was working part-time in retail. I knew if I got a "real job" then everything I had finally figured out would melt away. So I decided to stick it out. I wanted to at least TRY and see what would come of it. With a loose timeline of about a year, my plan was to open an Etsy shop and actually start selling my work. I spent so much time experimenting with techniques and new mediums. This allowed me to get comfortable and find things I liked. On the anniversary of my aunt's passing, I painted a flamingo in her honor. And guess what. I used that same little travel-sized watercolor palette and brushes I bought in Australia and that's where it all came to life.
It's nearly been three years since I've been back in The States and on my own path to success. I'm on my way to being a full-time artist and my "real job" as an interior designer is very creative and fulfilling.
Can you give our readers some background on your art?
I paint coastal surf art. Mostly watercolors/ gouache and the subject varies from tropical plants to surfer girls to oysters and crab and other life you might find in or around the ocean.
I started painting with watercolors as an experiment and practice with different mediums. I sort of fell into it and fell in love. I like how it layers and how fast I can work with it. I don't have much patience or the attention span to spend on my paintings. I get bored quickly so the faster the better. I feel like this is the thing you're not supposed to say, but whatever it's the truth! Maybe boredom isn't the right term. Maybe it's more like I get excited about the next project or painting and I can't wait to get started.
I paint the surfer girls because I so badly want to be one! I didn't grow up by the beach so I never learned. But I'm hoping this summer if I'm brave enough I'll give it a go.
I want to inspire happiness and joy, and hopefully my story will inspire others to pursue their passion even if it goes against the grain. I paint happy things that bring joy and (hopefully) inspiration into someone's life.
Artists rarely, if ever pursue art for the money. Nonetheless, we all have bills and responsibilities and many aspiring artists are discouraged from pursuing art due to financial reasons. Any advice or thoughts you'd like to share with prospective artists?
Yes it does. First, buy only what you need. As you start making more money you'll need more and different supplies. Work within your means and have patience. Second, just tough it out. If this is really what you want to do then you'll have to make sacrifices. Move back in with your parents, get a part-time job, paint at midnight- just do what you have to do. Anything that is worth having is worth waiting for and working hard for. With that said, the sooner you start the better. Don't waste time thinking about "how" you'll figure that out on the way. Clarity comes in the mess of it.
What's the best way for someone to check out your work and provide support?
You can see my art in a few places:
Etsy: PeakeStudio (https://www.etsy.com/shop/PeakeStudio)
Contact Info:
Suggest a story: VoyageLA is built on recommendations from the community; it's how we uncover hidden gems, so if you or someone you know deserves recognition please let us know here.