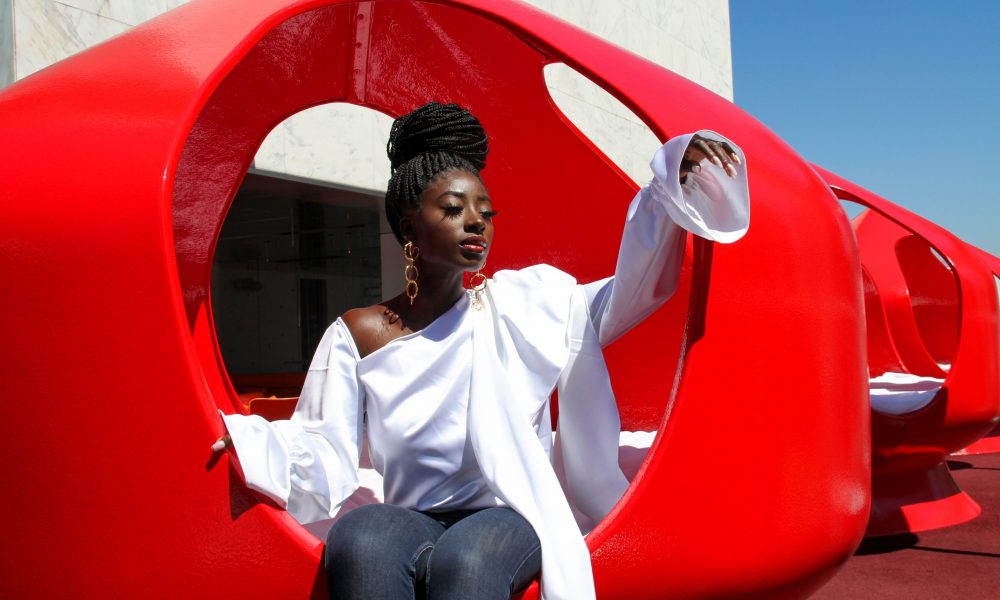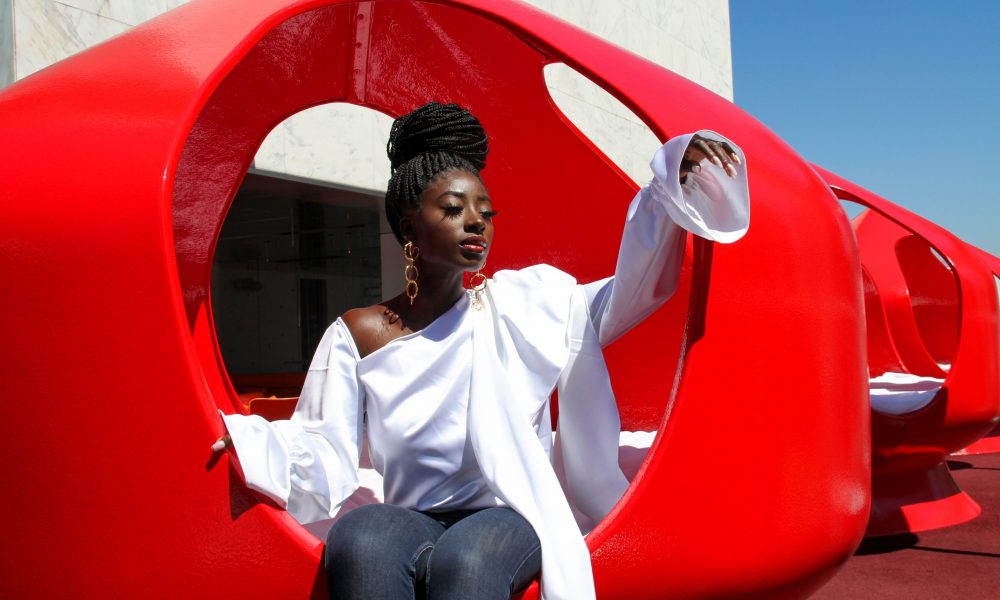 Today we'd like to introduce you to Lisa Aidoo.
Lisa, please kick things off for us by telling us about yourself and your journey so far.
In 2016, I was on a family vacation visiting my parents' home country, Ghana. I was there just a couple years before as Miss Ghana USA 2013 and returned again knowing that I wanted to purchase land/property in the capital city, Accra. After doing some basic-level research, I created a detailed itinerary to check out properties as well as vacant lots. I ended up purchasing a vacant lot, finalized the basic paperwork and flew back to work my corporate job in NYC.
Although it was a great opportunity, no one could ever pay me enough to go back and work that job again. At the time, I was a temporary Product Developer for an Estee Lauder Companies brand, developing products like lipsticks, blush, eyeshadows and liners. It was in this role that I realized that I could do anything for work and that it wouldn't matter to me as much as who I would be working with. A toxic environment has the power to ruin your mental and physical health, a lesson I had to learn first-hand.
Knowing that I would be moving to Los Angeles as soon as my lease was up, I kept enduring the pains of the job because I needed the cash, keeping my focus on the light at the end of the tunnel. As for what I would do next, I had lined up some interviews that were similar in opportunity but nothing was concrete. I truly wasn't scared about moving across the country without a job offer, I had prayed and handed over my worries to a higher source. I was doing exactly what I was supposed to be doing.
When I moved to LA, I received offers that were similar to what I left behind. It did not excite me and so I declined. However, I needed something to do to keep my mind busy. It had been two years since purchasing the land in Accra, Ghana and the need to start building quickly arose. I decided to take some courses in subjects that always interested me. I registered for three real estate courses at UCLA Extension to better educate myself on the investment opportunity I had.
After some weeks, I grew so interested in what I was learning. I wondered why the information wasn't widely taught in high schools across the country. This lead me to researching the types of jobs within the industry and becoming a real estate agent stuck with me the most. I'd be running my own small business, creating my own schedule and serving a purpose that extended beyond myself, providing a service that I could provide for other people.
Before the time I was done with my courses, I knew exactly where I wanted to hang my license. And before I had taken the licensing test, I walked into one of the top luxury firms in Los Angeles and convinced a team of two top-performing agents to hire me as an assistant. They saw determination, energy, and balls and they took a chance on me. I assisted them with every aspect of their business for eight months before trading in my role as an assistant to now an Estates Agent on their team. It has only been two months since making the switch and I have successfully closed over six million in transactional sales.
The sky is truly the limit.
Can you give our readers some background on your art?
It is important for you to love the space you find yourself in often (a value I know uphold from previous work experience). I strive to help those who are seeking that perfect place to call home.
However, the process of obtaining this can be complex and seemingly unpredictable.
I walk my clients every step of the way through the entire process. I deem it as important for them to know full picture what they are getting themselves into, no surprises.
There are a lot of strategies and techniques that are used and played. I like to make my clients aware of this and provide them with the best advice to come out on top. When my clients trust me with assets they've worked so hard to obtain, I go above and beyond for them to make sure they receive the best possible outcomes.
Why? Because I know how it feels to receive bad service. I know what it's like to purchase property and have no clue what is going on behind the purchase price. I know what it's like to return to a space every single day that no longer serves you.
Do you think conditions are generally improving for artists? What more can cities and communities do to improve conditions for artists?
Over the years, ever since being Miss Ghana USA 2013, I've received amazing opportunities to work as a freelance model for beauty and fashion brands. I've witnessed the boom of YouTube and the rise of the influencer.
Life has become both easier and harder for artists in recent years, it all depends on perception. For the modeling industry, it has become a lot easier to get discovered by a medium like Instagram. I know Instagram models who are getting by in LA by taking photos outside of the $900/mo room they are renting out, all in the name of brand collaboration. In 2007, this girl would be working at a department store. However, the ease of this has attracted a lot of young girls who are seeking the same opportunities. This in return increases competition as well as decrease the potential range of compensation/income.
What's the best way for someone to check out your work and provide support?
Because I am just getting started, my personal website (www.lisaaidoo.com) is in the works. However, my transactional work is constantly recorded on my firm's site at:
https://www.theagencyre.com/agent/lisa-aidoo/
I am also on social media, debuting homes, open houses and real estate content.
Instagram: @lisaaidoo
YouTube: https://www.youtube.com/c/LisaAidoo
Contact Info:
Image Credit:
Personal photo: Morgana Sukhu Van Peebles
Suggest a story: VoyageLA is built on recommendations from the community; it's how we uncover hidden gems, so if you or someone you know deserves recognition please let us know here.