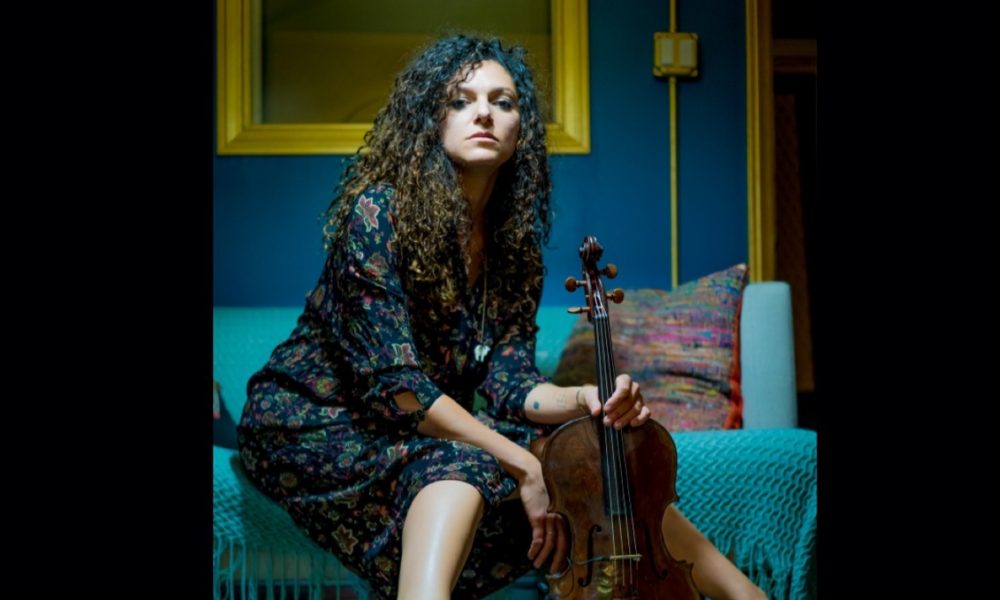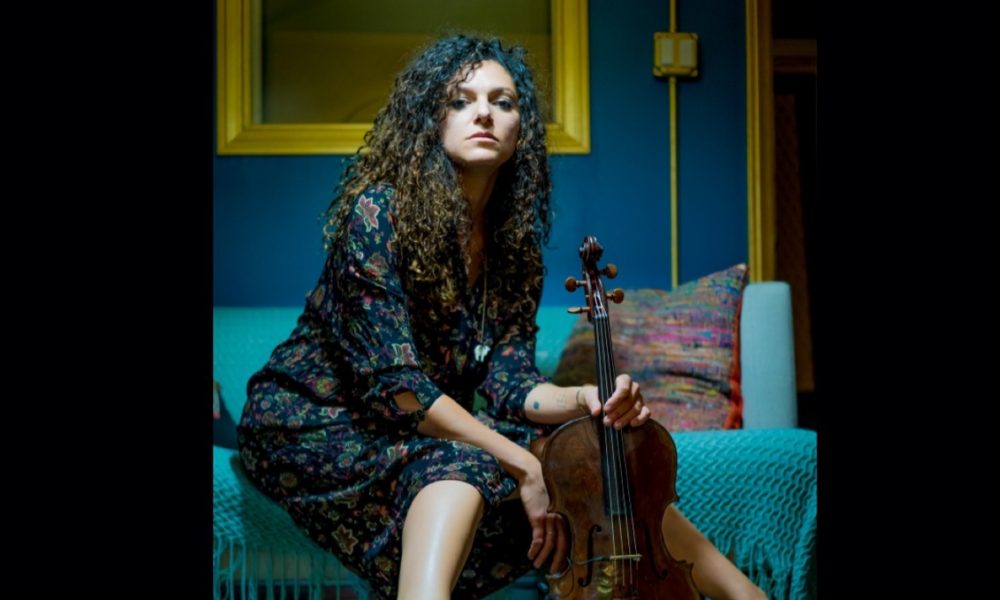 Today we'd like to introduce you to [Lauren] Elizabeth Baba.
Elizabeth, please kick things off for us by telling us about yourself and your journey so far.
I am a violinist + violist + composer + improviser and I direct theBABAorchestra, a 17-piece experimental big band playing my original instrumental compositions. Although different than the norm, I am grateful for my unique story because it lead me to where I am today through the most unexpected and serendipitous paths. My search for understanding music + existence + time + creativity will go on forever because there is always more to learn and understand.
I grew up with music in the most organic forms, learning mostly by ear from my family and church, as well as through movement in ballet. Creating art for fun was something I learned from my mother at a young age and I was encouraged to play the violin in school orchestra at age nine; "late" for the serious string player but it was the time that was given to me. Although the traditional path of a professional violinist was unbeknownst to me at that time, I was determined to play the violin forever. I played in orchestra and musicals through high school and went to junior college to major in music and dance where I started my proper classical violin studies.
My love for the violin and making music exponentially expanded in junior college because of its incredible jazz and creative improvisation program. I immediately resonated with jazz and improvising and dived headfirst into every jazz class and ensemble available. The faculty and staff were completely supportive of my full-time studies in the music programs of classical and jazz and composition as well as in the dance program. I finished my Jazz Studies degree at California Institute of the Arts and both it and Saddleback Community College opened and even created doors to things I never could have imagined and deepened my love and dream to make music.
I worked throughout all my schooling, teaching music theory, gigging, random jobs, etc. which, looking back, helped to instill a deeper appreciation for my music by gaining a full understanding of its meaning to me and my intention with it; and it helped to build a solid foundation for surviving in the working professional world. I took longer than the "norm" going through school for this reason; six years at Saddleback College and two years at CalArts. However, the main reason was because I was trying to learn as much as I could and practice as much as I could on these new art forms I dreamt of making my profession – violin, viola, jazz, improvising, theory, and composing. Another big reason was because I took every opportunity given to me in school and went with wherever it took me: I was the big band librarian, jazz director's secretary, student representative for the jazz, classical, and dance programs on Angels for the Arts Board, was interviewed for local magazine and radio programs, started CalArts Composers Collective, recorded compositions on CalArts Jazz Capitol Records CD, and received ASCAP Young Jazz Composers Award. My biggest personal accomplishment in school was co-starting the first big band at CalArts; which led to the formation of my current working big band, theBABAorchestra. Composing, conducting, directing, and leading my own big band was one of my dreams from the first time I started composing.
This non-typical path of a professional musician also solidified my intention behind making music because of the questioning that innately came with my bags-of-being. Not only was I a violinist/violist who didn't start studying until late teens/early 20's, but I also improvised and got my degree in jazz, and on top of that, I was a composer and conductor for a big band I didn't play in; add in was the female-card, as well as my Syrian-Lebanese-Greek background and all the cultural afflictions attached. This is where my story has constantly and consistently challenged me; but the organic nature of my unique story has instilled a deep respect and love for the never-ending journey of learning and understanding; no matter what outside force tries to rock it.
Can you give our readers some background on your music?
Being able to create without fear. There are always challenges happening in our lives that push us to reexamine our thoughts and values and then allow us to be able to make a change by finding peace in knowing there is a continuous flow of creativity, understanding, equality, and limitless boundaries present for us each moment. It is important to cultivate this idea of being able to create without fear.
I am on a continuous search through my music to conceptualize time + music + existence and how our perception impacts our reality – understanding that the past, present, and future are simultaneous experiences. An early big band commission of mine, entitled t.i.m.e. [the immediate measure (of) energy], is about "time" being a measurement of our perception of the immediate; and how it appears differently based on where we are in time (i.e. "past", "present", "future") and how to portray that musically. It is fascinating to me that each listener's perception of these sonic memories is different based on their awareness even though it all happens in the same measurement of "time."
These concepts translate to my broader understanding that even though these are my musical compositions, everyone has their own unique story which translates my music into a different experience for each listener; and that can differ moment to moment. That is where the joy comes for me; by building a strong and positive community. The world is a diverse, vibrant and transformative community and should be celebrated and protected; encouraging us to be free to create without fear.
My compositions and improvisations are based on these ideas and much of my big band compositions explore through-compositions + improvisation and how the music is different each time it is played. I like to cultivate a base of freedom within my music that gives the musicians and listeners a chance to express their voice. My latest big band commission, entitled Marigold, explores this idea to the fullest. It was conceived as a loop – no beginning or end – an extension of what has come before and what will be; and is was inspired by my family's immigration story from Syria and Greece. My great-grandfathers wanted to create something future generations could embrace and adapt as their own – not only for their own family but for their whole community – and that type of strength comes from the persistent drive to cultivate the freedom to create without fear.
In your view, what is the biggest issue artists have to deal with?
Everyone has their own path and there is no reason to express a judgment on what you may not be familiar with. I find that one of the biggest challenges we face can come from within our artist community. I have been exposed to the entire spectrum of struggles and the constant fight for your rights and values is sadly in the spotlight through forms of mistreatment, inequality, demoralization, and abuse resulting in many health and well-being issues. There have been many examples of abuse that have occurred throughout my life and once it entered into my professional sphere in an even more destructive manner, I became even more determined to smooth out these struggles that are so wrongfully commonplace. I have found that it takes all my strength to re-ground after times of hardship and that takes away from the music and creation and betterment. These challenges are not limited to artists; but I feel that if we can start close to home then the positive ripple effect will inevitably take shape and be an example for the rest of our experiences.
What's the best way for someone to check out your work and provide support?
I am a violinist, violist, composer and improviser and I specialize in performing and composing creative improvised music as well as jazz, classical, folk, avant-guarde, chamber, pop, and experimental styles. I have recorded, performed and appeared in various professional fields, highlights including Hidden Figures Motion Picture soundtrack, Annabelle Motion Picture soundtrack, The Voice & American Idol Live performances, The Weeknd at The Oscars, Adele at Grammy Awards, Avril Lavigne, Dave Matthews Band, Vitamin String Quartet, and Ringo Starr's "Grow Old With Me". I am a member of various jazz and avant-guarde bands and have had the opportunity to play and record our original music throughout the west and east coast. Upcoming and past performances/recordings are listed on my website as well as social media platforms.
I am also a composer, conductor and director of my 17-piece experimental big band, theBABAorchestra, and am grateful for the gracious recognition from the creative music scene. Highlights include album reviews in Downbeat Magazine, JAZZIZ Magazine, LA Weekly, All About Jazz, Bird is the Worm, Art Rockin', KUCI, Downbeat's March 2018 Indie Life Feature as well as radio/podcast features with Trilogy, Somethin' Else, Composers at Play, and On the Scene San Francisco/Oakland. My original big band compositions have been performed by numerous high schools and colleges across the county and I received the 2012 ASCAP Young Jazz Composers Award. I have been featured as guest conductor of the Electric Squeezebox Orchestra [California Jazz Conservatory]; and has also received commissions through Idaho State University (2020), Viewpoint High School (2019), West Ranch High School (2016) and most notably for Marigold, which was commissioned by the Los Angeles Jazz Society through the 2018 New Note Artist Award and premiered at the 2018 Angel City Jazz Festival at Ford Theater in Los Angeles, CA. theBABAorchestra highlight performances include appearances at the Hammer Museum's JAZZPOP Series, Angel City Jazz Festival's Jazz Night at Bootleg Theater, CalArts Wild Beast Concert Series, Cooks Chapel's Live Jazz Nite Series, ArtShareLA, and the Blue Whale.
I am currently composing two big band commissions and am booking festivals and performances for the coming year. theBABAorchestra performs frequently in Los Angeles and our upcoming performances are listed on my website as well as social media platforms. theBABAorchestra has two albums to date, "Another Ride on the Elephant Slide" and "Marigold" – these records were self-produced and self-released on my record label Thirsty Owl Records. It's a total joy to share my music through all these different avenues and to connect with new audiences each time!
Contact Info: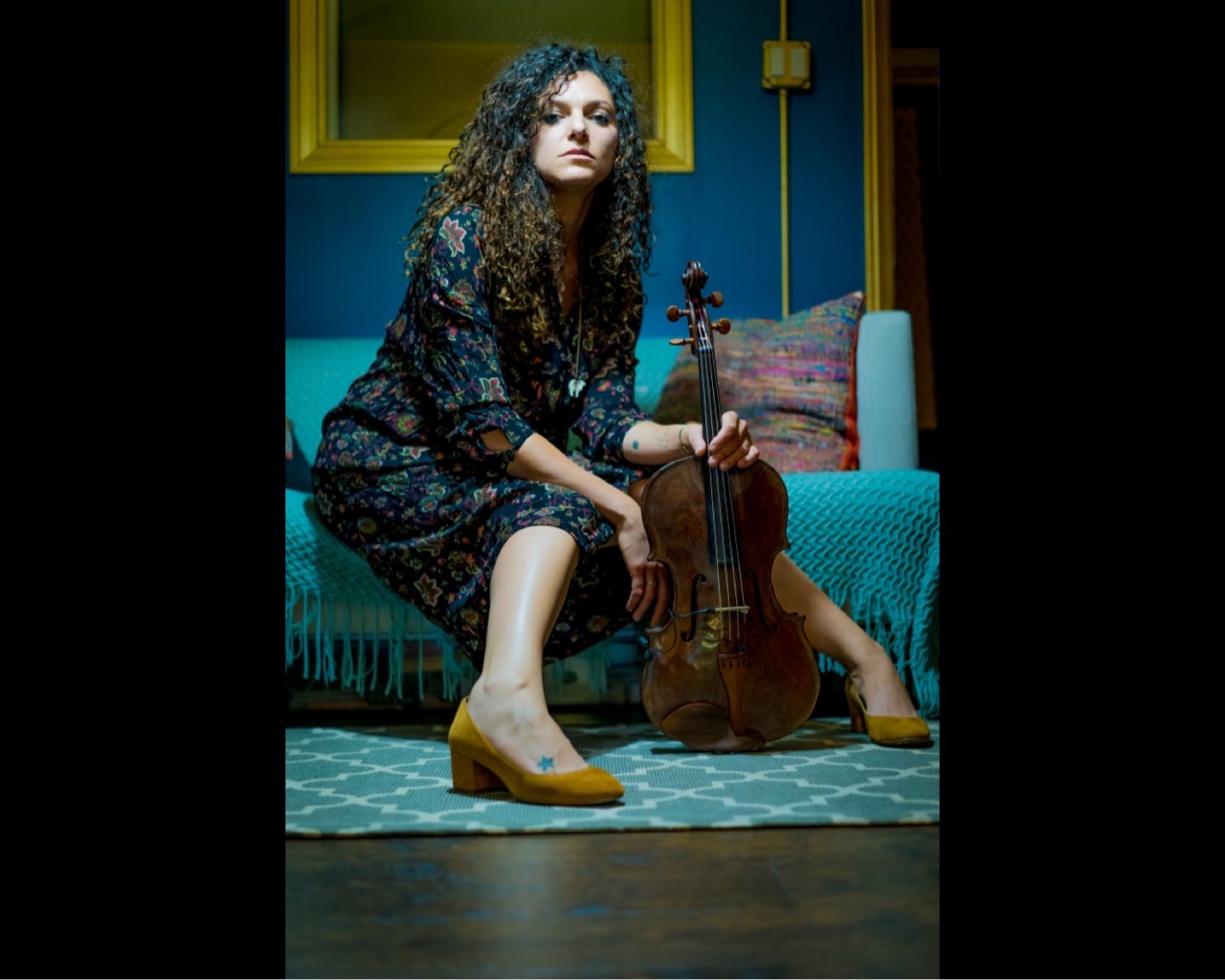 Image Credit:
Mehdi Hassine
Suggest a story: VoyageLA is built on recommendations from the community; it's how we uncover hidden gems, so if you or someone you know deserves recognition please let us know here.