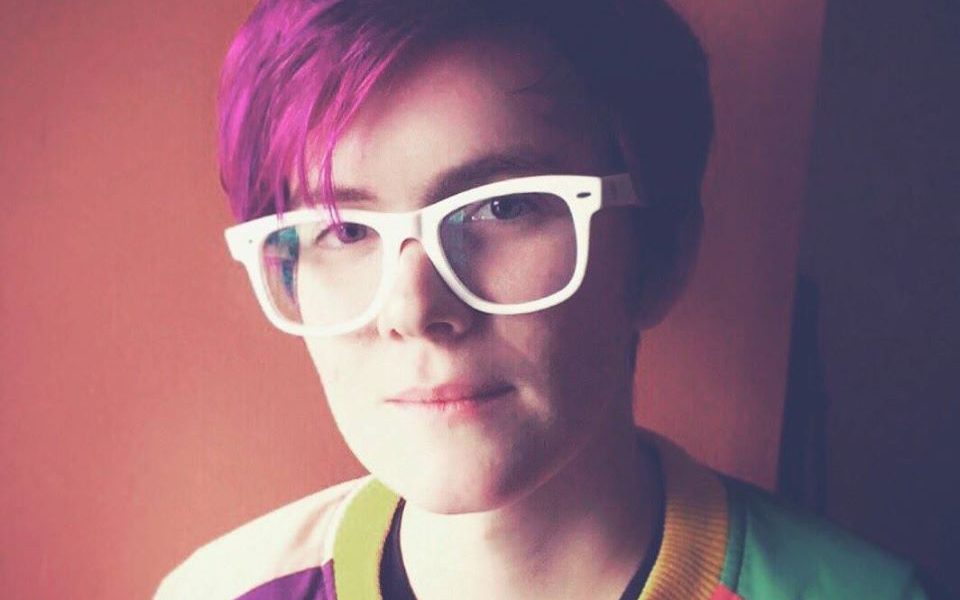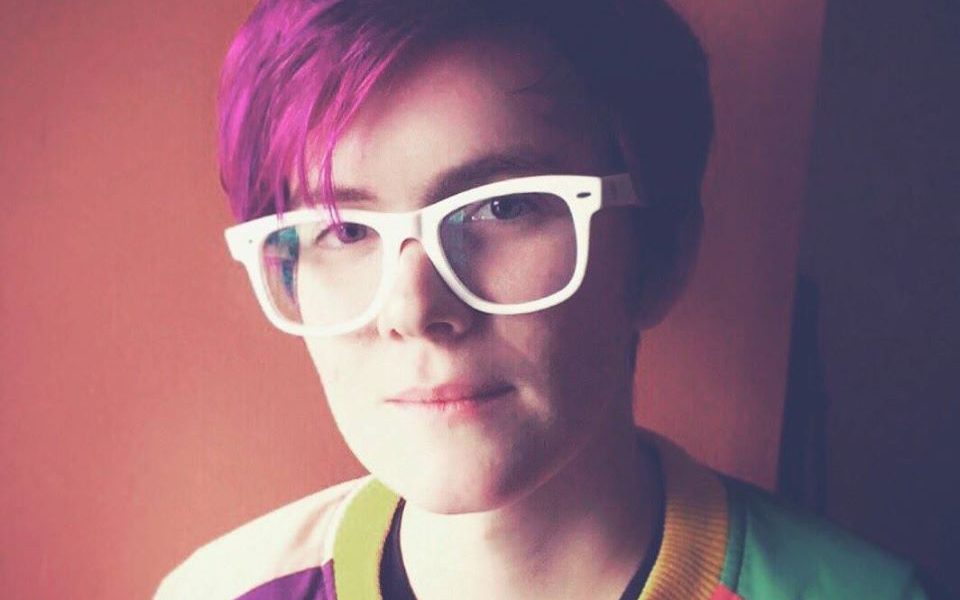 Today we'd like to introduce you to Kiernan Sjursen-Lien.
Kiernan, please kick things off for us by telling us about yourself and your journey so far.
I grew up in a chaotic environment. I was raised in the wilds of the Sierra Mountains in California, often surrounded by nature, and often surrounded by mayhem. My home was not a happy one, to say the least. I grew up surrounded by fear and terror. 'Growing up' was a matter of survival, and a very daunting task for someone whose age wasn't even in the double digits yet. Surrounded by all this constant terror and pain, television, movies, and books were the only solace I found. I found myself falling in love with stories that didn't always have the happiest endings. Books like A Series of Unfortunate Events taught me that adults COULD be wrong, that my pain WAS real, but that it was worth living anyway. I credit those stories with my life.
This is where I fell in love with animation. It was when I saw Coraline in theaters that I realized the immense power media has as a tool for us. It saved my life, and I realized that waking up for a favorite cartoon was likely the only thing powering other less advantaged kids, too. This was when I made my life goal: I want to make content to help people like me.
After this realization, I threw EVERYTHING into achieving that goal. I drew more than I probably breathed. Eventually I ended up accepted into CalArts Character Animation Program, and through scholarships was able to get my BFA in Animation. Many of my films became very successful, like The Magnificent Menagerie of Melvin McMelanie, which played in festivals worldwide including OIAF. During my time at school, I was fortunate enough to intern both at Nickelodeon on The Loud House and at Disney TVA on Wander Over Yonder.
Now, I work in both comics and animation. I have written for the comic adaptations of Over the Garden Wall, Adventure Time, The Amazing World of Gumball and more, and work full time back on the Loud House at Nickelodeon. I also run my own webcomic called Second-hand Soup and have done various music videos, commercials, and videogame animation for companies such as Disney XD. I am incredibly thankful for the opportunities that have gotten me here, and I will throw my entire soul into every project I touch- after all, you never know. The goofiest show might save a life.
Can you give our readers some background on your art?
My work is focused on the very real relationships we have with each other and the world, examining the little things that make life a little brighter. I try to keep positive in my work, even though I like to delve into issues like mental health and LGBT issues, which can be difficult experiences to have at times. I'd say the first thing about my work is I pour my heart into it. I love this planet we live on, even if it can be a pain sometimes, and even when I'm in my own personal funk, I sometimes find myself working it out through drawing.
Another very important focus of my work is humanizing people who media tends to demonize- particularly those with 'scary' mental illnesses. My traumatic childhood left me with one of these disorders- Dissociative Identity Disorder, or as it used to be called, Multiple Personality Disorder. In the media today, I am still demonized for this disorder I only have for being a victim. Films like Split make people like me into monsters, and I despise that because very often, these sorts of people are the ones who have been through the most. This can also be said of transgender issues, which I also often touch on (as a transhuman myself).
So, in my work, my main characters often suffer from 'scary' ailments. Bailey from Secondhand Soup suffers from DID, psychosis, and PTSD, but he's still the happiest and brightest character in the comic. His symptoms are never shown to be evil, and instead I try to find a positive light at the end of the tunnel for any difficult experiences they might have.
I get a lot of emails thanking me for just making characters with psychosis or DID or other ailments human. We don't see it enough. That's why in my work, I want to represent myself and those like me as we are- human.
How do you think about success, as an artist, and what do quality do you feel is most helpful?
Success is defined in the same way beauty is defined- in the eye of the beholder. I'm a strong believer in making 'success' about small things rather than one big overarching scary and vague goal. Making it through a day is a success. Feeding yourself is a success. Just getting out of bed in the morning is a success.
The only thing you need to know to succeed, at least in my opinion, is that you need to try. But bite off chunks you can chew! I've seen too many artists burn themselves out trying to do the impossible before the age of 25, trying to 'succeed' or find their way into the industry. But please know you're not a failure for not finding work right out of school. I didn't. Most people I know didn't.
Just keep trying, and every day you give it your all is a major success. Every day you make it all the way through is at least a minor success.
We're just moving through life- succeeding means different things to everyone.
What's the best way for someone to check out your work and provide support?
I try to keep my work as accessible as possible, so I'm very active on social media! My website is kiernansjursenlien.com, but you can find me elsewhere on the world wide web as 'Zakeno' (For Twitter/Tumblr/Instagram) and finally, you can watch my animation work on Vimeo at vimeo.com/kiernansjursenlien.
Occasionally I participate in group art shows and conventions, and post updates to my social media for more info.
If you'd like to support me and my work (I'm starting a new surrealist horror/romance comic right now, ooo!), you can buy my comics, pins, and prints at zakeno.storenvy.com, and you can buy me a ko-fi at ko-fi.com/zakeno!
Contact Info:
Image Credit:
All art by Kiernan Sjursen-Lien
Suggest a story: VoyageLA is built on recommendations from the community; it's how we uncover hidden gems, so if you or someone you know deserves recognition please let us know here.