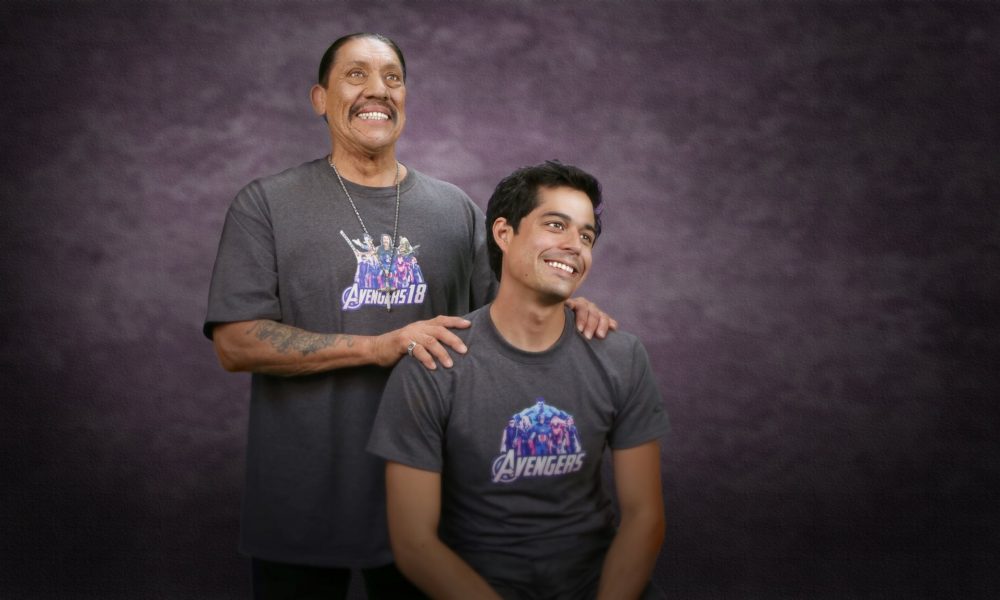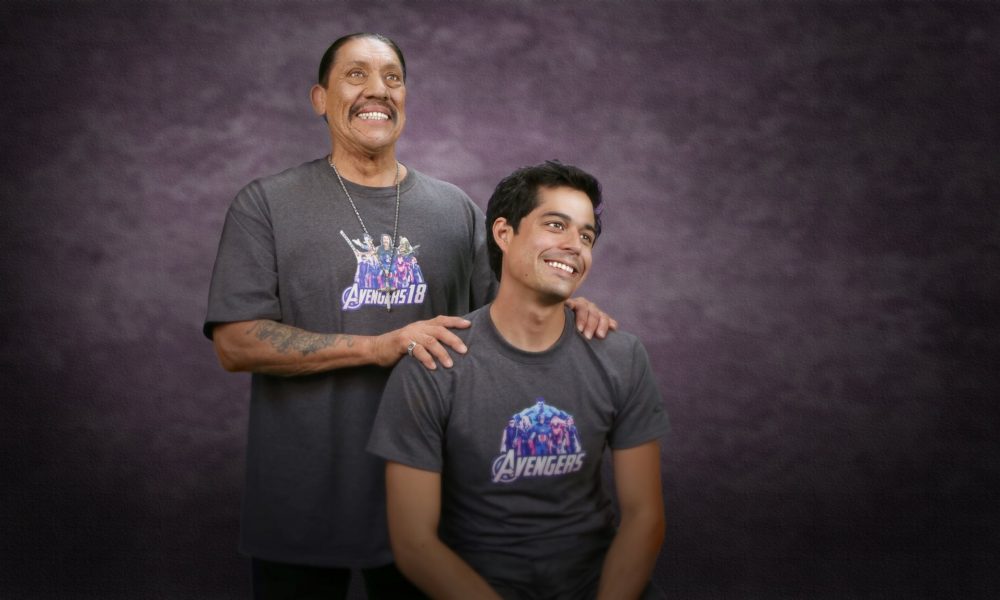 Today we'd like to introduce you to Khail Anonymous.
Khail, please kick things off for us by telling us about yourself and your journey so far.
Wow, yeah 'journey' is a good word for it.
Honestly, people are always kind of caught off guard as to where I claim it REALLY started for me…
… it was a craigslist ad.
See I had already been working tirelessly for a year on a weekly gaming show I created called Sadie's Gaming Infection in 2006, aka the second year of YouTube. The show was picking up steam, we worked with people in the industry, and eventually after a year or so of doing this for free, in every second of my free time, we were unexpectedly contracted to make it a TV pilot. I quit my job to work on both! Buuuuut, a separation from the star, a short time later…yeah, all of that fell apart for both of us. So I needed to find a job, saw an ad for a community manager and was hired. Please believe me; this is where it gets better.
A gaming company called Machinima brought me on to, well, manage their community, but I decided to tinker on the side.
I started excitedly creating and voicing animated shows for their channel on and off work time. It wasn't long before I was then put in front of camera to host almost daily for the growing YouTube platform and audience.
Then I created a popular daily show called ETC, and that's when I entered the world of entertainment (movies, TV, tech, video games, and travel). And then…
I've been sent all over the world. I've been sent to cover damn near every convention and event. I've done tons of celebrity interviews, red carpets, hosted an award show, done skits, visited sets, worked with every single movie studio, been nominated for an award, I've been nickelodeon slimed, raced from SF to LA in a Ferrari, rode in a tank with Arnold Schwarzenegger, acted with Danny Trejo (who played the older version of me, which he even added to his IMDB!)… I've made over 4,000 episodes of content since I started, across several different networks (better flexing of which you can find on my website)!
But most of all I pride myself on being a show creator. I've created/hosted over 25 different shows from a couple successful daily entertainment shows, to movie review shows, video game sitcom, live shows (and livestreams), animation and more.
The path I've been down, starting at YouTube in the early days, has taught me a lot about myself and the people that watch me and others. There's so many great people and I will continue working for 4,000,000 more episodes. I am so very lucky to have have had these opportunities and this journey…
A freakin Craigslist ad.
…I mean, and a whole lot of hard work and passion too, of course.
Can you give our readers some background on your art?
My art producing, hosting, acting, writing,…and stuff?
Being in the digital creative age is cool cause it means you get more 'control', totally a creators dream, but you'll also have to hone a buuuunch of skills . Which I totally love. Producing's fun (making it happen), editing can be a blast (punching stuff up and guiding a story), Photoshop (a mischievous app), collaborating with really creative people, or learning some completely random program or app on the fly that does one STUPID thing you need to get the job done. Ok, that last one isn't "fun" but I guess that's just learning problem solving. They say to "work smart and not hard", but sometimes working smart means getting smarter about the whole process and how things get done. You'll understand everyone you work with's work and your own. Worth it.
Because of that I'm able to tackle every project's need differently and with an idea of how to get there.
Sometimes I'll sit with a cup of coffee, write up bullet points about a topic to riff off, coordinate with a camera op, sound, producer, get props for a gag or whatever, shoot with me conversationally talking those points, and edit or hand it off to someone else to edit depending on my avail.
Other times, *maniacal laugh*, I'm given a camera op and producer and sent to an event for three days to run around and give people a look at an event like SXSW or Comic-Con or some movie set.
Other times I'll end up on a set with other talented people and coordinate a bit or some way of presenting information that we think will be fun to watch.
And then, sometimes I'll randomly start a project for fun that I won't even know how will end up, like suddenly making a daily series about  "What would happen if someone celebrated EVERY SINGLE 'national day' for a month?". An wild ride I took people on where I had to cook new things, learn weird history, donate to charity, travel, eat things I've never tried (turkey neck soup?!) and meet new people. I WAS NOT AT ALL prepared but that's why it was fun. And yes I had to learn some stupid random program to get the job done.
How do you think about success, as an artist, and what do quality do you feel is most helpful?
DO THE DAMN THING
Making it, doing it, finishing it is the biggest part of success. Ya didn't just think about an idea or joke or concept or video. You did it. You created and finished it. And now you can evolve, get better at it and do it again. And again. Harder, better, faster, stronger. Hey, that's catchy! I'm gonna use that.
The second part, and this part is for my field, is that you're successfully making something worth people's time. Maybe there's a lot of people doing what you do, but can you make it your own and in a way that's interesting, fun, unique and puts something out into the world you think should be out there.
Ya know, I remember when I was younger my half brother told me "If you can make someone smile/laugh why not do it? Even if its a small exchange with someone scanning your groceries." That's always stuck with me as a motivator.
I wish you all luck in both finding success in your art being fulfilling and, on a lighter note, maybe getting that paper, or bits, or likes, or golden naked statue or whatever!
What's the best way for someone to check out your work and provide support?
I have places you can see me routinely and other random gigs and collabs…but make sure to check my Twitter/YouTube for regular announcements @khailanonymous on all your favorite socials
BUT ALSO
I just joined Geek and Sundry's awesome weekly gaming show Game Engine to, as they said: "we'll just give you budget and a camera and you go do your ideas". I'm glad that's in writing now.
I'm also working with the creative production team at Fandango/Rotten Tomatoes to get some unique stuff in the movie/tv space. Stay tuned there!
Want something kinda wild?? Join me weekly on my LIVE Twitch show "Powerful Stream" where I bring on a new guest every week from the industry to fall down the internet rabbit hole. It gets informative and weird and confusing and…well its the internet. It's a great way to spend an hour of your Friday night before you hit the club (?) and meet a new personality you may not know and see their humor, mind, and maybe their breaking point. Or mine. Whichever comes first. There's a BEST OF playlist of each episode on my YouTube channel so check that out for sure.
And so many other side things and collabs: Cow Chop, Skybound, a DIY show with Kingston Tech….like I said I'm always somewhere, doing my thing!
Oh, and make sure to say "Hi" if you stop by one of my socials so I can say howdy back. (I can't promise I'll use the word 'howdy')
Contact Info:
Image Credit:
CNET, Yahoo, Cow Chop, Machinima, Paragon, Me
Getting in touch: VoyageLA is built on recommendations from the community; it's how we uncover hidden gems, so if you know someone who deserves recognition please let us know here.