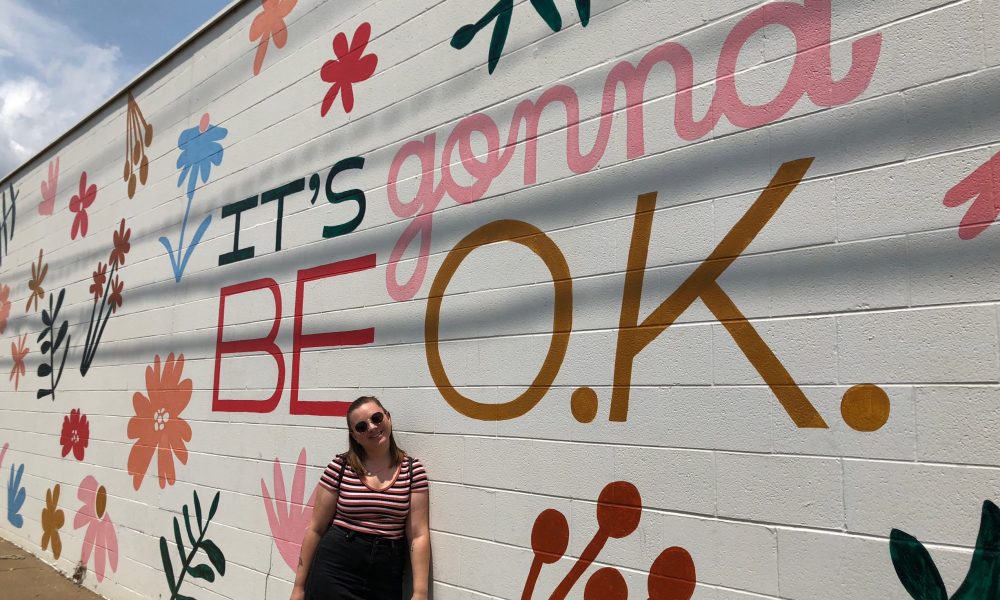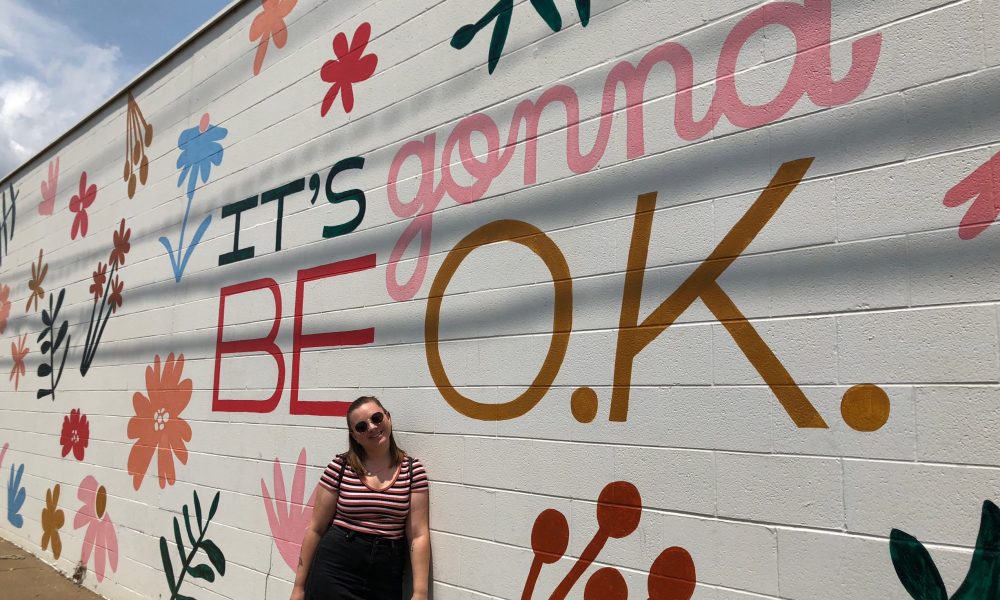 Today we'd like to introduce you to Katie Chick.
Katie, please kick things off for us by telling us about yourself and your journey so far.
I've been creative as long as I can remember and I pick up on any new hobby I try rather quickly. Sometimes I attribute that to my naturally competitive nature, other times I just blame it on my desire to generally never remain complacent in life. I also grew up around an extremely creative family. I don't think I could think of one family member who didn't have a creative side hobby. But, also being raised by a mom who always taught me I could be anything I wanted in life, I decided to make my hobbies into a profession.
I attended FIDM, and for my first two years there I studied Fashion Knitwear Design. Most of my family members love to knit, or crochet and I would knit often when I was younger. A lot of students who attend FIDM take the Fashion Design program, but I knew I wanted to learn something a lot of people didn't know how to do; sort of create a niche for myself. The Knitwear program was stressful and small (sometimes with only two other students in a class), but it was my happy place. I learned how to hand knit, machine knit, and industrial machine knit during my first two years there. Before graduating, I applied for the third-year Debut program- a program in which only ten students get accepted into every year to design, create, and show a collection at LA Fashion Week. I got accepted and spent an additional third year developing a knitwear collection that debuted in March of 2013- a resort knitwear collection that utilized all forms of knitting FIDM taught me how to perfect. My time at FIDM was probably the most stressful few years of my life but also the most rewarding.
After graduating, I've been successfully working in the industry- I've designed for brands and companies such as Disney Parks, Urban Outfitters, Target, True Religion, Macy's, Walmart, and recently I accepted a design job at Speedo!
Can you give our readers some background on your art?
I'm constantly asked by friends or family if I make my own clothes- which let's face it, the last thing you want to do when you work in clothing all day is work in clothing during your free time as well. I ended up craving a different creative outlet that lived outside the one I had at work, which is where my love for clay was born. In January 2017 I took my first ceramics class, and it has truly become my form of yoga. As a creative, it's easy to overthink your designs and sometimes the only concerns you have is if something you create will make sense to anyone and if it will sell. I've fallen in love with ceramics because it helps me forget about creating for others and start creating for myself. Sometimes when I sit down at the wheel with a piece of clay, I let the clay decide what it wants to be- a bowl, a vase, a plate, whatever. I naturally like to plan ahead, and because I am trying to become a better potter, I do sometimes have to plan what I'm going to make depending on the shape I'm trying to achieve. But, the idea that I can sometimes just let the clay be without having to overthink it is truly an escape.
Artists rarely, if ever pursue art for the money. Nonetheless, we all have bills and responsibilities, and many aspiring artists are discouraged from pursuing art due to financial reasons. Any advice or thoughts you'd like to share with prospective artists?
These last couple years of my life have been incredibly difficult- I watched my mom battle breast cancer and dealt with a traumatic breakup that really affected my mental well-being. Earlier this year I accepted and quit a job after only being there for a few months because they made me feel as if I wasn't meant to be a designer anymore on top of dealing with self-confidence issues- two feelings I had never experienced before. I've always considered myself the strongest person I know but it was all just too much at once, and I ended up quitting with no other job option lined up. I know my situation isn't like most because I have an incredibly supportive family- one that has been paying for my mom's treatment as well as helping me out with rent if I needed it. But the number one savior was my savings account. Seriously, even if you're not creative, SAVE WHEN YOU CAN. If it wasn't for my savings account, I really don't know where I'd be right now, physically or mentally. My savings might be totally depleted right now, which is incredibly upsetting because all the money I had been saving to support my short and long-term dreams over the last five years was almost completely wiped out after five months, but it has been completely worth it. When they tell you to save for a rainy day, really consider what the extent of that rainy day can look like. I had no idea mine would be because I lost sight of who I was and what I wanted to do with my life. I needed to start to pay for new things like therapy, something I never had to worry about paying for before, but it really saved my life. Save your money to save your life.
What's the best way for someone to check out your work and provide support?
I solely post what I'm working on and what I sell on my Instagram. I have plans to turn it into something larger within the next year.
Contact Info:
Image Credit:
Katie Chick, Ariana Rahman
Getting in touch: VoyageLA is built on recommendations from the community; it's how we uncover hidden gems, so if you know someone who deserves recognition please let us know here.