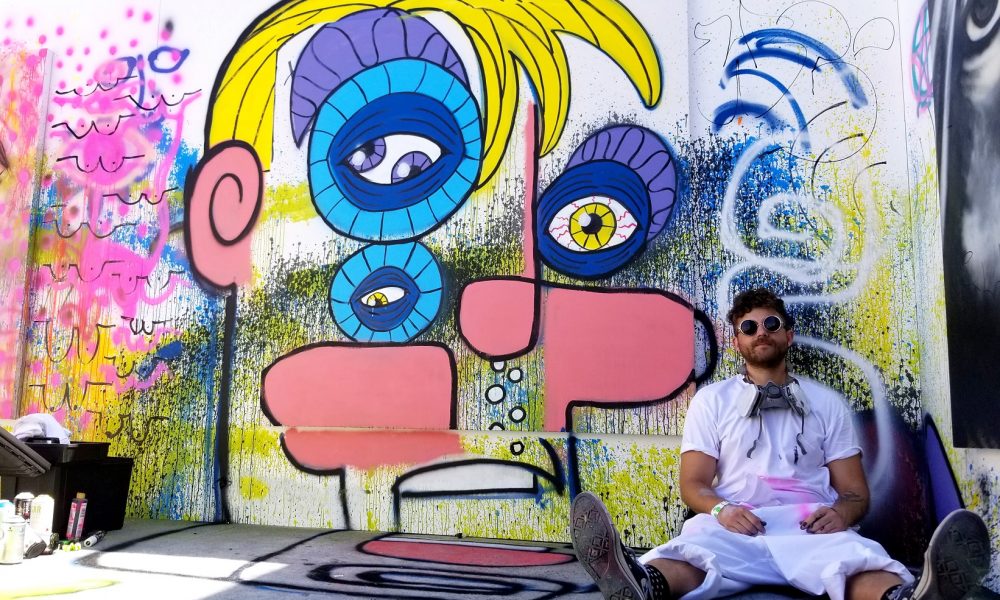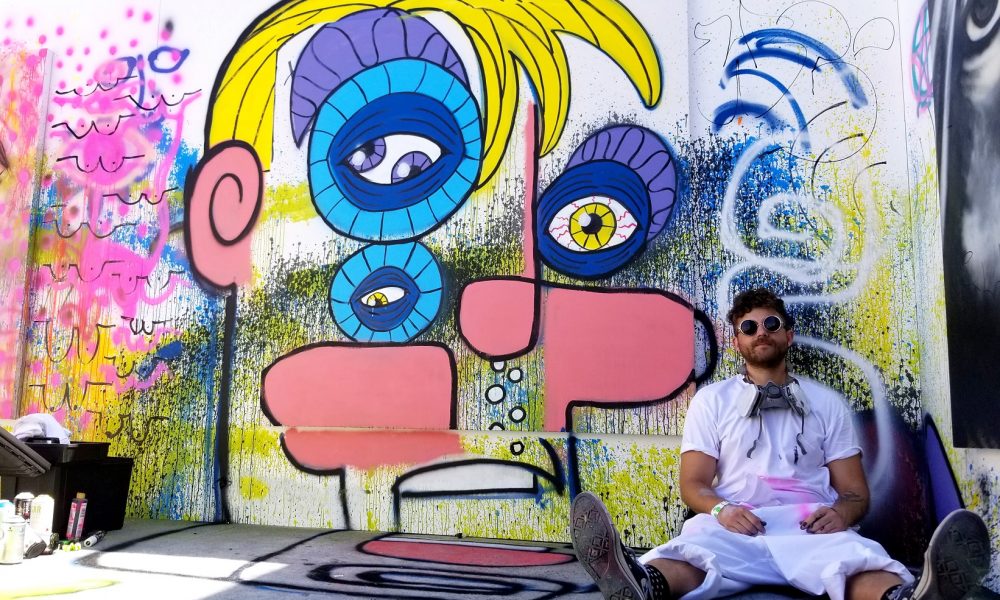 Today we'd like to introduce you to Julian Kay.
Julian, please kick things off for us by telling us about yourself and your journey so far.
My art story is a bit unconventional. I was born and raised in Tucson, Arizona. Growing up I was creative, but I didn't consider myself to be an artist until later on. I was a serial doodler, I drew on everything, very rarely paid attention in class. But I never finished anything or sat down to do an actual piece. My mom was always pushing me to pursue it (I wish I'd listened) but I was certain my path was Baseball at the time.
It wasn't until college that I began to pursue art seriously. I entered college with intentions of being a psychiatrist. I made it half a semester before taking a painting course as a gen ed and realized art was my path. I was going to a small school in Palos Verdes called Marymount college. They had a brand new media department at the time, and I immediately changed my major to Digital Media. From that point on I became obsessed. I drew obsessively, all the while learning the Adobe suite and some 3d modeling.
Fast forward, I graduate college with rudimentary skills and begin working sales jobs while I tried to figure out my path. I hated sales, so I continued to work obsessively in my free time, hustling up low budget graphic design jobs and continuing to teach myself to draw. From the ages of 22-27, I rarely slept more than 5 hours a night. Fast forward a few more years of tough jobs, a roach-infested apartment or two and meeting the right people and now I'm working as an Illustrator/Animator for a Studio called Fish Eggs in Mid City, LA. On the side, I paint murals, Design and continue to work towards my goals as a Fine Artist.
Can you give our readers some background on your art?
I'm an illustrator, Animator, and Muralist. I work primarily with Graphite, Ink, Acrylic, Spraypaint, and the vast majority of my commercial work is Digital.
Professionally, I do a lot of Illustration and Animation for Television shows. I've done work for Everything from Snoop Dogg's Jokers Wild Show, American Ninja Warrior, and Amy Poehler's Making It to Designing for the Milwaukee Bucks and NCAA March Madness. Currently, I'm working on a project with Shaq.
My art is multidimensional. It really depends on my mood. My two biggest influences currently are Society and Sadness. When it comes to my cartoon styled illustrations, I like to poke fun at Society. Currently, I'm targeting our Social Media usage, Selfies in particular. I find the Selfie phenomenon to be simultaneously ridiculous, hilarious and infuriating depending my mood.
My graphite work is a lot different. I have a fascination with Sadness. People in our society tend to push it away. To me, you're never more alive than you are when you're sad. You feel everything so acutely. Music resonates on a deeper level… I listen to a ton of music to reawaken the feeling I had when I've been sad in the past. Arctic Monkeys are a huge influence for me, Alex Turner in particular. I love his lyrics and his style.
At this point in time, I'm not really sure what I want people to take away from my work. I'm still finding myself as an artist. I guess get people to question things they've taken as inherent truths. Challenge their perspectives. Feel something,
Do you think conditions are generally improving for artists? What more can cities and communities do to improve conditions for artists?
Hard to say, I think that depends on the Artist. Personally, Art has never failed to provide for me. There's a ton of work out there if you have the hustle and mindset to put yourself out there and get it. Take risks and never say no to an opportunity. Social media, despite all its negative aspects, has opened a lot of doors for exposure.
I'd like to see the city give out more grants for public art installations/Murals. Art makes everything a bit better,
What's the best way for someone to check out your work and provide support?
I'm currently building my website. I'm so overwhelmed with projects handling personnel branding has been a challenge. Best place as of now is give me a follow on Instagram, @kozy_art. There I post a lot of my work as well as information for live painting events I participate in.
Contact Info:
Email: jkay2290@gmail.com
Instagram: @kozy_art
Getting in touch: VoyageLA is built on recommendations from the community; it's how we uncover hidden gems, so if you know someone who deserves recognition please let us know here.