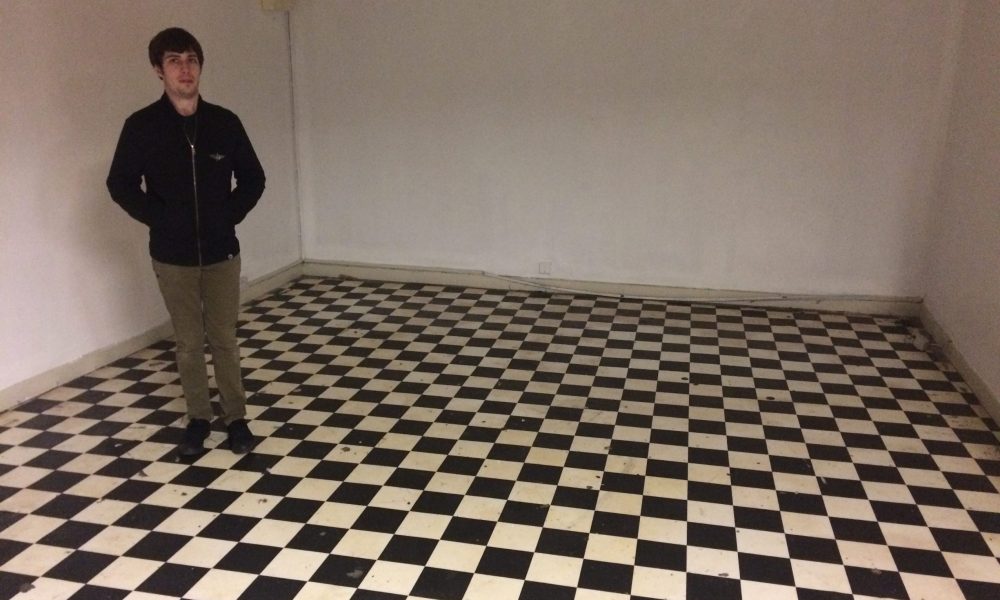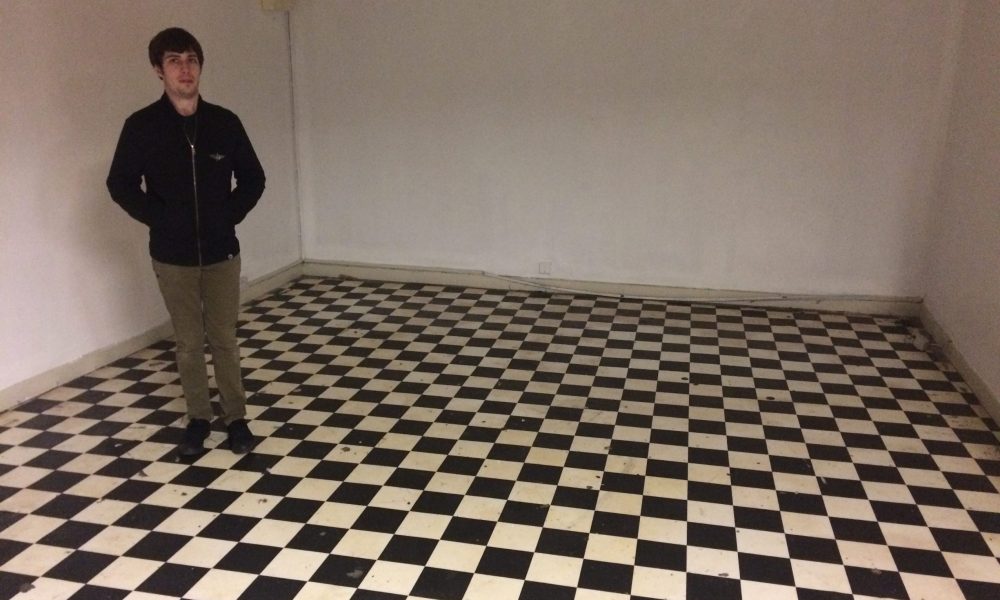 Today we'd like to introduce you to Joshua Elza Tucci.
Joshua Elza, please kick things off for us by telling us about yourself and your journey so far.
I've been producing various forms of art since the time I was old enough to hold a drawing utensil; my "early work" is a lot of trains and spaceships.
I'm mostly self-trained, developing my technique in the margins of school notebooks. In middle-school, I started my first band with a group of friends; this introduced music into my scope of creative disciplines and also started becoming interested in more graphic design oriented work, via album, poster and t-shirt designing.
I started college at Metropolitan State University of Denver (where I'm originally from) three years after graduating high school and was initially interested in industrial design. My first formal art class was actually a product design class; I was also working as a machinist around this time which involved looking at a lot of blue prints and technical drawings. That very rigid draftsman's approach to art had a pretty big impact on how I work, and what kind of subjects I like to draw, but at the same time I retained a lot of the looseness your develop as a result of being self-taught.
The industrial design and studio arts departments shared a lot of classes at MSU-Denver, and in my second semester I switched to their BFA program in Spacial Media. Spacial Media is essentially anything that occupies a 3-Dimentional space; our department was essentially a hybrid of contemporary sculpture, installation, and experimental media (electronics, video, computer art, sound art, etc.), which is my primary interest as a visual artist. With any luck, I'll be continuing my studies at CalArts in their Music Technology program next spring.
Can you give our readers some background on your art?
I'm a multi-instrumentalist musician/producer and visual artist. I practice both 2Dimentional and 3Dimentional art, working with a diverse array of media that includes everything from oil paint and pencil, to video projection and computer programming.
Regardless of materials, my work features a lot of experimentation; there's a lot of "what if?". This is largely what draws me towards more unconventional media: it's almost entirely "what if", you're really only following convention as far as physical limitations are concerned.
With that said, I like that more traditional art mediums have so many thousands of years of history behind them; it makes them great languages to work with, it's easier to troubleshoot the clarity of whatever you're trying to say, and you can still be experimental in subtler ways.
My inspiration comes from all over the place. In a more concrete sense, I find I'm more drawn to geometric and utilitarian subjects: architecture, urban landscapes, consumer products, those kind of forms. In an esoteric sense, I try to find inspiration in everything, even if that means reacting against something. I like to think of art as a language that's aim should be to communicate what spoken and written language can't; in that, I'm just interested in having interesting conversations, about our world, about whatever's happening in my head at any given time.
What would you recommend to an artist new to the city, or to art, in terms of meeting and connecting with other artists and creatives?
The role of the artist has always been to communicate. Now, more than at any other point in history, we can make pretty much anything we can conceive of and instantaneously give it an audience of millions; I think there's a responsibility that comes with that to be thoughtful and conscientious about what we make and say. The freer you are to act, the more accountable you are for your actions.
I've always been pretty socially and politically engaged, I grew up going to protests during the Bush administration (Bush II) and have always been interested in sociology and human welfare; a lot of this tends to show up in my work. I think an artist's responsibility is to create work that speaks to what they care about and what's true to who they are. Ideally, everyone, artist or otherwise, would take interest in what's happening around them, but I think being authentic to yourself is more important than producing political work because it's in vogue.
What's the best way for someone to check out your work and provide support?
I post almost all of my artwork on Instagram. I've never had a gallery show and don't have a proper website yet. My music is all over the internet, Spotify, bandcamp, apple music, etc. I also perform somewhat regularly around Silverlake and Echo Park.
I can make prints of any of my work, and am also open for commissions; I can be reached for inquiries about either (or any other reason) via Instagram.
Contact Info:
JupiterPromanade
ChannelZ
Getting in touch: VoyageLA is built on recommendations from the community; it's how we uncover hidden gems, so if you know someone who deserves recognition please let us know here.