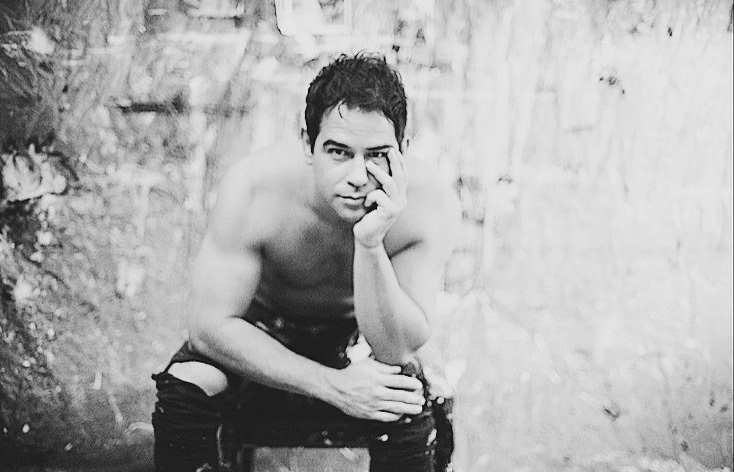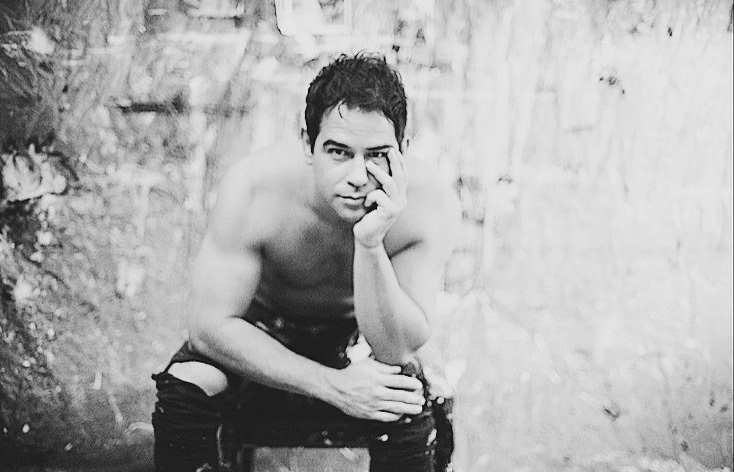 Today we'd like to introduce you to Jordn Lee.
Jordn, please kick things off for us by telling us about yourself and your journey so far.
I wish I could say I have a marvelous story where I was positioned to be an artist right from birth as if it was clandestine – As the spelling in my name would suggest. But my story growing up is one of basic normalcy. I grew up loving science, nature, and competition. I wanted to do every science experiment known to man. I was curious about the natural world and how it worked. I wanted to see every kind of animal and rock my environment could produce. I had this desire to do something different, create something new, and be the best at it. In a lot of ways I was making art at an early age. In ways we all were. I was creating experiments to find something that "worked." For me something worked when it created a new color, a chemical reaction, or was useful in some way, shape, or form to my small world in my backyard.
I organically became interested in aesthetics through my interest in nature. I always had an old 35mm film camera that I still use to this day, I would shoot nature photography from sun-up to sun-down. Then I would develop the images myself and manipulate the process to experiment with different light and effect. On a very subconscious level I was creating a different dimension in collaboration with nature. The best designer of all time is Mother-Nature and by saturating myself in her nurturing arms in west Texas and later in California I began to form my first work as an artist myself. At some point my small world became my open mind and my backyard became my studio,
In college I went on to study watercolor, advertising, and biology. I graduated knowing that I was more interested in a creative field than anything else. Sometimes you are meant to do what you have always done. That has settled on abstract painting and photography for now. I have aspirations to also be a writer and director. I want to always create something uniquely beautiful and authentic to my voice in response to the world around me.
Can you give our readers some background on your art?
I am an abstract artist who makes paintings. Although, they are hardly ever only composed of paint. They incorporate collage, textile, suturing, and mixed media that jump off the canvas. I create spontaneously after I find inspiration from the world around me and inside of me. I strive to inundate myself with intellectual, emotional, and spatial content so that I can continue making a body of work over my career that grows in complexity along with my progress as a human. I am inspired by history, spirituality, mythology, nature and what it means to be on this earth at this time. I use that inspiration to find a sense of location where the particular piece and I go to bring something new that fits together like a puzzle. Where the idea and the image fit together in beautiful unique imperfection. If I was to assign an overall message in my art it would be to find a harmony parallel to nature and make that part of your soul. Experiment and play and embrace differences. When you have your harmony in the right place then all of your imperfections get turned on their head and become beautiful.
Do you think conditions are generally improving for artists? What more can cities and communities do to improve conditions for artists?
I don't think conditions have ever been ideal for artists. At least not since The Renaissance. But I don't think artists go into it because of the outward conditions or validation. To create and venture into the unknown and surface with something anew is a need and not a desire for artists. That is the reward in itself. The validation comes secondary. That said, I think that in the current times it is easier to be an artist. I say that because of all the resources we have at our fingertips to both create and to share.
I remember at my first solo exhibition I wanted to incorporate interactive moments composed of props and statement pieces that were culturally significant. I had a human-interaction booth inspired by an old kissing booth, for example. And that booth became ground zero for selfie enthusiasts throughout the run of show.
I was confused at first when my paintings and ideas became sites for people to take photos of themselves with. I hadn't signed up for a relationship with an audience that was turning their back to my work and looking into their phone more than the piece itself. On one hand they were missing some of the experience. But on the other hand they were marking their experience. Like erecting a flag-pole and saying "I was there and I did this." I start to think that in a lot of ways that is what I am doing through my work. Raising my own flag pole in time and space. Selfie society and the interconnected-web of information that has hijacked our traditional social contract also allows for my work and that of other artists to be shared and for it to reach a much wider audience than could be done without a multimillion dollar advertising budget. That has a tremendous value no matter how you look at.
What's the best way for someone to check out your work and provide support?
People can see my work online at jordnlee.com or on Instagram @filmgrade_ but the best way to view my art is to see it in person. My studio is located in West Hollywood right in the creative hub of Los Angeles. To schedule a studio visit (as long as you aren't a murderer or robber) reach me through the contact page on my website. There I can also add people to my mailing list where I update people with new series images and exhibitions throughout the year. You can support my work by buying and/or sharing it with other supporters of the arts.
Contact Info:
Website: Jordnlee.com
Email: Jordnlee7@yahoo.com
Instagram: @filmgrade_
Image Credit:
Jordn Lee