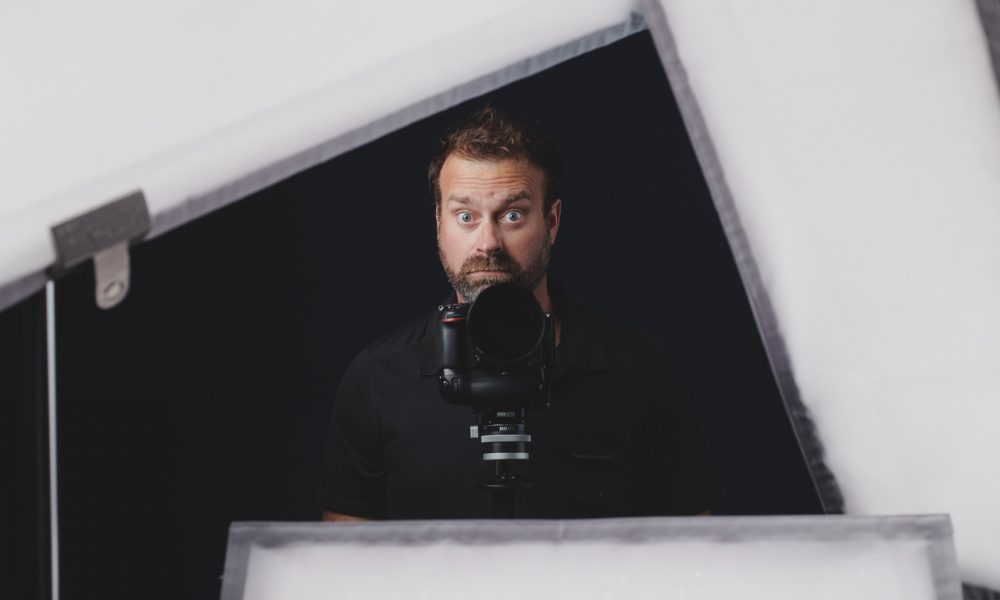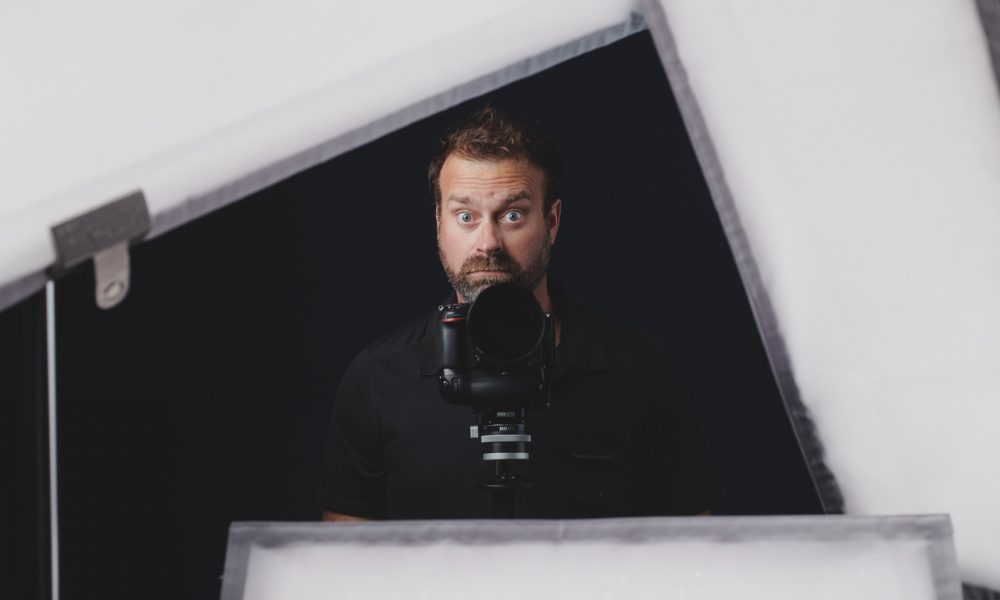 Today we'd like to introduce you to John Glover.
John, please kick things off for us by telling us about yourself and your journey so far.
I was involved in music my whole life but chose a career path in technology in my early 20's. I worked my way through the corporate world, and after almost 20 years found myself in a middle management position but getting burnt out fast. The corporate politics eventually left me longing for a different career path – something I had more control of.
I always had a left brain/right brain problem and used music and photography as outlets along the way. Photography was a hobby until about 2015 when I starting working professionally here and there – mostly freelance and budget assignments at first. The technical parts of photography (camera settings, lighting, equipment, etc…) were pretty easy for me to grasp; I just needed to develop my artist – which is a process that never really ends. I started dabbling in just about every niche in my spare time. I shot high school sports, a few weddings, events, editorial assignments, products, real estate, and then headshots. I was making some money at it part-time and using those funds mostly to upgrade my gear.
I found inspiration with some of the big photographers out there, particularly those that seem to have reached some level of commercial success – Joel Grimes, John Keatley, Sub Bryce, and Peter Hurley to name a few. In early 2015, I saw that Peter Hurley was putting on his headshot workshop near my house and I signed up on a whim. I thought, who better to explain a bit about headshot photography than Peter Hurley? I was blown away by how much I didn't know about it, but I was hooked on developing my own headshot skills. As they say, you don't know what you don't know. I immersed myself in headshot photography, even posting free headshot ads at the local colleges in their drama departments just to gain more experience. It paid off and I become an Associate photographer on Peter's Headshotcrew.com shortly after.
In the meantime, my career in IT was coming to a fork in the road. It was either time to find a new job or leave tech for good. The day my boss called me to bring me in for a round of layoffs and let me go, I was literally shooting a headshot in my studio nearby. I was already checked out with one foot out the door, and the writing was on the wall. It was time to go for it. I talked it over with my wife (who has been an amazing supporter of these endeavors) and we decided I would launch my photography business. That was almost 2 years ago and it's been a whirlwind ever since. One of the challenges specific to my situation is the fact that I needed to generate substantial revenue quickly in order to replace my income from the corporate world. It hasn't been easy, but I've hit some huge milestones so far, and it's been an exciting journey.
Since then, I've launched a portrait studio in Orange County, hired an assistant, and sold a lot of headshots to corporations, actors, models and many others in SoCal and beyond. I really enjoy the human connection involved in working with someone to help them achieve their best shot. This goes for a lot of the portrait work that I've begun to explore as well. I've become somewhat of a local authority on headshot photography, and now coach and mentor a few other photographers in this niche. In the meantime, I'm still working on that artist development by exploring lighting techniques in my Costa Mesa studio, and finding interesting trade and personal projects to work on.
On the portrait side of things, I'm inspired quite a bit by John Keatley's unique approach to creating somewhat surreal scenes using advanced set design and compositing, and my personal project, 'Arrival' certainly attempts to channel some of that energy. I can't be certain what the future holds for my photography business, but it's been an incredible way to make a living so far, and I'm excited to continue to develop my work.
Can you give our readers some background on your art?
In my headshot work, I attempt to coach and direct people to an amazing version of themselves that includes relaxed confidence and approachability. It is critically important that the viewer sees and experiences those elements in someone's headshot, even if only subconsciously. For most of us that aren't models or actors, it doesn't come naturally to have our picture taken, and many people really dread the headshot appointment before they arrive.
However, my goal is to diffuse those feelings quickly using targeted techniques, take control of the situation (whether my client is aware or not), and create a winning headshot that exemplifies a version of my client that people will feel most compelled to connect within the business or otherwise. That's really the only way to make a professional headshot in my opinion. If a headshot doesn't convey those things, it falls short in real-world usefulness.
Sure, the tech stuff is important, and I haven't cut any corners there. My go-to gear is Westcott Flex Continuous LED panels, a Nikon D850 (full frame 45MP camera) and state of the art tethering software from Phase One. Despite how unique some of those things are in a headshot session, it's the human connection and interaction that makes or breaks the shot. I think that is what sets me apart from most other photographers. If we aren't laughing and having fun in my headshot sessions, I haven't done my job properly. My clients almost always end up leaving in high spirits, excited to see the final results.
For my portrait work, it's more about telling a specific story – something that requires some level of discovery between me and my client. I do a lot of personal branding, environmental and editorial styled portraits, each of which has different objectives. So it really depends on what I'm trying to achieve for my client (who may or may not be the subject of my photography). Lighting is varied greatly depending on mood; connection with the camera might be powerful, or almost non-existent (more like being a spectator or observer through a window where little control is perceived).
I'm a big fan of a well deployed key light with targeted control of shadow density in my portrait work, and you'll see that in most of my portraits. I don't leave much to chance when it comes to lighting, which is also why I enjoy studio work as opposed to outdoor. I do both, but in the studio, I have complete control over lighting. If light hits my subject, it's because I purposefully put it there. Outdoors, you're almost always dealing with some level of mixed lighting (some lighting I place purposefully, and some that I don't). It becomes a little more about controlling and modifying light as opposed to deploying it when outdoors.
Some of my portraits contain compositing. When compositing, I go for realism as much as possible. I shot a book cover for Madleen Kane last year, and we settled on a concept where we would light a mic on fire in the portrait. I planned it out meticulously so that when all of the pieces were put together, it would be clean and believable. I'm very proud of that image and it was a ton of fun to create. It takes a small team of people to pull something like that off well. I'm not a bad retoucher, but if you want the best retouching, then it's not usually going to come from the photographer in the commercial world, and it's important for photographers to understand that.
I've been well served to recognize my limitations, bring in the right experts and manage the project on my clients' behalf as opposed to attempting to be everything to everyone. The quality of what you can produce will only go up when you bring in the right professionals to help create it.
Artists rarely, if ever pursue art for the money. Nonetheless, we all have bills and responsibilities and many aspiring artists are discouraged from pursuing art due to financial reasons. Any advice or thoughts you'd like to share with prospective artists?
Start small and don't become obsessed with equipment and gear. For some personality types, it's easy to feel like you really can't create something unless you have the latest camera, light, etc… Although that's sometimes the case, it usually is NOT the case. Push your art using the gear you already own. Equipment is often not as big of a barrier to creating work as people tend to think it is. You'll know when it's time to upgrade equipment, usually when you're consistently making money with your art. 😉
Also, there's absolutely no shame in working part-time and holding things down with another job. I did that for a couple years before I went fulltime. Focus on living simply and keeping costs under control. For example, if you don't have a huge car payment, house payment and expensive travel habits when you launch your business, it will be wildly easier to make the transition. You can always set those things as lifestyle/success goals later on and work toward them.
Speaking of goal setting, seek out professional business and life coaching from someone who really resonates with you. This can simply be reading the right books, or if budgets allow, a personal coach that you meet with regularly. It can make a world of difference to help tune up your mindset and optimism as you build your business.
Don't forget that if your goal is to make money with your art, then it truly is a business and you need to treat it as such. Although your art is obviously central to who you are and is literally the product to be sold, neglecting or ignoring key areas of business management simply because you don't enjoy them is a bad idea. Find help where you need it and can afford it, then make a plan to handle everything else on your own. Not all of it is fun, but it really is necessary if you're going to be successful.
What's the best way for someone to check out your work and provide support?
My main outlet for displaying my most current work is Instagram. I send a lot of people there to see my headshot and portrait work, as well as some other nuggets such as behind-the-scenes shots and a few other things. I try to stay engaged there as much as possible, and I'm planning to provide more videos and BTS related content there as my business continues to grow.
I also have a website. That's right – no dot com on the end; there are a lot of new top-level domains out there and I chose to go with dot photography domain. My website usually contains my latest portfolios for headshots and portraits, as well as pricing for some of my studio packages. I also have some advice articles and prep articles related to headshots there.
Contact Info:
Address: 1835 Whittier Ave. Suite A2 Costa Mesa, CA 92627
Website: https://johnglover.photography
Phone: (949) 432-5044
Email: john@johnglover.photography
Image Credit:
Sarah Jerger, Rocio Jahanbakhsh, Madleen Kane, Luke Weaver, Brett Duggan, Tammy Ngo, Rai Matthews
Getting in touch: VoyageLA is built on recommendations from the community; it's how we uncover hidden gems, so if you know someone who deserves recognition please let us know here.