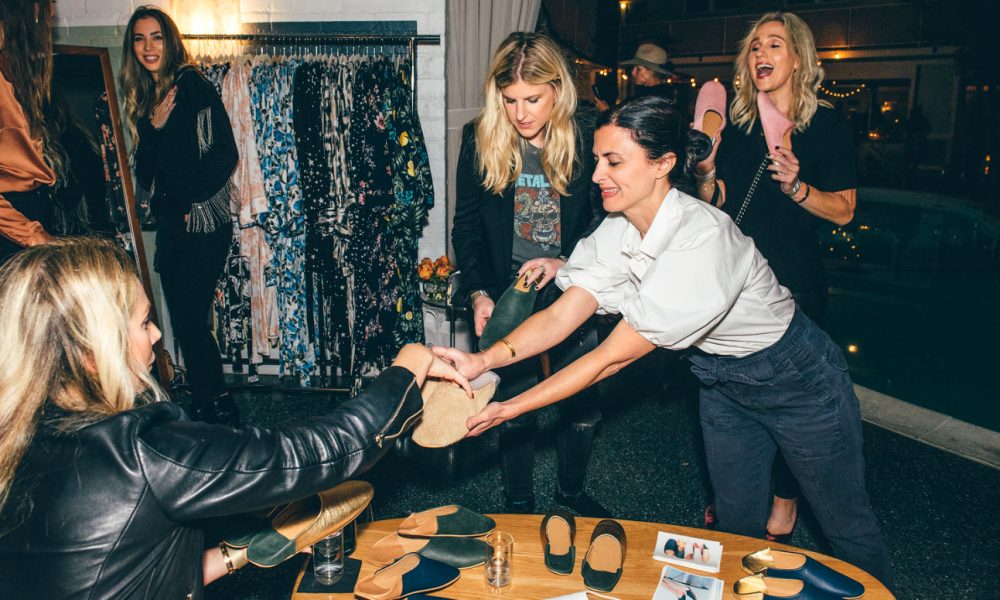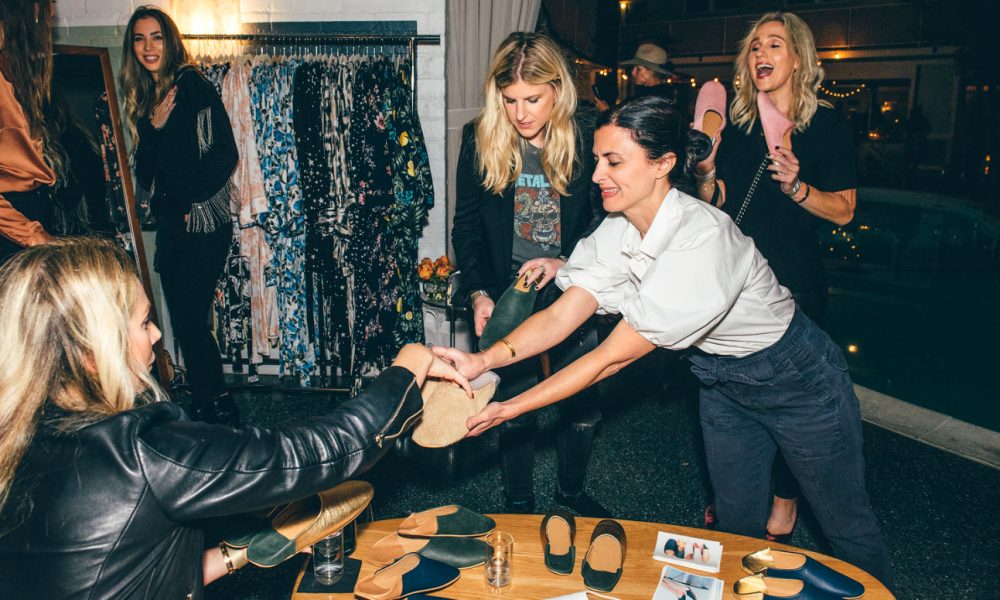 Today we'd like to introduce you to Jill Burrows.
Jill, please kick things off for us by telling us about yourself and your journey so far.
I grew up in Memphis, went to college in Tucson, and then moved to San Francisco, London, and finally, to Los Angeles. I was always into art and making things as a kid, so I gravitated towards an art degree in college. I studied graphic design, and that's what I did for my career before I got into product design. I lived in San Francisco during the original dot com boom, and it was incredible to be part of it. I had the chance to move to London with my job, and I jumped on it. Living abroad really fed all of my passions. But, ironically, my work life took a turn in a different direction. The company I worked for went under, and I started soul-searching.
I wanted to do something more tactile. When I was a kid, my mom was the development director of a museum in Memphis, and she brought home a catalog from an exhibit they were doing – Memphis in Memphis (Memphis Group's first museum exhibition in the U.S.!). This was the first time I became aware of the idea of "product design," and it stuck with me. I took a few fashion design classes at Central Saint Martins and Otis but was really passionate about things for the home. I ended up starting a line of bedding. It was around 2008 – terrible timing, and it didn't last long, but I learned a ton and got a trip to Italy out of it. And I know a lot about sheets!
I continued to freelance doing graphic design all the while, but I was constantly thinking of other product ideas and sketching. The idea I was most obsessed with was the slippers. I had actually sketched them years before when I lived in London. I had seen the traditional Moroccan babouches in little shops here and there. I was convinced that everyone needed a modern, well-crafted version of them to wear indoors. After I had kids and stopped wearing shoes in the house (with babes crawling on the floor), I finally acted on the idea and made it happen.
Can you give our readers some background on your art?
My line of leather babouche slippers are made here in Los Angeles. I buy the Italian and South American leathers from suppliers downtown, and then they're handcrafted in North Hollywood. I love working this way—right alongside the people making the product so that we can perfect things together. I actually spent about a year trying to have the slippers made in Morocco, which would have been a great way to honor my inspiration, but it just wasn't working out. By producing them in my hometown, I was able to communicate the details that I wanted in the pattern for the perfect fit, and we are in close communication all the time. People really respond to high quality.
I'm inspired by the ways people live their day-to-day lives in different cultures. With the babouches, I realized that there are so many cultures that don't wear shoes indoors (babouches were designed to slip on and off easily), and this made so much sense to me—especially when I was living in downtown Los Angeles with a new baby crawling on the floor. Lots of people have a collection of slippers for guests! I kind of dream of people doing that with my slippers.
On a deeper level, I believe that getting to know regular people when you travel—learning about and appreciating these little bits about their lives—creates a natural tendency to empathize when our worlds otherwise seem at odds.
Artists rarely, if ever pursue art for the money. Nonetheless, we all have bills and responsibilities, and many aspiring artists are discouraged from pursuing art due to financial reasons. Any advice or thoughts you'd like to share with prospective artists?
This is the million dollar question. Keep creating in your spare time, even if there is no reward in sight. I've spent lots of time on product ideas that never saw the light of day—either I realized they weren't viable or I lost interest. Eventually, you'll be led to the right thing to pursue. But, yes, even when that happens, money is always a struggle. In terms of starting a product business, if you intend to move forward with big plans and loans, I'd suggest getting a partner and a bunch of advisors. It's a big responsibility to bear on your own. If you move forward in a scrappier way by yourself, take advantage of every free resource possible to get underway. And find a friend, or a group online if that's you're thing, that you can exchange ideas with and motivate each other.
What's the best way for someone to check out your work and provide support?
You can buy the slippers on my website: www.shopjillburrows.com
Instagram: www.instagram.com/shopjillburrows
I have special collaborations in the works with hotels and brands who have a perfect use for the slippers. Sign up for my newsletter on the website to hear about these as they unfold.
Contact Info:
Image Credit:
Event Photo: Local Mercato
Styled Shots: Logan White
Product Shots: Jess Isaac
Getting in touch: VoyageLA is built on recommendations from the community; it's how we uncover hidden gems, so if you know someone who deserves recognition, please let us know here.