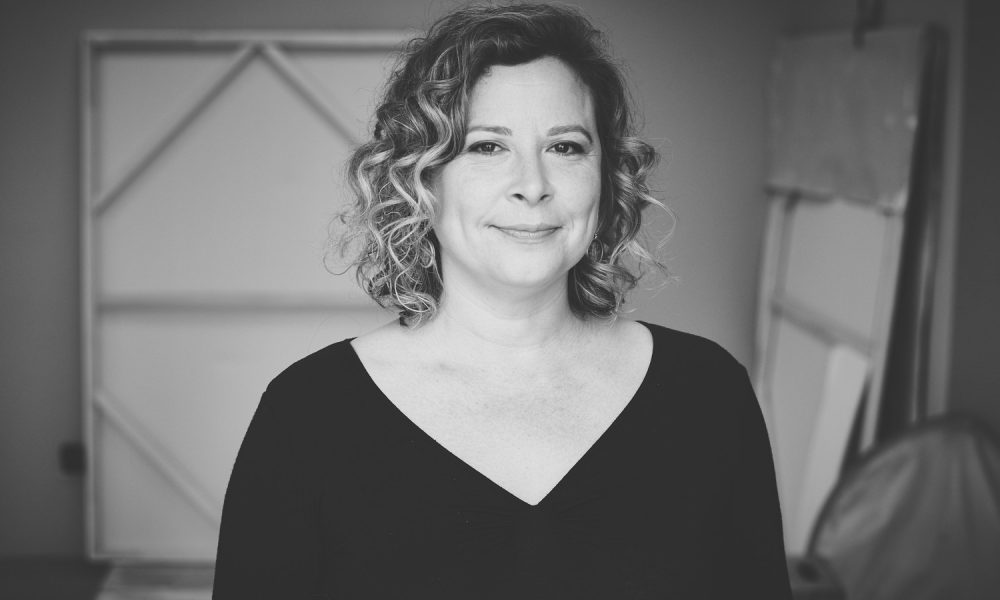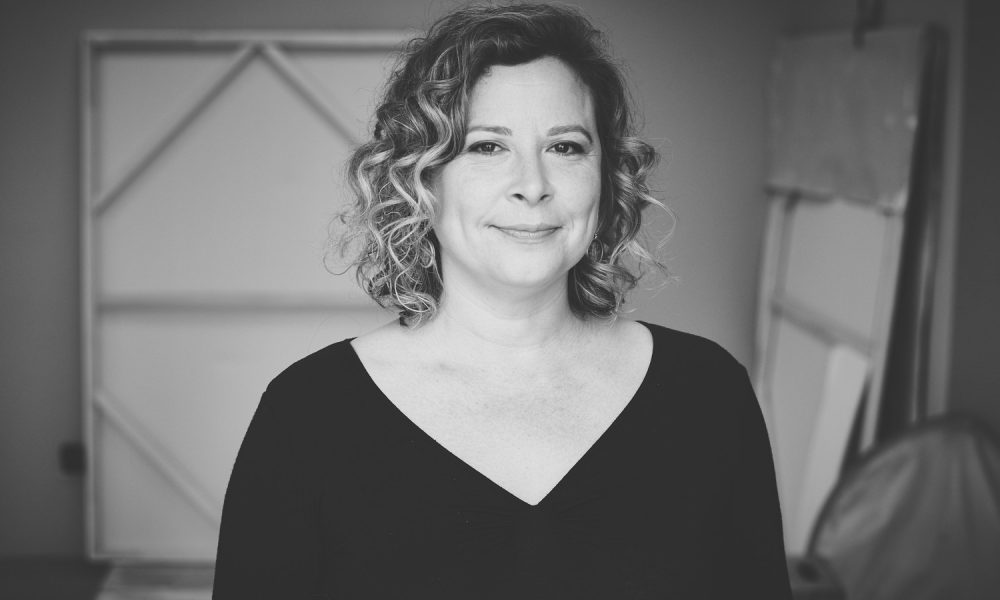 Today we'd like to introduce you to Jessica Hanna.
Jessica, please kick things off for us by telling us about yourself and your journey so far.
I grew up in Ithaca, NY which has an amazing art scene. I was on stage at 7 years old and found a feeling of safety and belonging in the theater that has never left. In Ithaca, I came up during Robert Moss' tenure as artistic director of The Hangar Theater (https://hangartheatre.org/) and a lot of my foundation about what theater is, can be and how it's made come from those years. He programmed and produced shows that were current and spoke to issues that were controversial and exciting. I also had a mentor & teacher, Gary Race, who showed me all the parts that go into making theater – there was more to it than acting. I went to college at the Theater School at DePaul University (https://theatre.depaul.edu/Pages/default.aspx) and spent eight years in Chicago doing anything I could to be involved in theater and make some sort of living. I acted, I did fight choreography, I co-wrote a play. I was happiest when I was part of making art. I moved to Los Angeles for a number of reasons, the top two being I had family here (my Mom grew up at 3rd & Norton in Koreatown and my grandparents were still there when I moved out here) and it was warm. Don't knock the weather, after Ithaca and Chicago, the sunshine made a heckuva difference. It took me a while to find my footing in LA. The Industry wasn't looking for my type and I wasn't comfortable or confident enough with myself to sell myself as an actor. I looked for what I knew how to do, theater. I slowly found my way into the theater community – acting, ass't directing, stage managing. The theater community is vast and spread out, just like the city, so I had to make an effort to find it. I went to see shows and found companies doing work that resounded with me; Theatre Movement Bazaar (https://theatremovementbazaar.org/), Zoo District (http://zoodistricttheatre.org/), Sacred Fools (http://www.sacredfools.org/), Evidence Room (https://www.evidenceroomtheater.com/).
I have always been excited by physical theater, theater that explores what happens when bodies, hearts, space & time collide to tell a story. In 2002, I took a workshop with the SITI Co. (http://siti.org/) and found a whole new set of tools/language/practice that not only deepened my work, it also deepened my commitment to theater creation. I've trained in their practice of Suzuki & Viewpoints ever since. I have had the pleasure and honor of working with the company on some of their projects and just recently joined their Board of Directors. The Suzuki & Viewpoints training addresses both the individual and the group through awareness and rigorous physical contact with space & time. This alignment of my passion & my body & my mind led to taking more risks and stepping deeper in to the theater community. In 2006 I co-founded Bootleg Theater (https://www.bootlegtheater.org/) with the owners of the space, Alicia & Jason Adams, and over the next 13 years, I learned how to run a non-profit arts organization, produce performance events of all kinds, make space for the artists of Los Angeles to work on new plays, dance & music and created a place for all of Los Angeles to come together, see themselves reflected, be moved and commune with a wide array of people. Working with hundreds of artists over those years taught me so much about art, space making and humanity. I am deeply grateful for the opportunity and proud of what we built. I have recently moved on from Bootleg and am currently freelance directing and producing both in LA and outside of it – just coming off a stretch of teaching & directing for Make Trouble (https://www.maketrouble.org/) in Wilmington, NC, producing 2 plays for Theatre of NOTE (https://www.theatreofnote.com/) at the Edinburgh Fringe Festival and directing a play for Adobe Rose Theatre (https://adoberosetheatre.org/) in Santa Fe, NM. It was an amazing few months of working outside of Los Angeles. Having the opportunity to work outside of LA opened my sphere of awareness and connections. I'm looking forward to being back in LA for the next directing jobs I have lined up, which is a great place to be based. We are a fantastic confluence of people, from all over the world, looking to connect and collaborate. It's one of my favorite things about LA. And of course, the weather. I won't ever get tired of the sunshine,
Can you give our readers some background on your art?
I believe art reflects humanity back at ourselves in order to illuminate who we are, which causes empathy and change. I always want my art and the art I support to do that. All kinds of art can do that. Serious or dramatic work isn't the only kind of art that makes you think about parts of yourself that may be uncomfortable to look at. I directed a production of Priscilla, Queen of the Desert, at Celebration Theatre (https://www.celebrationtheatre.com/) a couple years ago and on the surface that show looks like a frothy jukebox musical, but at it's heart it's about not feeling like you belong in the heteronormative white patriarchal society and making your own family from those that see you as you are and love you. So, we (I had an amazing team of designers & producers) made an incredibly fun, ingenious and eye-poppingly beautiful show that also made you weep with empathy. I am most fulfilled when my work aligns with my beliefs that space needs to be made and the mic given to people who have been oppressed and sensored by the heteronormative white patriarchal society that is America. Even as I attempt to make a living as an artist, I work to keep myself aligned with that belief. It's not always easy, cause a Queen's gotta eat. But when opportunity is presented that gets me in to a room that may not have that awareness, I am learning to ask that these ideas be looked at, that voices that are not white cis male voices be part of the collaboration. I have found that it is not only good for the art and the artists, but it also opens up the art to wider audiences. Which is what I want. I want more people from all walks of life to want to see more art and they will if they feel they are being seen. I have a focus on new work, though I have directed Shakespeare, working with a playwright to support their story the way they want to tell it is extremely exciting. Asking questions, giving resources, creating a team of collaborators that all focus in on how we can help tell this story is my jam.
What responsibility, if any, do you think artists have to use their art to help alleviate problems faced by others? Has your art been affected by issues you've concerned about?
I believe artists are always vital to every community. We hold up the mirror to the world around us and that is definitely needed right now. We are in a time when seeing ourselves for who we really are and taking responsibility for it is the only way to make change and move the culture forward. We have so much knowledge at our fingertips, it is irresponsible not to be aware of what is happening in the world around us. If artists aren't aware of the current political climate our art won't be relevant and audiences, who have access to the same knowledge, won't be interested in what we're making. We can't work with blinders on in the theater, it is a participatory art. The audience is the final player added to every performance and we can't pretend like they don't live in the real world. There are ways that theater can look at issues and events which give new perspective to audiences. The experience of live performance creates empathy because it is asking you to actively participate – there are studies that audiences start to breath together while watching live performance. It can be electrifying and therefore motivating. Even if it's not you up there making the choices that the characters are, you are still actively involved because it's live and therefore you care more. I believe the practice of active feeling, even in the dark of the theater, can change how you look at the world when you walk into the sunshine. Society always needs more of that.
What's the best way for someone to check out your work and provide support?
Currently, I am co-directing Justin Sayre's Ravenswood Manor at Celebration Theatre (https://www.celebrationtheatre.com/ravenswood) a camp horror play told in episodic form, so there's a new episode every week through Nov 24. I am directing a workshop of a new play by Sarah Tufts, Abigail, at Inkwell Theatre (https://inkwelltheater.com/) that will have readings/showings at the beginning of December. I am a member of The Kilroys (https://thekilroys.org/), an activist artist group working for gender parity in the American Theater and you can support us by producing and going to see the plays that are on our yearly The List (https://thekilroys.org/list-2019/) or make a donation to fund our work. I am an Artist in Residence at Thymele Arts (https://www.thymelearts.com/), a great arts incubator with multiple spaces for rehearsal & performance, and will be holding space for Open Viewpoints sessions there as well as producing and participating in performance nights in their spaces. And honestly, the best way you can support my work is by going to see theater. All different kinds of theater and performance. More than once a year. Be brave. Go by yourself to something that interests you, experience being part of an audience that feels something together. It can be transformative. And if you enjoy it, tell someone about it. Tell them why you liked it, what it made you feel, if you realized something about the world that was revelatory. I encourage you to experience the world through art. It's the best!
Contact Info:
Website: JessQueen.com
Instagram: @jessessa
Twitter: @yesqueenjess
Image Credit:
Lily Kravets, Carolina Xique, Mae Koo, Joey Guthman, Mae Koo, Mae Koo
Suggest a story: VoyageLA is built on recommendations from the community; it's how we uncover hidden gems, so if you or someone you know deserves recognition please let us know here.