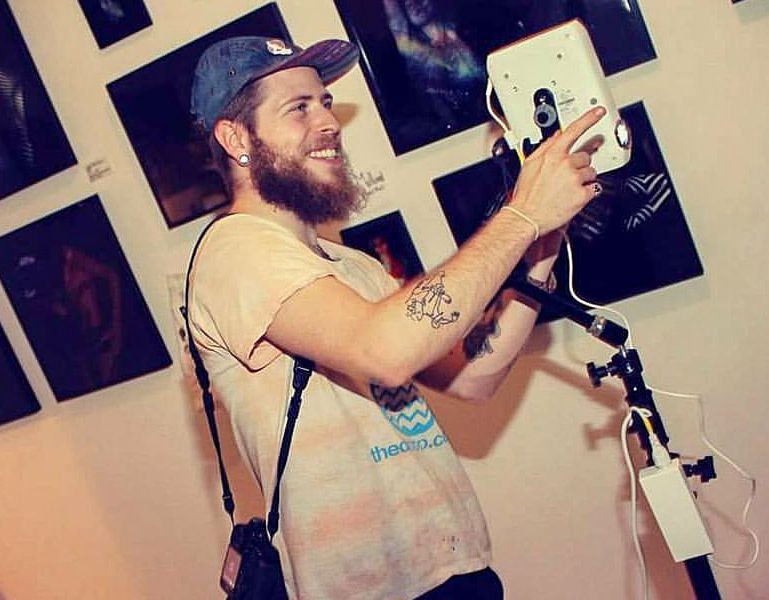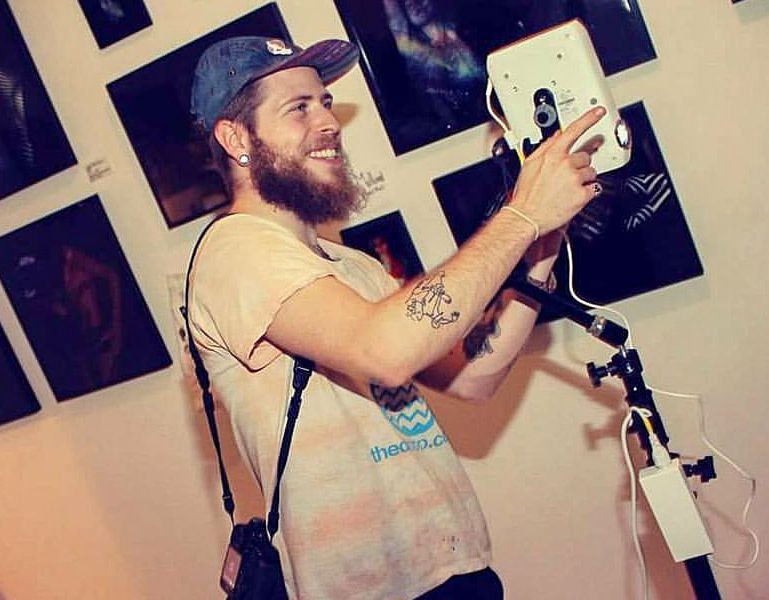 Today we'd like to introduce you to Jarid Blue.
Jarid, please kick things off for us by telling us about yourself and your journey so far.
I was born in Miami, Florida and I am currently based in Brooklyn, New York. I received my B.S in Hospitality Management at the University of Central Florida. I was creatively influenced during my childhood by my grandfather who created intricate pattern based paintings and my father who worked as a kitchen and cabinetry designer.
While I only started making art after finishing with school, I have been very prolific in creating photographs and paintings since then. I focus primarily on using the nude body as my canvas. Because of my hospitality background, I have been very interested in creating specific positive experiences for my models.
Can you give our readers some background on your art?
The photos that I create are part of my Light Bath series. I call them Light Baths because of the way in which they are achieved.
I "bathe" my subjects in bright light by projecting a variety of images onto them. The images can range from photographs of scenery and textures that I've taken, digital patterns I've created, or work from different artists that have collaborated with me.
My goal for these photoshoots is to provide a safe place for people to shed insecurities and to feel comfortable in their own skin. The bright light from my projector aids participants in unlocking deeper emotions that I then try to capture and present in the photos. Sometimes the most minimal lines can speak volumes and accentuate the human form or mask it completely and allow for the body to take on another presence entirely.
Through these photo shoots and images I hope to show the beauty and confidence that can exist in all bodies.
Artists rarely, if ever pursue art for the money. Nonetheless, we all have bills and responsibilities, and many aspiring artists are discouraged from pursuing art due to financial reasons. Any advice or thoughts you'd like to share with prospective artists?
I don't know if I'm the best to give advice, as I am still very much just barely getting by. But try your best to minimize your footprint and exclude things in your life that aren't really needed to succeed.
I found picking up freelance work that was related to what I was doing helped to supplement funds. These gigs weren't directly making my artwork, but they kept me doing projects that I found interesting and could sometimes teach me some new and valuable skills.
What's the best way for someone to check out your work and provide support?
People can visit my website JaridBlue.com
There they can purchase prints of my work, or even book a Light Bath photo shoot for themselves.
I was just a part of NudeArtLa's latest show and will be in their next exhibition coming this March.
I also was just a part of DoLA's 6th Birthday party, sponsored by Stella Artois, where I created an interactive Light Bath installation for guests to experience a Light Bath and have versions of the two companies logos projected onto their bodies.
Contact Info:
Image Credit:
Light Bath