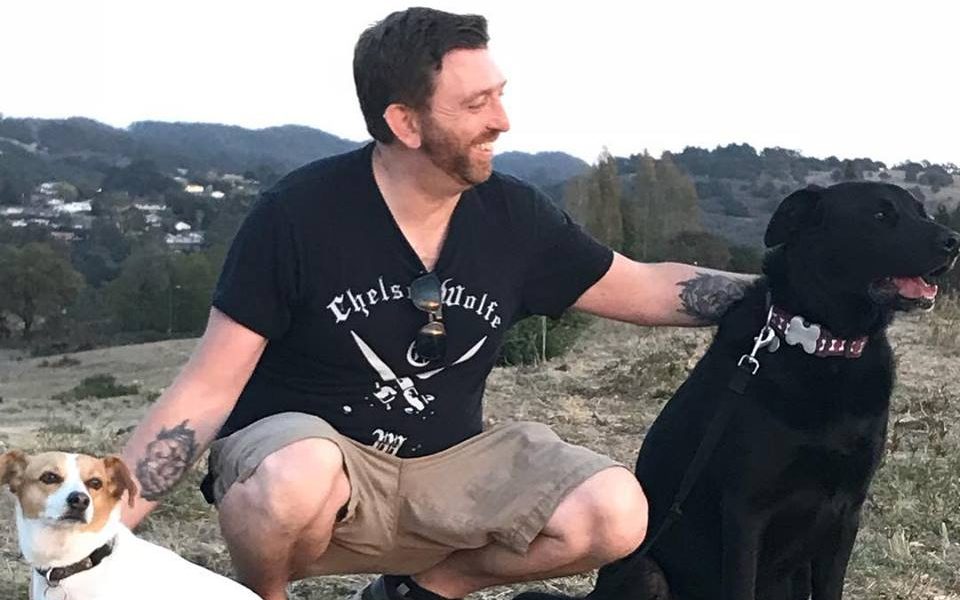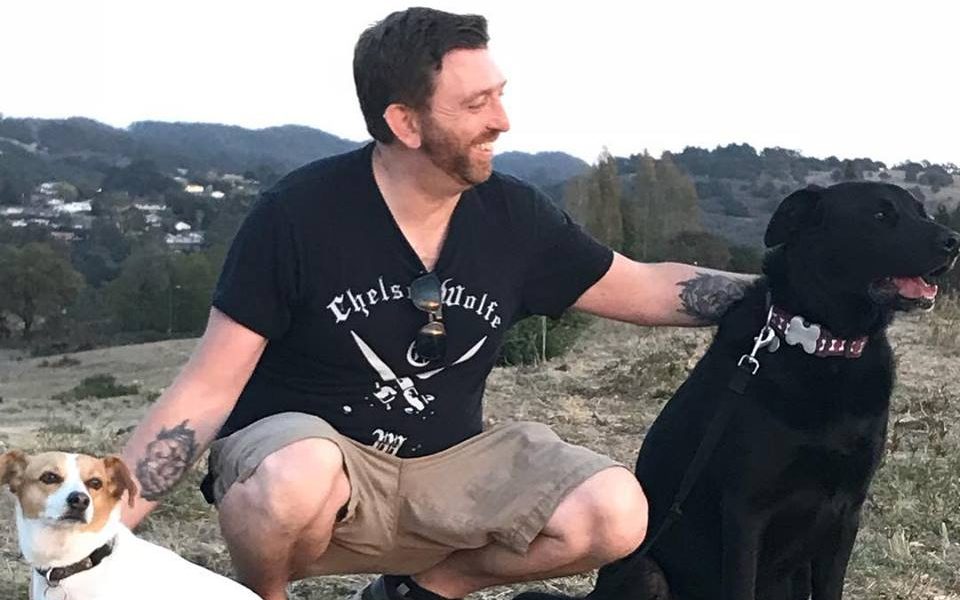 Today we'd like to introduce you to Gage Opdenbrouw.
Gage, please kick things off for us by telling us about yourself and your journey so far.
I was born in San Jose, CA, the son of a mechanical engineer from Poughkeepsie and a farmer's daughter from Nebraska. I was always a big reader, even as a kid, and very taken with and fascinated by the outdoors and the natural world. School was difficult mostly because it was boring, but by high school, I'd taken a serious interest in drawing and painting, and I was lucky enough to have a supportive family that pulled together so I could to art school in San Francisco. I lived in SF from the mid-90's until about 2011, I've been in Oakland ever since. I discovered a passion for painting in my early 20's that hasn't dimmed since, and I've shown in museums and galleries all over the country for the last 20 years or so.
I also have taught private classes and workshops in my studio over the years. I continue to paint daily, and show and teach. Over the years my work has progressed from a vision that was darker and more dramatic, toward focusing on the beauty of quiet moments, driven by light and a sense that if we pay attention, nothing is ever the same twice. So, painting has become more and more meditative. It's still cathartic as well, but has shifted focus. When I'm not painting, I sometimes play bass in rock bands, most recently garage outfit Mindless Things and punk/metal band Flat Black. You can also find me in the backcountry all over California, or just hiking closer to home with my dogs Hank and Oso.
Can you give our readers some background on your art?
I make oil paintings primarily, and there is always a basic theme: that of the moment made permanent. So, in that sense they are pretty much always meditations on the transitory, on the fleeting beauty of small things. On the brevity and poignance of our lives. I have a large ongoing series of figure paintings based on old family photos, both my own, and those I find, entitled "Garland of Hours". They're all about the passage of time, remembrance, forgetting, love and loss. However, I would say that this year I have been most engaged with painting landscapes, and interiors, finding inspiration in daily life.
So, it's essentially a 'vanitas' sort of message, to take the time to be present, to notice the magic of noticing, the richness of what's right in front of us. I think that there is something radical in making work that is intimate in scale and quiet in its content and its aims–it strikes me as a tonic, an antidote, for our times, which are increasingly dehumanized, and in which people are living lives that are increasingly disembodied, mediated by a screen, and constantly stimulated. My art is about connecting with this world, this moment, as it is, as deeply as possible.
How do you think about success, as an artist, and what do quality do you feel is most helpful?
Persistence, Focus. Heart. Humility. Hard-headedness. Having something to say. And here I'd like to say that success in the studio is the only kind there is, I am with Larry Poons on that one. The rest of it is business, which is an art of its own, but not art.
I try to define success as simply as possible: making paintings that make me excited to make more paintings. Paintings that communicate human experience, the joys and aches of our numbered days under the sun. To me it seems like there's a lot of ways to go about that, so I've got plenty to keep me busy.
What's the best way for someone to check out your work and provide support?
In person, you can see my work at several galleries nationally: The John Natsoulas Gallery in Davis, CA, On Center Gallery in Provincetown, MA, and Abend Gallery in Denver, CO. I also have a solo show coming up at Shasta College in Redding, CA, in March of next year. I'm also very happy to announce that I'll be in a book coming out next year, by John Seed, entitled 'Disrupted Realism', which will include a pretty amazing group of artists, I'm honored to be included.
You can see my work on Instagram (@gageopdenbrouw), and on my website www.gageopdenbrouw.com. You can support my work by collecting it, of course, by contacting one of the galleries listed above, or by emailing me here at the studio, contact info is on the website. I'm always happy to take questions about price and availability of particular works, I take commissions, as well, especially for landscapes, I also do make a point of doing some small paintings on paper that are available for prices that truly anyone can afford, I feel strongly that an original should be within the reach of anyone, again, email me and I'll send you a link to available works.
Contact Info:
Image Credit:
Photos: Francis Baker Photography
Getting in touch: VoyageLA is built on recommendations from the community; it's how we uncover hidden gems, so if you know someone who deserves recognition please let us know here.