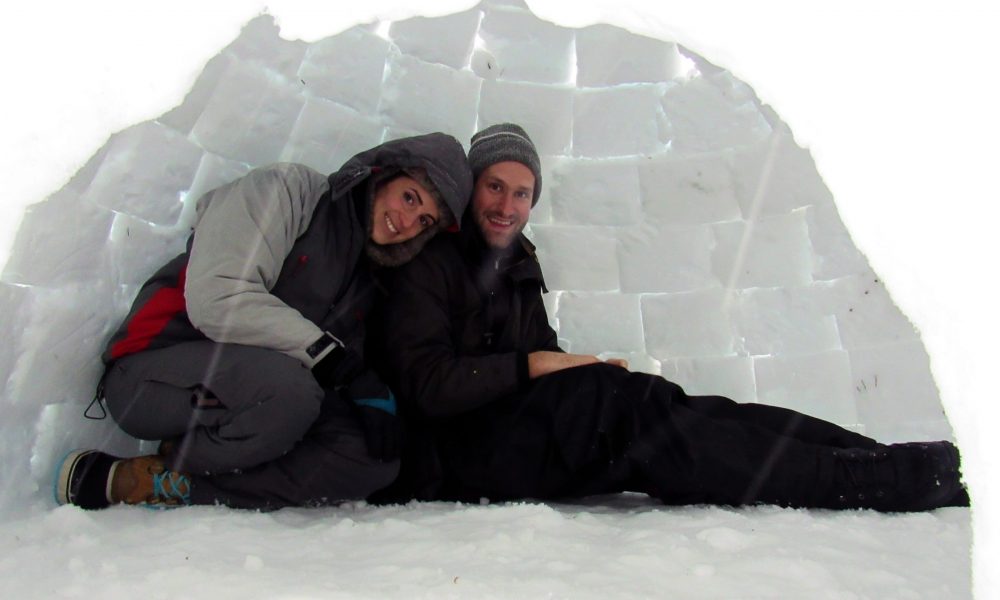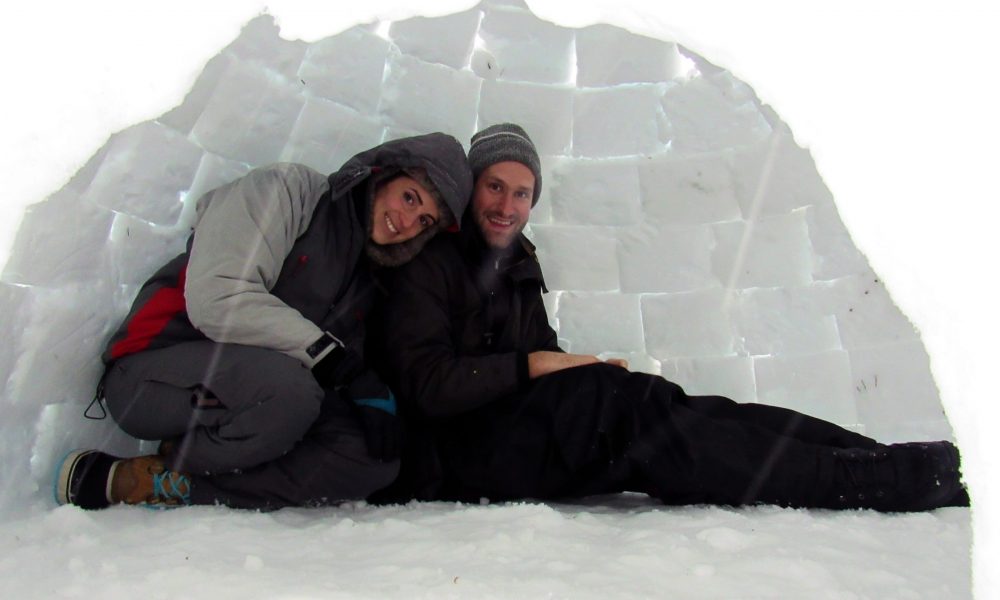 Today we'd like to introduce you to Eric Joseph Leffler.
Eric Joseph, please kick things off for us by telling us about yourself and your journey so far.
I was born and raised in Indianapolis, Indiana, to a Catholic family. I am the youngest of 5 kids (so, my family was obviously VERY Catholic). My parents were both high school educators, and my siblings and I all were really into sports. I am still obsessed with NBA basketball, especially my Indiana Pacers, even though I was a Cross Country and Track runner throughout school. The most common thread throughout all of my years of school was that I loved drawing and painting, so I was almost always locked away in my bedroom working on projects if I wasn't at one of my siblings' sporting events. In high school, I took every single art class that the school offered, and so naturally when I started college at Indiana University I just kept doing what I loved, and I ended up getting into the BFA Painting program there, which was a real life-changing experience for me.
I had some amazing professors and peers in the BFA program at Indiana, and we were in close contact with the MFA students as well, so I learned a lot seeing the struggles the older, sometimes "more established" MFA painters went through, compared to some of us more naive BFA kids, who were really just trying to find our voices at the time.
I also took lots of Spanish classes in college because I really wanted to learn the language, and I ended up graduating with a second major in Spanish. Because of that, I was lucky enough to study abroad one summer in Salamanca, Spain, which was another big, life-changing experience for me. I really fell in love with the Spanish culture and lifestyle and decided that I needed to figure out a way to get back there for a bit longer.
After graduating from Indiana, I got into an English Language "Cultural Ambassadors" program working at an elementary school in a small port/fishing town called Moaña on the west coast of Galicia, Spain. While Moaña was a beautiful place to work, I decided to live in the bigger city across the bay, called Vigo, and I would often take the ferry to work, which was really inspiring. During the first month or two living in Vigo, I met the beautiful Galician woman who would eventually become my wife and artistic collaborator, Lena Vieiro. I was only supposed to be in Spain for one year, but I managed to get renewed at the school for a 2nd year, and then my 3rd year I was able to get into the MFA art program at the local Universidad de Vigo which was a wonderful experience, and it was completely FREE because European higher education is the BEST!
So after three years in Spain and getting my MFA, my girlfriend and I decided to move to the U.S., and we got married in Indiana. We eventually moved out to Long Beach, CA in October 2014 and since January 2016 I have been teaching Drawing, Painting, and Art History classes at Coastline Community College's BEAUTIFUL campus in Newport Beach, CA. I have a lovely studio in Long Beach right behind our favorite bar, Joe Jost's, which serves the best-pickled eggs in the world, so things are going great so far!
Can you give our readers some background on your art?
I like to experiment with different ways of representing the urban landscape, which I use as the basis for combining my formal interests in color and design with my conceptual interests in politics, religion, and capitalism. The key elements of my paintings are architectural forms, colors, and patterns and how they contradict and interact with those of nature. These interests are superficial, but out of that superficiality emerge words and messages covering the surfaces of everything that immerses us in a capitalist society. I am fascinated by these words: storefront and restaurant signs, remnants of wheat-pasted flyers and deteriorated billboards, trucks and trains passing by with brand names or slogans across their exterior surfaces. These words function almost as short, efficient corporate "catcalls," and they are representations of ideas, principles or styles that are meant to occupy space not only in the physical landscape but also in the consumer's mind.
Words have become crucial to my work, usually as some sort of art historical or political reference, or as an allusion to literary characters and/or psychological concepts. My hope is that the viewer sees the words as clues to those ideas or references, indicating a deeper cynicism contradicting the candy-colored, geometric landscapes.
The words are also a means of incorporating elements of typography into the paintings, and I experiment with collage and printmaking techniques in order to avoid repetitive mark-making and flat surfaces in my paintings. In the collages, I often use Sudokus, crossword puzzles, and discarded Bingo cards as templates for color and compositional experiments which inform my paintings. They also introduce an element of chance to the work, diminishing my role in its creation.
I am truly obsessed with color, so my hope is that the colors attract the viewer to my paintings, while the brushwork, geometry, and patterns keep them visually engaged, and that the written messages keep the viewer thinking about the deeper meaning of it all long after leaving the exhibition.
In your view, what is the biggest issue artists have to deal with?
There are so many challenges facing artists today, but I am an optimist, so I try to always look at how those challenges can help me be a better artist and person. Technology makes being a "traditional painter" a bit silly in our modern world, where tablets and screens are everywhere, but somehow contemporary painting just keeps going and, in my opinion, getting better and better. It really is such a primitive urge, taking a pencil or a brush and drawing or painting onto a surface, creating other worlds with our imaginations, I don't think that urge will ever go away. In theory, having all this new technology should make painting obsolete, but it actually makes painting all that much more exciting and pushes it forward in exhilarating new ways. For example, when I think of an object I want to add to a painting, like a train or an airplane, I can immediately grab my phone or a computer and search for images and even other paintings of the same objects to use as references. At that point, it is up to me to make the decisions about how loyal I want to be to those references, and I think that is where painting separates itself from everything else: the artist's hand. We all have the chops; we've all been taught how to draw or paint "correctly," so then it becomes about figuring out the different interesting ways we can deconstruct the things we've been taught, or distort them stylistically to make them our own.
That is another challenge, though, figuring out how to make your work stand out in a world where we are all so connected to artists whose work we admire. I spend hours and hours looking at artists online and thinking "WOW! I want to paint just like them!" But I can't paint like them, and I shouldn't, because they are already occupying that space and there's no room for me there, I need to find my own space to occupy while also staying true to myself and my interests, even if that other painter is getting shows at the bigger galleries or has 10,000 "likes" on Instagram.
The biggest challenge sometimes is having faith in yourself, and convincing yourself that it is worth it, even if the financial or critical success never comes. When I am in the studio, and I am working on something I really love, my mind wanders, and I start to get lost in my own memories or nostalgic wanderings. If you have ever painted or drawn you might have had this experience, it is like a state of reverie, or a sensation of being in the past, present, and future all at once. Eventually, as the painting unfolds, things just become indescribably clearer in a way I would never even try to put into words, but I do think that sensation is what makes the challenge worth it.
What's the best way for someone to check out your work and provide support?
I have a studio at the Artist Coop/Creative Studios in Long Beach, CA where anyone can come to visit me any time.
You can also help keep me employed by signing up for my Drawing (ARTC120) and/or Painting (ARTC122) classes at Coastline Community College's Newport Beach campus. Classes are on Tuesday and Thursday evenings from 6-9PM!
Contact Info:
Image Credit:
Eric Joseph Leffler
Getting in touch: VoyageLA is built on recommendations from the community; it's how we uncover hidden gems, so if you know someone who deserves recognition please let us know here.