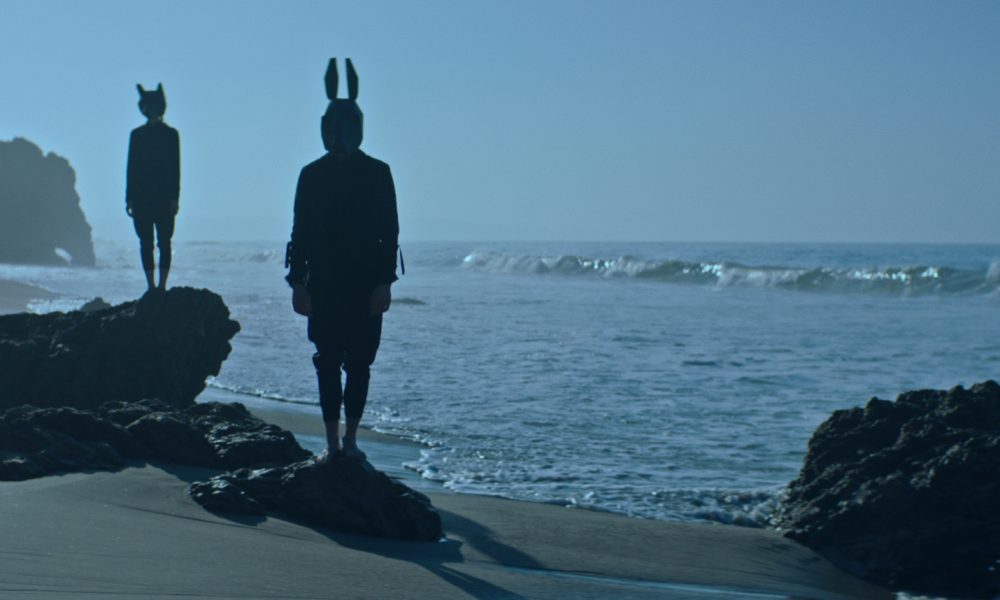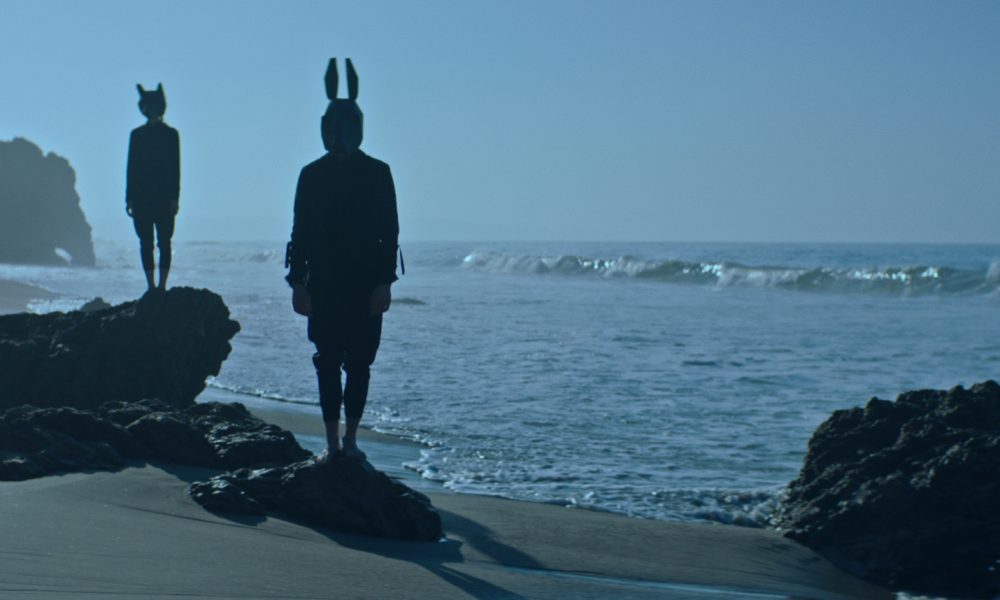 Today we'd like to introduce you to Eni & Nigma.
Eni & Nigma, please kick things off for us by telling us about yourself and your journey so far.
Eni: I first met Nigma in college over a class project. He was eccentric and his thought process was really deep and intricate. I was drawn in almost immediately through the visuals and designs.
Nigma: Eni was a firework. Her energy transitioned through her designs and was really alluring. The project was for collection development in college, and we were both inspired by Absinthe.
Eni: Right, yours was inspired by physical properties- visuals and colorations of the drink.
Nigma: And yours was the metaphysicals-the illusions that came with too much of the drink.
Eni: That was the start of conceptualizing for us and our first time working towards a similar goal. The way we worked was quite seamless, and through it, we found out we were really compatible.
Nigma: From there, we both graduated and worked for a few years in the industry for big names such as BCBG, Sue Wong, Monique Lhuillier, John Elliot, James Perse, Staud, Fenty and more. Both career driven, we pursued different facets of the industry. Myself, in patterns and production and Eni in design and technical design. It was a few years of really intense work where we were exposed to the "real industry."
Eni: In 2014, we were fed up with the lack of transparency, sustainability and education in fashion. In high fashion especially. Along the way, we were really impacted by the waste and negative footprint on the environment that fashion had. We were inspired to create a brand that was a marriage of our values and morals in the industry to address the social-economical and environmental issues. We founded VENIA on the pillars of ethical production, sustainable materials, cutting-edge technology to aid in production, smarter data systems, and cross-platform collaborations with different industries and influencers. We're both a bit nerdy, big storytellers, and we wanted our clothing to be interpretations of the study of spaces between fantasy and reality.
Nigma: We launched our first line in 2015, in a warehouse in the Arts District in DTLA. It was called Fractured Dystopia, and it featured a story about the two sides of human nature-the good and the bad, how they are still parts of us, and can either be used for good or evil. It was thoughtfully complicated, but the clothing was beautiful and was featured in Church Boutique in Hollywood shortly after.
Eni: That catapulted our journey forward. We realized that consumers are hungry for these stories, and that they wanted to learn more about the industry. VENIA gave them the chance to see it up close. We focus on interactive showings, and really dive into education and art. It's been a real honor to grow with VENIA and see the change it's been able to make.
Can you give our readers some background on your art?
NIGMA: We often pursue the subspace between Art, Culture, Design, Technology, and Nature. It is at these intersections that we find inspiration and our art takes form–and in these spaces that our life experiences translates into the seasonal studies that we release. We often describe our brand as the culmination of our experiences and the literal interpretations of our outlook on life. Whether it is the tactile hand feel of a garment, or the way it drapes and falls, we are very specific about how the material should look and feel and how that relates to our overall message. We're aesthetically a mix of raw textiles and tailored silhouettes.
ENI: We are also very passionate about our supply chain, preferring to be very hands on with it. This has led us to travel all across the globe to visit our fabric mills, leather tanneries, and trim vendors in person. These travels have often impacted our collections–as each experience transpires into new creative concepts and imaginative ideas. We hope that with each season that we release, we are able to spread our message of change through design. When we first started, we dreamt of creating a brand that focused on real storytelling through high design–a brand that put the focus on the imagery of today as opposed to one of the past.
NIGMA: Yeah, it was always our belief for people to relate to our clothing as conversational art pieces. We blend technology such as VR experiences and 3D rendering and printing to traditional techniques such as wet leather moulding, hand piecing and traditional foundation building.
ENI: We want people to invest in great clothing again and really experience the intentionality behind the design and know that it was made with great care-from construction to fiber. We make wearable, intentional 3d artwork that is as cool on, as it is in meaning. Our style is sleek, minimal-yet-utilitarian, and always includes thoughtful design. You can always find art and intention in each piece-we take great pride in each one we make. We prefer the focus to be on the product and story-we're a little elusive as people, our personalities really shine through our work.
Artists rarely, if ever pursue art for the money. Nonetheless, we all have bills and responsibilities and many aspiring artists are discouraged from pursuing art due to financial reasons. Any advice or thoughts you'd like to share with prospective artists?
Eni: Know your strengths. Sometimes, it may feel like an uphill battle, or a long dark tunnel-but I promise that the time spent honing skills will pay off. Learning to quickly adapt to various situations will allow you to be more flexible as an artist. Also, don't take things too personally. Often times, it's not you, it's just a timing issue.
Nigma: Don't be in debt. Personal debt will come back to haunt you if you aren't careful. Everyone struggles with this at first, but making sure to keep a good eye on your finances will help you in the long run.
Eni: Try not to lean on too many people/organizations. It's always nice to have funding, but knowing exactly the terms of your cash flow ultimately help you get better predictions on how well you can do on your own. VENIA was founded with $2,000 in the bank, and a LOT of willpower. We're still privately owned and self-funded. It can be hard, but the freedom is liberating. That being said, it's not a pathway for everyone. However, getting a good handle on where your funds come from gives you ground to stand on during negotiations.
Nigma: It's a journey. Staying power is stronger than just financial prowess. Slow and steady win the race. We remind ourselves of that all the time, and it's really proven to work.
Eni: Hang in there fellow creatives/entrepreneurs! Build a good support network, and give each other lots of hugs and encouragement. If one grows, we all grow together-and that's an amazing thing.
What's the best way for someone to check out your work and provide support?
Eni: Our work can be viewed in magazines, websites, blogs and books around the world. Aside from fleeting interviews on TV, we are on several social platforms, podcasts and websites. Our full collections can be seen on our website: www.veniacollection.com. Our name on all socials is under @VENIACOLLECTION.
Nigma: We love meeting and connecting, so subscribing to our website or chatting us up on social media is a great way to stay in tune with what we're up to. You can shop us online or in LA at Church Boutique on Melrose, and Rogue Collective in the arts district. We're working on a global shopping presence and are looking for partners to grow in this area.
Eni: We're also focusing on doing more interactive popups and trunk shows this year, so we may be coming to a city near you soon!
Contact Info:

Image Credit:
Cameron Dunbar (photography), Lloyd Galbraith (photography), Lowell Taylor (photography), Aaron Kim (photography), Ed McGowan (photography), Di Henri (photography), Gia Azevedo (photography), Chris Night (photography)
Getting in touch: VoyageLA is built on recommendations from the community; it's how we uncover hidden gems, so if you know someone who deserves recognition please let us know here.