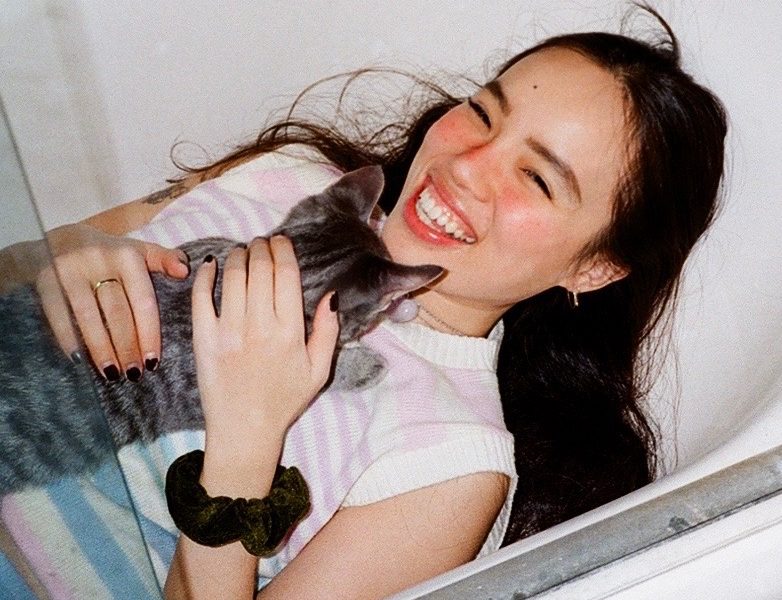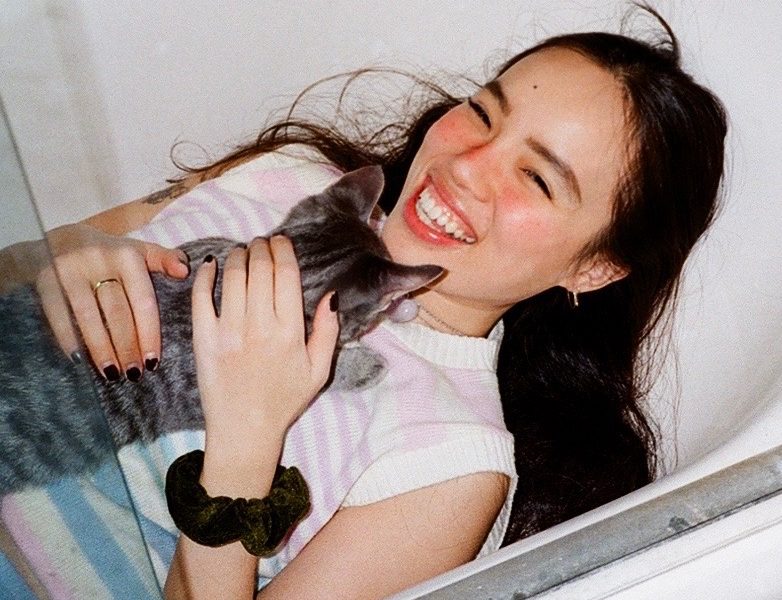 Today we'd like to introduce you to Dier Zhang.
Dier, please kick things off for us by telling us about yourself and your journey so far.
I was born and raised in China until I came to the states for college when I was 18. Growing up, I was extremely lucky to be able to experience different forms of art including dancing, drawing, calligraphy and more. I wanted to be a full-time artist. While I was encouraged to do all these things, they were always considered "extra curriculum activities" by my parents, as school work remained the focus of life. I was forced to quit all of my artistic explorations when I entered grade 8. It was engrained in my mind that my life goes anywhere being an artist. It was not until my sophomore year in college when I finally realized and accepted the fact that I need to make art to express myself.
It started with video art and performance. I became very interested in the making of digital imageries and was fascinated by the different experiences that they bring to this world. I was this Chinese girl who spoke broken English in a preppy collage in Virginia. Video art helped me ground myself and gain confidence. For the first time, I learned that it's okay to be different and my uniqueness is appreciated.
Just like when I was a kid, I've always been interested into many different things. I moved to NYC and worked for my dream fashion brand Acne Studios after college. I met the coolest friends and had the best time there. Soon I decided to pursue a Master's degree because I knew that my calling is in art-making. I went to Pratt Institute in 2017 for an MFA program in communication design. During my time there, I was thrilled to be learning so many new things. My medium of art-making expanded to sculpture, installation, graphic design, and I picked up ceramics on the side. Fully immerse myself in art brings me so much joy. I had the opportunity to work with so many amazing creatives and produced works that expressed who I am as a person.
Now I work at the David Zwirner Gallery, where I get to work with the most exceptional artists around the world. Being able to witness great art in the making is an absolute privilege, and I'm grateful for it. While learning a lot working with the best expertise in the industry, I'm also very involved with local communities and the independent art scenes. I truly believe that the younger generation of emerging artists are going to be the ones who educate the rest of the world of the possibilities of art.
Can you give our readers some background on your art?
I hope to bring a refreshing and innovating perspective to our cultural norms through my art.
In 2016, I joined art publishing collective, Modes Vu, as editor and graphic designer. Modes Vu is an independent publishing network that works with artist collaborators in Shanghai, Hong Kong, New York, and Berlin. To challenge what imagery information means to the 21st century, we focus on curating image-based work that was produced by a cellphone camera. We call this the "21st century sentiments". We produces print editions, photographs, books, and zines. For the past four years, we have showcased our work at professional art book fairs such as the Museum of Modern Art (MoMA) PS1 Art Book Fair, New York School of Poetic Computation Tech Zine Fair, and Pioneer Works Press Play Fair. (Link to work: https://dier.cargo.site/Modes-Vu-Independent-Publishing)
One of my favorite project is "Comfort Touch". The work is a comparative visual study of gynecology medical tools and kitchen tools in the form of a 6"x 9" zine. I was drawn to the striking similarities between the objects in terms of shapes, materials, and behavior. Through juxtaposition, the zine positions the domestic alongside the clinical, to expose the historical oppression of women. The design parodies a commercial product catalogue demonstrating a tongue-and-cheek sense of humor in this conceptual and thought-provoking work.
"Comfort Touch" has been exhibited at Artosino Gallery (NYC), Greenpoint Gallery (Brooklyn), as well as Vanities Gallery (Paris, France). The Artosino exhibit was well-reviewed and received extensive publicity, including ABC and NBC News. While, the Vanities Gallery show was reviewed by Harper's Bazaar China and Artron News, a reputable Chinese media channel specializing in arts and design. Additionally, "Comfort Touch" has been reviewed by well-known art critic Lori Waxman and published on Waxman's website and LUMPEN Magazine. I'm also super proud to say that the visionary art book collective Printed Matter in New York City has recently decided to include "Comfort Touch" in their collections as well. (Link to work: https://dier.cargo.site/Comfort-Touch)
Another project that is worth mentioning is "Make/Use", currently showing at "Artists Tools" exhibition at Special Special (NYC). Special is an art and design space created by the Wen-You Cai, the daughter of the celebrated artist Cai Guo-Qiang. The gallery works with the most innovative artists and remains a strong and indispensable force in the vibrant visual arts scene in downtown New York City. The magazine, Marie Claire owned by Condé Nast, recently interviewed my work there for a review they wrote about the show.
Our lives are saturated with an abundance of standardized consumer products. These cheap, durable objects are by definition universal and practical. "Make/Use" deconstructs our relationship with objects by creating site and context-specific tools. These unique objects are intentionally limited and inflexible: they aren't versatile nor can they be mass-produced. In fact, each edition of the same tool is a little different from the next. For the installment at Special Special, I created a new series of this work on-site to better communicate the essence of the project: to question the notion of functionality, to explore the performative potential of the project, and to give agency to objects. The work inspires mindfulness in our interaction with the everyday materials and objects that define us as a society. (Link to work: https://dier.cargo.site/Make-In-Use)
The last project I want to mention is my video work "Collective Rituals". In this experimental video project, I take a closer look at the formation of public space and the constitution of spatial relations. Filmed in Los Angeles, CA, where cars are the primary means of transportation, clusters of bodies and cars move and create new space while interacting with each other. The spatial relation between the bodies and the shared spaces changes constantly. It seems like this never-ending action of moving through space seems almost ritualistic to me.
This work has been well received with international film awards. For example, it was selected to the Finalist of Los Angeles Cinematography Awards for Best Film Editing in December 2019. In addition, it also won the Best Experimental Film in the Golden Valley Global Cinefest, the Best Experimental Film in the Cult Critic Movie Awards, and the Outstanding Achievement Award in the L'Age d'Or International Arthouse Film Festival. (link to work: https://dier.cargo.site/Collective-Rituals)
Any advice for aspiring or new artists?
It is a very lonely practice, a lot of time spent with oneself. While we've all been told to just reach out more and get more involved in general, it is hard sometimes to put yourself out there and constantly trying to keep up with the rest of the world. I personally struggle with this too, given that I'm not the most extroverted person. My best advice is to accept the fact that even if you are trying your best, it is impossible to know every single person and to show up at every single event. Take it at the pace where you feel comfortable and confident, keep doing you, do make the efforts, and they will come to you!
What's the best way for someone to check out your work and provide support?
Exhibitions
2020 Make/Use, Artists' Tools, sculpture, Special Special, New York, NY (catalogue)
2019 Comfort Touch, Out of focus/Ambiguë, Graphic Design, Vanities Gallery, Paris, France
2019 Comfort Touch, Fall Salon Show 2019, Graphic Design, Greenpoint Gallery, Brooklyn, NY
2019 Comfort Touch, WHAT A WOMEN 何谓女,Graphic Design. Artosino Gallery, New York, NY
2019 8 Keychains, sculpture, installation, SLEEPCENTER, New York, NY
2016 Collective Rituals This Is Where We Collide, Video, Studio 23. Richmond, VA
2016 Reality Collects, This Is Where We Collide, Photography, Studio 23. Richmond, VA
2016 Collective Rituals, This Is Where We Collide, Video, Joel and Lila Harnett Museum of Art, Richmond, VA
2016 Reality Collects, This Is Where We Collide, Photography, Joel and Lila Harnett Museum of Art, Richmond, VA
Awards and Achievements
2020 Collective Rituals, Best Experimental Film, Golden Valley Global Cinefest (GVGC)
2020 Collective Rituals, Semi-Finalist, Best Experimental, Festigious Los Angeles
2020 Collective Rituals, Selected, Experimental TRMF Animation Competition
2020 Collective Rituals, Best Experimental Film, Cult Critic Movie Awards
2020 Collective Rituals, Finalist, Best Film Editing, Los Angeles Cinematography Awards (LACA)
2020 Collective Rituals, Selected, Best Experimental Short, Indie Short Fest
2020 Collective Rituals, Semi-Finalist, Best Short Film, Asian Cinematography Awards (ACA)
2019 Collective Rituals, Outstanding Achievement Award, L'Age d'Or International Arthouse Film Festival
2019 Collective Rituals, Award of Excellence: Experimental, MEIHODO International Youth Visual Media Festival
Contact Info:
Image Credit:
All credits to Dier Zhang
Suggest a story: VoyageLA is built on recommendations from the community; it's how we uncover hidden gems, so if you or someone you know deserves recognition please let us know here.