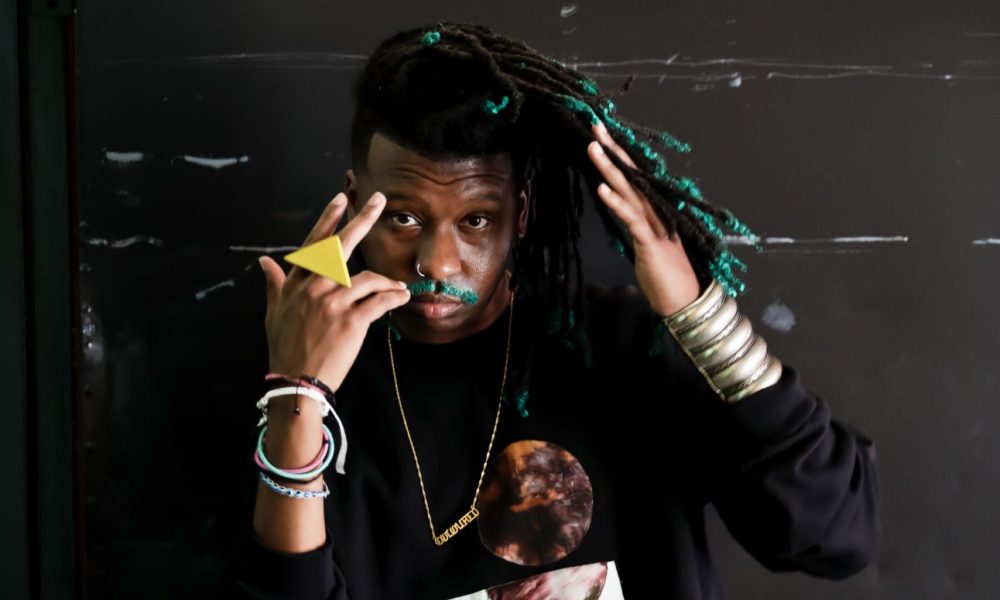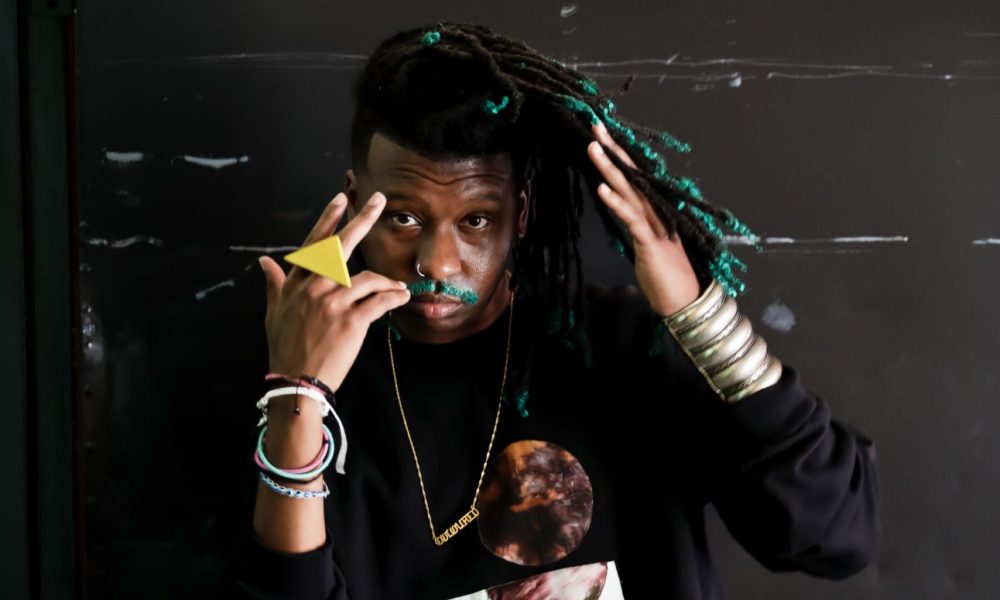 Today we'd like to introduce you to Def Sound.
Def, please kick things off for us by telling us about yourself and your journey so far.
Growing up as a Seventh Day Adventist child of immigrants (father from Panama + mother from Belize) in South Central Los Angeles in a food desert on a plant-based diet back in the '90s is pretty rare. Starting out on the slam poetry scene, I found my voice in intimate settings, I then used those tools to own my perspective in LA's underground music scene.
My first tour was opening up for Avant-Garde R&B group J*Davey (there would be no Syd The Kid or The Internet w/o J*Davey) and LA rapper Blu, this tour was the launchpad for the nomination and subsequently winning of a coveted spot as one of LA Weekly's "Best New Artists to Watch 2017,". In 2018, the Grammy-considered track, "Propane," was lauded by Miguel and Raphael Saadiq, along with the single "(A)Gain" earning a spot on BBC Radio's Year-End list. As a polymath, I'm in a constant state of shifting, unraveling, and becoming as I expand outside of music w/ the clothing line and social justice movement NO.BODY.IS.ILLEGAL.
(NOBODYISILLEGAL.shop). It's my life mission to make sure people know and respect the spectrum of artists and people South Central can and does produce. My mantra is "From South Central To The World."
Can you give our readers some background on your art?
I feel like I'm a jazz musician w/ words. I bring melanin + sunlight in the form of music, poetry, sound collage and design.
The why behind my music, the deeper intention I create is to found the South Central/South Centered Cultivation Center.
It is a live workspace for artists to cultivate their art while stabilizing their lives while directly impacting their community.
I'm talking about a garden and grocery, a space teaching artists to become teachers, teaching adults how to teach the youth to code and grow weed, grant writing workshops
Giving the present purpose and watering the future.
We have to get more sustainable.
The pressure being applied to us is from society is one we've been conditioned to make diamonds out of, but how many of us are actually shining? We have been taught that there is something easy or less important about what we do.
So, we create it in hopes that the market responds and that idea actually keeps us from creating anything of value.
My goal is to present the innerstanding that an artist is as important as a doctor to a community.
I'm here to shift the narrative, this is my life's work. You should know I'm from South Central.
What responsibility, if any, do you think artists have to use their art to help alleviate problems faced by others? Has your art been affected by issues you've concerned about?
Crash was a terrible movie, but if there is anything to be learned from it is that everything is connected, nationally, locally and internationally. If one of us is oppressed we all are oppressed, America still hasn't owned up to slavery, and decolonization is generational work. I know that the artist is the electrician sent to spark the minds of those eager to change the condition of the conditioned. The role of the contemporary artist has always been to be a mirror for society, no matter the medium. The poets will be the last, to tell the truth about us. I'm interested in exploring the nuances of those truths.
What's the best way for someone to check out your work and provide support?
You can see my work via Spotify or Apple Music, just type in Def Sound or go to Defsound.bandcamp.com. I'm more into fellowship over followship but the best way to keep up w/ the curated version of my story is on IG @def.sound or Twitter @defsound.
+ 10/26 – Madame Siam.
+ My latest release: HIDE n SEEK feat. Zeroh, Pink Siifu, and Aye Mitch is out now.
https://song.link/us/i/1477957371

+ Support my visual museum COLOREDTV at
https://locallygrown.tv/coloredtv

+ New song HIDE n SEEK feat. Zeroh, Pink Siifu, and Aye Mitch dropping 9.9.19.
+ COLORED Disc 1ne is out now via Mango Disc Records on all streaming tings.
+ NO.BODY.IS.ILLEGAL clothing merch and movement at NOBODYISILLEGAL.SHOP.
Contact Info:
Image Credit:
top to bottom: DOM FERRIS, (COLORED Disc 1 album cover) by Patrick Martinez, Anthony Brooks, Holly Vinyl, Elijah By Design
Suggest a story: VoyageLA is built on recommendations from the community; it's how we uncover hidden gems, so if you or someone you know deserves recognition please let us know here.