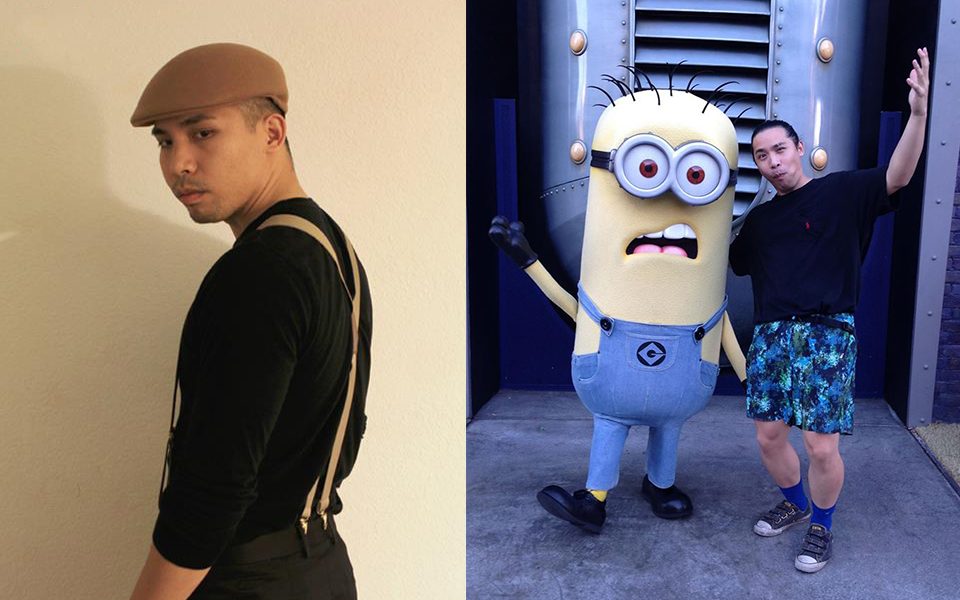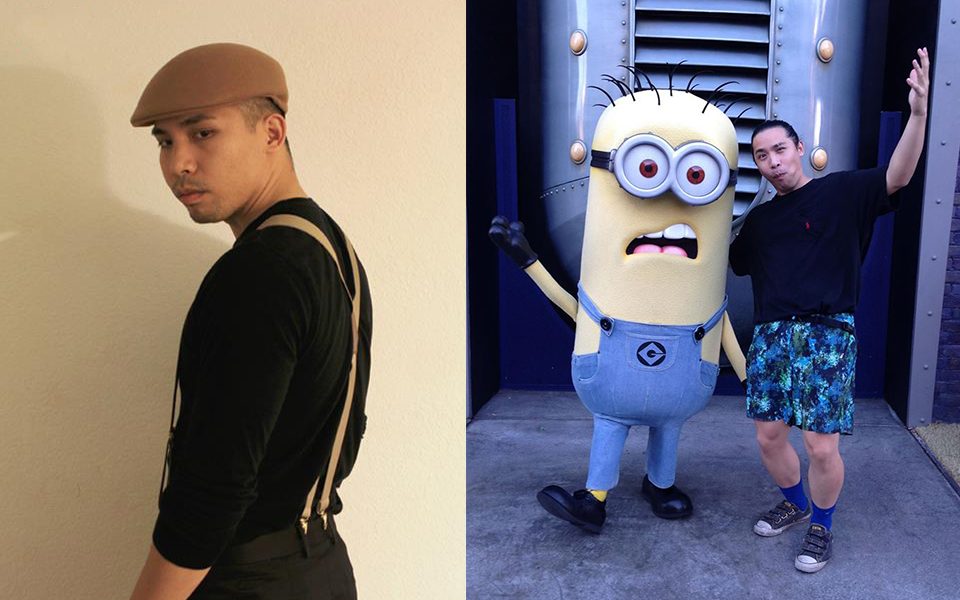 Today we'd like to introduce you to Dave Quan.
Dave, please kick things off for us by telling us about yourself and your journey so far.
I've always been into art and I started out drawing because of my older brother. He was a big influence on me while growing up and becoming involved in the arts. I will always be grateful to him. So, let's see, I graduated with a Graphic Design degree, I never was into photography per se, I never thought that pictures would be of relevance. But that would change when I got my hands on my older brother's hand-me-down camera in 2010, a Canon 7D. From then on, I would teach myself, learning the basics of what ISO, aperture, and shutter speed were through youtube and studying the works of other contemporary photographers like Emily Soto, Amanda Diaz, Erik Almas, Peter Hurley, Phlearn, Felix Kuniz, Lara Jade, Sue Bryce, and many others.
From 2010 – 2012, I was still freelancing as a graphic designer and when 2013 came around, I landed a full-time gig as a graphic designer. This job also required me to photograph products which I was very interested in. I began to take the craft a little more seriously and really delve into lighting and how it correlated to the camera. I eventually started to transition my career in graphic design into photography. Though it was still hard to land a consistent job as a photographer, I kept at it and continued to learn the craft and kept on shooting. I met Adrian Zaw of Zaw Studios and we briefly worked together where he would need photographers to shoot events. I began to also shoot concerts in the indie scene, my first concert was for my good friends' band The Electric West. To keep a flow of income, I held brief employment with companies between 2014-2015 doing graphic design, and eventually in 2016 landed a gig as a part-time product photographer for a start-up company in Los Angeles. I eventually got a full-time gig as a Product/Lifestyle photographer for a streetwear company and at the same time, still shooting for the start-up company on weekends. Around 2017, the start-up company was picking up steam and I transitioned over to be with them until 2018.
I would say around mid-2018, I began to lose interest in photography, I still shot personal projects but it just didn't feel fulfilling anymore. I was burnt out from photographing for my day job. The nail-in-the-coffin that made me start to question whether or not I wanted to continue was losing my older brother in November of 2018. It was something that came sudden and really put things into perspective about life. He is survived by his 9-year-old son and his wife. My brother had a passion for photography, capturing memories with his family, especially his son's milestones. Like all loved ones who have passed, I had to look through his personal belongings and when I got to his computer, I found most of his photos throughout the years when he started shooting digitally around 2001 – 2018. As tough as it was to look through his belongings, I saw a shot of him that I had photographed during one of our big family events that brought me to tears as this was a time he was still here and I got a still, a physical moment in time that I can remember. I had to really dig deep and see if I wanted to start photographing again, so around April of 2019, I reached out to a NY model that was traveling to LA, I conceptualized, put the outfits together and we shot a space theme. I found joy in seeing my vision come together again and slowly but surely, I got back to shooting concerts, portraits, and creative product shots. But it took an unfortunate event for me to really pick up a camera again to find the joy in it again.
Can you give our readers some background on your art?
Hmmmm… this is tough because I am kind of all over or what I like to say, "I am a jack-of-all-trades". I can shoot lifestyle, product/editorial photography, concerts, portraits, fine art, etc. But if I had to choose one or two, I would choose portraits and creative product photography. I also really enjoy concert photography, so I guess that's three I would choose, right? LOL. I love to create imaginative type shots, right now, I'm really into space or ethereal stuff so I will conceptualize by googling or looking through Pinterest for ideas and go from there. I try to be budget-friendly because I'm forking out the funds to create and try to keep things as simple as possible. Being a photographer is like being an illustrator, you draw or paint with your ideas through a camera. I hope that when people see my work, they see the love and passion that I put into the photograph. Why do I create? Because I love seeing my vision come to life. But it wouldn't come to fruition without the help of the models, my friends, and make-up artists that agree to work with me on it. At this point-in-time, I am not fortunate enough to make a living from photographing what I love to do. I do, do the aspects of photography that are mundane at times that brings me a source of income to pay my bills and fund the stuff I want to do. That's the reality of it. But if you are passionate about your photography, you will do it because you want to, not because you have to. Photograph what you love and don't let people put you down or allow them to get to you. I have run into many people who question why I am in this profession and other photographers who will talk down about your work because of their own insecurities or jealousy. Like many artists, I am my worst critic, but I know I have to believe in myself in order for my work to get better. So, believe in yourself and keep making art.
How do you think about success, as an artist, and what do quality do you feel is most helpful?
I define success as being happy. If you are happy with what you are putting out, whether you are doing it for yourself or for a source of income, that's a success to me. At the same time though, you shouldn't be content or plateau because there is always something new to learn, keep experimenting with your craft. Success as an artist is to keep doing what you love to do whether it's for monetary gain or not, money, in the end, isn't happiness, though it plays a role in certain aspects of your life, your art should not be defined by monetary gains. Also, just do it, if you have an idea, execute it, whether it turns out to be a complete failure or not, you should do it. Don't let the fear of failure stop you.
What's the best way for someone to check out your work and provide support?
You can see my work on the web at WWW.DAVEQUAN.COM, Instagram: @davedaquan (www.instagram.com/davedaquan), and my facebook page www.facebook.com/davedaquan. Like with all social media today, people can support my work by "Liking" my stuff when I post and/or inquire to hire me for gigs through the contact page of my website or message me on my business page on Facebook.
At some point, soon, I want to display my work at a local gallery and when that time comes, I'll announce it on Instagram and Facebook.
Contact Info:
Image Credit:
Instagram: @sammwiechec, @deliajowensmakeup, @t.h.e.little, @officiallyfruit, @janiahlenay, @caitybeatty, @breenaylaya, @theelectricwest, @cynthialovely, @this_aston
Suggest a story: VoyageLA is built on recommendations from the community; it's how we uncover hidden gems, so if you or someone you know deserves recognition please let us know here.