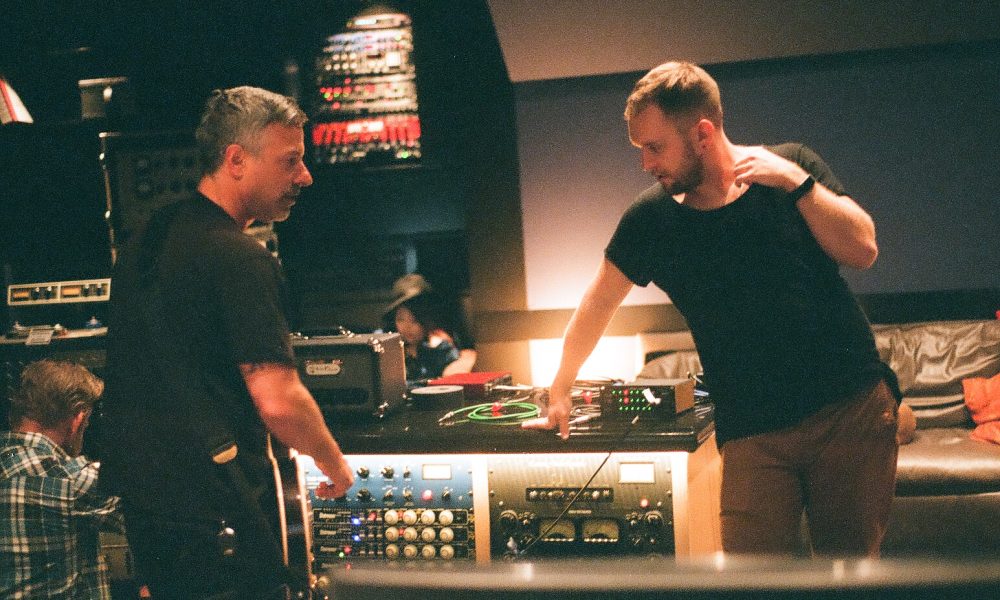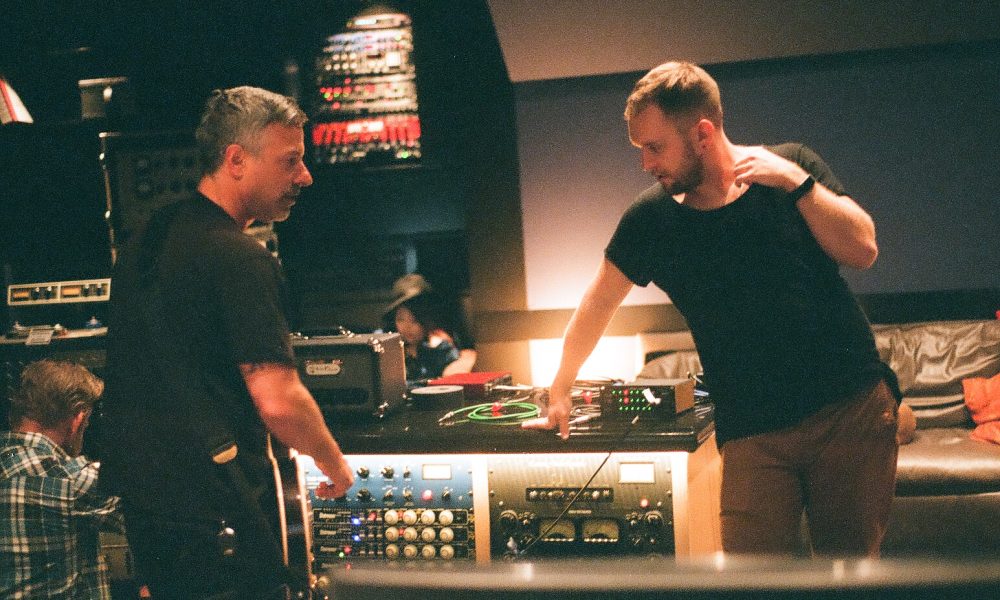 Today we'd like to introduce you to Cody Matthew Johnson.
Cody Matthew, please kick things off for us by telling us about yourself and your journey so far.
Anyone who creates art or is considered an artist has weaved through an intangible labyrinth of experiences that have shaped their lives and subsequently the creations they breathe into the world. For me, that labyrinth has led me through a menagerie of art forms, mediums, and eventually across the continent to pursue my career in music. Growing up, I was surround by music from multi-instrumentalist family members introducing me to hymnals, rock-n-roll, the orchestra, and jazz.
Raised on the coasts of Lake Erie in Northern Pennsylvania, I picked up performing music at a young age and developed an affinity towards classical, jazz, and theatrical performance as a brass musician and singer. After a near-fatal accident as a teenager, many of musical faculties were damaged and I could no longer play brass instruments nor participate and express myself through music in the means that I had always known. I used that opportunity to expand my musical palette beyond orchestral, jazz, and theater into songwriting, learning new instruments, music production, electronics, and sound design. Looking for a means to continue expressing myself, I found solace in these new ways to express myself, specific composing, songwriting, and subsequently a way to record those songs through music production. I found myself continuing to expand my horizons beyond to conducting and musical direction, finding every way to build upon this foundation I managed to rebuild after the accident.
As I rounded out my time before college, in my mind, I toyed with the idea of packing up and moving to Los Angeles. After talking with some close (and amazingly talented friends), I had applied to a school in Los Angeles – shortly thereafter I was accepted, dropped all of my plans for an extended education in medicine, packed up my car and took off for Los Angeles to attend the Musician's Institute of Contemporary Music in Hollywood, California. Initially enrolled as a vocalist with sights on songwriting and music production, I felt a disconnect with the industry and the colorful personalities – which led me to try a program in composing for film, TV, and video. Shortly after, I realized composition for multi-media was the point at which my eclectic set of skills met; from the orchestra, jazz, composing, songwriting, electronics, music production, sound design, conducting, musical direction, and more. My rounded musical palette greatly helped me excel in school, challenging myself and experimenting along the way and it wasn't before long I graduated top of my class with a Bachelor of Music in Composition Scoring for Visual Media. Before I had even finished school, I started work alongside critically acclaimed composer Jeff Rona (Far Cry 4, God of War III), on a myriad of television shows, feature films, documentaries, and video games.
It was my relationship with Rona that fostered my current career spanning hundreds of episodes of television, numerous documentaries, and feature films, and recently two of the biggest video game titles of 2019, Capcom's highly anticipated and long awaited sequel Devil May Cry 5 (2019) and the break-taking recreation of Resident Evil 2 (2019).
Can you give our readers some background on your art?
As a composer and music producer for film, TV, and video games, my job is not to jump to the forefront and steal the show (as many art forms do), but to be the subtle guiding hand to lead you through an emotional journey, carefully working with the filmmakers and developers to craft a narrative for you fully immerse in. Music for media is often completely selfless, and to an extent is hardly a representation of who I am as an artist, but a contribution to a greater art form and message through the marriage of audio, visual, and interactive art in multi-media. The music isn't my art, the emotion conveyed through the narrative is.
It is my job to design a sonic palette to seamlessly match the emotional timbre of the project, starting in its early stages as fully digital demos, through production, recording, and the final implementation into the film or game. Whether we decide the score is to be created by a heavy industrious smashing of garbage cans and guitars, or the subtly of a chamber orchestra carefully pulling on your heartstrings, the end goal is evoking a specific emotion every step of the way.
For me, the single most important part of creating a film, television, and video games is immersion – bringing the audience deep into the fantasy of the narrative and never letting go. For many, a film or game is a therapeutic and meditative opportunity to step away from everyday life and the multitude of unique problems we all carry and explore another world for a few hours. Nothing is more damaged to the experience than unintentionally breaking that fantasy, it's paramount to do everything in our power, as creative, to draw in the audience and never let them go.
Do you think conditions are generally improving for artists? What more can cities and communities do to improve conditions for artists?
Technological innovation has made information readily available to the masses, which simultaneously helps artists and impedes their chances of success. It's truly amazing we live in an era in which there's an endless supply of content to learn from, giving artists the opportunity to learn everything they need to be self-produced and self-managed artists. On the same note, this endless supply can also be a hindrance in more than one way. It's easy to get caught up in the cyclical monotony of endlessly revising or changing your art just because you heard a new technique or watched a new video, all of the changing technology and desire to use it can cause what makes your art special to fade away. Not only do you have access to the information, but so does everyone else, setting the bar for fidelity and quality extremely high. Around the world, audiences' ears are now training to be accepting and receiving highly produced, ultra-"hifi" music, and falling short of that standard is hurtful to artists (that's not to say there are other methods).
Communities within any given city (LA has a lot of them) can do a lot to bolster art and artists alike. In an era of fierce competition, more than anything welcoming your fellow artists, sharing your knowledge and secrets, and selfless giving love and support in any way you can are some of the most important things you can do to help art as a whole thrive. Better communities foster better artists; better artists foster better art.
What's the best way for someone to check out your work and provide support?
If you've ever turned on the television for some mindless entertainment (which is still art in its own right!), you've already heard my work! I've composed music that has aired on hundreds of episodes of television, feature films, and documentaries including the first two seasons of TNT's "Claws". More recently, I've found my home in video game music in my contributions to "Marvel vs. Capcom: Infinite" (2017), "Devil May Cry 5" (2019), and the breath-taking recreation of "Resident Evil 2" (2019). You can find these copies online or in any major retailer that carries games!
Additionally, I released an EP of music last year titled "Raid Ready", a collection of pieces I wrote that felt unequivocal 'me', with the full-length album coming soon in 2019 featuring local LA artists, bands, producers, and remixers. You can support my work by heading to my artist profiles on social media and streaming services – drop by and let me know what you think!
Contact Info:
Image Credit:
Gina Kouyoumdjian, Amelia Rona, Alessandro "AxiA" Serra
Getting in touch: VoyageLA is built on recommendations from the community; it's how we uncover hidden gems, so if you know someone who deserves recognition please let us know here.