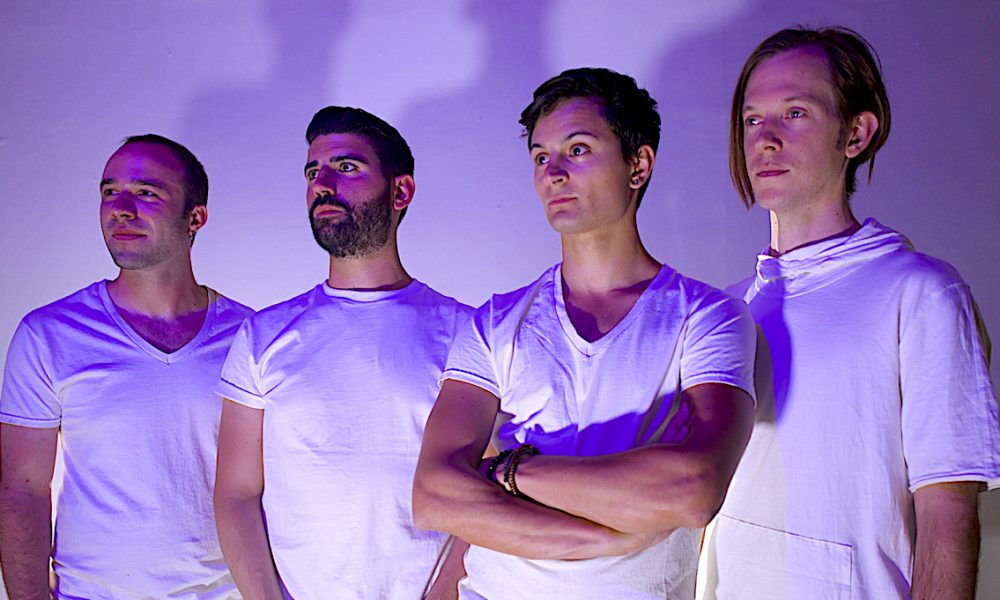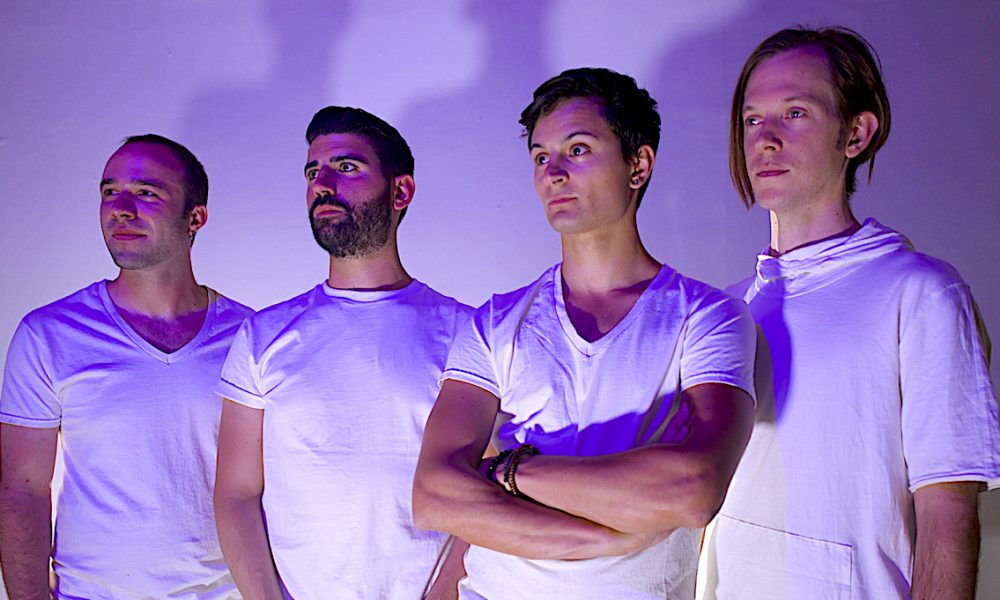 Today we'd like to introduce you to Cilience.
Cilience, please kick things off for us by telling us about yourself and your journey so far.
Cilience ("Sill-ee-yence") is an alternative rock band based in Los Angeles. "Cilience," adapted from an invented word by author John Koenig, means recognizing the potential each individual has in creating positive change, celebrating their own stories and complex lives. Our songs unite Ian Stahl's thought-provoking lyrics and distorted guitars, Janzie's hypnotic synth lines, Jason Fragoso's wailing drums, and Eric DeLuca's grooving bass lines. Together, they will get you on your feet, dancing and screaming along. Our second release, "Event Horizon," (9/26/19) was a call to all people to stand for tolerance, understanding, and humanity.
The band, originally formed at CalArts in 2016, started as a group of friends playing music together. Since then, we've written and recorded two EP's, created multiple music videos, and are gearing up for their first multi-state tour. Each of us brings our own musical influences to the table, ranging from Incubus and Imagine Dragons to Depeche Mode and New Order. By combining those elements, we have developed a new sound that both acknowledges our roots while looking ahead to the future sound of rock and roll.
Our latest EP, "Event Horizon," is a huge step forward for our band and our development as artists. We had the pleasure of working with our friend and producer, Jason Rhodes (Oasis, New Order). His considerable studio experience guided us through the recording process and pushed this music to new heights. Often times, we'd all gather around the console with Thai food and listen to each individual part, sifting through the best takes and building massive walls of sound with guitars and synthesizers. "I don't think I've ever seen so many guitar tracks in my life! We experimented with feedback by playing the guitar in the room with the amplifier cranked to 11 – every chord I played would ring forever!" –Ian
We were able to capture that inspiration on this recording and the energy is palpable. We are so excited to bring these songs to the stage on September 26 at the Mint for our record release show.
Can you give our readers some background on your art?
Cilience is dedicated to making high-energy music that challenges the listener to think critically about their day-to-day life. The record as a whole is a breakthrough for the band. Each band member had a hand co-composing and shaping these songs. Through exploration and experimentation, we crafted these songs and also found our music's direction for the future. "Event Horizon" is our drum and synth feature that focuses on studio drummer Michael Anetsberger's intricate rhythms and Janzie's larger-than-life keyboard parts. "Back to Life," the second single, showcases Eric DeLuca's bass melodies and Ian Stahl's abilities to create walls of sound with vocal harmonies and big, distorted guitars. "Figment" is a dance-y, electro-punk track that features the ensemble as a whole. Catchy guitar lines are thrown into a mosh pit with vocal hooks; slamming drums rub against gritty bass and synth sounds for a short but undeniably ear-grabbing tune.
Lyrically, "Event Horizon" was inspired by black holes, environmentalism, and social change. An event horizon is the edge of a black hole and is considered the point of no return. Once you've crossed that point, the gravitational pull will suck you in; who knows what would happen then! This served as inspiration for Ian's thoughts on the environmental crisis that we face today. Though we have made steps in the right direction, we have a lot more work to accomplish to reduce our carbon footprint, preserve the oceans, and live sustainably.
Fun Fact: Though the song began taking shape in early 2018, its release coincided with the first photos of a black hole! Coincidence? We'll let you decide.
We were also fortunate to team up with JonJon Blunden (newazzajj) and collaborate on an official remix, which is the closing track on the record. JonJon and the company he works for, Polyverse Music, do amazing work with electronic music artists; the remix is a riveting reinterpretation of "Event Horizon" that captures the soul of the song while adding dance club elements into the track.
Any advice for aspiring or new artists?
We believe that it's important to be an active member of your community, no matter what community that may be! Some of our favorite gigs have been performing with and for other CalArts bands at venues like the Bootleg Theater. It's always a pleasure to play to familiar faces and have a chance to catch up after the show! As we play more around Los Angeles, we're making friends with other bands in our scene and starting to play shows with our new friends, too.
What's the best way for someone to check out your work and provide support?
"Event Horizon" will be released on all digital platforms on Thursday, September 26! We will be celebrating the release with a show at the Mint on the 26th as well!
You can also follow us on Spotify, iTunes Music, and your favorite streaming services.
Visit www.Cilience.com to sign up for our mailing list!
The Mint Show – https://www.eventbrite.com/e/66489831877
Contact Info:
Image Credit:
Photos by JonJon Blunden, Album Art by Sam Chen
Suggest a story: VoyageLA is built on recommendations from the community; it's how we uncover hidden gems, so if you or someone you know deserves recognition please let us know here.