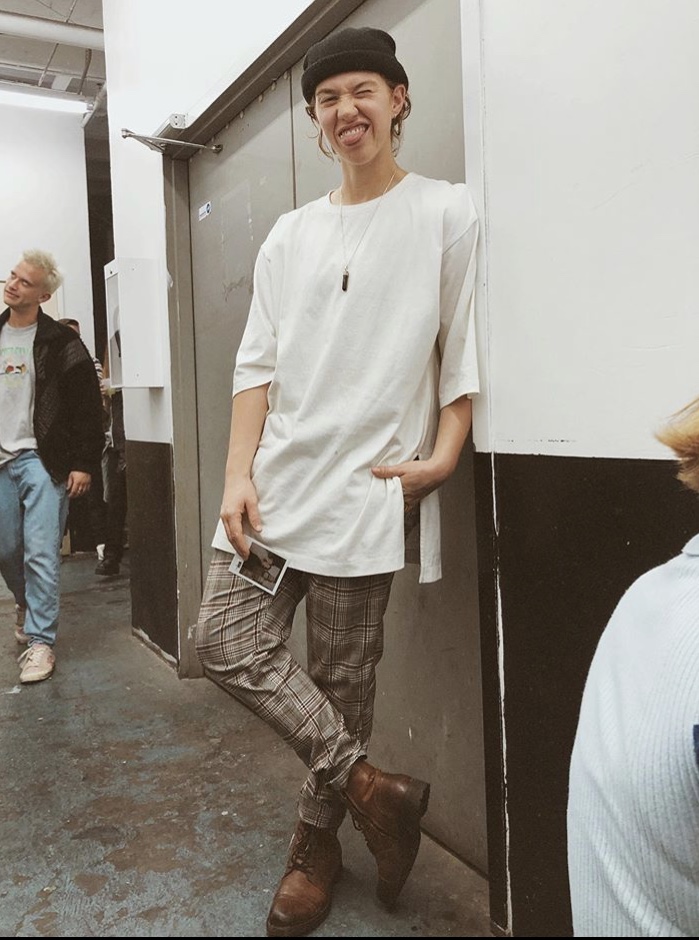 Today we'd like to introduce you to Charlie McKee.
Charlie , please kick things off for us by telling us about yourself and your journey so far.
I grew up very differently than every kid in my hometown: Longmont, Colorado. Since I was able to dress myself, I would wear my fathers clothes and cut my hair incredibly short. I played basketball, but the moms never wanted to to be a part of the basketball team sleepovers. I could always tell I made people uncomfortable with my masculinity and apparent homosexuality – even before I came out to myself. I played basketball my entire life, and I became very aware of how I made people in the stands, the other team, and my friends feel. I would hear them laughing and watch their body language shift into a closed off and uncomfortable position as I would walk past. Through my life, I became very good at detecting other people's moods and tones by their subtle body language, and I would change my approach to them to make them feel better. I think this was the foundation to me wanting to capture people's emotions through my photography. There is so much more to someone than what they verbally say.
Can you give our readers some background on your art?
I am a fine art photographer who has been studying at the Academy of Art for the past 3 years. I shoot primarily nude photos which capture the essence of who my subject is, and the emotional weight they carry. We were all told to stop crying when something hurt our feelings when we were young. To "get over it". That we are being "sensitive" and "nobody wants to hear our sob story". But these are all just human emotions. The more we push these vulnerable feelings, the more it effects our lives. When I capture somebody, I do not make them pose in certain ways, I work with what they give, and I talk them through meditative processes. I tell them to close their eyes. To imagine themselves somewhere they are comfortable, and slowly they will start expressing their deeper emotions. I find it to be so beautiful. When people look at my work, I have received responses such as, " I feel sad and alone when I see this", "I haven't felt like this in a while", or simply just a "woah". I shoot to bring people together who have felt similar feelings but do not know how to express them.
In your view, what is the biggest issue artists have to deal with?
I think the biggest challenge is just finding your ability to voice your feelings and thoughts into your art. There are so many people in this race of artistry, but sometimes we look at everyone and think that we can't come out on top, or we compare ourselves to everyone who is ahead. But everyone work is different. Every feeling and thought which you put into your art is meaningful, and if it isn't – it probably isn't something that you are passionate about. As long as you follow your passion, dive in deep, and allow yourself to listen to critiques but not let them influence what you represent, you will find your way.
What's the best way for someone to check out your work and provide support?
People can find my most recent work at @charliemckee_ on instagram and at www.charliemckee.com.
Contact Info:
Image Credit:
Charlie McKee Photography