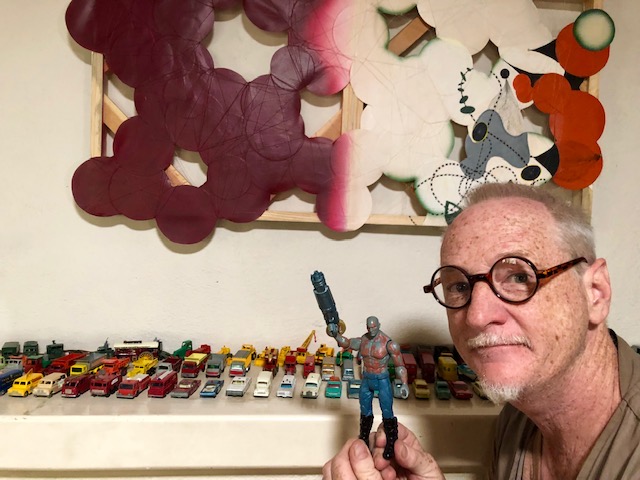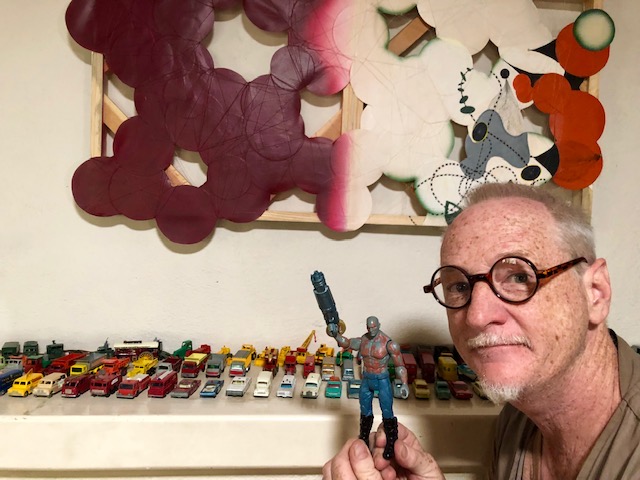 Today we'd like to introduce you to Brad Dutz.
Brad, please kick things off for us by telling us about yourself and your journey so far.
Growing up with a mother who was a choir director at churches had me playing music at a very early age,
I started piano at 7, then cello at 8 and marimba at 10. Then, drums at 11, which led me to percussion Throughout high school, I knew I wanted to play music full time! I had a very good band director BILL DETHROW!
So, I went to MUSIC school.
I arrived here in LOS ANGELES in 1982, moving from Dallas, Texas after going to college at the UNIVERSITY of NORTH TEXAS. Luck was on my side!!! I had met the management of the GAP band whilst I was playing with a funk band in DALLAS called BUSTER BROWN with now-famous drummer GREG BISSONETTE! I called up the GAP band in MAY of 1982 and I had been in LA 10 days and got an audition for their gig and I got the gig!!! Oh my, that was ok for a 21 one-year-old percussionist looking for work… after that died out in six months. I started trying to pay bills in and around LA by doing all kinds of odd jobs. THEN, once again in summer of 1984, I got a phone call from tenor saxophonist TIM REIS telling me that MAYNARD FERGUSON was going to add Percussion to his band… I got that gig which lasted until MAY 1985 almost six months… then I was playing with bassist GARY WILLIS and he said we should play with guitarist SCOTT HENDERSON and that soon became TRIBAL TECH, a band that I did 4 CDS with which led me to play on about 15 other CDS between 1986-1987. In 1987, in the process of looking for other work, I sent letters to churches and met a volunteer orchestra director named RON JONES. He was working a lot for MIKE POST who did many TV SHOWS, RON got his own show in 1987, STAR TREK THE NEXT GENERATION and because of his loyalty to musicians who had helped him, he hired me for several STAR TREK shows… that led to me meeting other musicians and composers that I still work for to this day.
Can you give our readers some background on your art?
I create new music that does not sound like other music. The message is to do something different –always listen –to make sure you are not writing what has been done before. Listeners should be surprised to hear something different… and they should take away their increased curiosity to new music and new art, they should wonder what they can do to be more creative… WHAT the listener should know about my music is THE melodies and vamps are written with elasticity and the input from the individual musicians I have chosen should make it more interesting experience than a typical jazz band. There is NO bass, drums, piano or guitar. The music is very hard to categorize because of the free improv sections that occur within the new forms or structures of the pieces… YOU should be assured if you come to hear my music, it will be hard to describe and hard to categorize, so you will leave with a new idea about what is the definition of jazz composition, improvisation, and classical music forms.
Do you think conditions are generally improving for artists? What more can cities and communities do to improve conditions for artists?
As a father of a 25-year-old freelance musician in NY, I SEE the business as much harder. Less bands on the road, no CD or record sales, more computers generating music, most music free to be downloaded at any time from youtube or other sites that have tons of music… CITIES in the US, in general, like sports! There is not much emphasis on culture. Or very little, you have 10's of thousands going to see baseball and paying $35 dollars just to park and very few jazz clubs that charge $10 $20 dollars for an entire 3 hours of quality music… DUE to the fact that we have no art or music per se in public schools, we now have multiple generations unaware of what AMERICAN music or culture is [jazz, country, bluegrass, R&B-soul, and other American folk styles]. SCHOOL districts need to encourage creativity and arts, not Math, Science, English, these academic things are easy to learn about on the internet… folks need artists to expose them to ART.
What's the best way for someone to check out your work and provide support?
I am on BANDCAMP AND YOUTUBE.
Brad Dutz—- mallets, hand percussion
Email braddutz@gmail.com
https://www.youtube.com/watch?v=Cpuiy9yxea4
https://www.youtube.com/watch?v=WHfsdP9bQQA
https://youtu.be/xwIdQ59hCBc
https://www.youtube.com/watch?v=bkJ3cWAHa7w
Website:
https://www.braddutzmusic.com/braddutz4tet
https://braddutz.bandcamp.com/edit_album
Partial discography: http://www.cduniverse.com/search/xx/music/artist/Brad+Dutz/a/ albums.htm
https://www.discogs.com/artist/449083-Brad-Dutz
Instructional video
https://www.mymusicmasterclass.com/premiumvideos/brad-dutz-blending-electronic-acoustic-percussion-masterclass/
Contact Info:
Suggest a story: VoyageLA is built on recommendations from the community; it's how we uncover hidden gems, so if you or someone you know deserves recognition please let us know here.