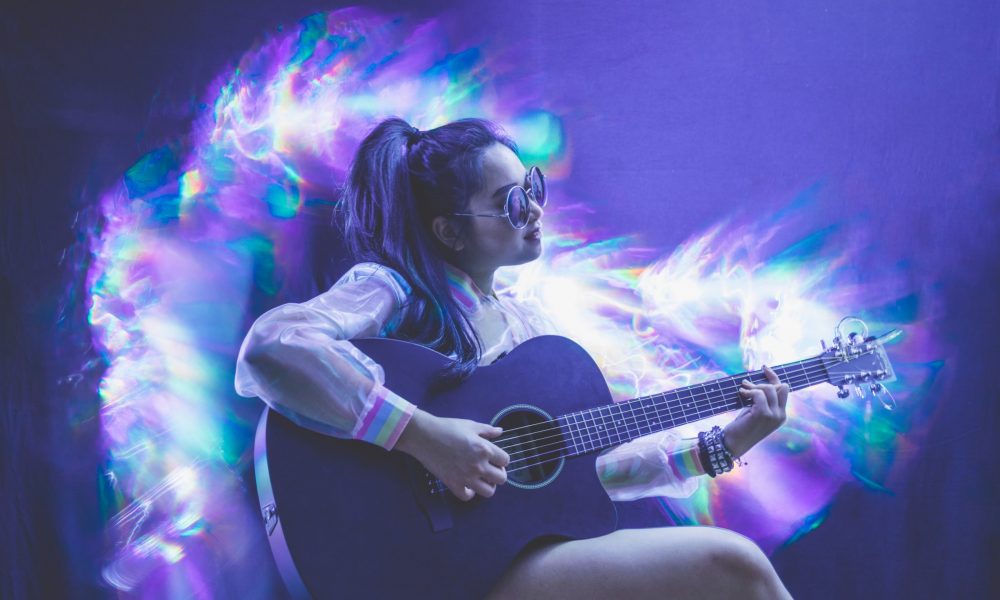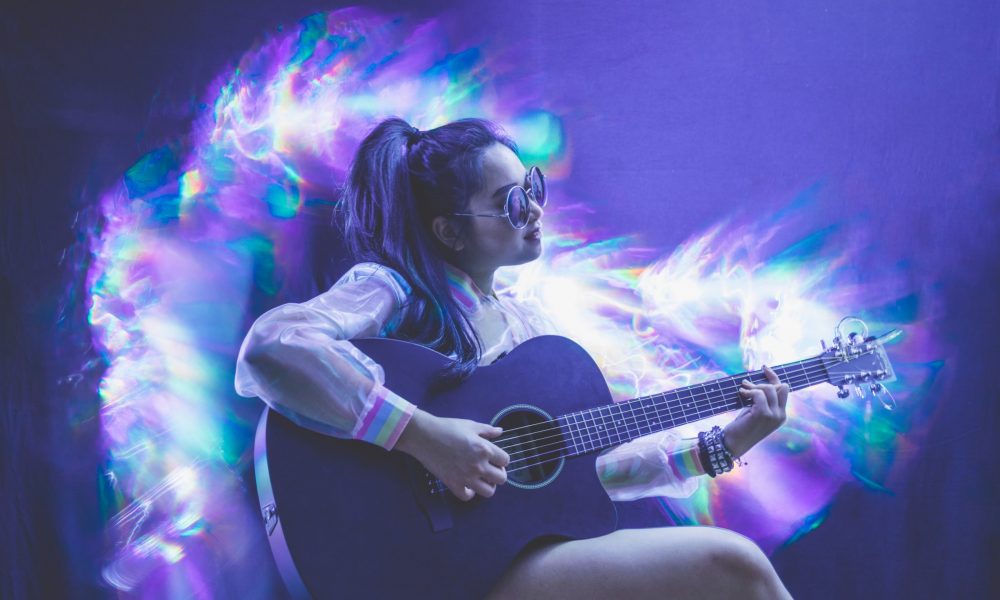 Today we'd like to introduce you to Aubrey Aura.
Aubrey, please kick things off for us by telling us about yourself and your journey so far.
We all do have our own crazy journeys getting to where we are, and I'm not sure if we really know where exactly we're going.
Ever since I can remember, I've followed my love for music wherever it took me; I was singing on every stage I could climb onto, dancing to every song I heard in public and begging my parents to turn on the radio or put on my favorite CD's. At age 4, I began taking piano lessons. My parents wanted me to be mentally engaged and knew music was a good way for me to begin learning how to use both sides of my brain. This killed me. Honestly. I was learning songs I had no interest in; never wanting to focus on them, always having to pretend that I liked the classical music I played in front of friends and family and hating every minute of it.
Around age 16 I "quit" music. My parents allowed me to discontinue with recitals, competitions, and lessons with my piano teacher. I said I was done with it all. I would still listen, dance along or write little songs of my own, but I didn't feel the same connection to music that I once had.
It wasn't until one day at a friends house a couple of years later, that I rediscovered my passion for music. I found myself in a room full of musicians and their respected instruments. Gravitating towards the piano and not feeling the hate that once existed towards those keys, I became intrigued. Could I play along if everyone spontaneously broke out into a jam-session? Not long after the anxiety set in, one by one, my friends started to pick up the instruments. I tinkered along with everyone in the room, not saying a word, only jumping in when I knew I could throw a few notes in and it wouldn't hurt the vibe.
The feeling was MAGICAL.
As the night went on, I played chords, not because I was required to buy the sheet music; but because they were written into songs I loved at the time. I shared the moment I rediscovered my love for making music with five friends I had only started getting to know at the time.
I had reignited a flame I didn't know still existed in me. I wanted to play every song I had ever fallen in love with.
I wanted to learn everything I could relating to music. Accomplishing the trying task of singing and playing piano at the same time was the first mountain; followed by ukulele, guitar, opera, and jazz vocal coaching, and writing more than I ever thought I could. Music became my outlet, and my songs were my diary. I strived to do everything and play every instrument around, and I know now that it was because I wanted to be confident in doing something I loved for once.
Since then, I've performed in Italy, a few venues and festivals in Dallas, played weekly gigs at a local wine shop, and my voice has been featured internationally on various commercials, MTV and Netflix. I am currently ghostwriting, as well as building my personal artist catalogue in Los Angeles.
Can you give our readers some background on your art?
I always say, artists these days have to wear so many hats. We have to focus on our strong points and keep our heads above water in this crazy industry until we can "catch our own wave."
In addition to my artistry, I have been collaborating and ghostwriting with other songwriters and producers which allows me to express myself in more ways than one. I've been engineering more and more recently, and it's definitely been a great time learning and implementing new skills in the studios. Recently, I've been working across several genres including, R&B, Hip-Hop, Pop and EDM.
In your view, what is the biggest issue artists have to deal with?
It is a lonely life. Since I moved to Los Angeles, I've been lonelier than ever. As artists, we have those thoughts that say, "Is this even possible?" But when you get to a certain state of mind, you realize: You have to make it, you have no choice. I'm always trying to stay busy so I don't have to come home to an empty apartment, but I am happy to say I've been lucky enough to have turned my apartment into a beautiful writing space/home studio. I've met some amazing people along this journey so far, and I'm beginning to feel a sense of family out here with the great people I work with and see on a weekly basis. I value them so much.
Advice I would offer to artists is always going to be: trust the process. As artists, we have to understand that a lot of these creative moments happen when we are alone with our thoughts.  And that it can be a lonely lifestyle. When we chose to pursue this "dream-chasing" life, we all learned very quickly that we have to be fully committed to our artistry. There isn't much time for interpersonal relationships, or going out with friends.
When it does get lonely, remember why you chose to pursue your career as an artist. Never forget the fire in your soul that burns for the art you create. Try not to get lost in the image of it all, and as long as we keep taking steps forward, the only way from here is up.
What's the best way for someone to check out your work and provide support?
I love, love, love interacting with fans and people in general. HIT ME UP and let's support each other!
Add me on Instagram, my handle is @AubreyAuraOfficial. I also have a SoundCloud, AirGigs, and SoundBetter under the same name. New music will be released to Spotify and Apple Music, so stay tuned!
Contact Info:

Image Credit:
Lightpainting Pictures Credit go to Russel Klimas
Getting in touch: VoyageLA is built on recommendations from the community; it's how we uncover hidden gems, so if you know someone who deserves recognition please let us know here.