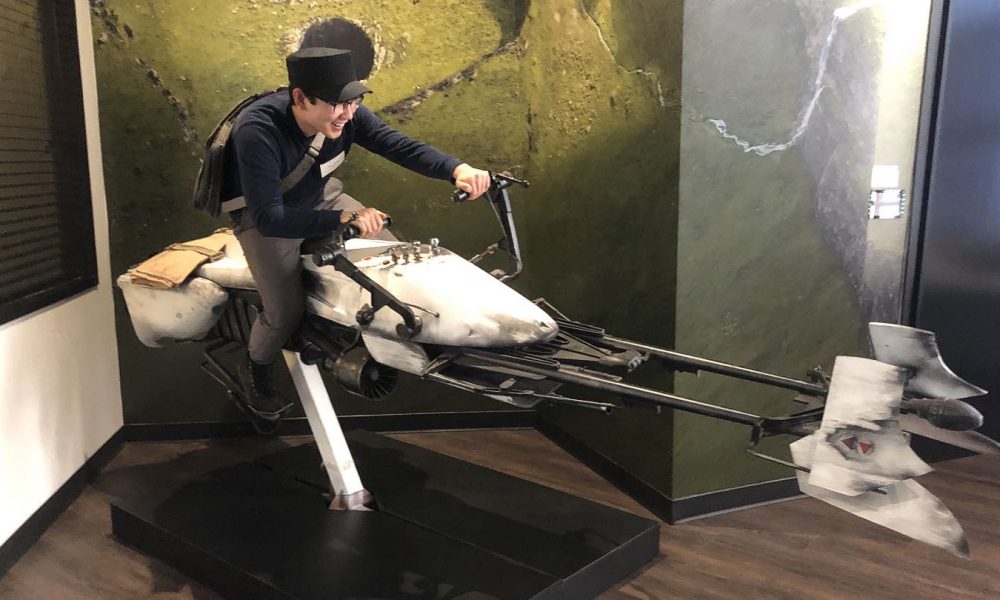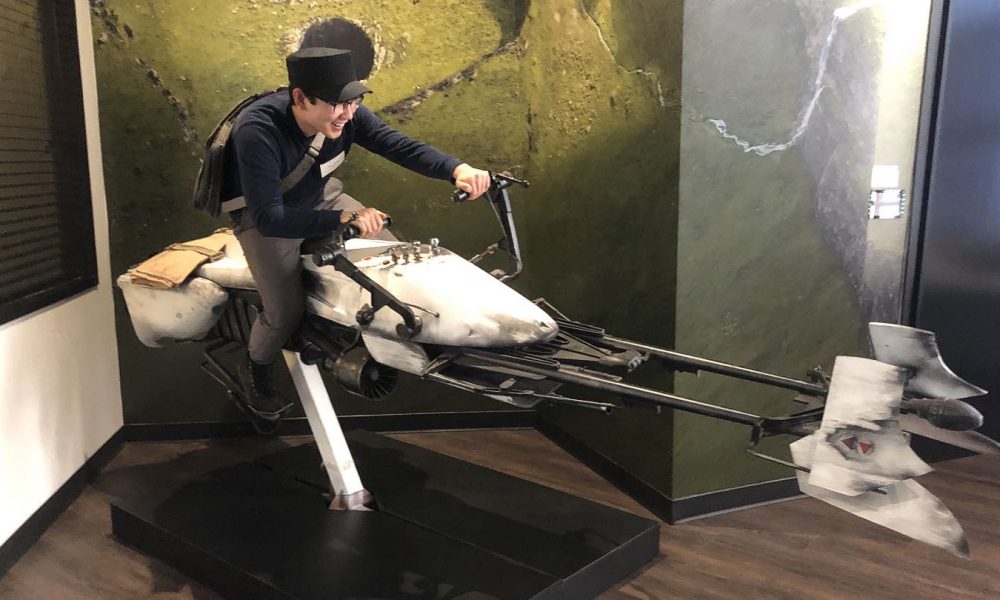 Today we'd like to introduce you to Aten Gong.
Aten, please kick things off for us by telling us about yourself and your journey so far.
Hey there! I grew up in Beijing in the early '90s, in the era that school works were more important than entertainment. I have always liked to doodle around. There was once, my textbook had been torn by my elementary school teacher because I drew little characters on it, and I had to buy a new book, that was what impacted me the most when I was a little kid. By then, I swore to God, I would draw some cool stuff in the future and for my future. So, I decided to learn art during my high school and I got accepted by the Communication University of China, which is one of the best Animation school in China. I really appreciate my parents' support, although they wanted me to become a lawyer, doctor or government officer, but they saw what's shinning in me and they supported me.
After three years of studies in CUC, I attended Entertainment Design at ArtCenter College of Design. Through the hard work of ArtCenter, I graduated in December 2018. What I've learned the most from school is that "never give up, just keep pushing it and you will get over it", I truly miss my school life.
In ArtCenter, I got an opportunity of internship at Paramount Pictures for a theme park project, I worked there for about eight months. The internship taught me a ton of things, I would encourage everybody to take every chance to learn new things. After I graduated, I have worked on some freelance jobs for game concept arts, by communicating with different clients I start to get the sense of how to cooperate efficiently to finish a project because not every client is professional enough and sometimes as a designer you need to guide them to the right direction that they wanted.
And now, I'm working at Rough Draft Studios on the show Disenchantment as a Background Painter. It's really interesting that I'm shifting from different fields in the entertainment industry and this is exactly what I want to do. By experiencing how different fields work, I've learned a lot and I believe that it will help me make decisions in the future.
Can you give our readers some background on your art?
Most of my arts are about adventurous journeys, within the journeys the characters encountering different environments or emotions. I do my designs and illustrations mostly in the digital way.
There is a set of character designs on my website, they are based on the concept of origami. Each character has the ability to manipulate things in the origami way. The girl can fold the environment like folding a paper rose. The boy can generate paper wings to fly in the sky like a paper plane. But I admit that sometimes my works can be abstract to be understood. Although I enjoyed the process of creating whatever was in my mind, but to improve myself, next time I would create something that's more grounded and make people feel more related to the design.
I'm currently working on some more personal works, please let me make you some visual juice and keep an eye on my websites. : )
In your view, what is the biggest issue artists have to deal with?
I think the challenge is about improvement, as an artist, I always want to improve myself, skill-wise and thought-wise.
We want to do better jobs every time and that's what pushes our society forward. Also, I think the challenge has 2 faces, the internal one and the external one.
The internal challenge may be expressed on laziness, time management or even physical limit. For example, if I want to do some personal works after the day-job, I have to make up some time from the 3-4 free hours, but a lot of time my knucklebones are having pain after painting things all day long every day. So it's about finding the most efficient way to finish your job and be productive in your personal works, work smart not work hard when you only have limited time. For thought, I like reading books. I'm a visual person, I love watching pictures or videos, but words from a book can trigger your imagination the most, more than the visual cues. So, just don't be lazy and read some books. The book that I'm currently reading is "Fahrenheit 451" by Ray Bradbury.
The external challenge can be interpreted as the influence of others. It could be the job you are doing, the art direction constrains you in some specific way for creating your work, or your teacher thinks that you have to do the things in their way. In this situation, just make a scale in your mind, estimate and balance everything, do the math to figure out what is the better way to get the best out of it. Stay curious, although you don't like the others' methods, it doesn't hurt too much to try it first. If it doesn't work just tell them why, that's how people make things better, right? For example, I had been working on a freelance job, the art direction changed every time after I submitted a version, so I spent a little bit of time writing a note for the client and explained thoroughly about the problem. In the end, I followed in their direction but they would like to give up some unreasonable requirements because of my note, and we made a better result.
Keep pushing it!
What's the best way for someone to check out your work and provide support?
I post most of my artwork on my website, but I'm getting back to social media recently (still hard for a person who has abandoned social media).
Trying to catch up with more posts on Artstation and Instagram in the near future.
Website: https://atengong.com
Artstation: https://www.artstation.com/aten
Instagram: atengong
I would greatly appreciate it if you leave me some comments and feedback on my works.
Contact Info:
Image Credit:
Ben Kim-Profile photo
Suggest a story: VoyageLA is built on recommendations from the community; it's how we uncover hidden gems, so if you or someone you know deserves recognition please let us know here.