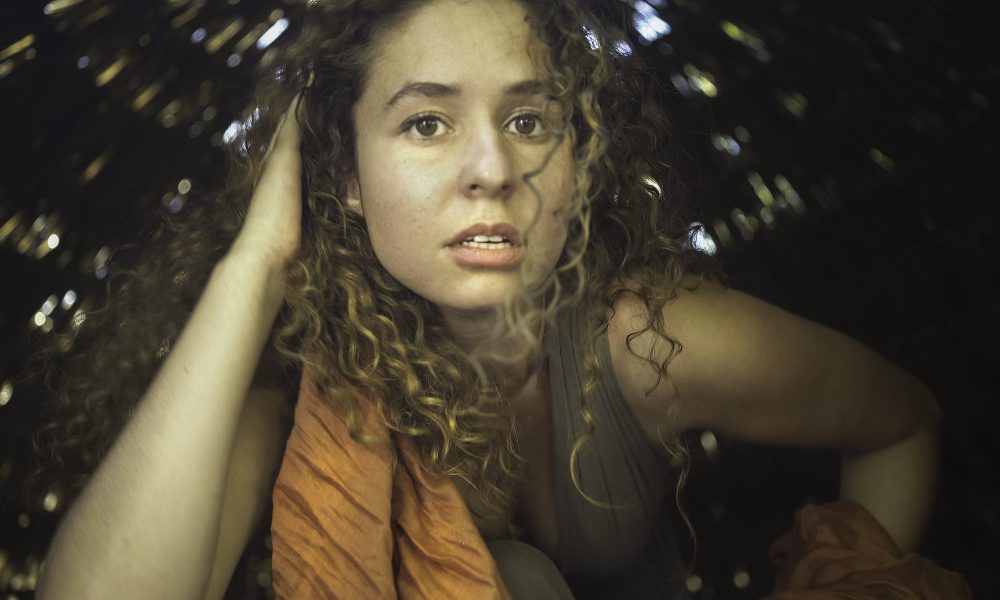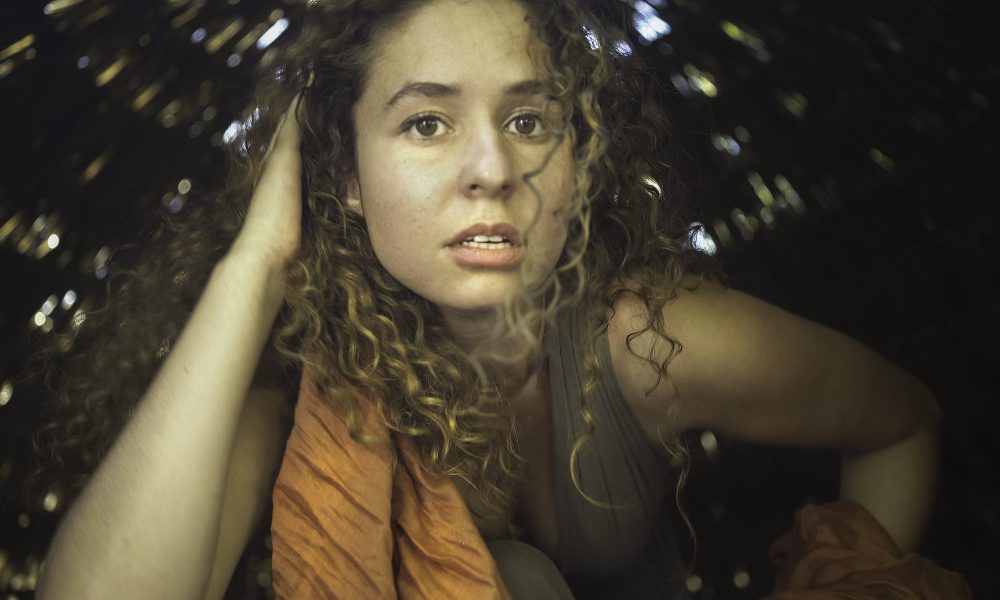 Today we'd like to introduce you to Anahide.
Anahide, please kick things off for us by telling us about yourself and your journey so far.
I was born and raised in Geneva, Switzerland which is not a very "arts-driven" town, but that didn't stop me from being exposed and drawn to music from a very young age. Through my multicultural background, Spanish mother and Swiss and Armenian father, I grew up listening to French classics, Spanish/Latin music, musical theater, jazz, quickly followed by American/ British pop before I could even understand the language. My earliest memory goes back to singing along to all the Disney movies I would learn by heart before I could read.
In parallel, I started taking ballet classes at age 3, quickly followed by ice skating lessons at 5.
My musical education continued with piano lessons that I started taking at 5 when my parents bought a piano.
I pursued ice-skating competitively for 13 years, and it actually had a pretty direct link to my musicality. I would cut/ edit. Put together the music for my routines myself, using favorite songs or scores, and that was when I fell in love with film scores and the magic that comes from the fusion of image and notes, as well as movement.
As much as I loved singing and wouldn't stop, often getting on my parents' nerves, I always refused to take lessons, because of some irrational fear of maybe being criticized for the one thing I liked doing the most. When I was 12, I took lessons with a teacher from a conservatory who had been recommended for his great classical training. After only a couple lessons, I refused to see him again, claiming that he was trying to "change" my voice and I didn't want to sound like an opera singer when I was trying to emulate the "pop" sound, which in retrospect was most likely a bad decision.
At 16, I started taking singing lessons with a Columbian singer who had recently started her own little music school. She would let me sing any song I wanted and introduced me to the scene, where I found my happy place, more confident than anywhere else and able to fully be myself.
Although practicing many extra-curricular activities, I was always very focused in my academics and didn't really have any musical option in elementary, middle or high school, so my theory training was limited to what I learned with my piano teacher. At 17, I was convinced I was going to study biology in Geneva, or maybe Lausanne (small Swiss town), never thinking music was a career option. That winter, I heard of a Music Summer Program in Boston, through some family friends. I had spent the past two summers in England, to learn English and I really wanted to do my next summer camp in the US. And so I flew to the US for the first time and attended the 2013 5-week Summer Program at Berklee College of Music, and had the best summer of my life. Surrounded by so many talented and passionate musicians from all over the world and with such a wide range of classes all relating to music, I was introduced to a world where studying contemporary music and pursuing a career in music was an option.
That same November, I applied to Berklee College of Music, got accepted and moved to Boston in the Fall of 2014. I learned so much and discovered many things about myself and my music that I wasn't aware of, evolving in many ways during the following three years and a half. I had the opportunity to reconnect with my roots when I studied abroad for a semester in Valencia, Spain in the Spring of 2016 and my music was deeply influenced by that experience. In the Summer of 2017, I interned in Venice, California and fell in love with Los Angeles and its positive atmosphere, where I was able to let the social butterfly spread its wings! That summer, I met Francesca Crowley and started singing back up for her band. I had never performed at bars, restaurants, and venues in the past and I really started loving it. Ever since we have been performing together and officially formed a band called Honey in September 2018.
I graduated in December 2017, with a Bachelor in Contemporary Writing and Production, with a minor in Musical Theater Writing and moved to Los Angeles to pursue a career writing music for TV and Film. I had the opportunity to score two short films, one of them, Axium Effect, written and directed by Ari Dassa, got selected and screened for both the Silicon Valley Film Festival and the Philip K. Dick Sci-Fi Film Festival. As I started performing more and more with Francesca Crowley's band all around Los Angeles, my confidence started building and formed my own solo project, ANAHIDE and started performing in July 2018. Since then, I have released my debut single and music video "Even If", a fresh new single "Call", released on March 22nd, in collaboration with Vino, a co-written song "The Wind" on Francesca Crowley's EP "Young Again", as well as several singles for "Honey" which are in post-production and will be out soon.
My first Los Angeles journey is coming to an end this April, as my visa has expired and getting an artist visa is no easy task. However, I am confident I will be back, stronger than before and with a fresh perspective after a stay in Europe. I will be working in Ibiza this summer and will be working hard on new singles, as well as a debut EP that I plan on releasing this July and new film scoring projects in the works.
Can you give our readers some background on your art?
I am a singer-songwriter, composer and producer. I struggle to describe my music with one word, but with a few, I would say Indie-folk, pop, fusion. I draw inspiration from my roots, particularly my Hispanic and French background. I like incorporating elements from these cultures, as well as electronic sound textures. The most important thing to me when songwriting is honesty and that each one of my compositions is true to myself or to whoever/ whatever is the subject of the story. I am fascinated by the marriage of words and music, and so I am very careful as to which lyric falls on which note or harmony and the feeling that is conveyed through a particular combination. I truly believe music is all powerful in the way it can unite people beyond language or culture differences through its universal language. It has the power to touch people at their very core and bring out a memory or emotion they didn't even know was there.
As to music to picture, much, if not most of my musical culture, comes from hearing a song in a particular scene on TV or film and I have a habit of associating songs with a particular situation, which I think gives it an even stronger meaning. And the other way around is also true. A music cue, during a movie scene, can define what mood is set for the scene reinforcing what emotion the viewer is influenced to feel.
Any advice for aspiring or new artists?
As an independent artist, it is very challenging to live off your art. Spotify, the leading platform for your music to be heard at the moment generates near to nothing for up-and-coming artists; people don't buy music anymore. You would think performing could be a good way to counter that, but I was sad to notice that in Los Angeles in particular, it is very common not to get any money from performances, because of how saturated with artists the city is.
As to getting noticed and growing a fan base, I think that is also difficult because of how accessible music is to everyone these days through evolving technology, so you one can easily get lost in the ocean of aspiring artists sharing their art with the world.
I think the best bet at the moment is collaborations, and the use of social media, in particular, Instagram that is in full bloom these days and keeps creating more and more opportunities. Song placement in media can be a good source of exposition a revenue if placed well and with a good contract.
Music organization fighting for royalties and artists' rights are also very important to make the living conditions better for independent artists. All in all, uniting forces is the real end game here and I think if artists help and support each other, they can grow stronger, especially female artists, songwriters, composers an producers in this industry lead by men but that is changing already!
And as for the non-musicians, support your favorite indie-band, share their art on social media, go to their shows, bring your friends along, follow them on Spotify, buy their merch, spread the love!
What's the best way for someone to check out your work and provide support?
You can listen to my debut single "Even If" on any platform and watch the music video on YouTube.
You can listen to my co-single "The Wind" on Spotify.
You can also watch the mini web-series I scored, The Axium Effect.
Check out my latest single "Call" (Prod. Vino), available on all platforms since March 22nd.
Latest release "Call":
Spotify: https://open.spotify.com/track/4wVVe4mrnvlM4SSVUW7L32?si=GvPIwHp0RcK98ttyxny0cA
YouTube: https://www.youtube.com/watch?v=Z3pzpnaHIsM
iTunes: https://geo.itunes.apple.com/us/album/call/1456285059?i=1456285060&mt=1&app=music
ANAHIDE:
Spotify – https://open.spotify.com/track/4DQqPj6j38ekyhOOUDNwnq?si=1gY45G_cTcqxoX7Z6HcNXg
YouTube – https://www.youtube.com/watch?v=nU_jnfzHmPs
SoundCloud – https://soundcloud.com/ines-gindraux/even-if-anahide
iTunes – https://geo.itunes.apple.com/us/album/even-if/1438309692?i=1438309693&mt=1&app=music
Deezer – https://www.deezer.com/us/album/74751232
Honey:
Instagram – @honey.theband
Facebook – https://www.facebook.com/Honey-2659725857376299/
YouTube – https://www.youtube.com/channel/UC1FPbREbNfHutSntVSH23Lw
The Wind
Spotify: https://open.spotify.com/track/5CMHhsPgZUKXI1WGuSSSI9?si=KX_PXlKGSS2aGUm14a5QDA
YouTube – https://www.youtube.com/watch?v=ztHrbKrYfFk
Axium Effect – https://www.aridassa.com/axiumeffect
Contact Info:

Image Credit:
Aliyah Moore/Kevin Horkaew
Mahatmatom
Dais Garcia Photo
Kelly Brooke Photo
Ari Dassa
Sabrina Joory
Getting in touch: VoyageLA is built on recommendations from the community; it's how we uncover hidden gems, so if you know someone who deserves recognition please let us know here.