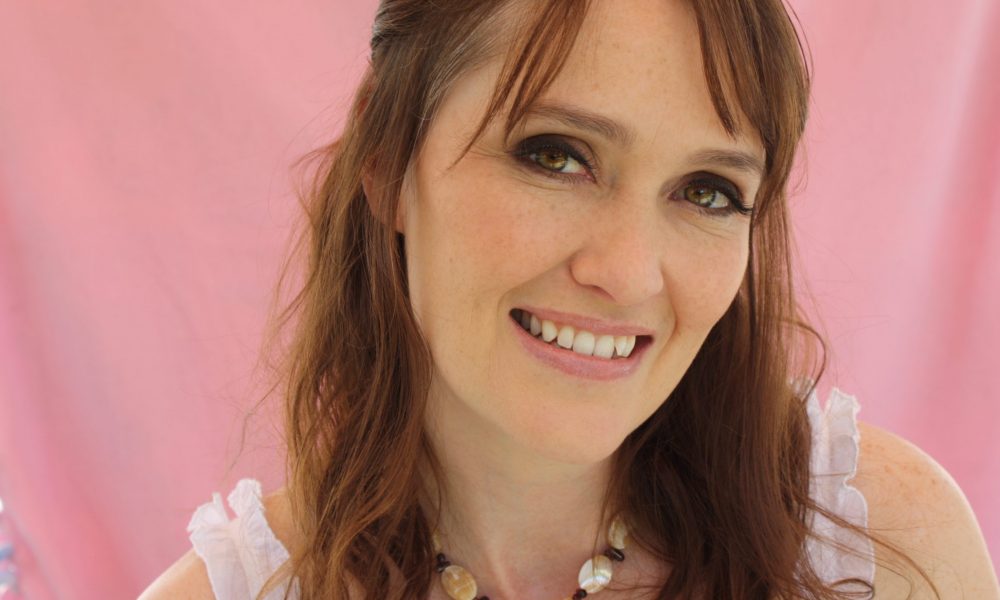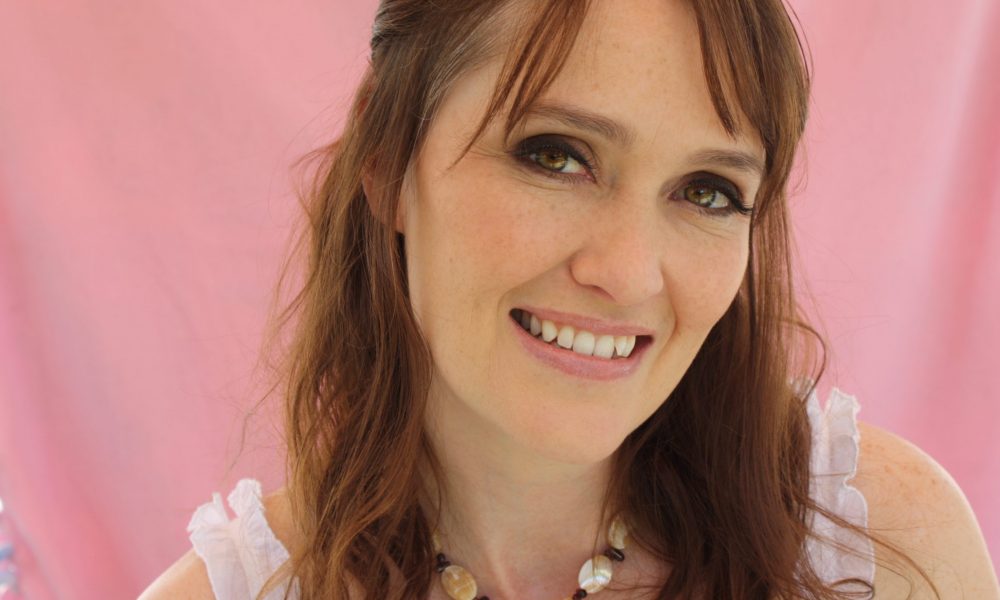 Today we'd like to introduce you to Alisha Seaton.
Alisha, please kick things off for us by telling us about yourself and your journey so far.
I first discovered acting when I was seven years old. My mom tried to expose my sister and I to as many things as possible when we were kids and this included the Santa Barbara Children's Theatre aka The Peanut Gallery. This program found each child a part in a play or musical but parts were awarded based on an audition. Jan Carter was the artistic director at the time and she was a powerhouse. She directed these hugely professional productions with a largely inexperienced cast. My first play was Babes in Toyland. I was cast as the littlest toy soldier. I had no lines and my main job was to march in playing the flute. I fell in love with acting then and there. A fantasy world coming real all around me was magic. Jan Carter demanded hard work and dedication. She rehearsed us and expected a good show–so a good show we gave. I kept coming back, every chance I could. Peter Pan, The Velveteen Rabbit, You're a Good Man Charlie Brown, Pirates of Penzance and H.M.S. Pinafore among others. Eventually, I outgrew the Peanut Gallery and graduated on to shows in junior high and high school. I always regret not tracking down Jan Carter when I could and telling her how much her direction and perfection meant to me. She taught me to approach acting with respect and responsibility to storytelling.
I kept pursuing acting everywhere I could find it. I attended the highly competitive California State Summer School of the Arts the summer before junior year of high school as well as the last summer before college. Meeting fellow artists at this highly driven, intense, sleep away camp for the arts encouraged me to up my game. These kids were the best of the best and I couldn't rest on the fact I usually got the lead back home. I auditioned for and was accepted to the Los Angeles County High School for the Performing Arts. I was able to attend because my mother found a place for me to live in Los Angeles and gave me her car so I could commute to school. At 16 I moved away and once again found myself surrounded by highly talented peers. I needed to up my game again. I ended up attending the University of Southern California and was lucky enough to take advantage of their study abroad program. I took a year in England at the University of Kent in Canterbury. I studied theatre here and was cast in a few plays. My growth as an actor exploded over there surrounded by a theatrical history and tradition that ran deep. I graduated from USC and started "pounding the pavement" as they say. I was in Los Angeles, the heart of the entertainment industry, at least it was at the time. I said yes to everything and submitted myself everywhere, I discovered as time went on that my dreams of what my actor life would look like don't necessarily jibe with the reality of what it means to be an actor in L.A. I came to terms with the statistical craziness of trying to "make it" and decided to embrace what I have done and what I will do. I have traveled to other countries to act, I've met and worked with amazing people and have been a part of wildly different projects. No matter the outcome of each project I've loved being there. Finding a new set family and together telling a story, this is magic for me.
I am a mom of two young boys, 6 and 9. Becoming a mom is one of the most joyous things in my life but also meant changing so much about the way I approached the business.  All of a sudden my time was not my own anymore. My income also was depended on by two other individuals.  It was exhausting.  I learned to fake it until you make it, that not everything I did could be perfect–I would never have all the time I wanted for it, that the friends I've made here in LA were crucial to my continuing on, and that I would become a much better actor by becoming a mom.  I am fortunate to have family within a couple hours drive and a supportive husband.  I always joked that if I won an award I would thank all those people who babysat my children for me while I auditioned or shot.  They were the ones who made it possible to keep going. I got to thank those people recently for a film festival award. People laughed but it was so true!
Please tell us about your art.
As an actor, my job is to service the story, to find and relay the truth of it to the best of my ability. My being as truthful to the storytelling as possible I make it easier for the audience to connect with the character and the story that is being told. I've worked on projects based on true stories and I've worked in the realm of the totally fantastical but each time my character's journey resonates with someone, somewhere. To do them justice I need to find a way to connect honestly with the material. I discovered as time went on that the way I forge a connection to the character will change each time. What worked for one project may not work for another and I need to be emotionally flexible. Sometimes I just get to play pretend and other times I need to look into my own life for a situation that triggers something in me for the character.
Lately, I've branched into producing, casting and writing. The frustration of waiting for someone else to say yes to me as an actor was getting tiresome and the recent changes in the way content is being made have allowed me to collaborate with others and start creating the stories that are being told.
Do you think conditions are generally improving for artists? What more can cities and communities do to improve conditions for artists?
Being an artist is a little like declaring you want to win the lottery for a living. It has always been hard but we face odds today that weren't around just 10 years ago. The consolidation of the entertainment industry means that corporations are running the studios these days. The existence of the middle-class actor is facing extinction. It is either feast or famine, star or bottom of the ladder. However, there is so much more content out there now and the ability to create our own work is more possible than ever before. Digital media has allowed people to shoot features for a fraction of what it would have cost to make a film in the days of 35mm film stock. It's exciting to see the diversity of voices that are now telling stories. If one was curious about the independent side of the movie industry I would heartily recommend local film festivals. You support storytelling by new voices and you most likely will get to chat up the filmmakers after the film. We don't make movies for ourselves. We make movies for you. Your opinion and emotional reaction to what you saw is the most gratifying part of storytelling.
What's the best way for someone to check out your work and provide support?
The Fourth Kind was a Universal Studios horror film that had the biggest release. It was shown theatrically on over 2000 screens and it was a thrill to see the posters around town. I also have worked on a CBS' Criminal Minds episode on Season 13 and Teen Wolf episode on Season 3. Otherwise, Amazon Prime has Mother's Red Dress (re-titled Memories of a Lost Love), Mirk Riders, Axeman 2, Lost Fare, Evidence and The Echo Game. You can find a few films online with a search–one of the wildest and quirky is titled Stay at Home Dad directed by Andrew Kasch and John Skipp. I've also recently taken on a producing hat for the first time and our short "Have Wine, Will Travel" is the final stage of post. You can follow updates on the film on Facebook and hopefully coming soon to a festival near you! Most recently, I won Best Actress at the Independent Shorts Film Festival for my work in the short film "Cue Jane" which I hope will be available online after its festival run.  You can find it now on Facebook.  Thanks for your interest and I'm always happy to speak with people interested in this industry and acting.
Image Credit:
The Mirk Riders BTS directed by David Becker
Producing and acting in the short film Have Wine, Will Travel directed by Joe Pezzula
Still from Cue Jane directed by Qianzi Gao
Still from Second Opinion directed by Bryan Louie
Still from The Fourth Kind directed by Olatunde Osunsanmi
Still from MTV's Teen Wolf
Still from Tierra de Sangre (English title "The Vineyard") directed by James Katz
Still from Mother's Red Dress (now titled Memories of a Lost Love) directed by Edgar Bravo
Suggest a story:VoyageLA is built on recommendations from the community; it's how we uncover hidden gems, so if you or someone you know deserves recognition please let us know here.