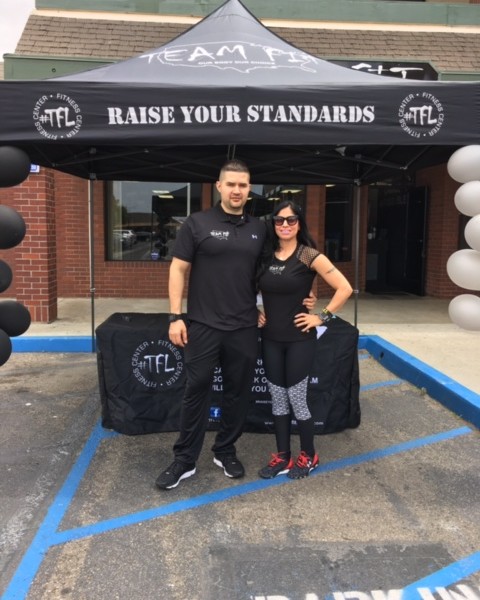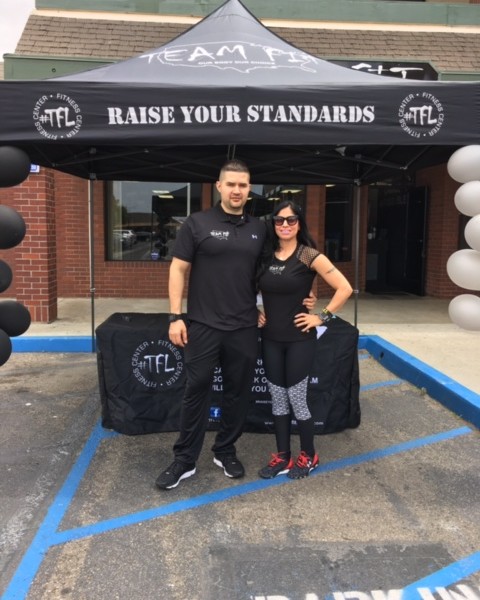 Today we'd like to introduce you to Caesar Salas.  Below you'll find edited excerpts of our interview with Caesar.
Caesar, please share your story with us.  How did you get to where you are today?
My career as a Personal Trainer started at Bally Total Fitness, straight out of high school in 2007. It's been a while now that I think about it, and oh boy does it bring me back old memories. It was the first job I actually enjoyed doing, I remember the first day they let me on the floor to "prospect" I was there until midnight. I could not believe I was getting paid for to do what I did, which I wasn't but I didn't care I just wanted to talk to people, and tell them about what I loved most.
Close to 5 years I was there, and it sure changed me. Those years were what molded me into what I am now, training 12 hours a day, no days off, always prospecting, always hungry for more, creating myself. That is what I unconsciously gained from those years… I clearly see it now. In 2012 Ballys filed bankruptcy, LA Fitness came in and to keep it short fired us all and kept our clients, well at least they tried. That was the most difficult time of my career, to be the same without the identity of Ballys. I knew then I had to become someone else, something else. So I made the realization that if I were to keep moving forward I had to do whatever it took to keep my dream alive. My dream to raise the bar, to give people what they truly deserve through health and fitness. I didn't know back then what specifically but it was all I needed. I trained people everywhere, at churches, parks, homes, parking lots, warehouses, it didn't matter. It didn't matter how far it was, or how much. I just trained people with good training, planted my seed and 4 years later in 2015 I opened my first Fitness Center.
A year has passed, and I can say I am closer to my dream than ever, but I am not done yet. I still have a lot of work to do.
Has it been a smooth road? Any major difficulties?

Yes of course, it would not be worth it if there were not any. Over the years I learned to love when people told me NO. It gave me courage o prove them wrong. Since the very start in my career many of my peers thought I would not make it as a trainer that I would quit sooner or later. But I proved them wrong. My biggest struggle was to rent space with another trainer and give in to their rules and regulations when it wasn't fair, to hear those same people tell you, you will never make it on your own. To see those people laugh at your face in front of clients knowing that I had to suck it up because I had nowhere to go train my clients. To see them raise you rent for no reason other than to try to break you. For 3 years of renting at that studio I had to suck it up and turn the other cheek, with nothing to keep me going but my clients. To see them living a better life. Just like they say, "it isn't about how hard you get hit, it's about how hard you get hit and keep moving forward."
What are your plans for the future?
My plans for the future are expansion. I am looking forward to keep on developing our training system, and protocols so it can be reproduced, thus creating multiple location possibilities.
What I am currently doing right now to meet my goals:
Create enormous value on the TFL experience, by offering the best the fitness industry has to offer.
"#Raise your standards" campaign. Where I encourage clients to raise the bar, and expect more not only in fitness but as well as life.
"Self-Sustainability Project" Free mini-seminar series, where I teach and explain what it means to take control of your health.
"The Fitness Games" A yearly celebration of fitness, where my members and their families gather to test themselves on the basic lifts, and other fun activities.
Let's dig a little deeper into your story.  What was the hardest time you've had?
The hardest time in my career was when I found myself without a place to train my clients. It was the most difficult time in my career because I did not know anything else other than training my clients at a commercial gym.  I was a trainer for a commercial gym for a long time and after I was let go, my identity as a trainer was taken away with my job.  I had clients who I took with me, but not a place to train, I had the knowledge in my head but not the identity you get every time I put on my trainer shirt.
Did I have ideas about working for a different corporate gym, I sure did. But then when it was time to interview, I thought about putting all my heart and effort into the job as they were saying and it was then when I realized I could not do it. I could not give it all for another company who at the end of the day doesn't give a damn.
I got to the position where I am now, because I decided to create myself, create my own brand. Because I knocked on every door I could think of for opportunity, and when somebody answered I jumped right in.  I did not care if I was broke, I did not care if I wasn't making any money. All I cared about was creating a name for myself in the real world, not in a commercial gym.  I knew one day I would look back and say, I am glad you went through that.
Do you ever just stop and think WOW – I've made it?
Feb, 27 2016 as I was signing the two year lease on my own space for my brand, was when I realized all my hard work, commitment, and consistency had finally paid off. It was exactly how I had envisioned it. I was happy. I was pleased with myself.
Another great moment was when my business got approved by the city after a highly stressful 3 month application process, when I heard the counsel member say. "You are approved" Now that was amazing.
Pricing:
Small Group Training: $15 per session (By appointment)
Small Group Training Monthly Packages: 8 Sessions- $95 Month
12 sessions- $120 Month
16 sessions- $145 Month
Circuit Classes- $10 per session (Set Schedule)
Circuit Classes Monthly Unlimited: $80 
Contact Info:
Website: Team-fitlegacy.com
Phone: (562) 556 8592
Facebook: TFL Fitness Center
Instagram: TFL_Fitness_Center
Email US @- cae-zar@live.com
Check out his work below: