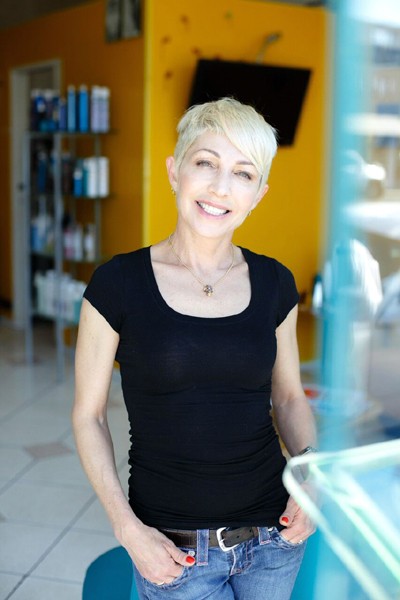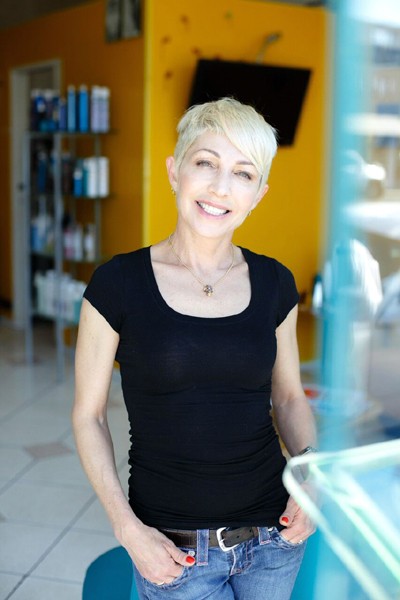 Today we'd like to introduce you to Angela Belotserkovsky.
Angela, please share your story with us.  How did you get to where you are today?
I was born in Chernovtsi, Ukraine. I was a studying to become a music conductor. I found that conducting was too rigid and structured, so I found my inspiration as a stylist after my friend thought it would be funny to let me cut her client's hair without any previous experience. 3 months after extensive training I returned to the salon and started my career. I moved to Los Angeles 1988 and studied at the Vidal Sassoon Academy. I still specialize in the Vidal Sassoon technique. In 1998 I opened Rendezvous Beauty Salon. My background, experience, technique and deep understanding of cutting hair have allowed for me to host several loyal clients & famous Russian celebrities including Vladimir Mashkov, Masha Mashkova, Galina Loginova, Natalya Andrejchenko – Shell, Marina Aleksandrova, Ekaterina Rednikova, Julia Nachalova. I believe that a haircut should project your personality and reflect the qualities that you admire in yourself.
My friend Luis Alvarez (VP of Creative & Education and co-founder of Aquage) introduced me to Mr. Vidal Sassoon. He has always been an inspiration and mentor to me. The dinner we had together was one of those moments in my life that I will never forget and an important event in my professional career.
Let's dig a little deeper into your story.  What was the hardest time you've had?
The hardest time in my career was the first time I worked at the Foreign Press Association. This was 12 years ago. There was a lot of responsibility and anxiety associated with making updos for the guests. I set high expectation for myself, as this was a milestone in my career and I knew that the future of my career could potentially be decided by the skill I demonstrated during the event. It turns out that I thrive on high pressure events though, so while my first time working the event was one of the most stressful periods of my professional career, it also turned out to be one of my most successful. After several years of working the events, I am now invited as a guest on the red carpet instead of the stylist every year. I feel blessed and touched that I am able to attend the event and talk to these wonderful people, some of whom became my clients (Nathan Ross, Vladimir Mashkov, Milla Jovovich).
What are your plans for the future?
I am planning on taking classes for new upcoming trends of 2017 at the Vidal Sassoon Academy. I also have plans to start my own YouTube channel and teach classes to aspiring stylists.
The more you work as a stylist, the more you understand what your clients want. I can envision the result the second a client takes a seat in my chair. They do not even need to explain anything as I always try to be on the same wavelength as my clients. That being said, it's not really a matter of what I want the person to look like or how I want to style their hair, but a combination of factors that sort of encompasses who the person is. I take a look at how the person presents themselves to the world – their age, clothes, profession, age, any obvious exterior traits – and then to also try to really get to know the person as an individual.
I think it's my job to try to balance the aesthetic presentation of a person with who they really are and find that perfect cut to help them find that harmony between the two selves. This is especially important in a city like Los Angeles, where a person might come off as being shallow, but really is just mimicking the surrounding culture, yet deep inside there is a yearning for some deeper expression.
Pricing:
Our first time customers will get 20% off for all services (haircut, updo, design color, balayage, flamboyage, ombre, sombre, Brazilian blowout, e-CURE Treatment) 
Contact Info:
Tel: (323) 653 7656
Website: http://rendez-vousbeautysalon.com/
Yelp:https://www.yelp.com/biz/rendezvous-beauty-salon-west-hollywood
Instagram:https://www.instagram.com/rendezvous_beauty_salon/
Check out her work below: