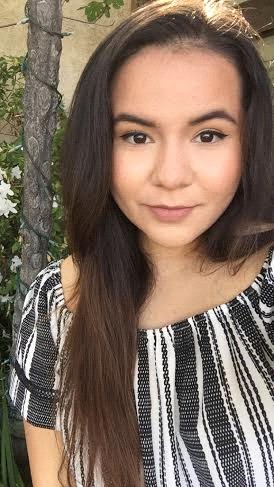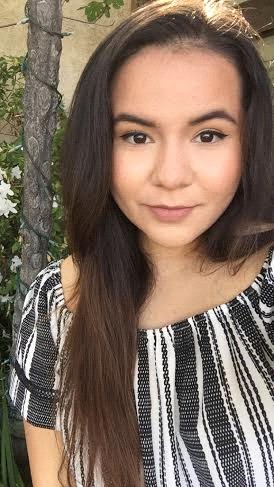 Today we'd like to introduce you to Danielle Roque.
Danielle has done more in one year than many do in five years in LA's competitive makeup and beauty industry.  A few years back Danielle was graduating high school and wasn't sure she knew what she wanted to do – so rather than follow the herd and go to college she decided to take a few years off to learn more about herself.  She had no plans, no agenda and just spent a few years going out, meeting people, living life and having fun.  Then a few years in, at the age of 21 she decided she wanted to learn more about makeup.   She poured her energy, skills and time into learning about makeup and improving her skills and in a short period of time has built up a very impressive portfolio.
She credits her willingness to put herself out there by cold-calling and emailing photographers and models she wanted to work with as the key to her success so far.  We're blown away by how humble and grounded she is even though she has been so successful in laying the foundation for what we are sure will be an incredibly exciting career in makeup and fashion in LA.
Pricing:
"Strobing" – Lots of highlight/ dewy makeup. I get that request almost every shoot I work on. Depending on the type of service and how long I'm needed, the price range is about $80-$400
Basic Full Face Beauty: $80 Beauty for Photoshoots/ Editorials: $100-$200 Makeup for film/tv/music videos: $150-$400 
Contact Info:
Instagram: xdaniellebeauty
Email: xdaniellebeauty@gmail.com
Website: Daniellebeauty.com
Highlights:
I am mostly self taught, but I have been to a few makeup workshops with some of my favorite makeup artists, and learned a lot from those.
I just recently collaborated with the brand For Love and Lemons, which I'm very excited about because I love their pieces.
I've worked with reality stars from Vanderpump Rules and America's Next Top Model, Child stars from Nickelodeon, Agency represented models, Up and coming artists and actors and everything in-between.
I will do makeup for anything and anybody. That's what I love about my job because each gig is totally different and I get to meet new people every time.
Check out her work below: