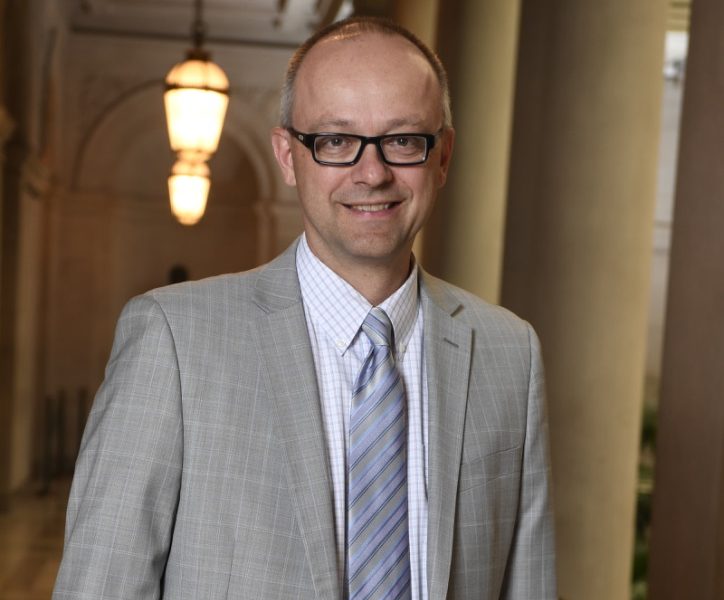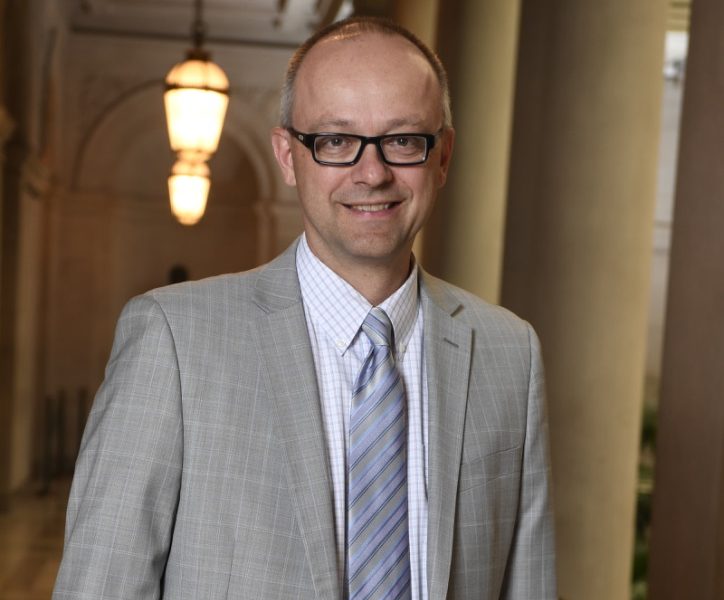 Today we'd like to introduce you to John Roemer.
John, let's start with your story. We'd love to hear how you got started and how the journey has been so far.
I'm on my second "tour of duty" with Logix. I started in 1999 as a Market Research Analyst, and by 2008 had advanced in the company to Senior Vice President of Strategy and Call Centers. My wife and I then relocated to Wisconsin (my home state) in order to raise our newly born daughter around family, so she would get to know her grandparents, cousins, and aunts and uncles. Five and a half years later, in 2013, we moved back to L.A. because we realized this was where we felt "home" truly was. I was able to rejoin Logix as Vice President of Service Quality, and since have been promoted to Senior Vice President of Marketing and Strategy.
While in Wisconsin, I worked for both Guaranty Bank and Northwestern Mutual. Both of those experiences helped me realize how important it was that the organization I worked for shared the same values as me. Logix' corporate values align with my personal values, and I think I took that for granted before I left in 2008. I just assumed every company was the same as Logix in that regard, and I was wrong.
Great, so let's dig a little deeper into the story – has it been an easy path overall and if not, what were the challenges you've had to overcome?
The road has had its rocks and ruts. After moving back to Wisconsin in 2008, my job at Guaranty Bank was eliminated after 18 months, and I spent the next two years unemployed. With no income, we burned through our savings and retirement plan assets. Although I was searching actively for work during that time, it was the Great Recession and almost no firms were hiring. We were literally down to our last $300 when I landed the job at Northwestern Mutual.
Northwestern Mutual was a very difficult experience for me, primarily because the corporate values in place there didn't match my own. It's not that the NM values were damaging or negative – they just didn't match mine, and as a result, I had no passion for the work. I didn't see the value in it. As a result of my contribution there wasn't valued, and I struggled. That was a new experience for me because I'd always been able to do well in the other career roles I'd held. After two years at NM, I was clearly at a crossroads in my career, which was very unsettling.
Once I'd rejoined Logix, I gained the perspective needed to understand what went wrong at NM, and why values alignment was a critical component of me being able to feel passion about my work.
Please tell us about Logix Federal Credit Union.
Logix is a credit union, which means it is a wholly-owned member cooperative. The members literally own the credit union. We don't raise capital through the issuance of public stock, we raise it only through member deposits or borrowing, and we don't borrow much (less than 4% of our assets). We loan out the member deposits to other members, so the credit union really helps to facilitate members in the community helping each other.
We offer all the financial services products available at any bank – checking, savings, and certificate of deposit accounts, as well as consumer loans including auto, RV, credit cards, personal unsecured and personal secured loans, and a full array of real estate loans including fixed and adjustable rate mortgages and home equity lines of credit.
What we specialize in is a rare combination of financial value and exceptional service. Because Logix is owned by the members, the value created by our business operation directly benefits the members and is returned to them. As mentioned we do not issue common stock, so we do not have to try and please shareholders who may not even be customers of the institution. This allows us to make strategic decisions that are longer-term in nature, rather than thinking about how the decision will affect next quarter's stock price. We return value to our members primarily through lower rates on loans and higher rates on deposits than are available at banks, and we combine that with exceptional service. When members call our Member Service Center, a person answers the phone. When members come to a branch location, they are greeted by a person at the door. We get to know our members and build relationships with them over time built on trust. That is a critical element to achieving our mission, which is to help our members thrive. Financial decisions are some of the most impactful decisions people make in determining their quality of life, and we help our members navigate those decisions with their best interests in mind.
What sets us apart from others, in addition to our business model and our relentless focus on member service, is our commitment to the communities in which we do business. We not only help our members thrive, but we help our communities thrive as well. We have a robust community relations staff whose sole focus is working with organizations in our branch market areas that improve the quality of life for residents in those areas. This work ranges from sponsoring Concerts in the Park in the Santa Clarita Valley, to supporting and working with the Thousand Oaks Police Charitable Foundation, to the Arts for All program in Burbank. In addition, we have created our Community Stars Foundation, which raises over $100,000 per year for community organizations like Penny Lane, Burbank Temporary Aid Center, and For the Troops.
Do you look back particularly fondly on any memories from childhood?
This is a great question, and I was fortunate in that I had a great childhood, so there are a lot of things to choose from! I'm the youngest of five kids, and we grew up without a lot of luxuries, but with everything we needed and a pair of loving parents who are still married after 61 years. So we had a safe, emotionally supportive environment to grow up in.
Some of my favorite memories from childhood come from our summer trips to Northwoods of northern Wisconsin, where my grandfather had retired. After he died, my father built a home – literally, he built it with his own hands, starting with cutting down the pine trees used to make the boards used for walls and rafters and paneling – on a remote lake in Vilas County, and we'd spend a lot of time each summer up there. We'd swim in the lake, go fishing, and make forts in the woods. It was a carefree, safe, all-American childhood.
Growing up in Milwaukee, my father also had Green Bay Packers season tickets for the games played at Milwaukee County Stadium each year (when the team did that – now all the games each year are at Lambeau), and I clearly remember attending games with my mother or father and being part of that huge crowd. I still enjoy going back for games now, although it happens less frequently.
Contact Info:
Address: Logix Federal Credit Union
2340 Hollywood Way
Burbank, CA 91510
15 Branch locations across the San Fernando, Santa Clarita, Simi, Conejo, Antelope, and San Gabriel Valleys
Website: www.logixbanking.com
Phone: 800-328-5328
Email: Email from website